LIVE
As it happened: Hong Kong protester shot in chest, six live rounds fired on National Day
Teenager hit by live bullet in Tsuen Wan in critical but non-life-threatening condition in hospital after undergoing surgery
Clashes in 13 different places as dark day in city mars celebrations in Beijing for 70th anniversary of the People's Republic of China
Topic |  
Hong Kong protests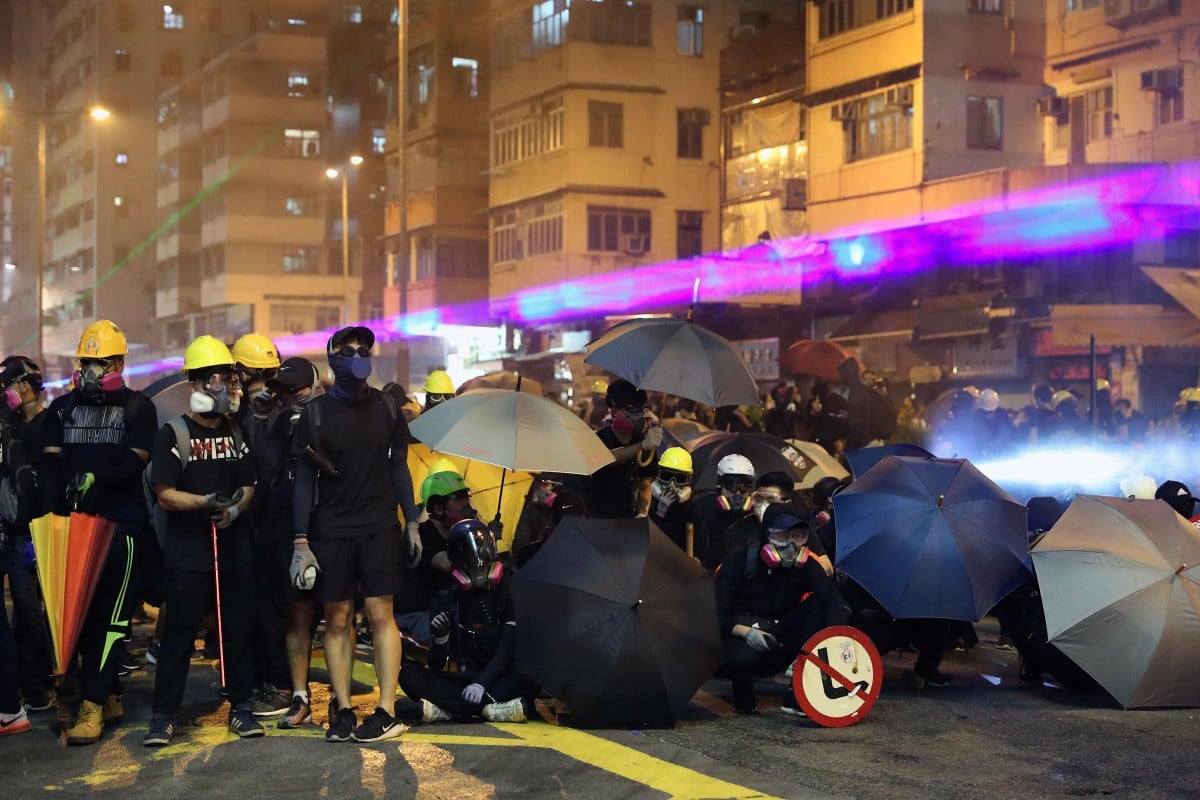 Photo: AFP
INTRODUCTION
Scenes of violence played out across Hong Kong throughout Tuesday as anti-government protesters sought to tarnish National Day celebrations in Beijing, marking the 70th anniversary of the founding of the People's Republic of China.
An 18-year-old protester was hit in the chest by a live bullet fired from close range by a police officer in Tsuen Wan, while exchanges of tear gas and petrol bombs took place in at least 13 parts of the city.Protesters on a massive banned "national grief" march from Victoria Park in Causeway Bay to Central appeared intent on continuing their journey toward Beijing's liaison office in Sai Ying Pun, but clashes broke out soon after.
The morning had begun peacefully, as community leaders, political elites and officials gathered at the Convention and Exhibition Centre in Wan Chai to observe a flag-raising ceremony.
Reporting by Victor Ting, Elizabeth Cheung, Gigi Choy, Kinling Lo, Gary Cheung, Joyce Ng, Brian Wong, Kimmy Chung, Kanis Leung, Chris Lau, Zoe Low, Thomas Chan, Cissy Zhou, Kathleen Magramo, Mimi Lau, Lam Ka-sing, Sidney Leng, Laurie Chen and Danny Lee