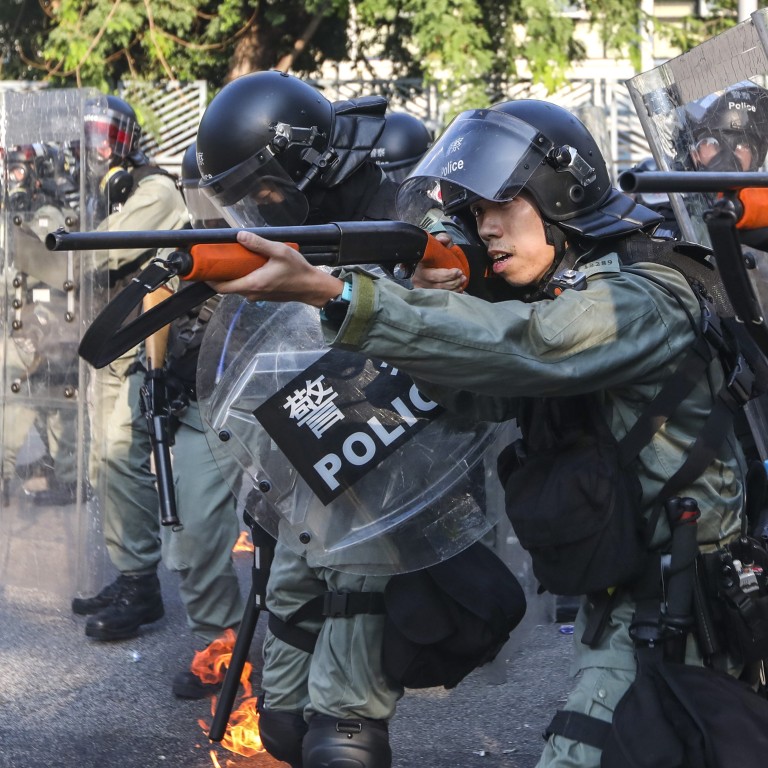 Hong Kong police groups call for tougher emergency powers as officers fire record numbers of tear gas canisters, rubber bullets and beanbag rounds
Junior Police Officers' Association warns that force cannot deal with problem alone, while Hong Kong Police Inspectors' Association echoes call
Government accused of failing to take any effective measures, with police performing duties in war zone-like 'riots'
Hong Kong's police associations have urged the government to issue curfew orders or adopt measures under a tough colonial-era emergency law to empower a thinly stretched force to better tackle the
escalating social unrest
that has gripped the city for nearly four months.
A day after radical anti-government protesters marred China's National Day celebrations with a violent rampage across Hong Kong, police revealed that they had fired about 1,400 rounds of tear gas, 900 rubber bullets, 190 beanbag rounds and 230 sponge-tipped rounds at them.
That was in a single day, contrasting with 3,100 tear gas rounds, 590 rubber bullets, 80 beanbag rounds and 290 sponge-tipped rounds between June 9, when trouble first broke out over the now-withdrawn extradition bill, and September 20.
Police also fired six live rounds on October 1, and arrested 269 people, aged 12 to 71, for various offences, including rioting. Among them were 93 students.
A total of 117 people were taken to hospital, and 30 officers were injured as well.
While appealing for more powers to crack down on protest violence, the Junior Police Officers' Association (JPOA) complained that the city's embattled leader, Chief Executive Carrie Lam Cheng Yuet-ngor, had failed to offer any concrete solutions to the months-long crisis, and that the force could not deal with it alone.
The appeal was issued hours after a policeman shot an 18-year-old school
student in the chest
with his service revolver as radicals attacked frontline officers with petrol bombs, bricks, hammers and sharpened metal rods. The teenager who suffered the first gunshot wound in nearly four months of protest violence was recovering in hospital after undergoing life-saving surgery to remove the bullet.
JPOA chairman Lam Chi-wai said the government had failed to do its part while police were fighting a "war" on the streets and fulfilling their duty against all odds, including attacks, bullying and a smear campaign targeting the force.
"We are only an enforcement agency with limited power under the law. In the face of such a massive series of rioting incidents, we cannot work alone without appropriate measures and support from the top level," he said in the statement.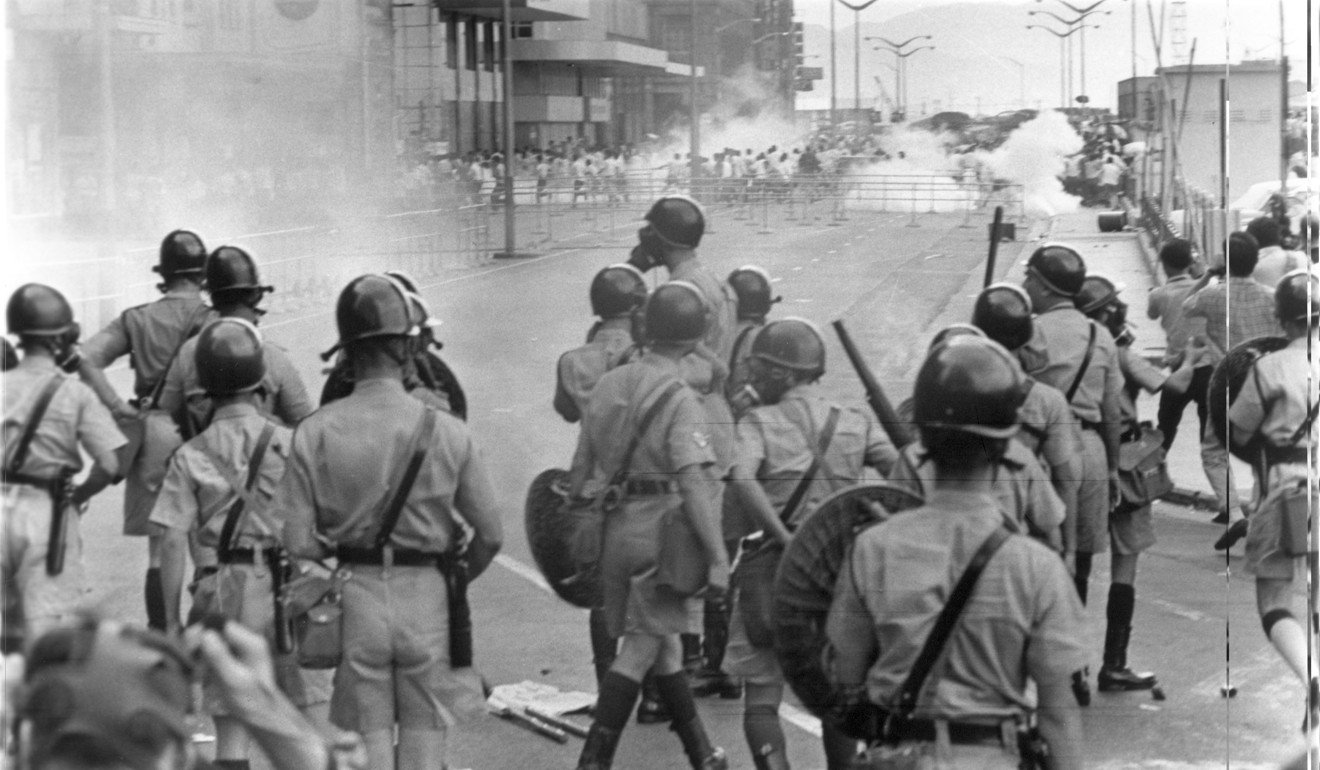 The JPOA suggested the city's leader could impose a curfew or declare some districts off limits for protests under the Public Order Ordinance.
The colonial-era Emergency Regulations Ordinance, introduced in 1922, grants the city's leader the authority to "make any regulations whatsoever which he [or she] may consider desirable in the public interest" in case of "emergency or public danger".
The draconian law, last used in Hong Kong to quell the 1967 leftist riots, allows media censorship, arrests, deportations, the control of ports and all transport, the appropriation of property, and the authority to enter and search premises.
Invoking a state of curfew or declaring prohibited areas and relevant measures under the emergency law could "greatly enhance the effectiveness of police to tackle the riots", the JPOA said.
The association's chairman also demanded officials carry out a full review of the current situation, and give the force full support and protection to restore social order as soon as possible.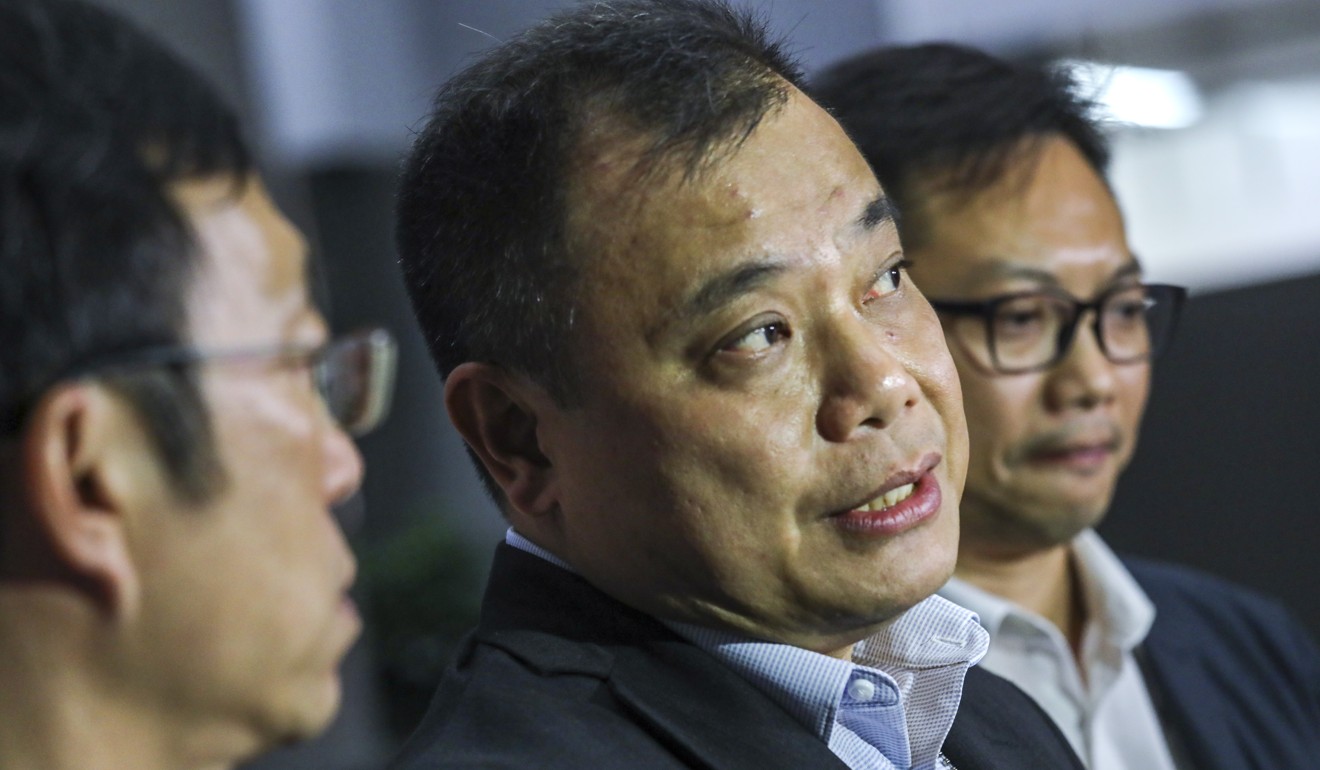 The 2,000-strong Hong Kong Police Inspectors' Association also threw its weight behind calls for a curfew or the emergency law, with chairman Wilkie Ng Wai-kei saying it was needed for officers to do a more effective job.
"Currently, the force [used by police] has no deterrent effect and the level of violent acts by protesters is escalating," he said.
At a press briefing on Wednesday, Deputy Police Commissioner Chris Tang Ping-keung said top brass would consider any suggestion that would help the force do a better job, and also addressed concerns about its ability to restore order.
"I must stress that we are well equipped, confident and determined to bring Hong Kong back on the right track," he said. "But I must emphasise restoring public order does not only come from police efforts. Everyone in society plays a part. We need everyone in Hong Kong to obey the law, not to tolerate violence and to condemn violence."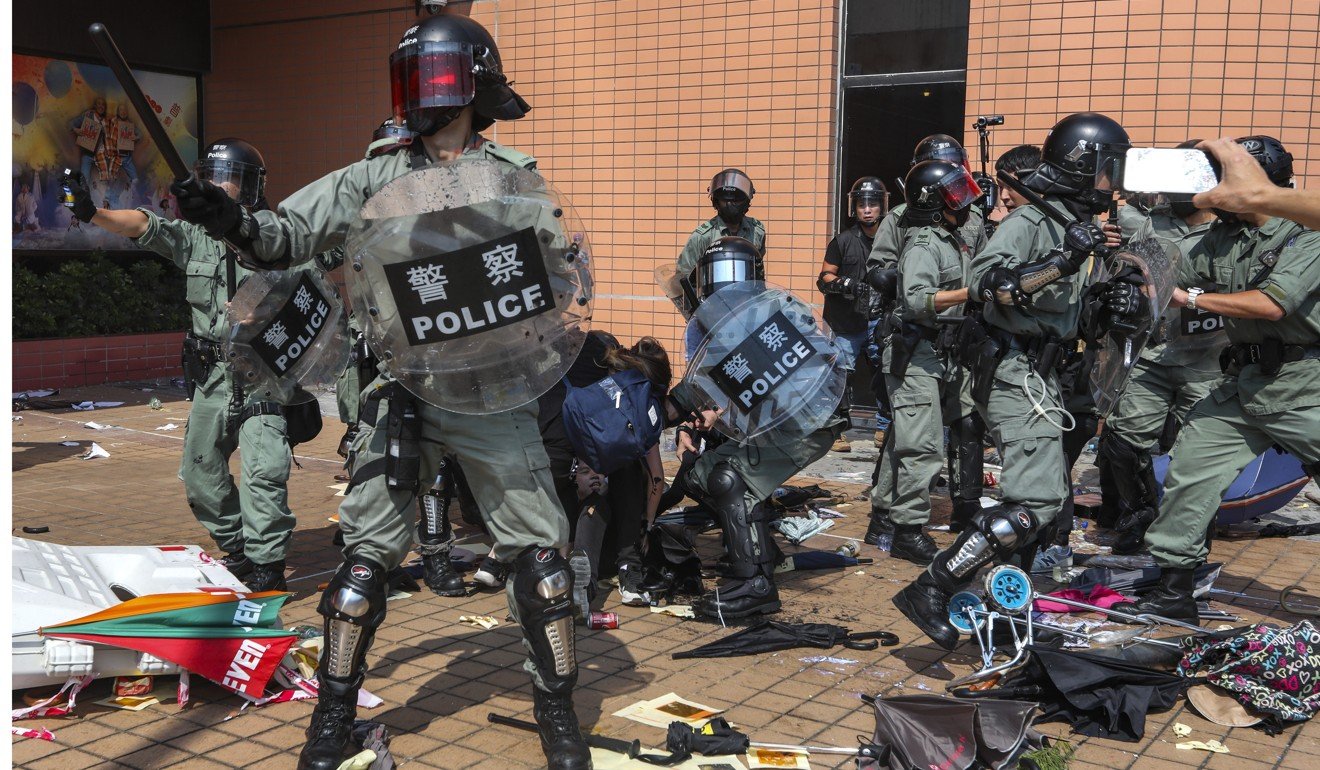 A police insider said even if the government were to impose a curfew or emergency law, it would also require the Department of Justice to prosecute offenders, the judiciary to sentence them and the prison system to accommodate them.
"If protest violence continues to escalate and officers' lives are put at risk as a consequence, it may only be a matter of time before a fatality occurs," he said.
Pro-Beijing legislator Elizabeth Quat, of the Democratic Alliance for the Betterment and Progress of Hong Kong, was convening a concern group to push for a law banning the use of face masks by protesters.
"We have been calling for an anti-mask law since the Occupy protests. We need such a law in the long term," she said. "But at the moment, we need to stop violence soon and one of the most effective means is to invoke the emergency law."
Quat said a mask ban would be tantamount to stripping protesters of their "shields" while they broke the law.
Calls from pro-establishment figures for the emergency law have been getting louder in recent days, with the Federation of Trade Unions and outspoken legislator Junius Ho Kwan-yiu publicly urging its introduction.
But city leader Lam has expressed reservations for fear it would "backfire on an already chaotic society" or worsen Hong Kong's already damaged reputation among the international community.
Quat, who returned from Beijing after the official National Day celebrations, denied it was the central government's idea to push for the emergency law in Hong Kong.
Additional reporting by Sum Lok-kei
"Recently, violent outbreaks have been escalating in Hong Kong. There have been repeated occurrences of serious crime from fighting … to MTR station and government building vandalism and national flag desecration. The law is trampled on riotously and social order is being disrupted wilfully," their statement said.
This article appeared in the South China Morning Post print edition as: police groups call for curfew