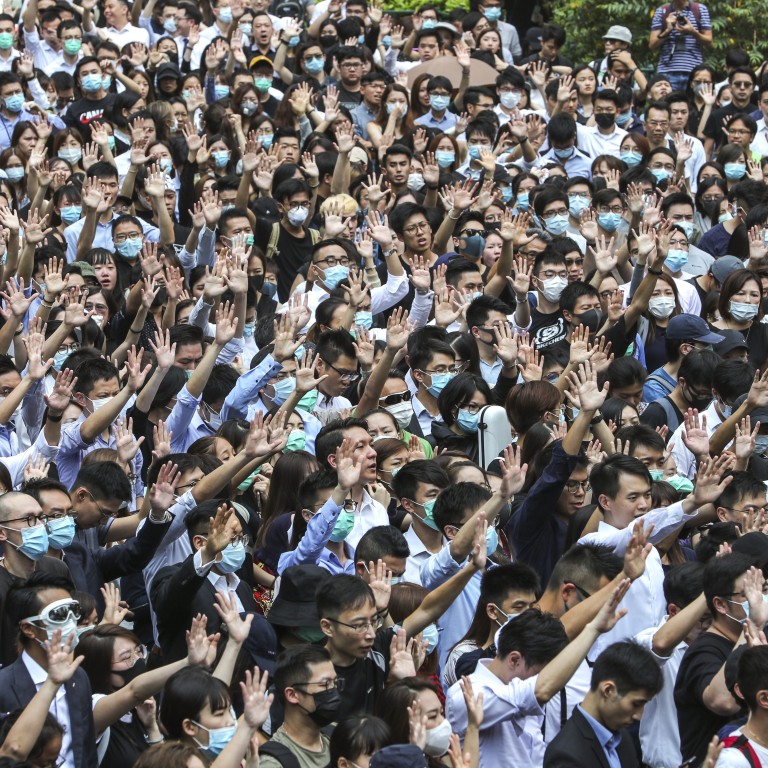 Anti-mask law for protesters would be tough to enforce in streets and courtrooms, Hong Kong police and legal experts say
Government expected to push through legislation under a colonial-era emergency law on Friday
One police inspector says it will 'unnecessarily stir up more trouble' and law professor wonders if it constitutes inhumane treatment
An anti-mask law meant to deter anti-government protesters would be difficult to enforce in the streets and could be challenged in the courts as a rights violation, police officials and legal experts have told the Post.
The Hong Kong government is expected to push through legislation under a colonial-era emergency law on Friday, banning people from wearing masks at protests or public gatherings.
A police chief inspector who has been at the front lines of the
protest crisis since June
, said a ban on protesters wearing masks would "unnecessarily stir up more trouble".
"Right now, only when we arrest protesters will they remove, or be forced to remove, their masks," said the inspector who requested anonymity. "But if the law is passed, a protester wearing a mask will be seen as provoking the police and asking for trouble. This will definitely cause more conflict."
Another inspector said protesters would strive to find exemptions from the ban.
"What if the guy says he wears a mask because has a cold and shows us a doctor's certificate? We'll have to give him reasonable doubt, and it will take a lot of time and energy to find out if he is really ill or not," the inspector said.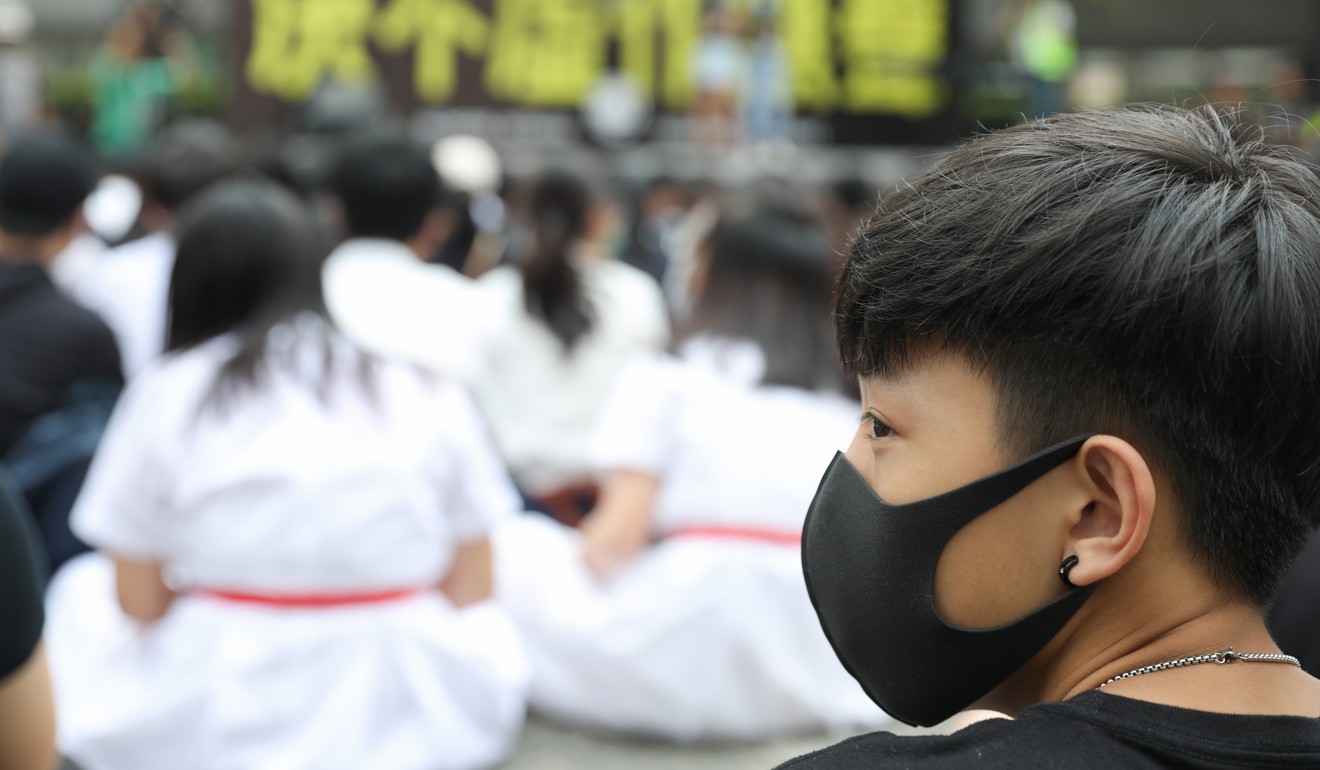 A third chief inspector, who works in a police station that has been
besieged by protesters
, agreed that enforcing the new would be hard, but he said it would also deter some protesters from coming out. He said some young people would be reluctant to risk being identified.
"Many of them, especially students, feel empowered and confident when in their masks," he said. "Among those I arrested, many cried and feared the legal consequences once their masks came off in police cars or in stations."
The
pro-Beijing bloc
has urged the government to adopt an anti-mask law similar to one in Canada that bans people from covering their faces during a riot or unlawful assembly. The offence carries a maximum sentence of 10 years in jail.
In Canada, however, exceptions can be made for religious or medical reasons.
Simon Young Ngai-man, a law professor at the University of Hong Kong, said an anti-mask law could be subject to
judicial challenge
. He said if the reason for wearing a gas mask is protection, then a law that prohibits wearing one exposes people to the inhalation of tear gas used by police.
"Not allowing people the freedom to protect themselves with such masks might amount to a violation of their right to liberty and security and freedom," he said.
Young cited Article 28 of the Basic Law and Article 5 of the Hong Kong Bill of Rights.
He also said the ban might amount to inhumane treatment. In arguing against possible challenges, the government would need to prove it was a reasonable restriction on rights that was necessary to bring protesters to justice.
Johannes Chan Man-mun, another law professor from the university, said he doubted whether the potential anti-mask law would be effective.
"The law also has a problem in assuming that protesters will commit violent acts and therefore need to be exposed [without masks]," Chan said.
Chan said enacting the law would be controversial because it would increase the punishments for those who join protests. The punishment for unauthorised assembly, he pointed out, is sometimes community service without a jail term.
Bosco, a 16-year old student, said the ban would not
stop the protest movement
. "We won't stop until our demands are met," he said.
It would be a double standard, he said, to ban protesters from concealing their identities when police officers were allowed to conceal theirs. Some officers have come under fire for not showing their badge numbers when handling protests and have recently been seen covering their faces more often.
"We will continue to wear masks. Why should we follow the rules when the police – those who actually have power – do not act in accordance to the law?"