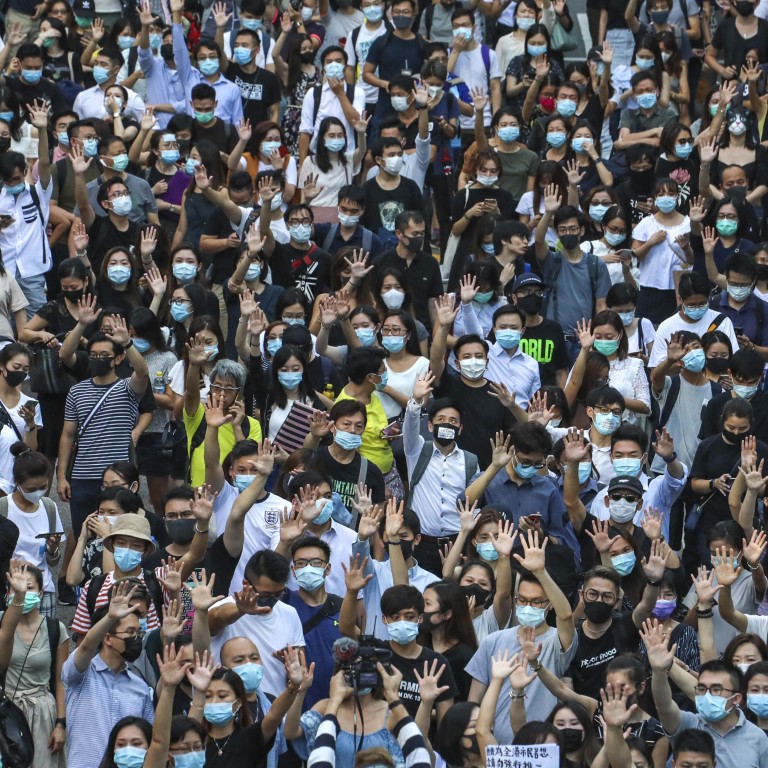 Hong Kong leader rolls out emergency mask law to quell anti-government protests. Defiant residents take to streets and night of violent destruction ensues
Despite invoking Emergency Regulations Ordinance, Chief Executive Carrie Lam clarifies she is not declaring a state of emergency
Hong Kong's embattled leader on Friday invoked a tough colonial-era law for the first time in nearly half a century to impose a midnight ban on the wearing of masks at all protests, saying she was duty-bound to use all available means to stop escalating street violence after nearly four months of anti-government demonstrations.
Even as Chief Executive Carrie Lam Cheng Yuet-ngor made the expected announcement, citing "a state of serious public danger", thousands of Hongkongers took to the streets, wearings masks in a show of open defiance, and radicals on the front lines began rioting across the city.
"As a responsible government, we have the duty to use all available means in order to stop the escalating violence and restore calmness in society," a grim-faced Lam said at a news conference, flanked by all her principal officials.
But while invoking the Emergency Regulations Ordinance to facilitate the quick implementation of the new anti-mask law, without having to seek prior approval from the city's legislature, Lam clarified she was not declaring a state of emergency.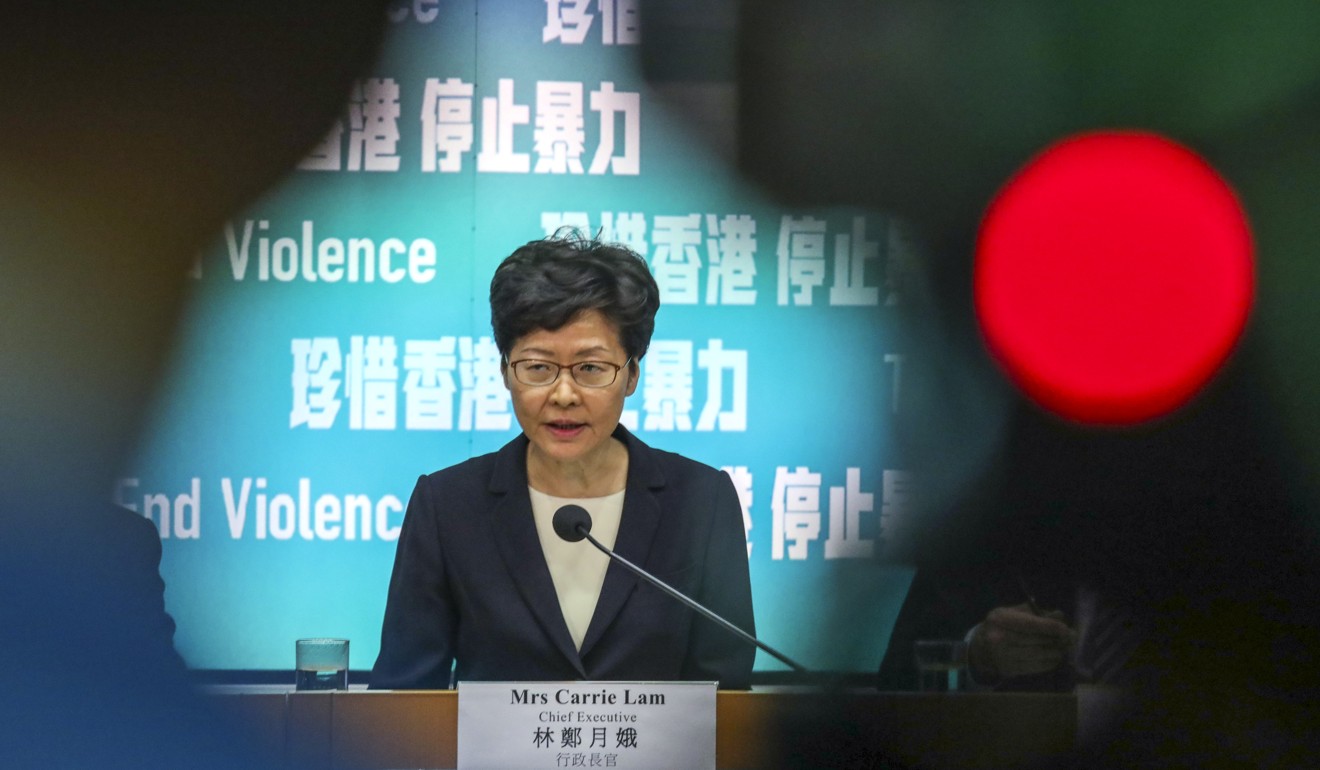 "Hong Kong is not in a state of emergency and we are not proclaiming that Hong Kong is entering a state of emergency. But we are indeed in an occasion of serious danger," she said.
Lam said it was her own decision, using an established law, and she was not required to seek Beijing's approval when she visited the capital for National Day celebrations.
"There was absolutely no interaction, discussion, encounter whatsoever with any central people's government officials on this matter during my very brief stay in Beijing," she said.
The Prohibition on Face Covering Regulation, which came into force at midnight, bans people from concealing their faces, whether with a mask or paint, while attending any public gathering of more than 50 participants, any procession of more than 30 people or any unauthorised assembly. Offenders face a maximum fine of HK$25,000 (US$3,188) and imprisonment for one year.
A police officer may stop and require anyone in public to remove his or her mask – the maximum penalty for failure to comply is a fine of HK$10,000 and six months in jail.
The law carries a list of exemptions, such as for health, religious, professional or employment reasons. Journalists masked for protection against tear gas while covering protests will also be exempted.
A police source said he did not expect the new ban to be enforced right away as it would take time for frontline officers to familiarise themselves with enforcement guidelines.
A force insider said police expected the new law to provoke more violence, and would deploy nearly 3,000 riot personnel to tackle any chaos.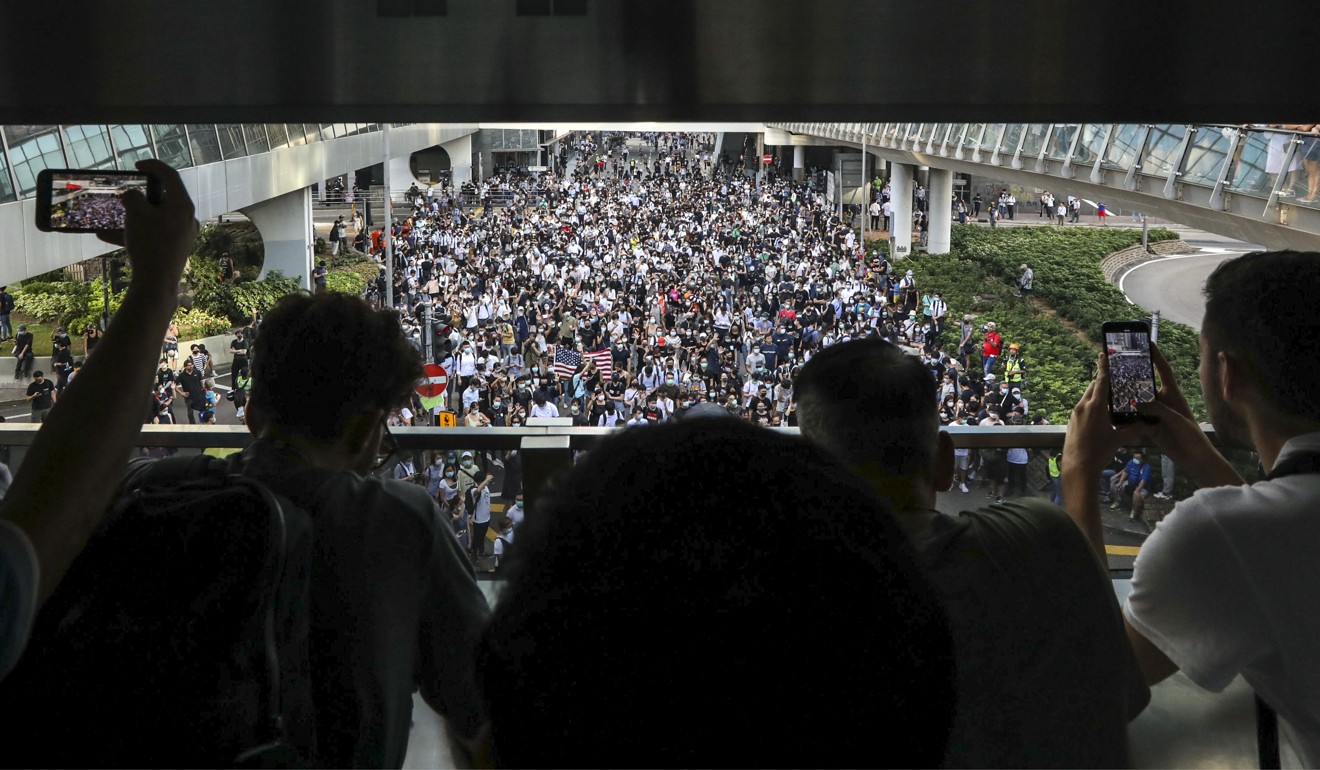 Asked whether the new law would be useful to deal with masked rioters, he said that it would depend on the circumstances, but that the regulation would still provide an additional tool to restore order.
The anti-mask law, which was approved by Lam's de facto cabinet, the Executive Council, was welcomed as "absolutely necessary" by Beijing's Hong Kong and Macau Affairs Office (HKMAO).
"The crisis triggered by the extradition bill has completely changed in nature. Under foreign intervention, it is evolving into a Hong Kong version of a colour revolution," HKMAO spokesman Yang Guang said in a statement.
Beijing's liaison office issued a separate statement, warning that the central government would not tolerate any actions challenging national sovereignty and security, and calling for "masked rioters" to be punished in accordance with the law.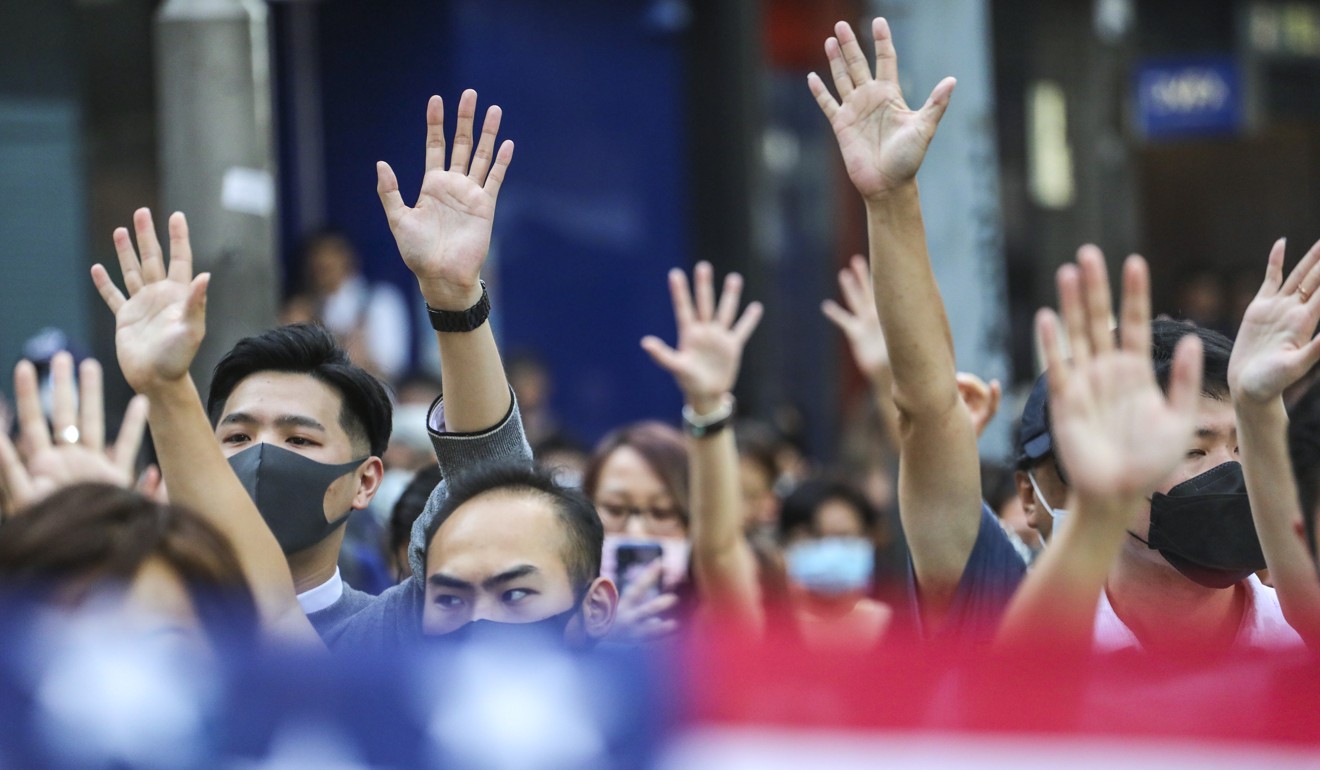 While Chinese Manufacturers' Association president Dennis Ng Wang-pun gave his backing, the Hong Kong General Chamber of Commerce, one of the city's biggest business groups, declined to comment on the impact on investor confidence.
Leading businessman Allan Zeman, founder of the Lan Kwai Fong pub district, said: "At the moment, the thing that's more worrying to investors is the violence that is going on almost every day in Hong Kong."
Even as 40 pro-establishment lawmakers issued a joint statement in support of the anti-mask law, two others from the camp, Felix Chung Kwok-pan and Michael Tien Puk-sun, joined opposition politicians in opposing it.
"The government has once again made a major, wrong decision," Chung said.
The city's No 2 official, Chief Secretary Matthew Cheung Kin-chung, also held a meeting with foreign diplomats to explain the new law.
Asked how she could convince foreign investors that the rule of law was still alive in Hong Kong – and that the emergency law would not be further used to curb existing freedoms – Lam replied that it was essential to ensure a stable business environment in a global financial centre.
"We will not use the [emergency] ordinance to do things that harm Hong Kong's overall interests," she said.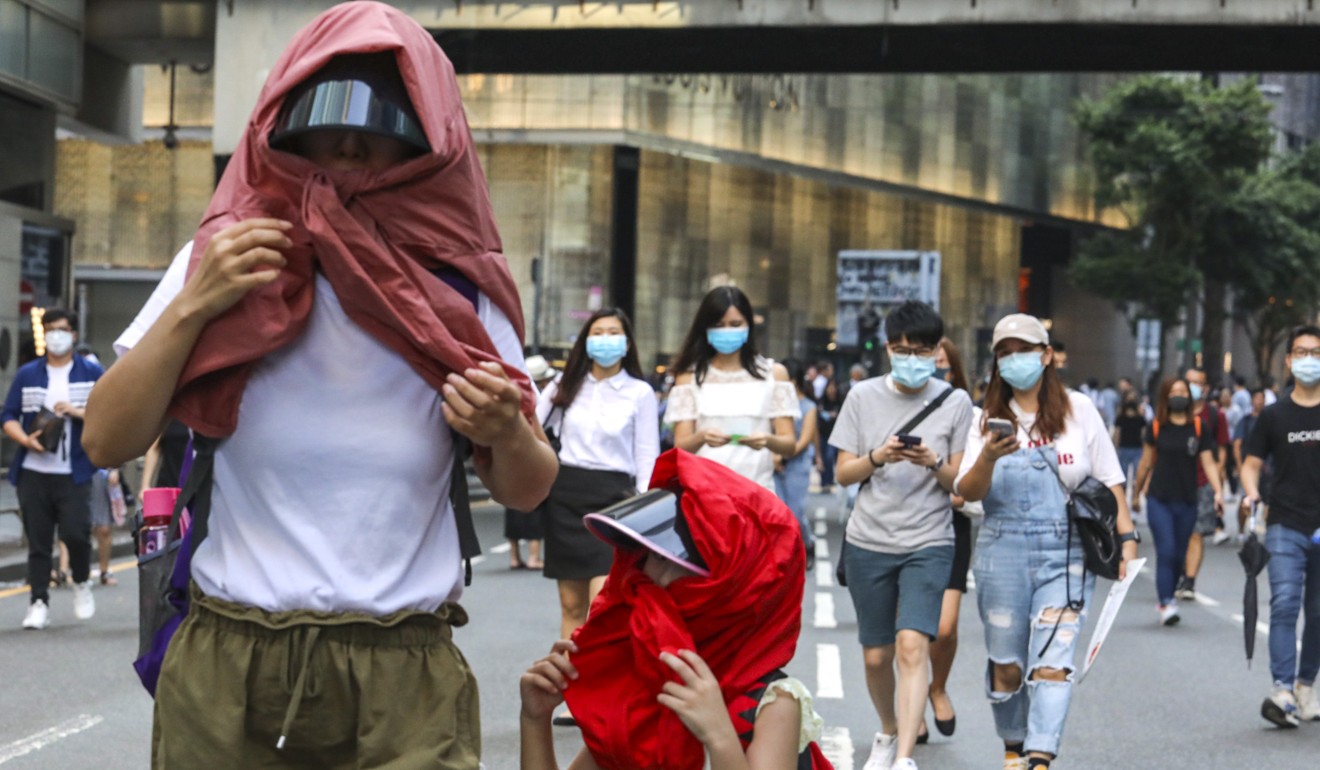 But the chief executive remained vague about the possibility of more measures, such as banning social media platforms used by protesters to plan actions.
"The government has to think of more solutions if violence continues … I cannot explain to you in detail what are the things that can be done through the ordinance, as these will be our strategy to handle disturbances," she said.
Lam also said she has not read news reports of Malaysian Prime Minister Mahathir Mohamad calling on her to step down, but she insisted that her resignation would not solve the city's problems.
"My principal officials and I will continue our dialogue with the public, for it is the best way to find solutions to some of the deep-seated social problems in Hong Kong," she said.
A source said that the government had held back from invoking emergency powers last week but that the escalation of protest violence on Sunday and National Day had prompted the decision.
"Last week top officials were of the view that we had not reached the point of invoking those powers but the situation became critical on Sunday and National Day," the source said. "Some rioters intended to kill police officers, forcing them to fire live rounds."
Pan-democratic politicians warned that the mask ban would pave the way for more repressive measures.
"If the chief executive declares war on Hongkongers, we will stand with Hong Kong and give our utmost resistance," Democratic Party chairman Wu Chi-wai said.
Additional reporting by Kanis Leung and Matt Ho