LIVE
As it happened: Hong Kong protest chaos ends in Mong Kok stand-off as MTR again closes network
Marches in Hong Kong Island and Kowloon trigger tear gas from police, on third straight day of civil unrest over mask ban
After partial opening of stations on MTR network, rail giant closes services early at 9pm as facilities are again vandalised
Topic |  
Hong Kong protests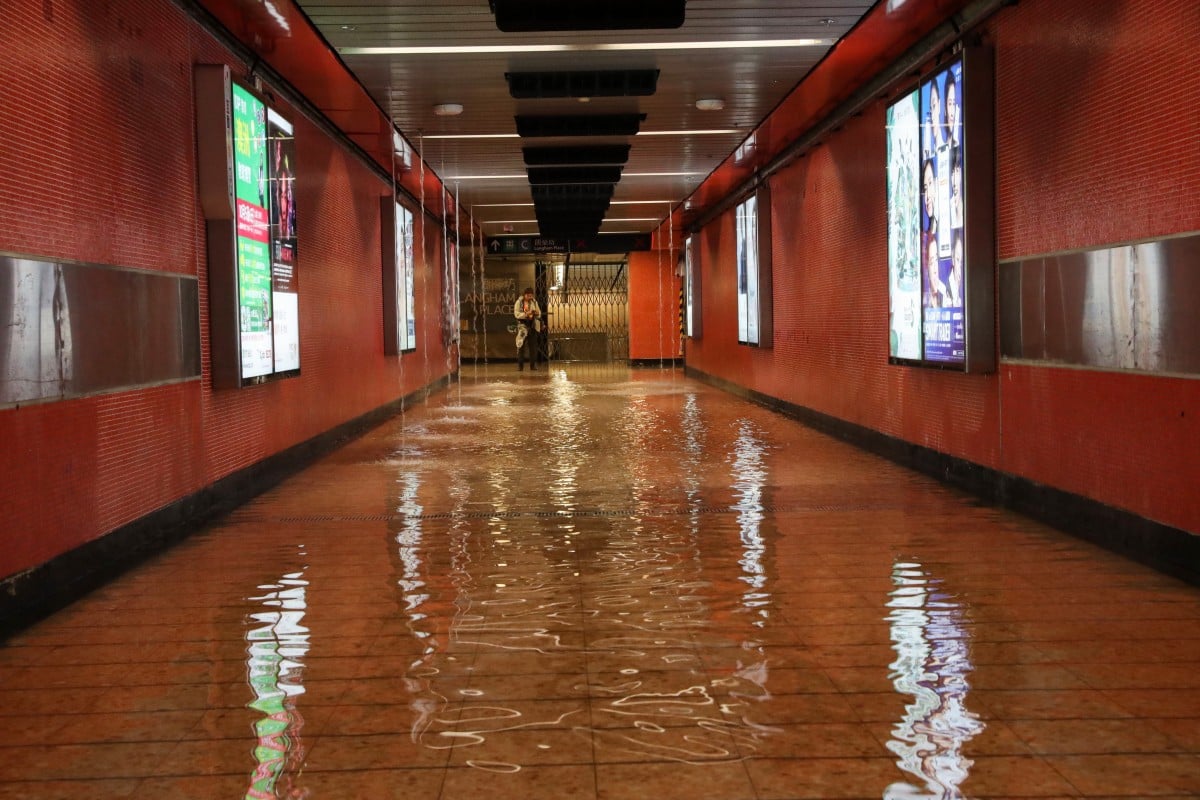 A corridor in Mong Kok MTR station is turned into a mini river as protesters break in and vandalise facilities, setting off water sprinklers and a fire hose. Photo: Sam Tsang
INTRODUCTION
Thousands of demonstrators angered by the anti-mask law returned to Hong Kong's streets on Sunday, after its introduction late on Friday sparked violence that ground the city to a halt.
Two groups of anti-government demonstrators, many of them covering their faces, marched in Causeway Bay and in Kowloon in a coordinated action that started at 2pm. The rallies later descended into chaos again, as mobs smashed MTR facilities and targeted shops.
Amid the clashes, police fired tear gas on both sides of Victoria Harbour, and the People's Liberation Army in Kowloon Tong issued a warning in an unprecedented move to protesters gathering outside. 
It is the third straight day of protests against the anti-mask law. On Saturday the MTR Corporation, reeling from damage brought on by protesters accusing it of colluding with police and bowing to Beijing, closed its entire network.  
Hong Kong's embattled leader Carrie Lam Cheng Yuet-ngor appealed to the public on Saturday to condemn the protest violence as she defended her decision to impose the ban by invoking colonial-era legislation for the first time in more than half a century.
Follow our live blog below for the latest updates. Reporting by Ng Kang-chung, Fiona Sun, Simone McCarthy, Jeffie Lam, Laurie Chen, Chris Lau, Karen Zhang, Zoe Low and Georgina Lee.