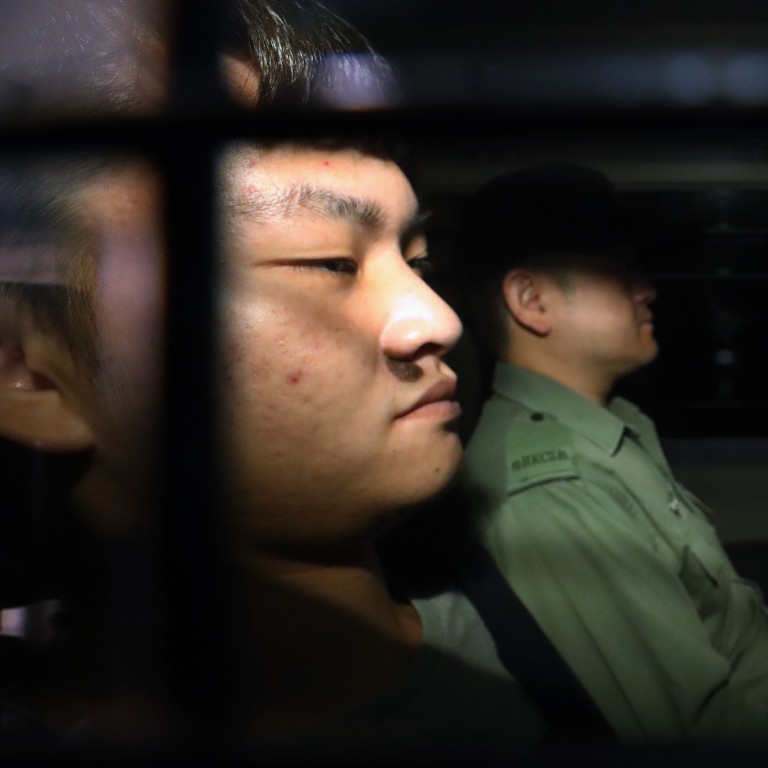 Murder suspect at centre of Hong Kong's extradition bill protest crisis writes to city's leader, asking for help to turn himself in to Taiwan
Chan Tong-kai, 20, who has been serving time in Hong Kong for money laundering, will be released next Wednesday
Anglican priest who has visited suspect in jail says Chan hopes the move will calm the of chaos Hong Kong has endured
A soon-to-be-released murder suspect, originally at the centre of Hong Kong's political crisis sparked by the government's now-withdrawn extradition bill has written to the city's leader, offering to turn himself in to Taiwan authorities.
The government revealed late on Friday night in a statement that Chief Executive Carrie Lam Cheng Yuet-ngor had received a letter from Chan Tong-kai asking her administration to make the arrangements.
"Taiwan's Criminal Investigation Bureau has today received a letter issued by the Hong Kong Police Force, relaying Chan's decision to surrender himself to Taiwan. The letter also conveyed that the authority of Hong Kong would assist Chan in relevant arrangements, and provide the necessary and legally feasible assistance to Taiwan on this matter," the statement read.
Earlier on Friday, Reverend Canon Peter Koon Ho-ming, a top Anglican priest who has been visiting Chan weekly in jail, said the 20-year-old Hong Kong student, wanted on the self-ruled island
for the murder of his pregnant girlfriend
, hoped the move would ease the chaos in his home city. Chan was jailed last year over money laundering charges and will be released next Wednesday.
"I have been visiting him for more than half a year now. At first he was worried about turning himself in, but after talking to lawyers from Taiwan and with his family, he made the decision last month," said the provincial secretary general of the city's Anglican Church.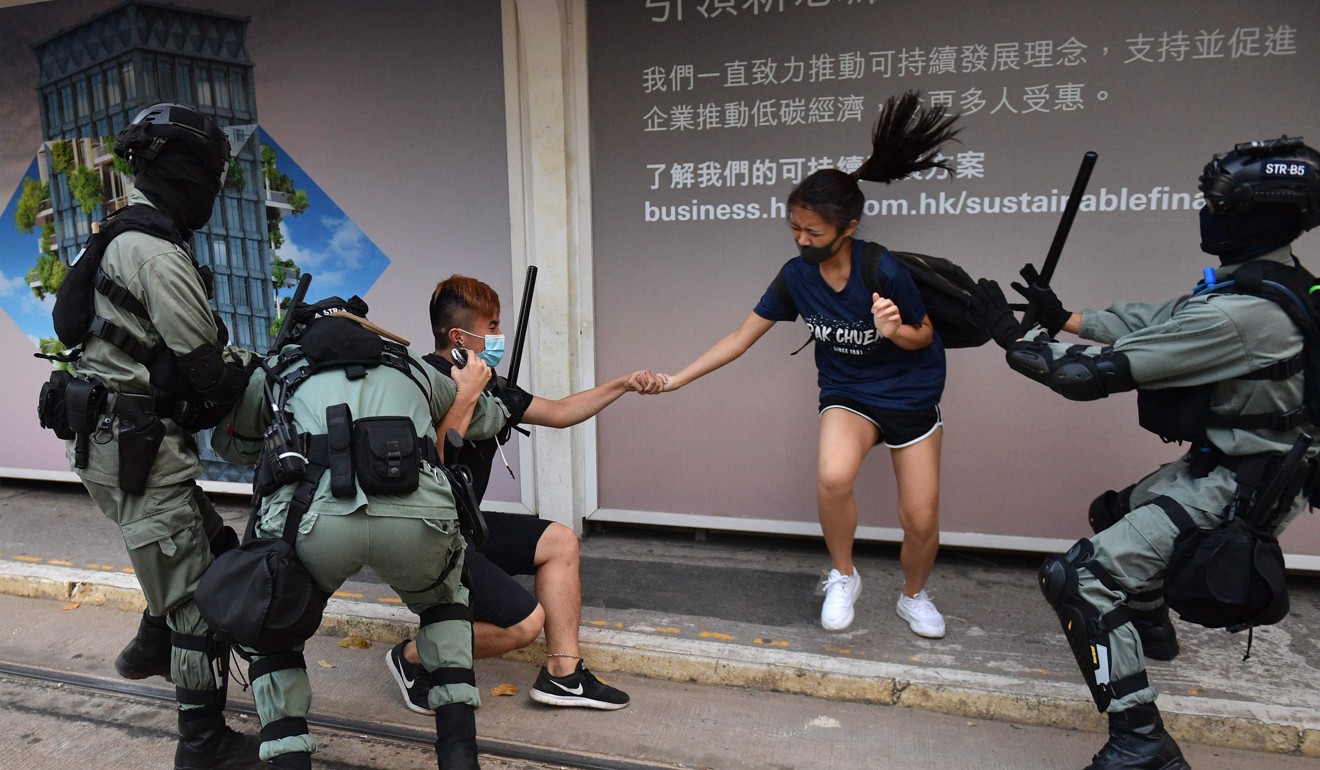 "I told him that he's still young. How many more years can he hide from this? Even if he's jailed for more than 10 years, he can still have a new start, rather than living in guilt."
A source close to the government said officials would discuss Chan's case with Taiwan authorities soon, but it was "ridiculous" for Taipei to urge Hong Kong to continue to detain Chan beyond his current jail term.
"It would be unlawful for the Hong Kong government to continue to detain Chan after he walks free," the source said. "It was Taipei authorities which issued an order for Chan's arrest but now they don't want him."
The source questioned whether Taiwan's latest position was related to the island's presidential election in January next year.
Another source said there were two possible ways to handle Chan's return to Taiwan: police officers from the island flying to Hong Kong to pick him up, or Hong Kong officers taking him to Taiwan and handing him over.
The government's official statement reiterated that the Department of Justice did not have sufficient evidence to prosecute him.
"Regarding Chan's alleged offence in Taiwan, the courts of Hong Kong have no jurisdiction over it. Neither do the local authorities have any ground to extend Chan's detention or pursue the offence that he was alleged to have committed in Taiwan," the statement read.
Chan's surprising decision to turn himself in came just ahead of his release after 19 months behind bars. He is wanted in Taiwan for allegedly killing his pregnant girlfriend in Taipei in February last year.
Chan later returned to Hong Kong and was arrested for money laundering over the use of the woman's money and property, but could not be handed over to Taiwan authorities without an extradition deal between the two jurisdictions.
Hong Kong's leader had held up his case as the primary justification for the bill unveiled in February this year, arguing that fugitives such as Chan were able to avoid justice because of a legal loophole.
Opposition to the bill – which also sought to expand extradition to other jurisdictions, including mainland China – triggered mass anti-government demonstrations and violent protests that continue to rock the city.
In May, Taiwan's Mainland Affairs Council said it would not agree to Chan's transfer if the extradition bill would put Taiwanese citizens at risk of being sent to the mainland. Lam announced last month the bill would be formally withdrawn.
As Chan is a wanted man in Taiwan, he is likely to be taken into custody as soon as he returns to the self-ruled island. But questions remain as to whether he would face capital punishment.
Lawyer Hong Wei-sheng, an expert in Taiwan's criminal law, said prosecutors could not seek a plea bargain for serious crimes such as murder, nor could Chan be exempted from capital punishment.
"The furthest one could go would be to plead for a lighter sentence after the trial," he said.
Human rights lawyer Leon Huang, who has represented murder suspects, said while the death penalty remained a possibility for a murder conviction, the court would have to consider whether Chan's offence could be classified as a "most serious crime".
"I can predict that Taiwan media and the public may not view his confession in too friendly a manner, and I can't rule out calls from those quarters for the courts to punish him with the death penalty," Huang said.
But lawyer Yeh Ching-yuan said Chan could be shown leniency, especially if he expressed remorse, as he was only 19 years old at the time of the crime. The government of Taiwanese President Tsai Ing-wen also did not support the death sentence, he added.
Koon, of the Anglican Church, was not expecting capital punishment.
"Lawyers told me that a convicted murderer would spend at least 10 years in jail. But if the offender pleads guilty, it is unlikely for him to face the death sentence or life imprisonment," he said.
"The death sentence is for criminals such as serial killers who plead not guilty. Who is going to turn himself in if you sentence someone like that to death?"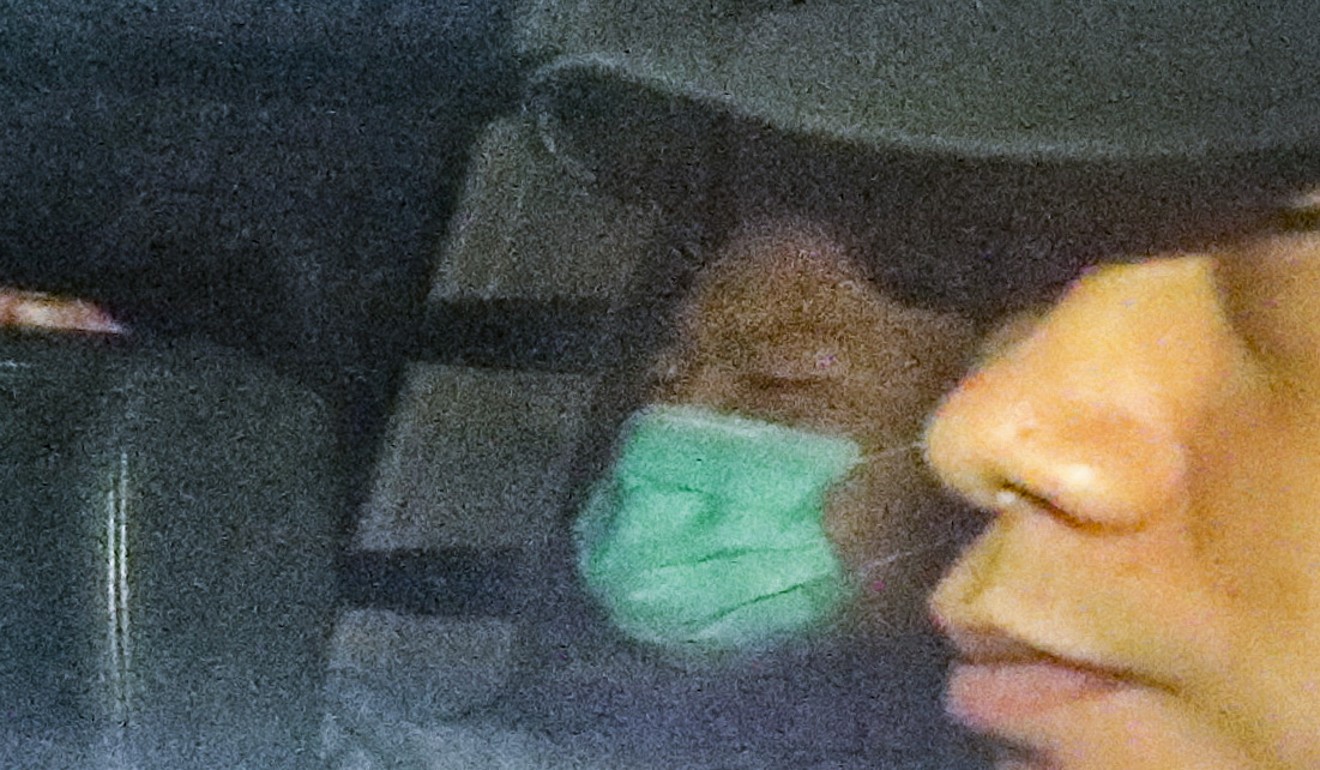 Koon also said it was unlikely that Chan would go to Taiwan next week, as he needed to spend time with his family, and complete certain legal procedures before leaving Hong Kong.
According to Taiwan's justice ministry, about 40 prisoners were sentenced to death in the past decade.
The last convicted offender to be executed was Lee Hung-chi, who faced a firing squad in August last year for killing his ex-wife and five-year-old daughter in 2014.
In May 2016, Cheng Chieh, 21, met the same fate for attacking a metro carriage full of passengers in 2014, killing four and injuring 24.
Asked whether Chan had conveyed his intention to surrender himself to the authorities, Taiwan's Ministry of Justice and Mainland Affairs Council responded by referring to a press statement on Thursday, which urged the Hong Kong authorities to continue to detain and investigate Chan beyond the current jail term.
But Senior Superintendent Li Kwai-wah of the Hong Kong police force said once Chan had completed his sentence and left prison, local law enforcement had no further reason to detain him.
Additional reporting by Linda Lew
This article appeared in the South China Morning Post print edition as: Murder suspect in extradition bill row 'to turn himself in'