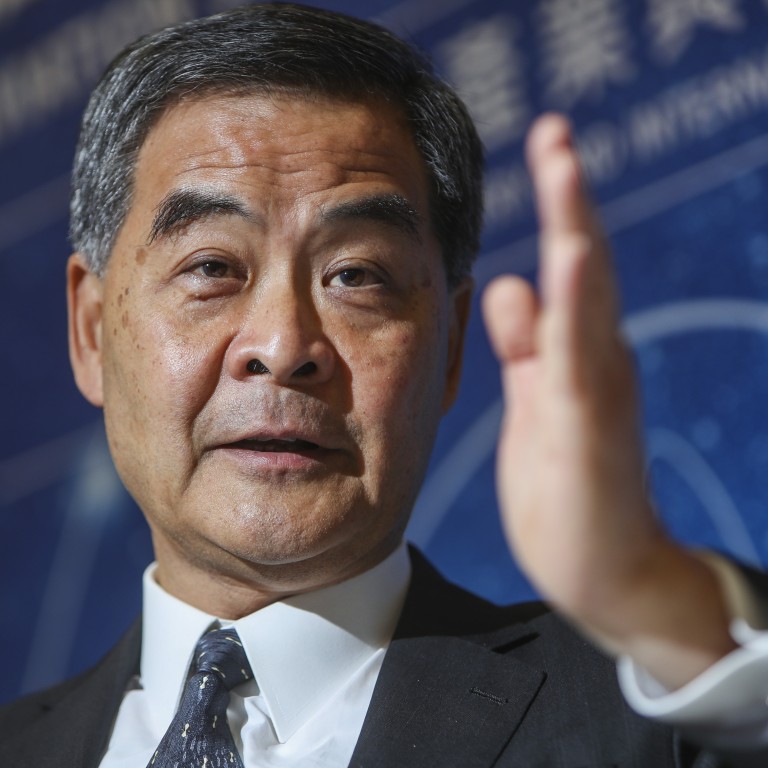 Former Hong Kong leader Leung Chun-ying slams Chinese University chief for 'U-turn' on alleged police brutality after student pressure
Leung Chun-ying slams Rocky Tuan for drafting open letter agreeing to condemn police for 'any proven case' of brutality 'purely for his own personal relief'
Tuan had pledged to make a statement after marathon meetings with highly emotional students last week
Former Hong Kong leader Leung Chun-ying has accused the head of Chinese University of making a sudden U-turn on his stance for the sake of self-preservation and to avoid becoming a target of students after he agreed to condemn police for "any proven case" of brutality.
Vice chancellor Rocky Tuan Sung-chi, under intense student pressure,
made the commitment
in an open letter on Friday, the first such move by a university chief over the
anti-government protests
that have rocked Hong Kong for more than four months.
On Saturday, Leung took aim at Tuan, who had urged the city's leader, Chief Executive Carrie Lam Cheng Yuet ngor, to "initiate [an] independent investigation", outside of the existing complaints mechanism, into about 20 cases involving his students who alleged they were mistreated by police after being arrested during protests.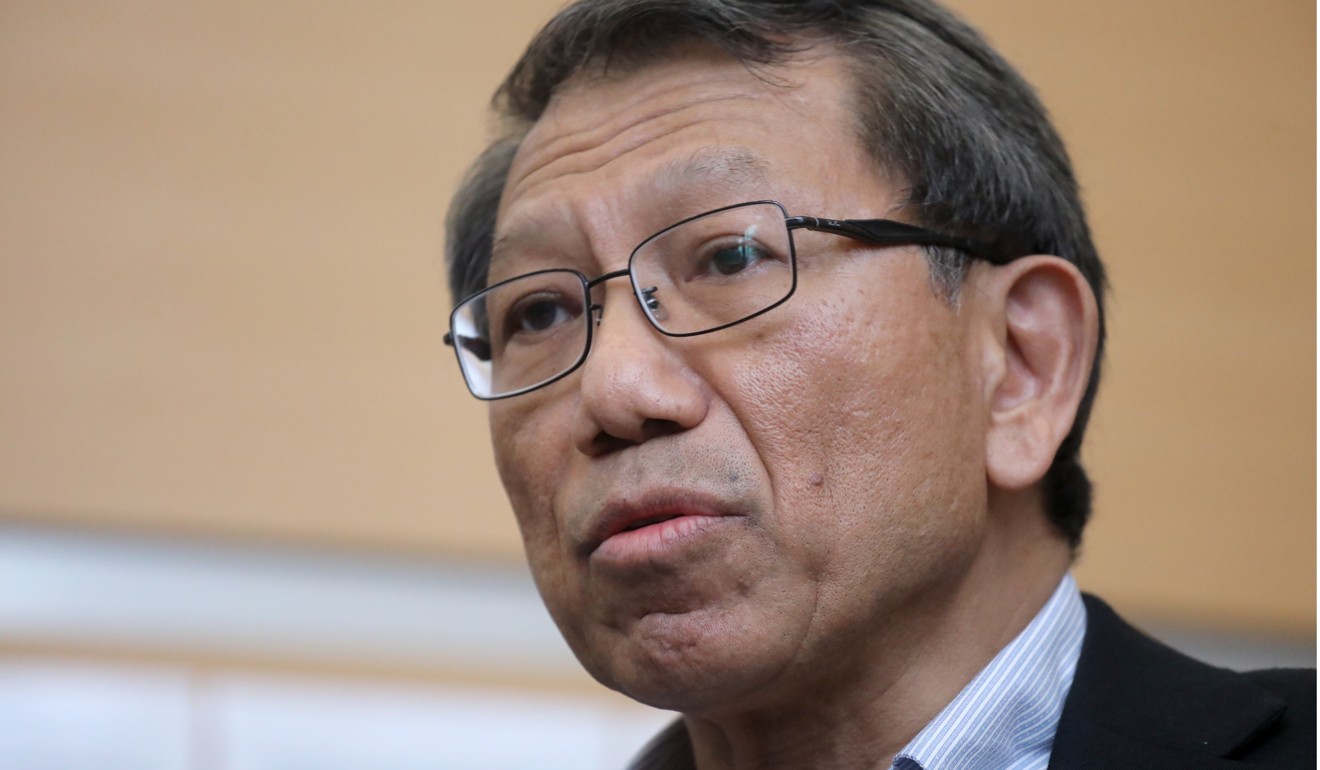 "Why should the cases be handled outside the mechanism? Just because the arrestees are students of CUHK?" Leung wrote in an open letter to Tuan on Saturday. "Everybody is equal before the law. Are CUHK's students above equality?"
Lam also criticised Tuan's suggestion on Saturday morning on a radio programme.
Last week Tuan pledged to make a statement after marathon meetings with highly emotional students who demanded he condemn alleged police brutality and support arrested classmates. One student, Sonia Ng,
alleged that she was sexually assaulted
while in custody.
Leung, vice-chairman of China's top advisory body the Chinese People's Political Consultative Conference, slammed Tuan for drafting the letter "purely for his own personal relief" and in an attempt to get himself off the hook.
He said students and staff from different universities had forced their vice chancellors to attend public meetings to state their support for the protesters' "five demands" and to condemn police.
"These people do not need so-called support from the school. They forced the university chiefs to express their stance, in the hope of turning their illegal acts from black into white and to justify the campaign," Leung wrote.
He also questioned whether Tuan had taken the opportunity to understand the behaviour of his students before they were arrested, for instance, if they had hurled petrol bombs, lit fires, attacked police and vandalised shops and metro stations.
Leung ended the letter by saying university student unions had often played politics in recent years and that many were "shameless masters". But not many vice chancellors knew politics, he said.
"Vice chancellor Tuan, are you sure you picked the right career?" he said.
Separately, Lam urged Tuan to encourage students to file their complaints through established mechanisms, otherwise it would be hard to find out the truth.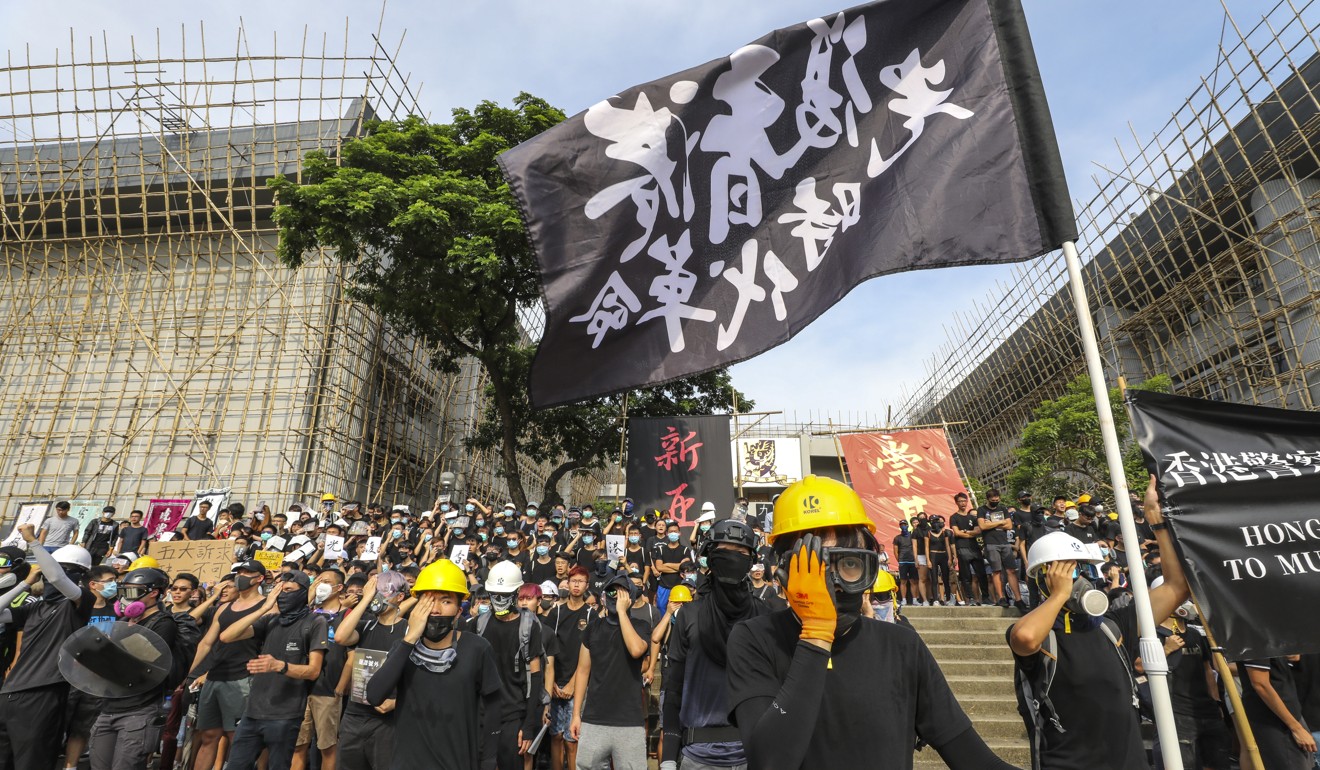 "[If Tuan] treasures students, then he should find out the truth as he said in the letter. And to find out the truth, the students concerned should come out and tell what they already know," Lam told a radio programme. "For example, if you were robbed and planned not to report it to police or call 999, what are the other mechanisms that you can use?"
Tuan on Friday said staff had contacted about 30 arrested students, and 20 recalled they had been subjected to mistreatment, such as being denied medication, slapped in the face and stripped naked unnecessarily. He had previously mentioned that some CUHK students had been arrested over offences such as taking part in unlawful assemblies and rioting.
In his open letter, Tuan said most of them claimed they were not allowed to make a phone call for several hours – up to 78 hours for some – following their arrest. Some also accused police of not permitting them to sleep or lie down to rest during detention, while others said they were not given timely medication or treatment.
In one case, a student with a head injury was allegedly only sent to hospital after 18 hours in detention.
The Post has contacted Chinese University for comment.
This article appeared in the South China Morning Post print edition as: Leung denounces university chief for political U-turn