LIVE
As it happened: Hong Kong arson spree on stores such as Xiaomi, Best Mart 360 and Tong Ren Tang amid protests
At least 14 MTR stations closed as protesters taking part in illegal march leave trail of destruction through Kowloon
Journeys on high-speed rail link disrupted while demonstrators strike again on usual targets of vandalism
Topic |  
Hong Kong protests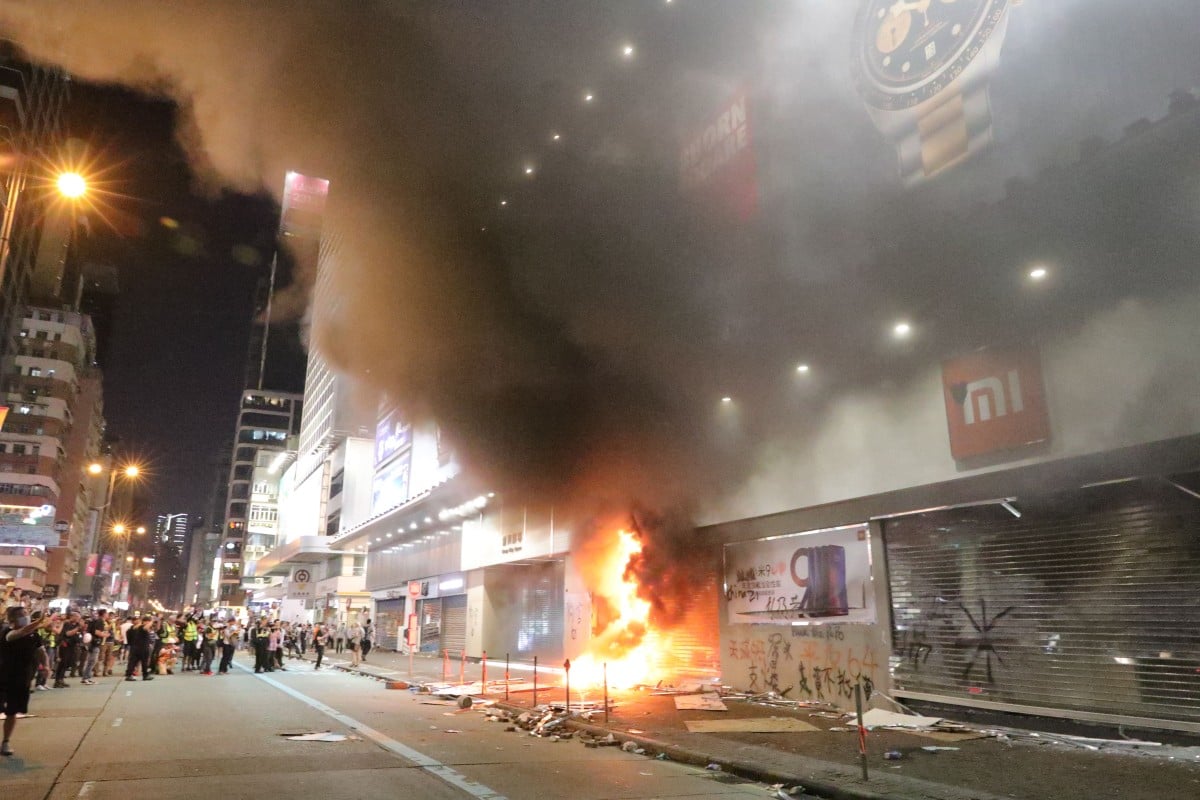 A Xiaomi store in Mong Kok is on fire. Photo: May Tse
INTRODUCTION
An illegal march in Hong Kong has turned into another night of violence and wanton destruction in the city as protesters course down the major thoroughfare of Nathan Road, smashing up and burning MTR stations and shops with mainland Chinese links.
A huge blaze engulfed a Xiaomi store in Mong Kok, while earlier petrol bombs were thrown into the exits of at least two MTR stations. Several other shops and restaurants, including branches of Best Mart 360 and Yoshinoya have been targeted.
In response, police have deployed water cannon firing blue dye, a bomb disposal robot and rounds of tear gas and rubber bullets.
Our blog below captured events as they unfolded. Reporting by Phila Siu, Linda Lew, Kimmy Chung and Jeffie Lam.