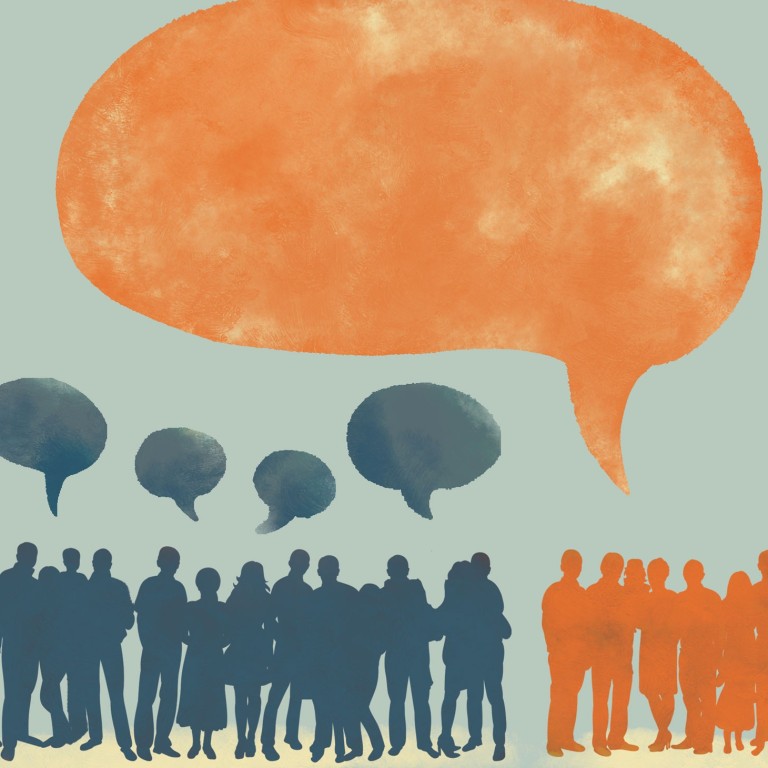 Hong Kong protests: is there a silent majority yearning to speak out but intimidated by violence?
Constant demonstrations and anti-police graffiti have become pervasive in the city, drowning out criticism of the recent movement
Residents writing to the Post say they feel silenced by the dominant pro-protest narrative
To all appearances, the
civil unrest gripping Hong Kong
seems all-pervasive, all-encompassing, giving the impression that almost the entire population could be rising up against the government.
Anti-China and anti-government protest slogans are plastered and spray-painted across the city, posters and graffiti abusing the police have become part of the landscape, and people can take to the streets in significant numbers at any time, defying bans on
wearing masks
at public assemblies and unafraid of participating in gatherings deemed illegal.
Voices in support of the protests, and against the police in particular over allegations of excessive use of force, tend to drown out any open condemnation of the lawless and violent aspects of the anti-government movement.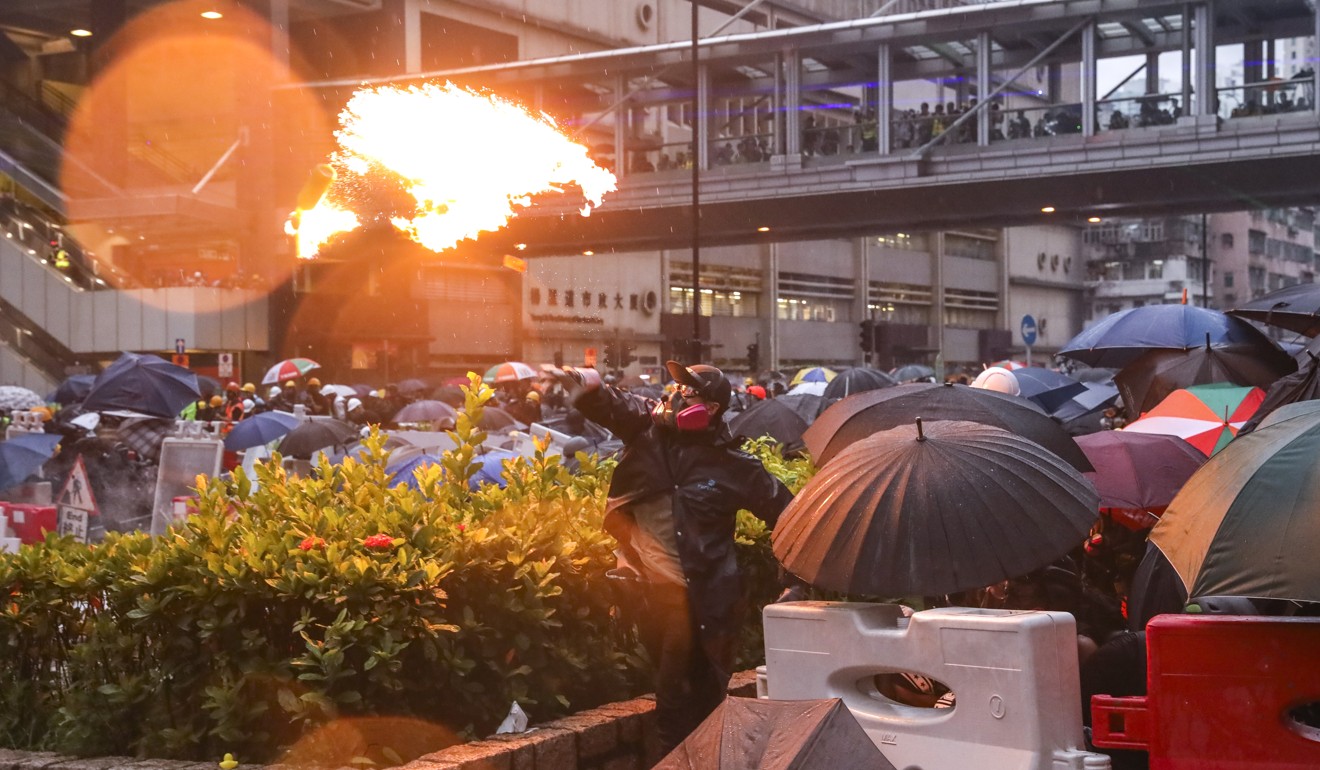 Or could it be that the majority of nearly 7.5 million living in the city are silent, even though they may disapprove of the excesses on the front lines of the movement?
That is the case a number of citizens have been presenting by contacting the Post over the past weeks, saying they want to speak out but feel intimidated because of the dominant pro-protest narrative on the streets.
Their names and personal details have been withheld in this report at their request.
"The simple answer is that people are frightened. My friends and family … are afraid to speak out after seeing the weekly physical attacks and damage to businesses that are committed every weekend when people disagree with the mob," one of them told the Post.
"I have tried many times on forums like LIHKG, Reddit, Facebook to speak out, and my voice is always drowned out by others excusing the violence, saying it is justified because clearly the words 'freedom' and 'democracy' excuse any acts, no matter how violent, cruel or disgusting.
"I sent in a letter to the editor [at the Post], and was told that it would not be considered under a pseudonym. While that's fair, and I entirely respect the newspaper's policy, I have to ask what forums that leaves available for those of us against the violence to speak out."
"I am a part of the terrified minority now. I feel it at my workplace," another concerned citizen said. "And even worse, I sense that some kind of fascism is in formation thanks to the great efforts of our freedom fighters, whom I secretly call 'Black Guards' because their rampages remind me of the Red Guards of the Cultural Revolution. Where will our city go? I am truly worried."
One local resident recalled how, while sitting in a cafe, he had felt intimidated after commenting on the protests.
"I spoke to my wife about how this has gone too far, and how police are in the middle of this crisis. After making that comment to my wife I could see the person sitting across from us started to stare at us. So we decided to leave," he wrote in a letter to the Post.
"The difference in opinions has become intolerable between people. I've got friends from all different camps – yellow, blue, neutral and police. Right now it seems there's a mood between each other that no one should voice any of their opinion. Freedom of speech seems to be more restricted than before all this started."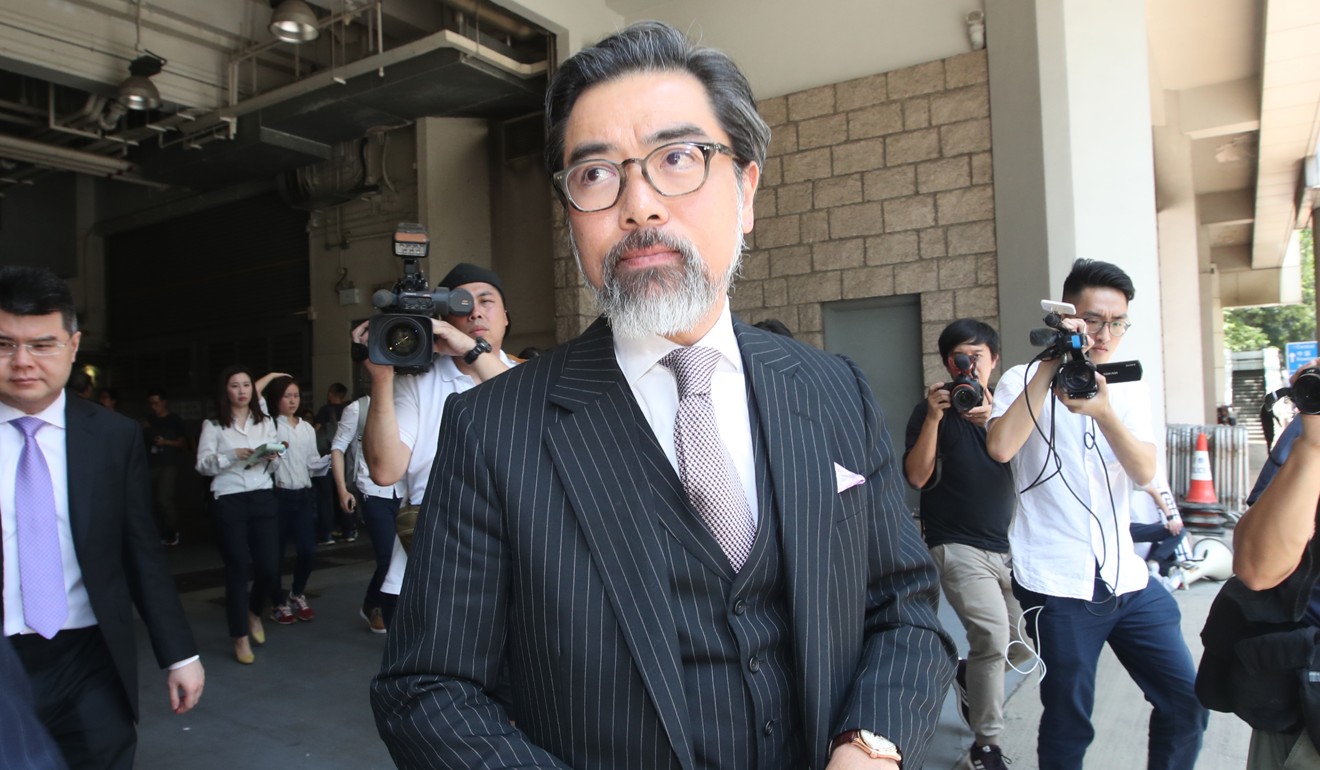 "As it became increasingly apparent to me that a substantial majority of my colleagues on the Bar Council remained highly reticent to state, with unequivocal clarity, that both the rioters and those who proffer excuses on their behalf should be condemned, I was convinced that my outlook diverged too much from [that of] the council for me to remain among its ranks," he said.
For Chiu Chi-yue, a professor of psychology at Chinese University, the silent majority phenomenon – if it does exist in Hong Kong – is best explained by the theory of "pluralistic ignorance" – the majority reject or disapprove of something in private, but go along with it in public in the mistaken belief that most of the others accept it as well.
He cites the hypothetical example of a boss asking his employees if they are willing to put in some overtime work. Those who are reluctant are invited to raise their hands.
"They may not want to work, but they will wait and see if others will speak out," he said. "So in the end, no one will say anything."
Francis Lee Lap-fung, director of the school of journalism and communication at Chinese University, suggested that, more than people being unwilling to denounce the violence, their focus was on speaking out about the root causes of the social unrest.
No comprehensive, citywide opinion poll has been conducted yet that could claim to authoritatively reflect exactly how much support there is in society for the protest movement – and how much acceptance of the chaos that often accompanies it.
Smaller polls have been attempted – Lee and his colleagues contacted about 750 individuals aged above 15 years in a random telephone survey in October.
More than 70 per cent said they would understand if protesters wanted to escalate their actions because the government had failed to respond to their demands for an independent inquiry into police conduct, amnesty for all those arrested so far, an end to the characterisation of protests as riots and a revival of the city's stalled political reform process with universal suffrage as the goal.
But when asked whether there were actions they found unacceptable, more than a fifth cited vandalism at MTR stations. Nearly 15 per cent disapproved of shops being targeted, and 7 per cent were upset about petrol bombs being thrown.
"It is obvious that a considerable number of citizens have some reservations," Lee said.
But when asked who should be held responsible for the violent clashes between protesters and police, more than half named the government. Only 9.6 per cent blamed the protesters.
As for providing a platform for people to speak up, local businessman Chandran Nair, who runs independent think tank The Global Institute for Tomorrow, is touting his "Let's Talk Hong Kong" project, which he hopes will provide a network of independent and neutral platforms "to bring the community together and find solutions".
"Many are concerned about being involved in any way but I keep stressing that we are not taking sides and will be neutral," he said, on the hunt for partners to raise funds and get started.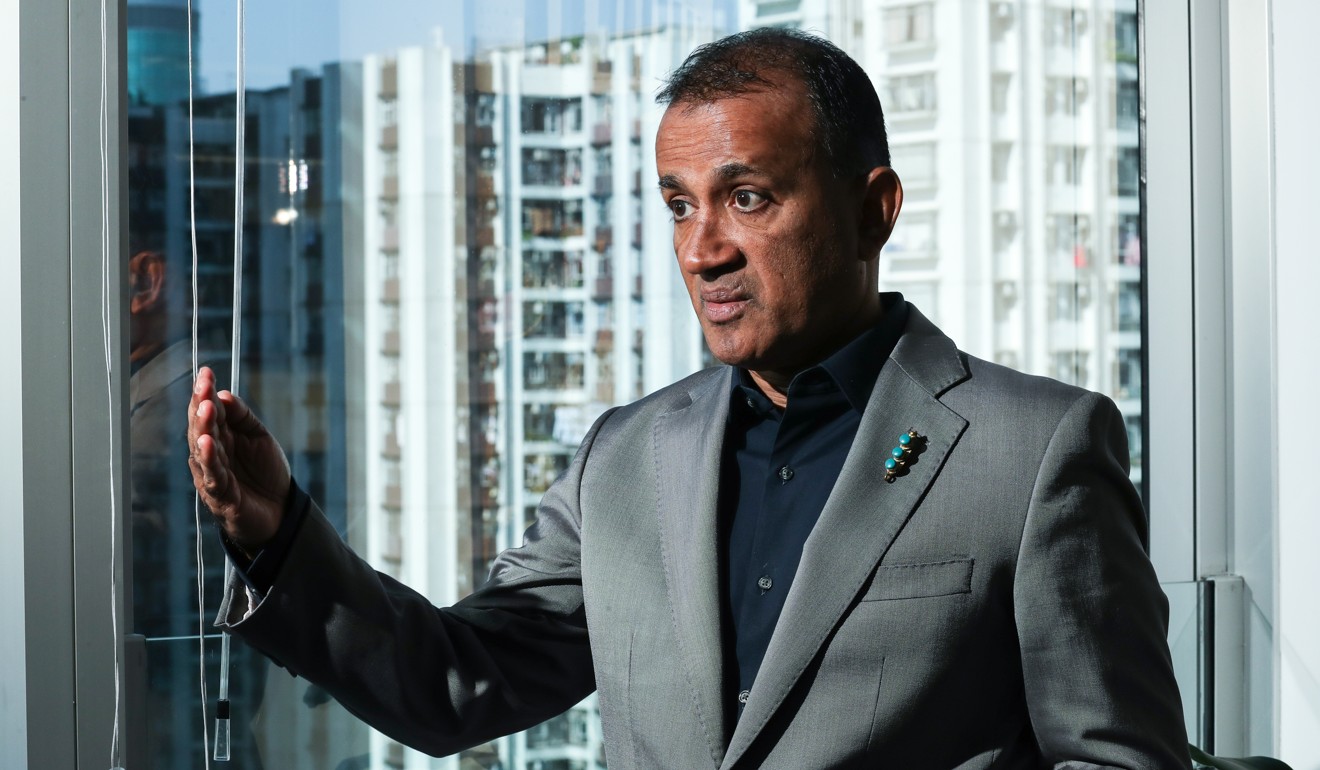 "Despite what people say, there is a positive path for Hong Kong after the protests. The first step on that path is dialogue: not just as a mechanism to narrow the political divide or share frustrations, but as a way to build real public understanding and trust across different social groups in the city."
Others are not so optimistic under the current circumstances.
One reader made an impassioned argument through a comment on the Post website.
"I think there is a silent majority that does condemn the violence. Why are they silent? Because they also believe the government to be inept, weak, stupid and definitely not working on behalf of the vast majority of Hongkongers," the reader argued.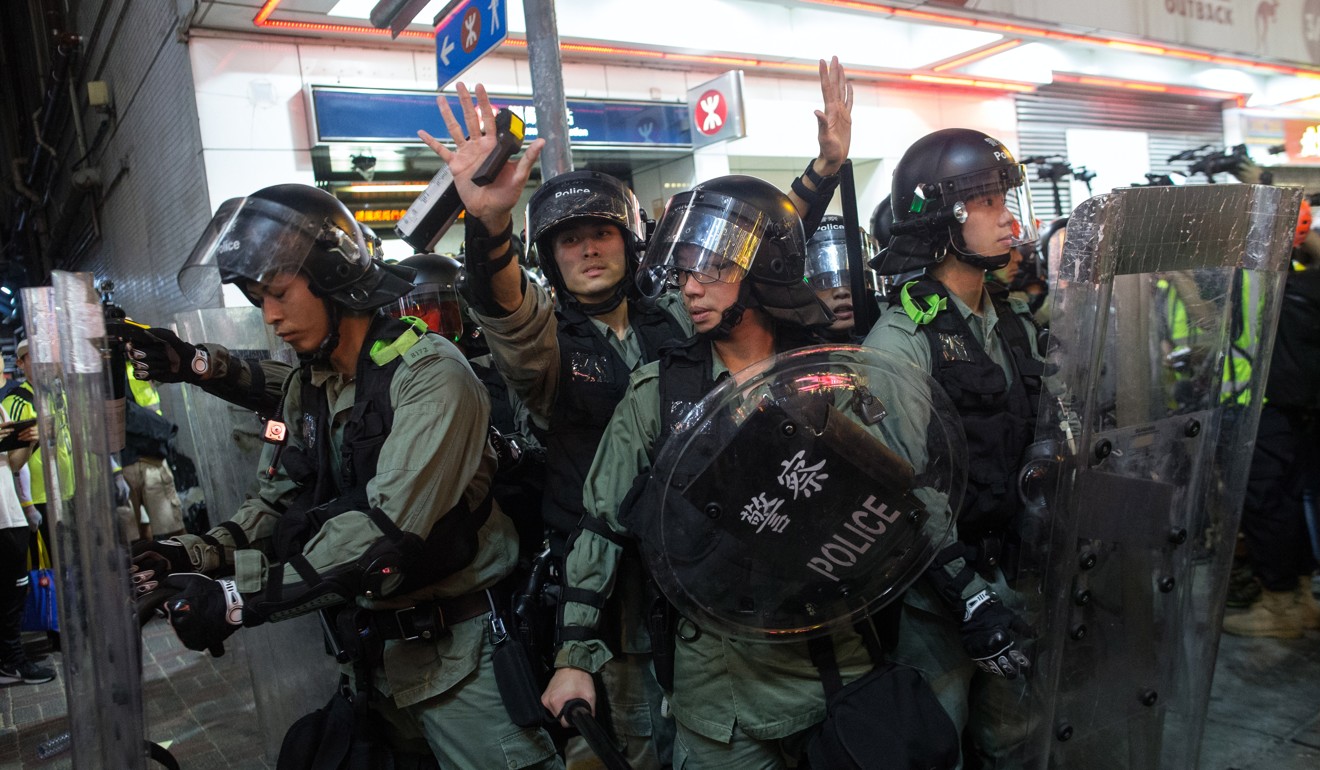 "I think most people are still trying to decide which is worse – anarchy that has a slim chance of effecting change or the status quo that has proven to be a disaster for everyone but the richest 0.5 per cent of the population.
"Is it better to watch the leadership bury the city into permanent oblivion, or is it better to hope that the city might rise like a phoenix from the ashes of anarchy? We're silent because there's no good answer."
Another frustrated reader summed up what a substantial part of the population might indeed be feeling.
"Why would I speak up? Am I going to stand on the street and tell these petrol-bombing, glass-smashing people that I think they should think about what they're trying to achieve and get beaten up?" the reader wrote.
"I'm not writing an op-ed in a newspaper because I'm not important. I'm staying at home."
Additional reporting by Chris Lau