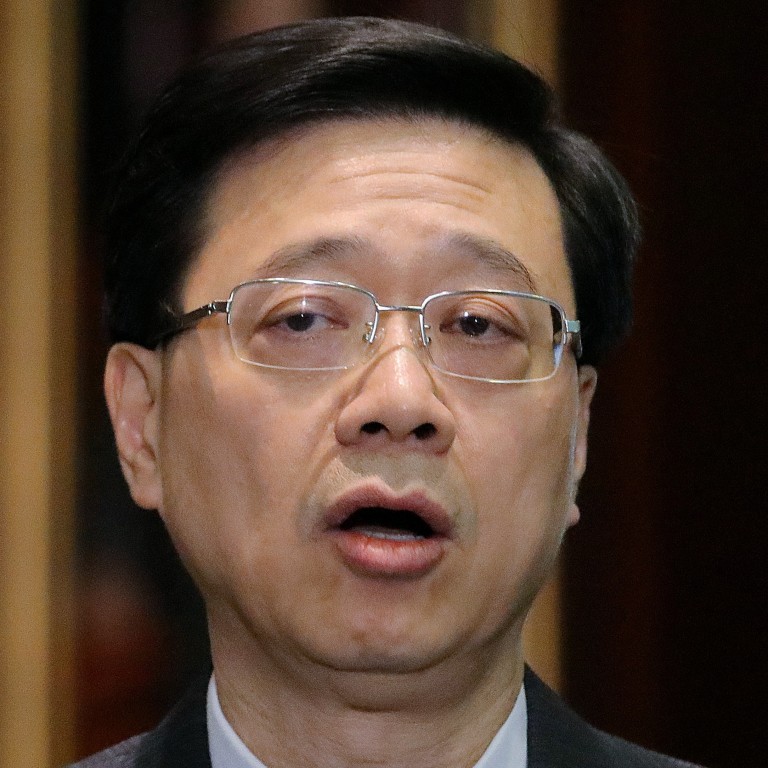 John Lee, secretary for security, officially withdrew the extradition bill on Wednesday. Photo: May Tse
Hong Kong's 'dead' extradition bill finally buried as government formally withdraws it
Convenor of pro-democracy bloc Tanya Chan says protesters also have other demands, including an independent probe into alleged police brutality and the implementation of universal suffrage
But Beijing-friendly lawmaker Gary Chan says city leader Carrie Lam has already acceded to protesters' demands
Topic |  
Hong Kong extradition bill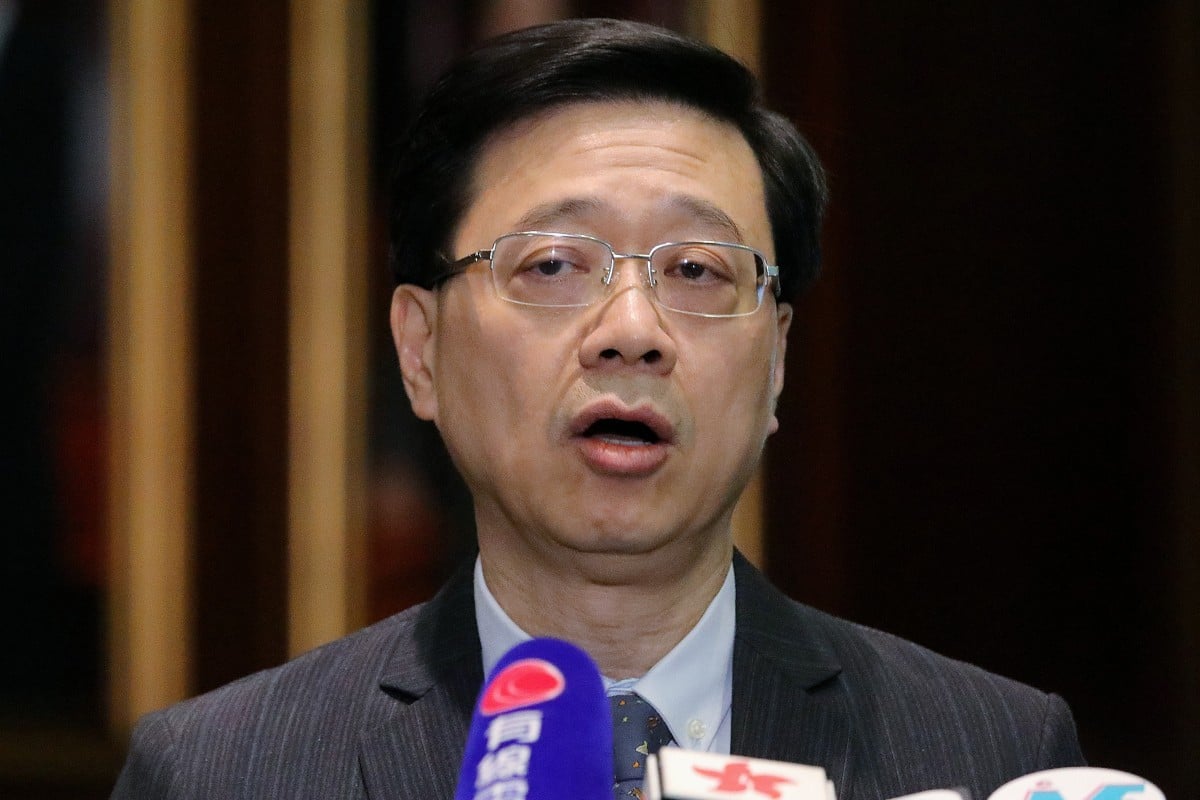 John Lee, secretary for security, officially withdrew the extradition bill on Wednesday. Photo: May Tse
But there was little hope it would be enough to ease the anti-government protests and civil unrest gripping the city for well over four months now.
The announcement was made by Secretary for Security John Lee Ka-chiu in the legislature, following Chief Executive Carrie Lam Cheng Yuet-ngor's promise in September that it would be officially withdrawn.
"As members of the public have diverging views over the bill, which has created social conflicts, the government has decided to suspend the legislation effort following research and reflection," Lee said at the Legislative Council meeting on Wednesday.
"To spell out the government's position clearly over the legislation effort, in accordance with the Legco's rule 64(2), I formally announce the withdrawal of the bill."
The development came six hours after the murder suspect, Chan Tong-kai, whose case sparked the introduction of the bill, was
The controversial bill was proposed in February to make allowance for the transfer of fugitives to jurisdictions the city does not have an extradition agreement with, including mainland China.
The government claimed the bill was aimed to plug loopholes exposed by a homicide case last year in which the Taiwanese authorities were unable to extradite Chan, a Hongkonger, accused of killing his pregnant girlfriend in Taipei.
Formulated with little consultation, the proposed legislation triggered an outcry among the pro-democracy bloc and the business sector and prompted millions to take to the streets in June.
Lam suspended the bill on June 15, and declared it "dead" in July, but the moves did little to defuse the increasingly violent protests.
Civic Party lawmaker Tanya Chan, the convenor of the pro-democracy bloc, said the withdrawal came as "too little, too late".
She said the government's slow response over the issue had deeply polarised the city.
Chan also said the ongoing political crisis would not be solved by the mere withdrawal of the bill as the protesters also had other demands, including an independent probe into police's use of force on them and the implementation of universal suffrage.
On media reports that Beijing was planning to replace Lam with an "interim" leader by March 2020, Chan said the issue of Hong Kong's protests was much beyond the city leader's resignation.
"We will need an inquiry to hold a section of the officers accountable for using excessive force. It's a matter of citizens' safety."
But Beijing-friendly lawmaker Gary Chan Hak-kan, of the Democratic Alliance for the Betterment and Progress of Hong Kong, said Lam had already acceded to the protesters' demands.
He said more dialogue sessions should be held now for the government to forge a consensus among the public to break the impasse, which had entered its fifth month.
This article appeared in the South China Morning Post print edition as: 'dead' bill finally buried but little hope of easing crisis