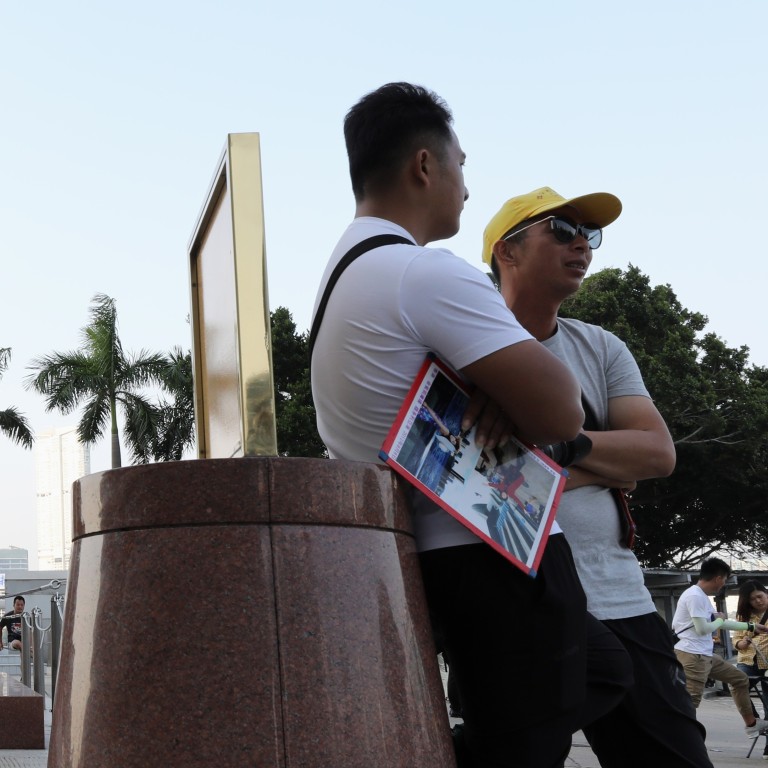 Visit Hong Kong? Tourism sector reels as months of protests, disruptions leave travellers saying: No, thanks
Discounts at attractions, hotels not enough to bring back mainland and overseas visitors
Slump in arrivals expected to continue, prospects looking grim for Christmas peak season
A rare tranquillity has descended on the waterfront Avenue of Stars, on the Kowloon side of Hong Kong's Victoria Harbour,
with few tourists
taking in the view of the city's famous skyline from the popular spot.
It is Tuesday morning and the crowds of mainland visitors wielding selfie sticks are nowhere in sight.
Patrick Lee, whose Mei Lok Store feeds fishballs and other street snacks to the hordes usually thronging the place, admits business has got worse in recent months and he has had to let go of three part-time workers. These days, the 47-year-old relies mainly on his wife and occasional part-time help to stay open.
"We can only operate the business on our own," he says. "We don't dare employ others."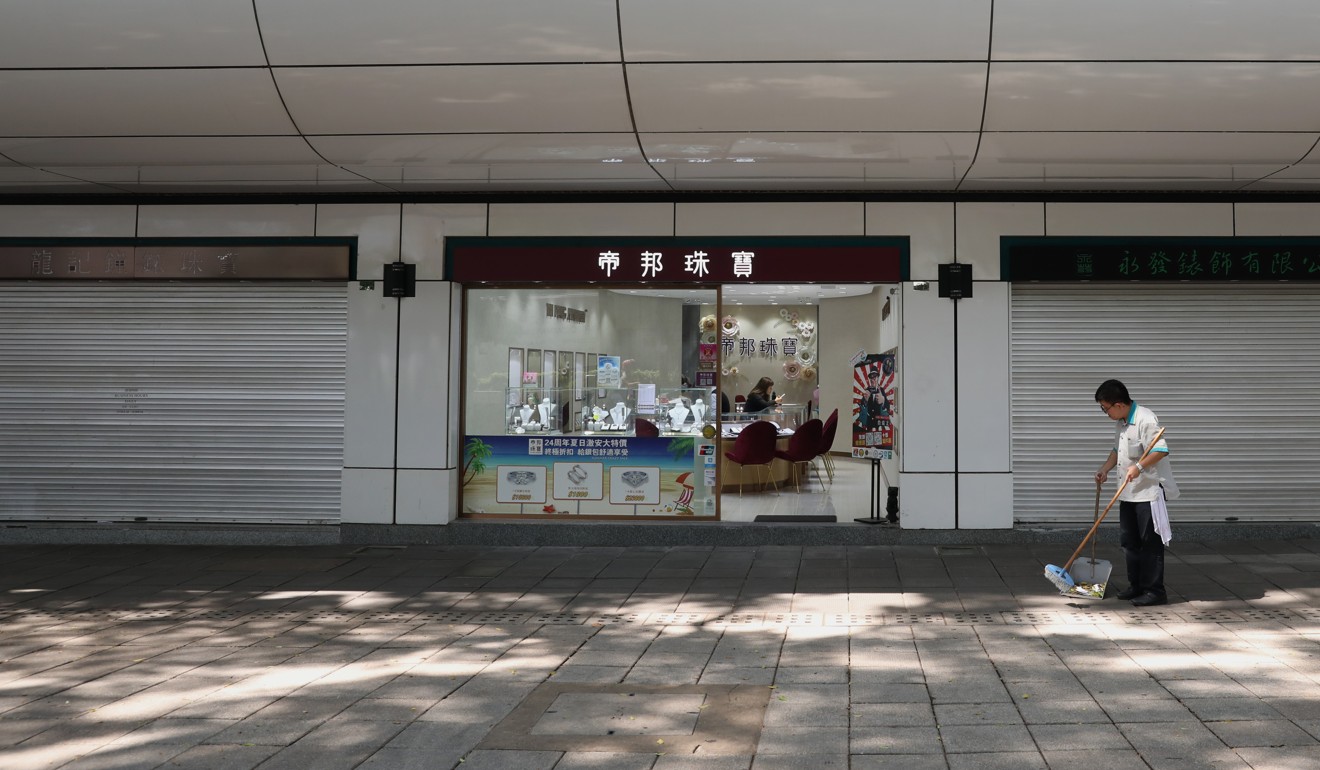 About 40 foreign jurisdictions have issued warnings or alerts against travel to Hong Kong, as clashes between protesters and police become increasingly regular, and government buildings,
MTR stations
, shops and restaurants with mainland Chinese links are vandalised.
In August, the overall number of visitors to the city plunged by nearly 40 per cent year on year, to 3.59 million. By mid-October, the number had fallen by about half compared with the same period last year.
Jobs in the sector have been hit too. According to Labour chief Law Chi-kwong, the unemployment rate in the consumption and tourism-related segment has risen to 4.9 per cent – the highest in more than two years. The jobless rate in the food and beverage sector has risen to a six-year high of 6 per cent.
Simon Wong Ka-wo, president of the Hong Kong Federation of Restaurants and Related Trades, says more than 200 restaurants closed between June and September this year.
Officials are scrambling to throw the tourism industry a lifeline, with the government on Wednesday unveiling a HK$100 million cash incentive scheme for the sector.
But as the protests, damage and disruption continue in Hong Kong, so too are the negative news headlines, which do little to entice visitors.
Paul Chan Chi-yuen, who runs walking tours, says tourism industry players have no choice but to come to terms with the grim situation.
"The political crisis is not going to end soon," he says. "This is the new normal, and we either adapt to it or perish."
Major attractions hope special deals will draw locals
Some of Hong Kong's major attractions are now resorting to wooing local residents with heavily discounted offers to make up for the loss of overseas visitors.
Ocean Park,
which drew between 5.8 million and 7.6 million visitors annually over the past five years, saw tour group numbers fall by about 80 per cent and individual visitors from the mainland and overseas fall 70 per cent in September, compared with the same month last year.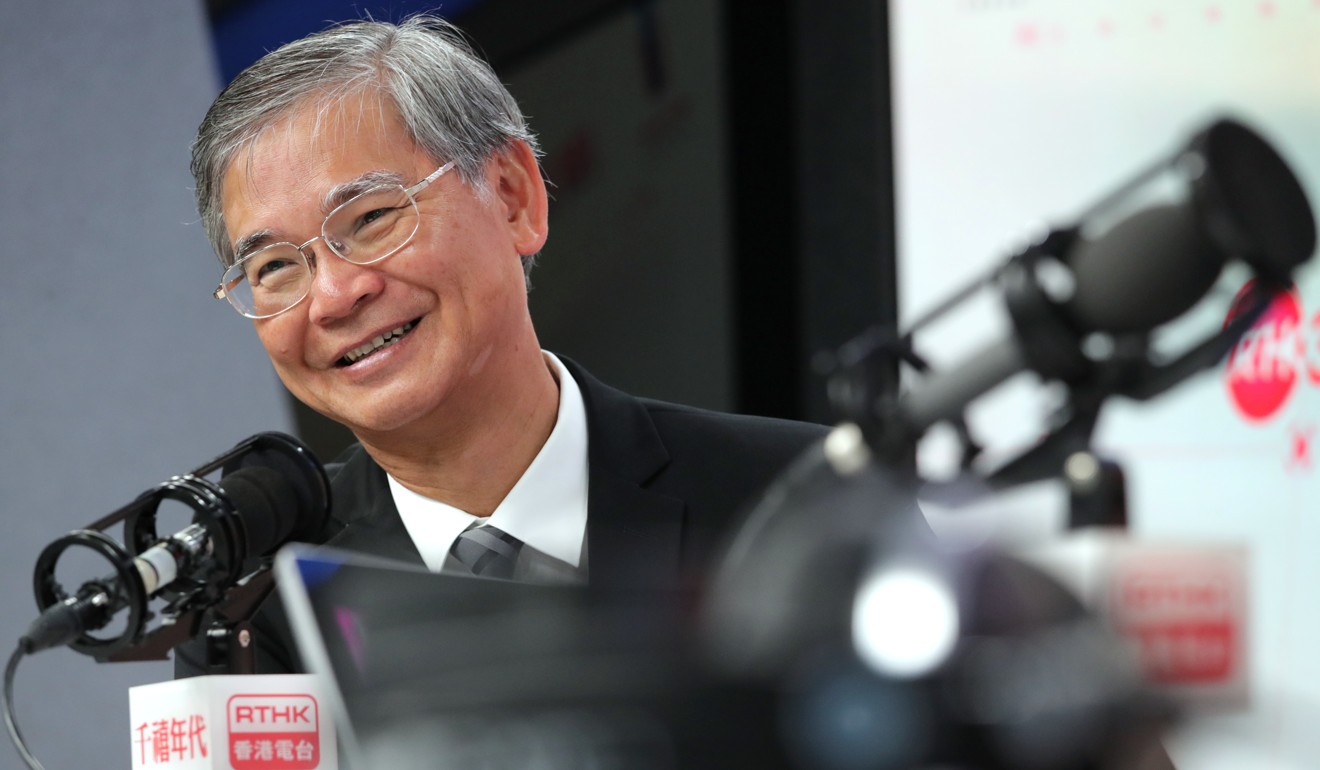 "The park is facing an acute operating environment," its spokeswoman said. "As protests escalate, we are not optimistic of any rebound in tourist arrivals in the near future."
Summer events and promotions for students helped raise local visitor numbers by 26 per cent between July and September, but that has not made up for the overall slump.
The park is now banking on Halloween packages and half-price entry promotions to keep local numbers up in October.
Hong Kong Disneyland Resort is also doing more to attract Hong Kong residents, rolling out exclusive offers with lower prices for Halloween events.
A two-day adult ticket is going for HK$688 (US$88) – more than 16 per cent less than the usual HK$825 – and comes with food vouchers.
The Ngong Ping 360 cable car and traditional village attraction on Lantau Island has seen stable local visitor numbers, largely thanks to lower priced offers for Hongkongers and cultural events.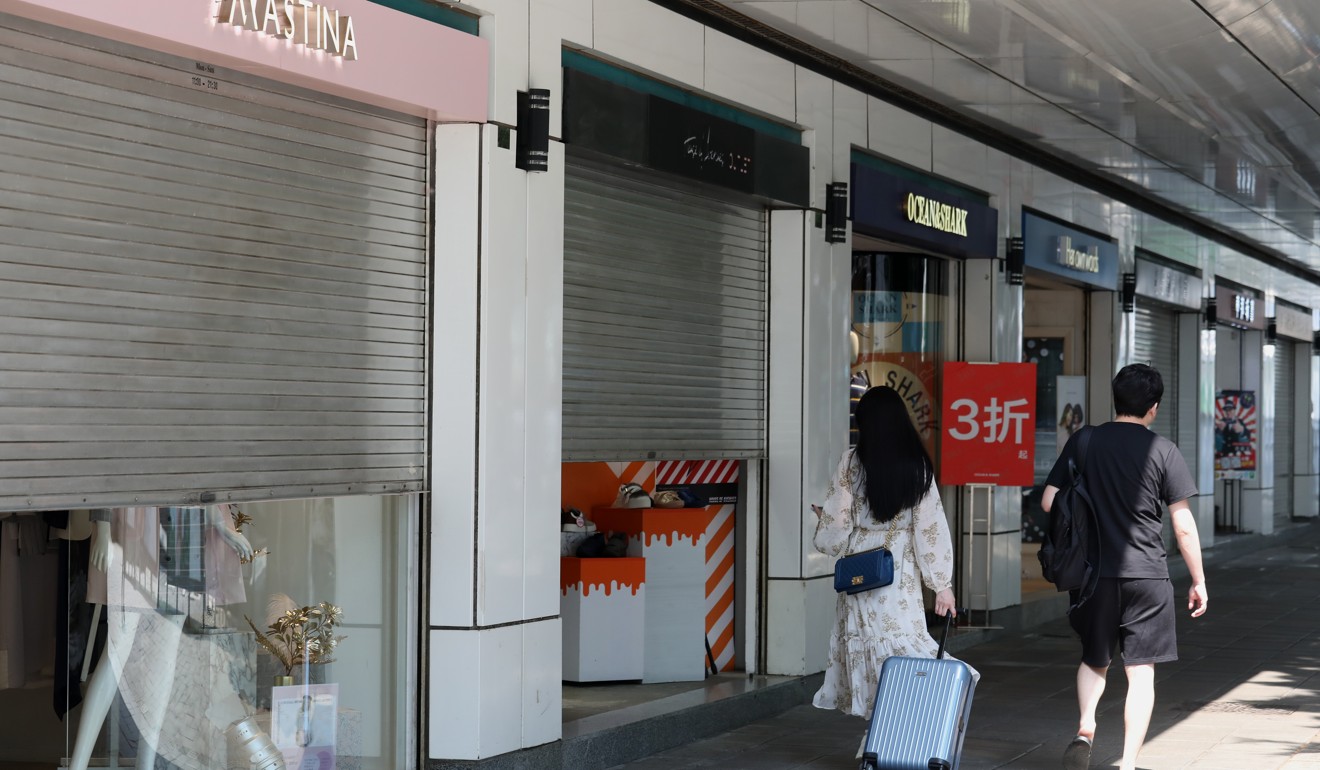 Shopping paradise? Not these days
Sun Hung Kai Properties, one of Hong Kong's largest mall operators, has been hit hard by the protests, now in their fifth month.
Five of its 24 malls – New Town Plaza in Sha Tin, Yoho Mall in Yuen Long, V City in Tuen Mun, V walk in West Kowloon and East Point City in Tseung Kwan O – have been targeted for protests or vandalism.
The mall used to be popular with Chinese visitors, easily spotted shopping with wheeled suitcases and speaking Mandarin. They have all but disappeared in the wake of the recent mayhem.
The whole mall was shut on October 1, China's National Day, after protesters threatened to take to the streets. MTR services were also stopped that day.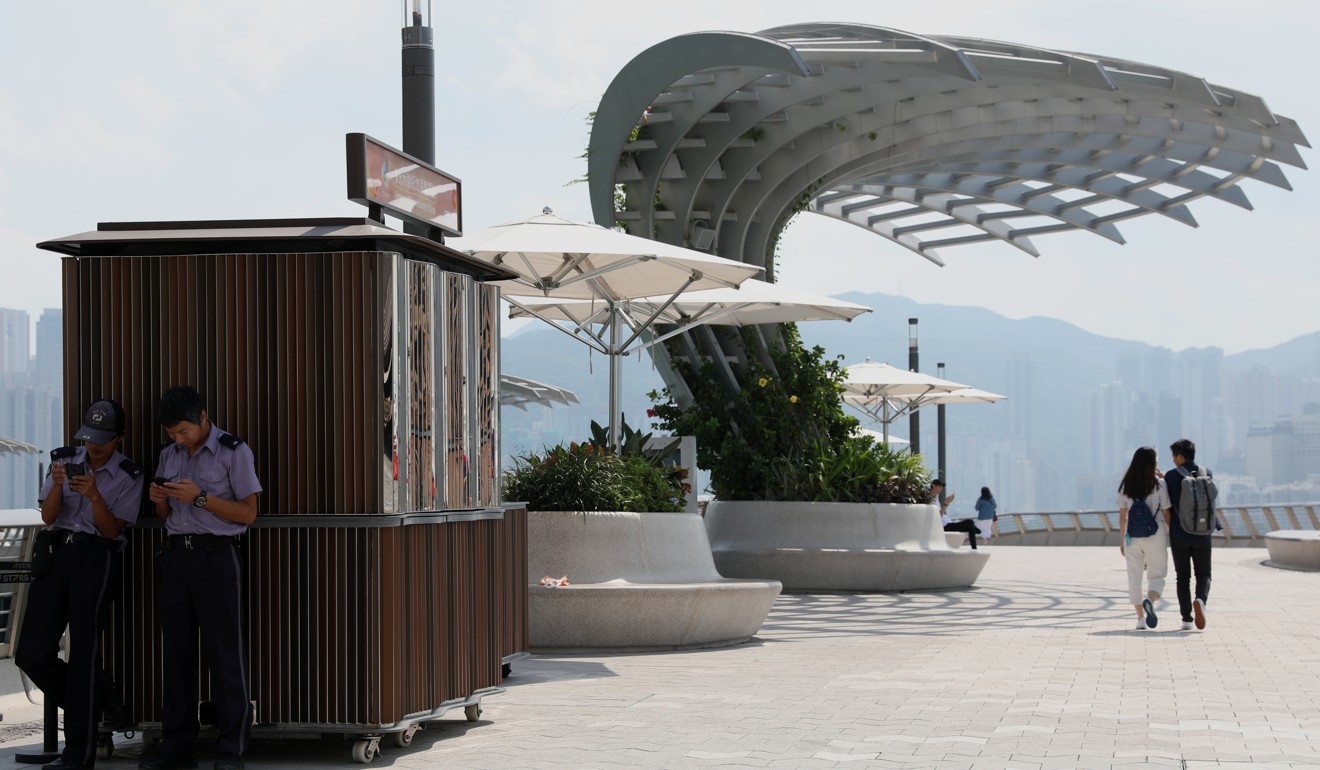 The mall developer's spokeswoman says the company has offered assistance to its tenants, such as adding security and helping vandalised shops to repair damage and resume business.
Also affected is chain-store giant Sasa, which has 118 outlets across Hong Kong and Macau and is hugely
popular with mainland tourists,
who fill their luggage with moisturising masks, cosmetics and skincare items.
But fewer mainland visitors, and protests forcing stores operate shorter hours, have seen the company's Hong Kong sales drop by more than a third over the past three months.
Chairman Simon Kwok Siu-ming says the company is looking at ways to cut spending on rent, possibly by shrinking store area or relocating some shops.
High-end jewellery firm Luk Fook Holdings (International), which has about 50 outlets in the city, says a high gold price – combined with the impact of the protests – have caused a sharp decline in sales in recent months.
The group is negotiating with landlords for rent cuts.
Among the worst affected, however, are shops at Park Lane Shopper's Boulevard in Tsim Sha Tsui, located next to the district police station.
The prime shopping strip near Kowloon Park is popular for clothes, shoes, jewellery and electronics, attracting Hongkongers as well as tourists.
But it has become a hotspot with protesters regularly surrounding and heckling the police station, prompting the force to respond with tear gas and beanbag rounds. Vandalism has also forced the closure of Tsim Sha Tsui MTR station a number of times.
At fashion retailer Sugar, a saleswoman called Chan, 31, says the store's usual daily take of about HK$20,000 (US$2,550) crashed between August and this month.
Her pay, including commissions, has been cut from more than HK$20,000 in a good month to HK$14,000.
"I have a kid and am also pregnant again," she says. "Do you think it is a great pressure for me?"
She recalled a day when she closed the shop as soon as protesters turned up, but she could not escape the sting of tear gas fired by police to disperse the crowd.
At a shop selling bags and suitcases along the same stretch, saleswoman Shirley Chan says she was not prepared for the tear gas after protesters arrived.
"It was my first time. Tears kept coming out from my eyes," the 47-year-old says.
She says she used to earn about HK$10,000 a month, but her wages have been reduced by about HK$1,000 because of days that she simply cannot get to work.
Having worked as a saleswoman for more than 20 years, Chan said the situation is not as bad as in 2003, when Hong Kong was hit by the outbreak of severe acute respiratory syndrome (Sars).
"There was no one then," she says. "Now, we occasionally have some customers and some tourists."
In Causeway Bay's usually bustling restaurant scene, businesses are also suffering the drop in tourism. The area is a regular venue for violent clashes between protesters and the police.
Anna Chan, manager of a cafe popular among tourists for its Cantonese cuisine, said monthly revenue had dropped by HK$400,000 to HK$500,000, with dinner takings affected badly.
"The drop of customers during dinner hours has impacted our business most, as dinner costs more than breakfast and lunch meals," she says.
A local cha chaan teng-style restaurant specialising in barbecued meat also lost about a fifth of its sales since July, according to an employee.
She says she had caught a whiff of tear gas more than once, when protesters and police clash.
"We couldn't simply close the restaurant during the clashes, because our rent is high," she says.
A Cantonese restaurant in Wan Chai, also a regular scene of unrest where protesters have trashed MTR stations and set fires, has seen business halved since the end of June, with many patrons cancelling reservations.
An accountant of the restaurant, calling herself Shek, said the business has lowered the prices of some dishes but still cannot draw customers.
"Most people simply lose interest in dining if there are protests nearby," she says.
Tour guides hit hard
Among those who are hardest hit are Hong Kong's tour guides, who number about 6,000.
Tang Ning, 57, who has led groups of Japanese visitors for 10 years, experienced something this month he has not seen before.
"Since we entered October, there have been a few days when we haven't had any customers," the 57-year-old says.
On October 1, the firm scrapped its dinner cruise on Victoria Harbour, which used to be popular with tourists, particularly mainlanders.
The government's HK$100 million relief measures, announced on Wednesday, include giving travel agents a cash incentive of HK$120 per inbound tourist staying overnight, and HK$100 per outbound tourist, up to a maximum of 500 tourists per agent. Each firm is eligible to receive up to HK$60,000 between November and next March.
Tang says that it is better than nothing, but that the money might not go to tour guides like him.
Protests a new visitor experience
While the number of mainland visitors has declined sharply, there are others still making a trip to Hong Kong, including those on business.
A Beijing businessman, calling himself Jing Yu, 35, said he was a regular visitor to Hong Kong and would not have come this week if it was not for work.
He said that he was worried by messages painted on walls in Mong Kok attacking the government and the Communist Party, and that he was entirely avoiding nightlife district Lan Kwai Fong in Central.
"I was afraid some radical people might attack me," he says.
The anti-mainland sentiment is running high among protesters, who have vandalised the premises of businesses linked to the mainland, such as Chinese state-owned banks and smartphone makers Huawei and Xiaomi.
But visiting Filipino businessman Alan Alvan, 42, said he was less concerned about the unrest, and his only regret was that the protests stopped him from bringing his mum along.
Paul Chan Chi-yuen, co-founder of Walk in Hong Kong – which takes small groups on visits to Hong Kong neighbourhoods – said his business had been hit only slightly since June because half his customers are from foreign countries and the rest are locals.
Chan says the protests actually gave visitors a new experience of Hong Kong, taking in Lennon Walls with colourful posters and notes with anti-government and pro-democracy messages. Some are even keen to see the protesters' human chains and demonstrations.
"Some tourists view the current situation as an interesting time to visit Hong Kong. Despite all the confrontation, they come to know something very different about Hong Kong," he says.
Hotels are hurting, but who will step in?
Hotels are bearing the brunt of the missing visitors
. Statistics from STR – a global hotel data analytics company – show that in September, the occupancy of the city's hotels fell by 26.1 per cent year on year, and the revenue per available room dropped by 44.2 per cent.
Ovolo Hotels Group – which runs four hotels in Hong Kong – has seen occupancy fall by about 20 to 30 per cent over the past three months compared with the same period last year, with their average daily rate dropping by around 20 per cent, according to Girish Jhunjhnuwala, the group's founder and chief executive officer.
He said his hotels have done better on weekdays, with most guests leaving before the weekend, when protests usually happen.
"Across the hotel industry as a whole, we are seeing historically low occupancy levels and average daily rates," says Jhunjhnuwala, whose group also runs six hotels in Australia.
He urges the government to introduce more tourism stimulus measures, including help for hotels to pull through this period.
"Tourism has been a key pillar of the Hong Kong economy for many years, so it is imperative that government organisations step in to provide help to businesses that are struggling in order to safeguard our city's future as a tourism destination," he says.
Tourism lawmaker Yiu Si-wing said cheap air tickets and low hotel rates could attract tourists, but for the industry to recover, stability needs to be restored so that the safety concerns of travellers are addressed.
People who have already made plans to visit might still come because prices are down, but Yiu, who is chairman of China Travel Service (HK), said there will be "great difficulty" attracting new visitors.
Brian King, associate dean of Polytechnic University's School of Hotel and Tourism Management, says Hong Kong needs a mix of tactics to draw visitors because no one knows how long the current situation will drag on.
He suggests businesses do more to stimulate the local market while providing value-added incentives in their packages.
Despite the anti-mainland sentiment, he feels tourism businesses could do more to attract visitors from neighbouring Guangdong province, given the proximity and connections by high-speed rail and the Hong Kong-Zhuhai-Macau Bridge.
"We often think that in tourism, we want to get a lot more long-haul visitors," he says. "But when you are trying to overcome crisis conditions, looking a bit closer to home is important."
He said once the protests die down, the government and industry could do roadshows in different markets such as the United States and Europe, to encourage tour operators to put Hong Kong into their programmes.
King said industry sources had told him the outlook for Christmas, usually tourism's high season, was looking down.
But he believes the crisis presents an opportunity for tourism officials to retool their strategies, including engaging residents of neighbourhoods that have begun attracting tourists.
When the city received a record 65.1 million visitors last year, residents of some districts were furious that their daily lives were disrupted by the influx of tourists.
"The reset is really to win the community back," King says.