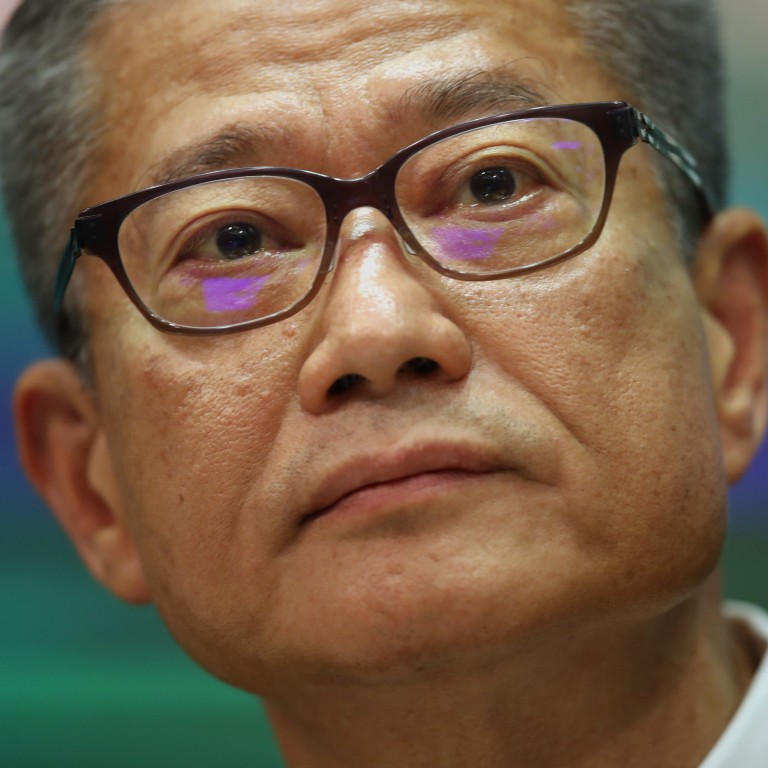 Hong Kong finance chief Paul Chan warns of full-year negative growth as anti-government protests batter economy
As city enters technical recession, minister calls on residents to set aside differences
Chan makes reference to popular protest slogan 'If we burn, you burn with us'
Hong Kong's financial chief on Sunday warned the city was heading towards negative economic growth for the full year as he appealed to the public to unite against the notion of "burning together", referencing a popular slogan among anti-government protesters.
Financial Secretary Paul Chan Mo-po called for an end to violence and destruction on his weekly blog, noting that various sectors had been forced to bear huge costs from protest disruption and attacks over more than four months of social unrest.
"The government will be announcing its advance estimates for the third quarter on Thursday. After seeing negative growth in the second quarter, the situation continued in the third quarter, meaning our economy has entered technical recession," he wrote.
"It seems it will be extremely difficult for us to reach full-year economic growth of 0 to 1 per cent. I would not rule out the possibility that the full-year economic growth will be negative."
Chief Executive Carrie Lam Cheng Yuet-ngor announced in her policy address earlier this month that Hong Kong had already slipped into a technical recession in the third quarter, after two consecutive quarters of economic contraction.
Chan said while the government had rolled out various measures to help the ailing tourism, trade and retail sectors, the real problems could only be solved by ending the violence on the streets.
"We need various sectors to unite. We need to end the damage to transport infrastructure, targeted shops, banks and institutions, and stop the attacks on people with different political views," he added.
Chan made a specific reference to a popular protest slogan, "If we burn, you burn with us", used by those willing to risk everything in their fight against the government and police.
"We must reject the concept of 'burning together', so that order can be restored in society as soon as possible," he wrote. "If you really love Hong Kong, our home, please set aside differences."
Hong Kong's economy has been taking a beating from a double whammy of protest disruptions and the US-China trade war.
Chan noted the latest official figures showing that Hong Kong exports shrank more than 7 per cent year on year to HK$347.7 billion (US$44.2 billion) in September.
In terms of volume, the decrease in the third quarter was estimated to be more than 7 per cent, the biggest quarterly decrease in a decade, while imports fell more than 10 per cent.
The city's tourism industry has also been badly hit, with Chan noting the number of inbound travellers decreased by 39 per cent in August and September, compared with the same period last year. The figure for the first half of October was even worse, at nearly 50 per cent.
The retail sector has also taken a beating, with sales dropping by 25.3 per cent in August – the biggest year-on-year drop Hong Kong has ever seen, Chan pointed out.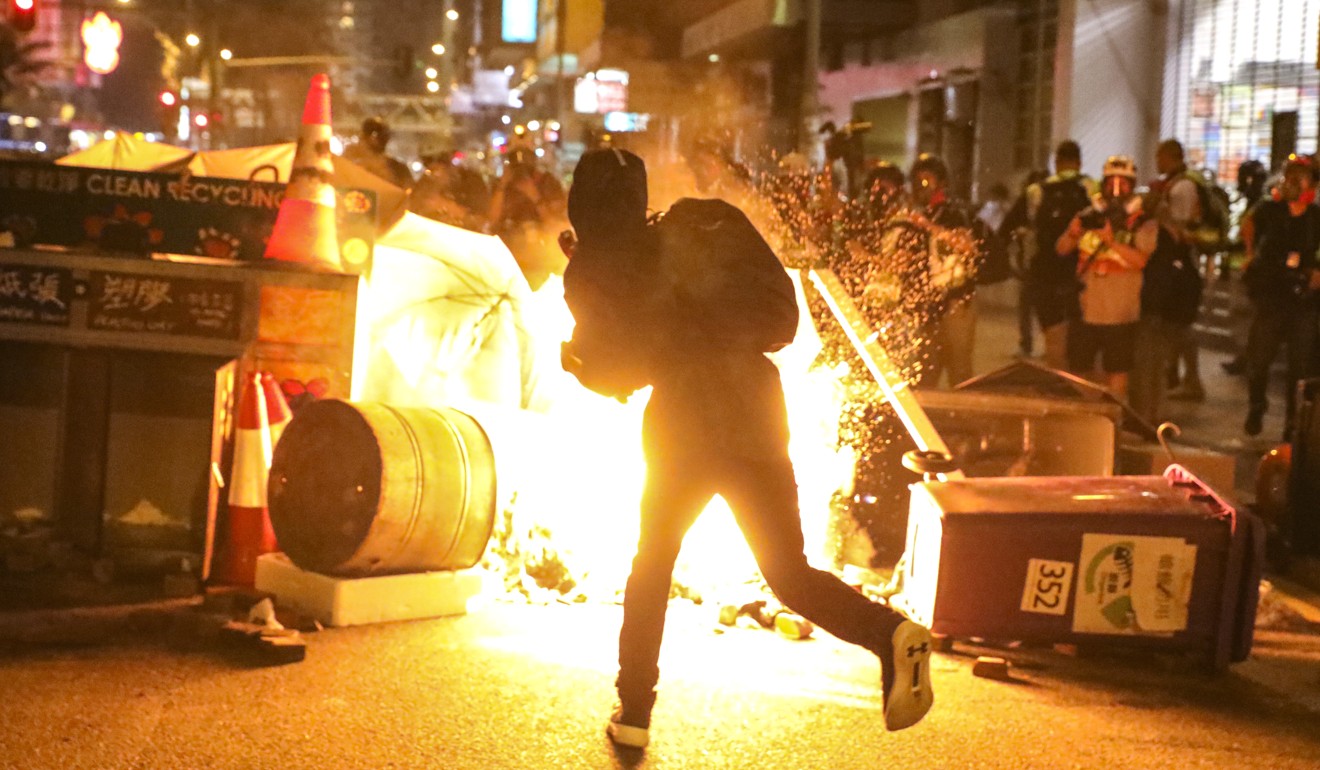 The financial secretary said the statistics explained why the government had to roll out HK$2 billion worth of relief measures last week to support workers and businesses.
They included subsidising fuel costs of taxis and commercial vehicles, while top officials also called on landlords to offer some relief to tenants such as retailers, food and catering operators, and tourism and logistics firms.
This article appeared in the South China Morning Post print edition as: Chan calls for unity to salvage economy