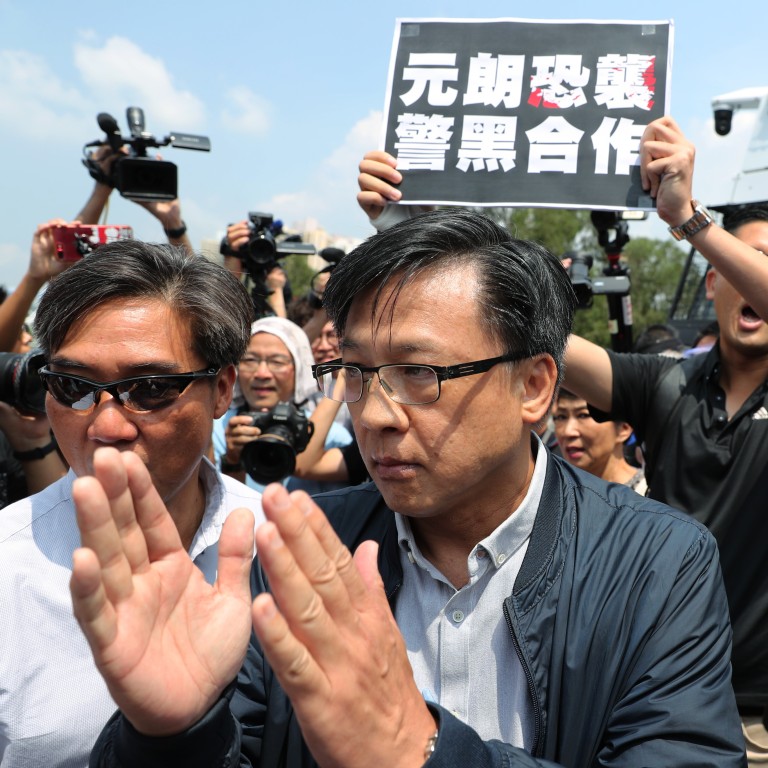 British university strips pro-Beijing lawmaker Junius Ho of honorary degree over remarks during Hong Kong protests
Member of the British parliament urged Anglia Ruskin University to withdraw the honorary doctorate because Ho shook hands with individuals allegedly linked to an attack on train passengers at Yuen Long in July
Anglia Ruskin University in Cambridge awarded the former Law Society president the honour in 2011, praising Ho as "a top name in law" in the city, but on Tuesday announced it had decided to withdraw it after complaints by local pro-democracy supporters and a member of British parliament.
The institute said all honorands had to be positive role models to students, alumni and community.
"Mr Ho's conduct since he was honoured has caused increasing concern," the university said. "Following an investigation, the university has withdrawn Mr Ho's honorary degree."
The university did not specify the exact incidents or complaints that triggered the withdrawal. It did however, also remove Ho's name and biography from its list of honorary award holders.
The alumni body of Ho's other alma mater, top local school Queen's College Hong Kong, is also examining whether to renounce his life membership.
Last week, upper house member of the British parliament, David Alton, of Liverpool, wrote to the university demanding Ho be stripped of his honorary doctorate due to recent controversies.
Alton was referring to Ho shaking hands with members of a mob, allegedly linked to an indiscriminate attack on train passengers at Yuen Long railway station in July. Ho has denied any knowledge of the attack.
About 100 men in white T-shirts wounded at least 45 civilians with wooden canes and metal rods during the attack on July 21.
In response, Ho criticised the school for failing to reach him over Alton's complaint, giving him no chance to explain.
"The action is contrary to procedural justice and interferes with academic freedom and autonomy," he said, calling the intervention of Alton as "a blatant political suppression".
The lawyer said he has reserved the legal rights on the matter.
Ho obtained a bachelor's degree in law from Anglia Ruskin University in 1984 – back when it was the Chelmer Institute of Higher Education – before he returned to Hong Kong and obtained his professional qualification as a lawyer.
Earlier this month, Hong Kong's Equal Opportunities Commission revealed it had received about 30 inquiries after Ho allegedly used a sexist insult against pro-democracy legislator Claudia Mo Man-ching during a session at the legislature.
Mo has tabled a censure motion against Ho, saying the remark was discriminatory and unparliamentary.
"In every respect, it is hard to see what such a disgraceful attitude and use of language brings to the Academy," Alton wrote in his letter to the university, urging the United Kingdom to "stand alongside" the people of Hong Kong.
On Tuesday morning, petrol bombs were hurled at Ho's local office in Tuen Mun. No one was hurt.
Lam was awarded an honorary fellow at the school's Wolfson College in May 2017, two months after she won the election.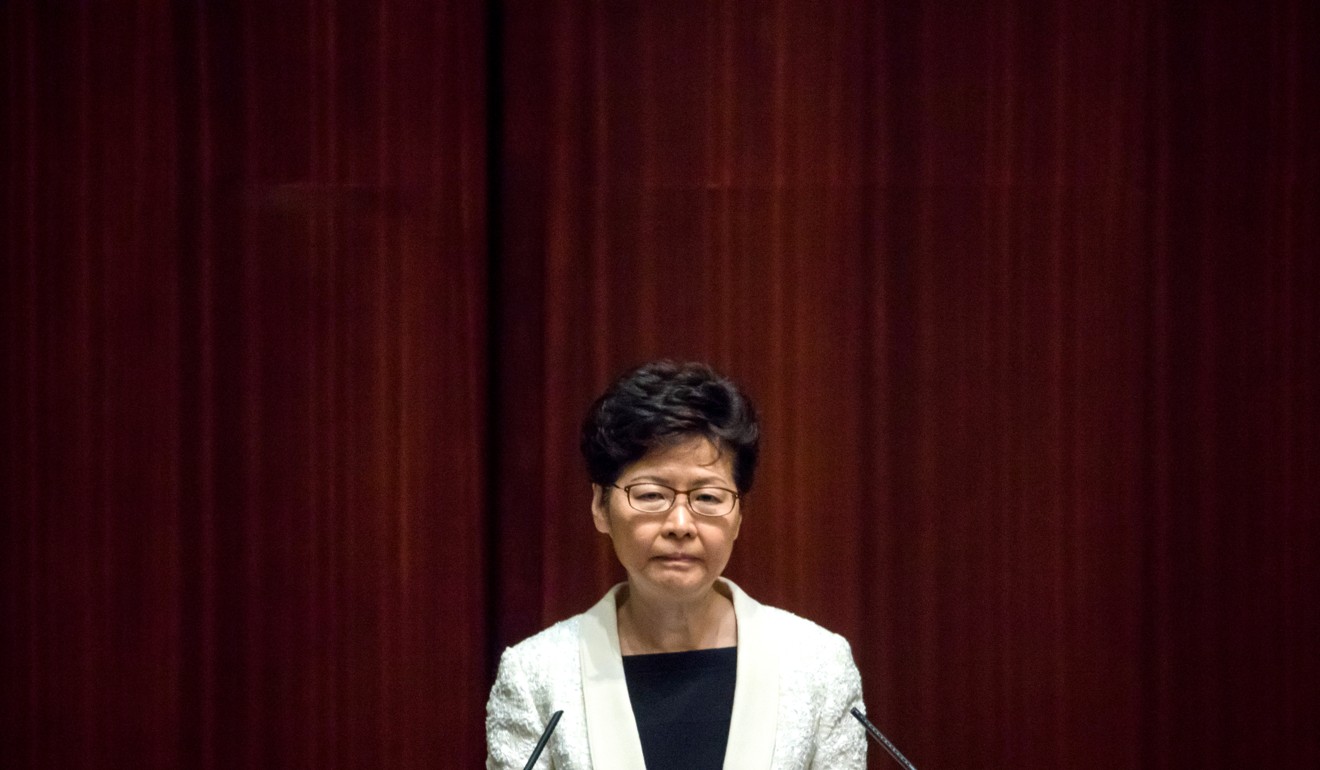 The university's Hong Kong Current Affairs Discussion Group last week wrote to the head of the college, criticising Lam for invoking the colonial-era law to ban the use of face masks in all public gatherings, and refusing to make concessions to ease the social unrest.
The group urged Cambridge to "stand on their side" and support the cause of freedom and democracy.
This article appeared in the South China Morning Post print edition as: British university strips Junius Hoof honorary degree