LIVE
As it happened: thousands gather for rally in Admiralty to mourn death of Hong Kong student
Chow Tsz-lok, an undergraduate at the Hong Kong University of Science and Technology, reportedly fell from a car park in Tseung Kwan O in the early hours of Monday near police operations, later dying from brain injuries
Police have been blamed for his death, with exact details behind the incident still unclear
Topic |  
Hong Kong protests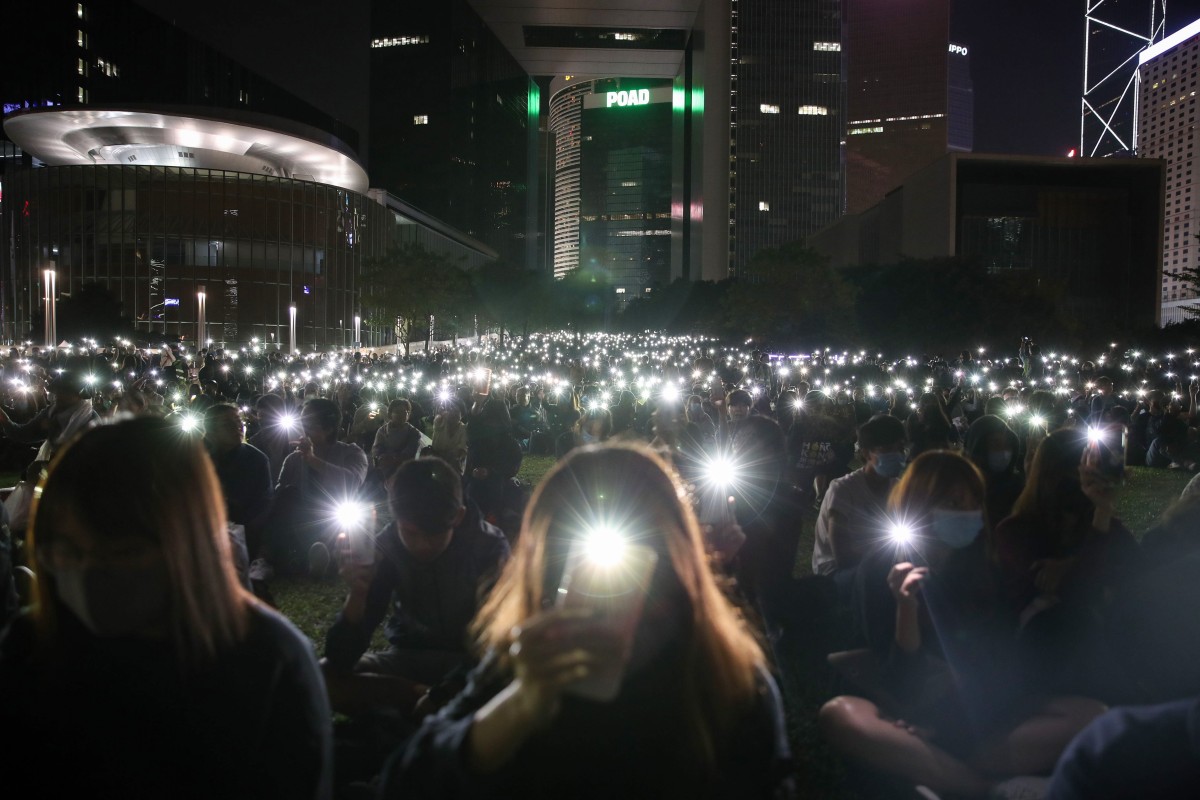 Photo: Winson Wong
INTRODUCTION
Thousands gathered to join a rally in Admiralty on Saturday night to mourn the death of a 22-year-old university student after a car park fall near police operations. 
Called "Heaven bless the Martyrs", the prayer and memorial service, organised by activist Ventus Lau Wing-hong with the involvement of the Good Neighbour North District Church, was approved by police. 
Chow Tsz-lok from the Hong Kong University of Science and Technology died in hospital after suffering from severe brain injury. He was reported to have fallen from the third to the second floor of a car park in Tseung Kwan O in the early hours of Monday. The exact circumstances of his fall remain unclear, but many are blaming police, who were at the time conducting clearance operations nearby against protesters trying to disrupt an officer's wedding. The force has said no officers entered the car park in that period. 
News of Chow's death on Friday sparked grief and anger across Hong Kong, leading to HKUST facilities being vandalised, protests in various districts and the closure of MTR stations. 
Our live blog below captured Saturday evening's events as they unfolded. Reporting by Sum Lok-kei, Kanis Leung, Danny Lee, Christy Leung, Victor Ting and Linda Lew.