LIVE
live |

As it happened: 16 hours of violence in Hong Kong continue with Mong Kok unrest, while Carrie Lam says 'wishful thinking' to believe government will yield to political demands
Chief Executive addresses the press after citywide chaos and transport disruptions
Earlier, police shoot protester leaving him in intensive care, while separately, a man is set on fire during a dispute
Topic |  
Hong Kong protests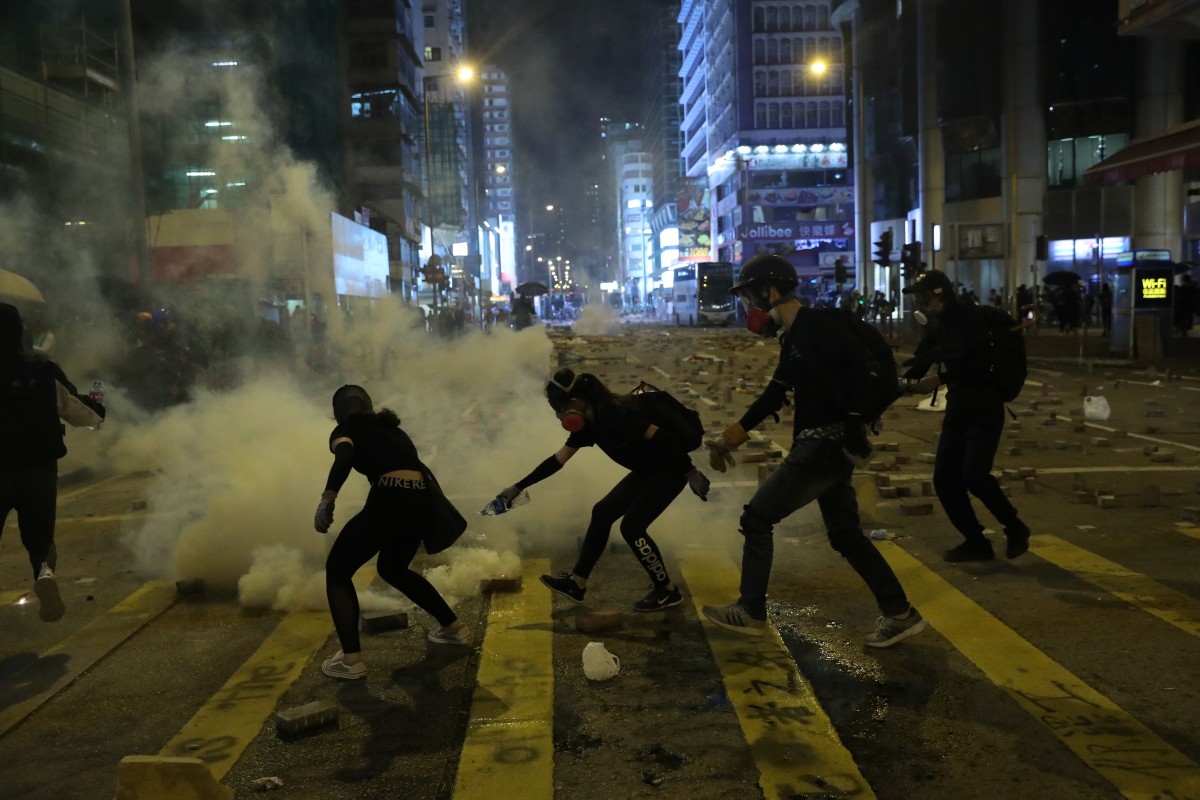 Photo: Sam Tsang
INTRODUCTION
Hong Kong leader Carrie Lam Cheng Yuet-ngor has addressed the press after a day of violence in which at least one protester has been shot with a live round, while another man was set on fire during a dispute, as clashes continue across the city. 
She condemns the actions of protesters, warning them that it is "wishful thinking" to expect that the government will yield to their political demands if faced with violence.
Commuters are facing transport chaos and disruption. Major thoroughfares across several districts have been blocked and MTR services suspended after objects were thrown onto the tracks of the East Rail line, a fire was set on a train at Kwai Fong and protesters vandalised several other stations.
The unrest follows the death last Friday of Hong Kong University of Science and Technology student Chow Tsz-lok, days after he fell in a car park near a police dispersal operation in Tseung Kwan O, where tear gas had been fired.
Reporting by Kimmy Chung, Chan Ho-him, Karen Zhang, Kathleen Magramo, Victor Ting, Joanne Ma, Nicola Chan, Sum Lok-kei and Phila Siu