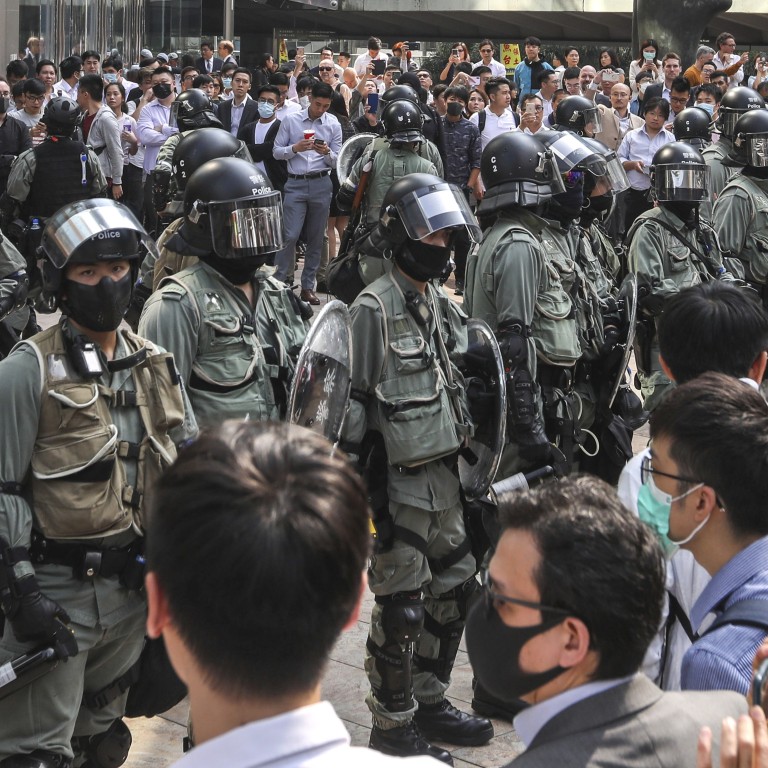 Hong Kong's Education Bureau slammed for delay in suspending classes amid chaos in the city
Kindergartens, primary and secondary schools will be closed on Thursday, it says
Some universities have also cancelled all on-campus lessons
Hong Kong's education officials came under fire on Wednesday for suspending classes only after three straight days of travel mayhem.
The Education Bureau announced the closure of kindergartens, primary and secondary schools on Thursday, citing safety concerns a day after the city's leader
Carrie Lam Cheng Yuet-ngor
refused to make the move to avoid falling into the "protesters' trap".
Most of the city's universities and other higher educational institutions also announced there would be no classes on Thursday, with at least 10 suspending them for the rest of the week.
Principals and teachers slammed the government for making a wrong judgment previously and school management staff said the closure should be extended until the end of the week.
An Education Bureau spokesman on Wednesday insisted it had always prioritised the safety and benefits of students and all campuses would remain open for parents in need during the suspension.
"Violent protesters have widely damaged society. Other than causing dangerous road conditions, some nanny vans have also been maliciously damaged," he said.
Students should stay home and stop joining illegal activities, the bureau added.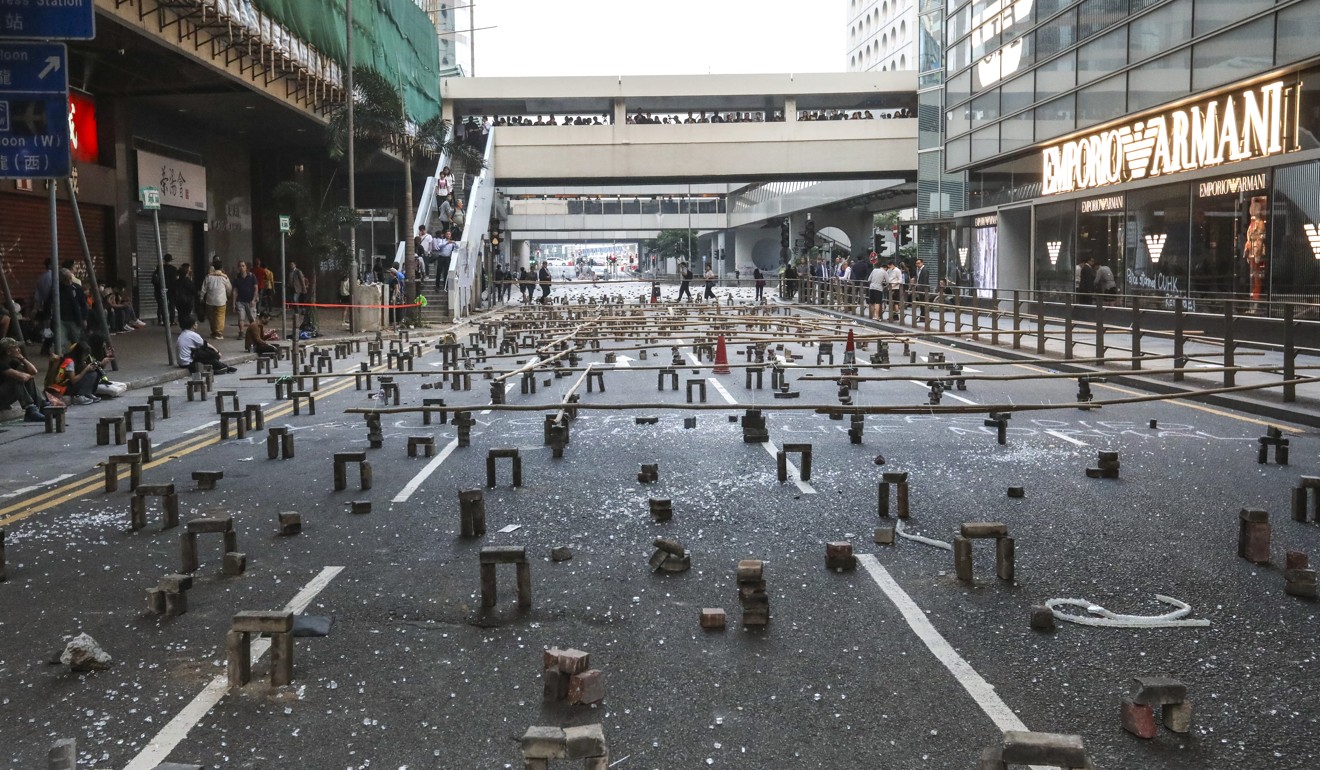 The protests, triggered by a now-withdrawn
extradition bill
, have entered their sixth month. Mostly kept to weekend actions, demonstrators have been out since Monday aiming to grind the city to a halt.
Around 60 schools already announced they would close their doors on Tuesday, according to the government.
Teddy Tang Chun-keung, chairman of the Hong Kong Association of the Heads of Secondary Schools, noted that more than 100 institutions had suspended classes on Wednesday, with others ending them earlier.
"The education sector has been exhausted physically and mentally to an extreme point. It can no longer withstand that, including teachers and principals," he said.
The association said lessons should be cancelled on Friday as well, while some schools had already made that decision on their own.
It said the bureau was responsible for safeguarding the safety of teachers and pupils, and the government should be the one to make the call on class suspension instead of the schools.
"If [the government] did not make a wrong judgment, we do not need to call a press conference today," said the group's former chief Lee Suet-ying.
Lee added the group had received complaints from members that their students in uniforms who were not wearing masks were stopped and searched by police on Wednesday morning. "It is also a potential danger to students," she said.
The Hong Kong Professional Teachers' Union also hit out at the bureau for making a late decision, saying it should apologise to the education sector.
"The bureau has been very unprofessional and irresponsible, neglecting the safety of students and overriding education with politics," it said in a statement.
The union said in a survey conducted on Wednesday morning, 96.7 per cent of 1,379 frontline education workers polled were very dissatisfied with the bureau's performance.
Carmen Tse, a 22-year-old kindergarten teacher, who had waited for a minibus for at least 1½ hours amid the morning's travel chaos, was one of those left frustrated.
  "Hong Kong is in such a state … as well as the situation in Chinese University on Tuesday night, I think it is really crazy for people to still go to work now," she said.
Tse was referring to the intense clashes between students and police at the Sha Tin campus, where officers fired tear gas rounds even while the university's vice-chancellor Rocky Tuan Sung-chi was at the scene. In response, students threw petrol bombs.
The prestigious university decided to call off its first term early on Wednesday for safety reasons.
The Hong Kong University of Science and Technology (HKUST) and Baptist University (BU) had cancelled all on-campus lessons. Online learning would be provided at HKUST, while BU may adopt a similar approach for some classes.
HKUST, along with nine others universities or tertiary education institutions, will suspend classes for the rest of the week.
This article appeared in the South China Morning Post print edition as: Education chiefs slammed for delay in halting classes