LIVE
As it happened: Live round fired near army barracks in Hong Kong as police warn of mass arrests of anti-government radicals
Tensions return to city after peaceful Saturday with Hung Hom stand-off as students hurl petrol bombs and police fire tear gas
University is last stronghold for student protesters who have over the past few days occupied campuses
Topic |  
Hong Kong protests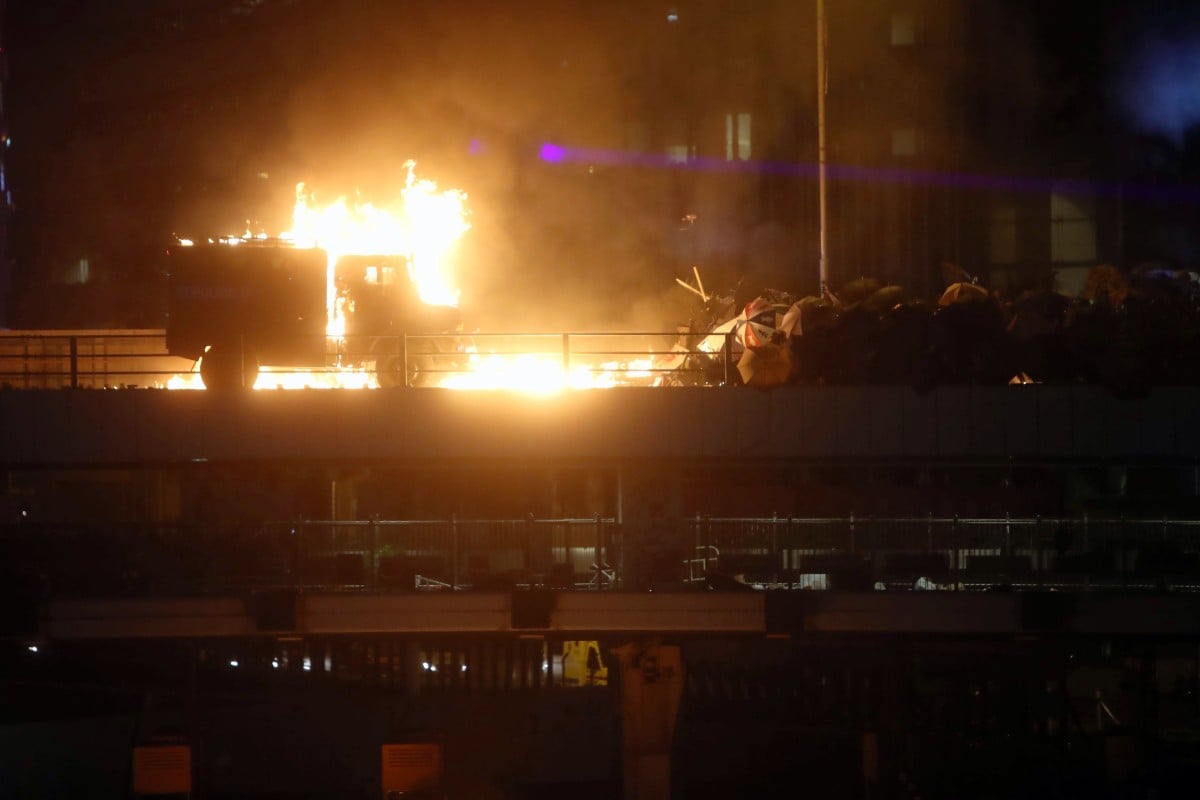 Flames on an armoured vehicle in Hung Hom. Photo: Winson Wong
INTRODUCTION
The campus clash in Hung Hom between student protesters and police has raged on for hours as the battleground shifts to the blocked Cross-Harbour Tunnel, with an officer earlier shot with an arrow, and water cannons deployed amid escalating violence. 
On Sunday morning, rounds of tear gas were fired as dozens of protesters from Polytechnic University threw bricks at people trying to clear roadblocks in the area. PolyU is the last campus stronghold of protesters following a week of escalating violence as demonstrators occupied universities. The Cross-Harbour Tunnel next to the school has also been closed for days with toll booths torched and debris strewn all over vehicle lanes. 
The Education Bureau has announced that classes at all schools in Hong Kong will continue to be suspended on Monday out of safety concerns. Protesters have vowed to make weekday chaos the "new normal", and the bureau has opted to keep kindergartens, primary schools, secondary and special schools closed for at least one more day.
Follow our live blog below for the latest updates. Reporting by Phila Siu, Albert Han, Jeffie Lam, Danny Lee, Lilian Cheng, Sum Lok-kei and Danny Mok