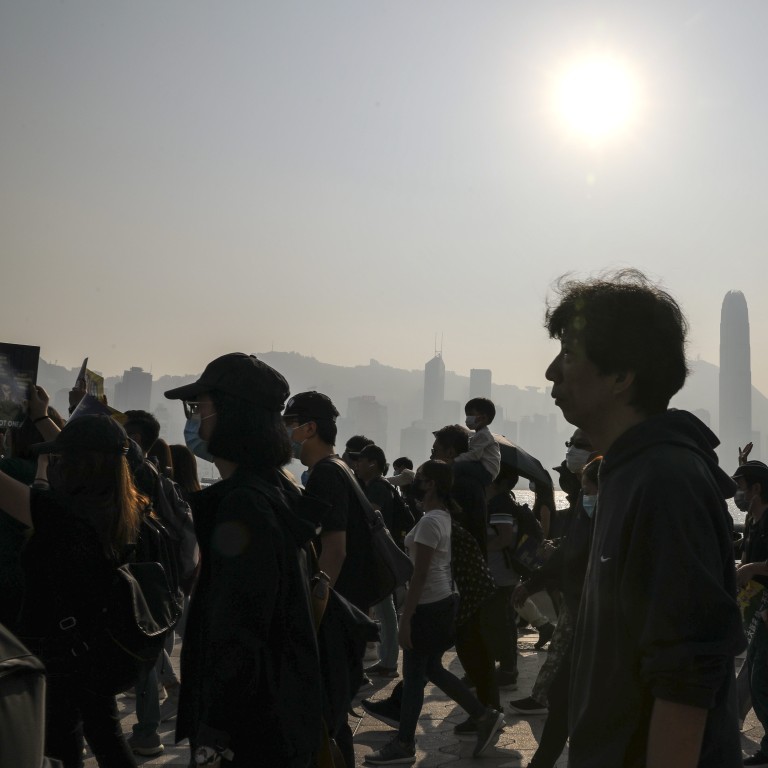 Hong Kong protests: opposition lawmakers Eddie Chu and Au Nok-hin launch bid to reform 'draconian and out of date' Public Order Ordinance
The duo argue the law has curbed Hongkongers' freedom of assembly and allowed police to make mass arrests of anti-government protesters
Bill proposes reducing maximum penalty for rioting from 10 years in prison to three and bringing down the five years for unlawful assembly to six months
Two pro-democracy lawmakers on Monday unveiled a bid to reform the public order ordinance through a private member's bill, saying the current "colonial, draconian and out of date" law had curbed Hongkongers' freedom of assembly and allowed police to arrest protesters in mass scale.
Council Front lawmakers Eddie Chu Hoi-dick and Au Nok-hin proposed reducing the maximum penalty for rioting from its current maximum of 10 years in prison to three years and bringing down the five years for unlawful assembly to six months.
The introduction of the bill, which obtained the green light from the Department of Justice, came after almost 6,000 people have been arrested in almost six months of anti-government protests, sparked by the now-withdrawn extradition bill.
"Society would probably not have had strong feelings had this bill been introduced last year," Chu said on Monday.
"But now they realise the Public Order Ordinance has violated human rights and been abused. It is a good opportunity to solve the problem. Passing this bill could ease the confrontation in society."
Under the ordinance, an assembly – involving a minimum of three people – where a "breach of the peace" is committed becomes a riot and those assembled would be regarded as being "riotously assembled".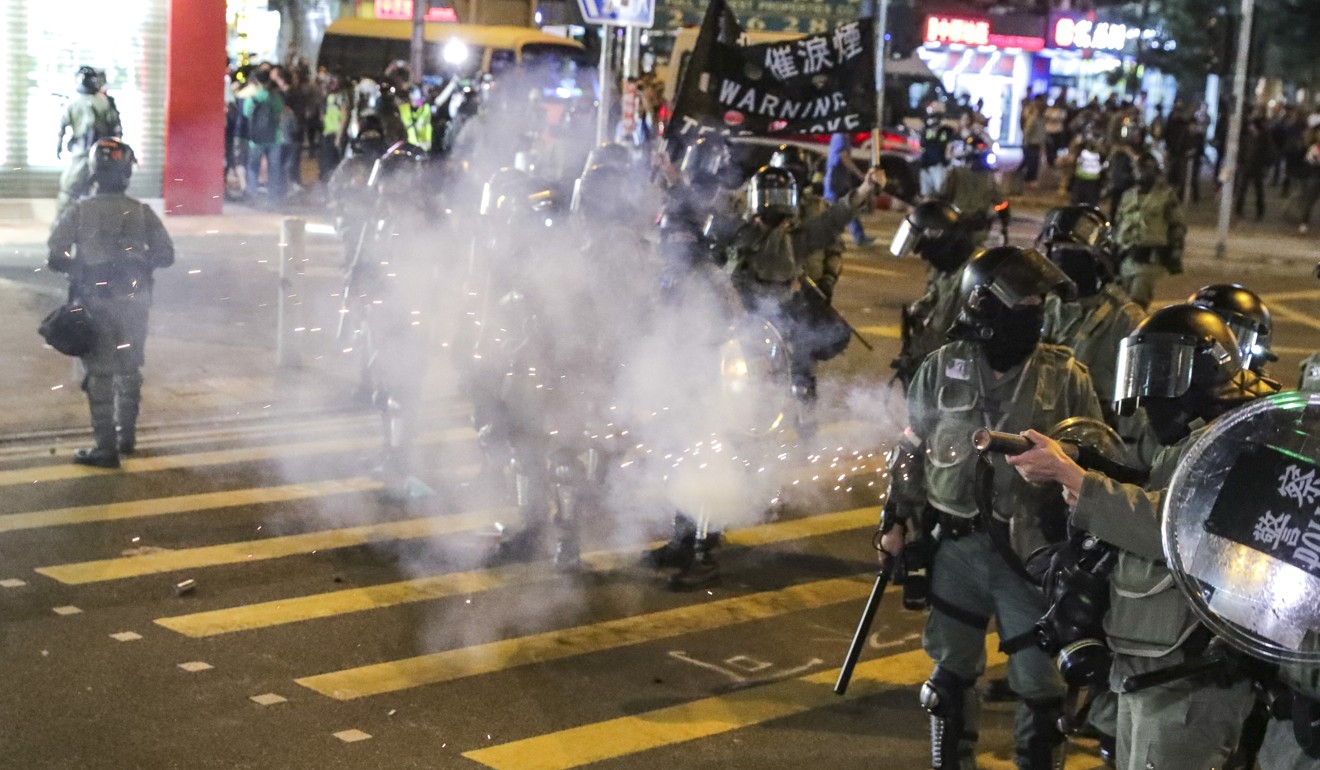 The duo proposed that there would have to be at least a dozen people who use or threaten unlawful violence "for a common purpose" for the assembly to be classified as a riot and the offence of rioting would only be tried by a jury in the Court of First Instance.
A person would only be found guilty of rioting if he or she intended to use violence or was aware the conduct might be violent, according to the proposal.
Civic Party veteran Margaret Ng Ngoi-yee, a barrister by trade who also attended the press conference, said under the existing law, anyone who took part in an assembly would be "indiscriminately" regarded as taking part in a riot if there was a breach of the peace.
"Many people are aggrieved as they question why they have been charged for rioting when they have not done anything," she said.
Ng, an ex-lawmaker representing the legal sector, said the colonial ordinance was seriously out of date as it had not been reviewed since it was first enacted in 1967, while Britain had already carried out a reform, which resulted in a major change, more than 30 years ago.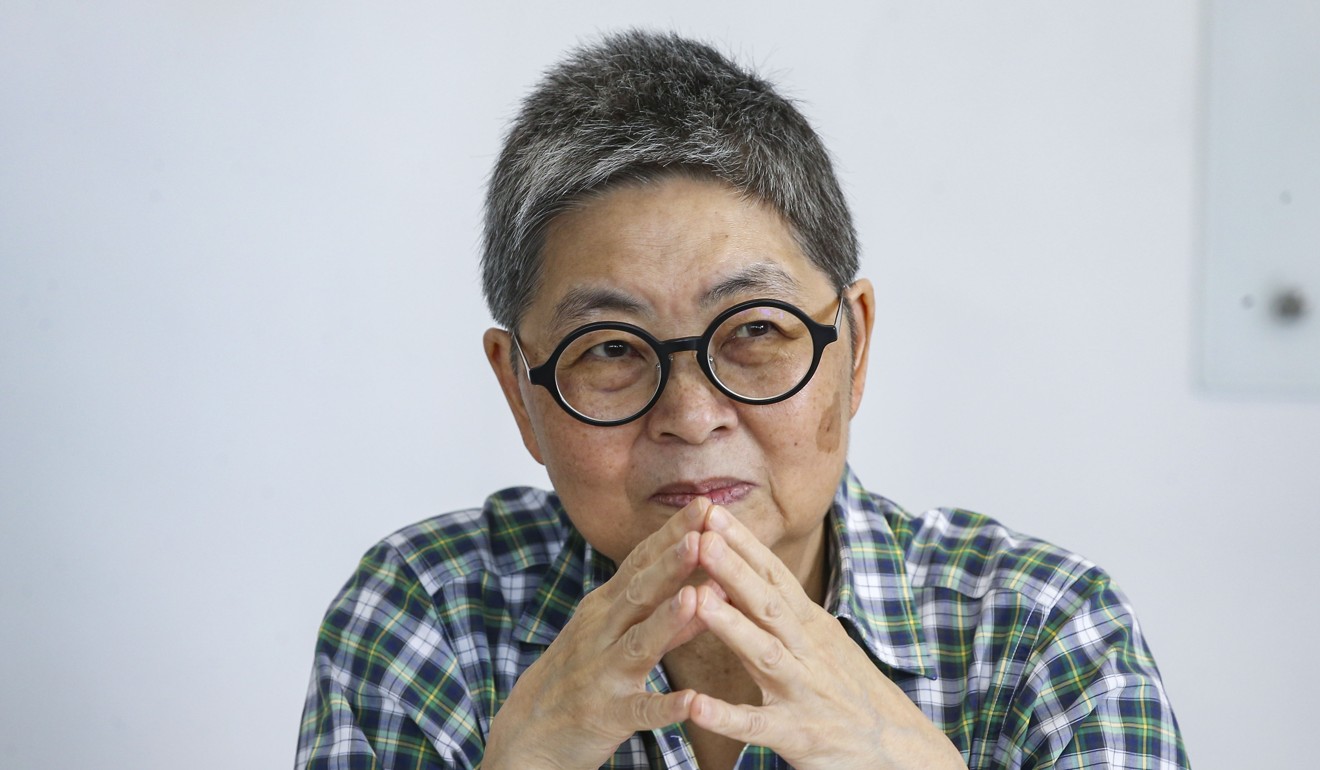 She also added Hongkongers were entitled to freedom of assembly under the Basic Law, the city's mini-constitution, and they should not lose their rights because someone else had committed certain unlawful acts.
But the two pro-democracy lawmakers, who submitted their proposal to the legislature on Monday, face an uphill battle.
Under the Basic Law, the written consent of the chief executive is required to introduce a bill in the Legislative Council which "relates to public expenditure or political structure or the operation of the government".
A private member's bill has to be passed by both Legco's geographical and functional constituencies, with the latter dominated by the pro-establishment bloc.
Pro-government camp lawmaker Paul Tse Wai-chun, a lawyer and a member of Legco's security panel, said he understood why some might want to raise the number of people required to constitute a riot.
"But we need to research the situations overseas and see what is a reasonable number," Tse said, adding that he agreed the maximum jail term for rioting could be reviewed. He said the government might want to use lighter charges against those willing to plead guilty.
He said this would allow Hong Kong courts to process the large number of cases concerning the ongoing protests more swiftly.
Lawmaker Gary Chan Hak-kan, of the Democratic Alliance for the Betterment and Progress for Hong Kong who chairs the security panel, had not responded to inquiries.
Additional reporting by Sum Lok-kei