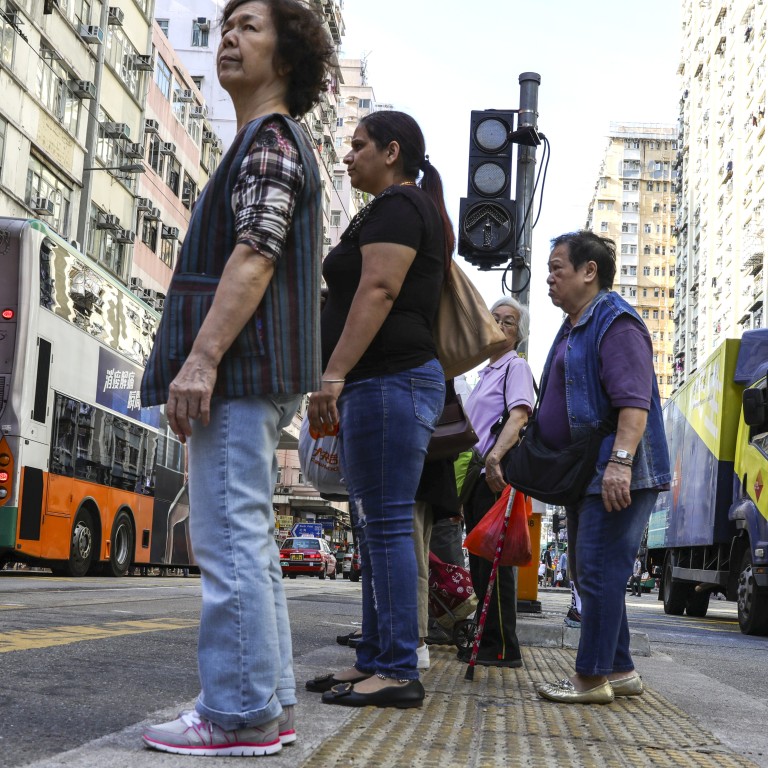 Hong Kong's homeless, disabled and elderly – and the NGOs that help them – hit hard by protest crisis
Survey released last week found that 80 per cent of the 103 local charities interviewed had recorded a loss since June
Social workers say protest damage makes life more difficult and dangerous for Hong Kong's disadvantaged
Every night for some time, 69-year-old Uncle Heng received a boiled egg and a banana for dinner from a local charity before he slept rough on the streets of Mong Kok.
But for the last two weeks in November, his customary meal was not available because of the anti-government protests and traffic disruptions across Hong Kong.
Jeff Rotmeyer, the chief executive of ImpactHK, an NGO that delivers food and necessities to Hong Kong's homeless people, knows Heng well.
"He's alone all the time and suffers from depression, but he is actually a really sweet and kind man," Rotmeyer said.
Rotmeyer and his team of 12 to 20 volunteers usually visit two or three locations across the city every night, giving out 1,500 meals each week.
As the protest crisis intensified, however, the team was forced to cancel 10 per cent of their trips for two weeks as police fought pitched battles with radical protesters at local universities, including Polytechnic and Chinese University.
"Our volunteers were either too afraid or physically unable to come due to traffic disruptions," Rotmeyer said. "But we actually saw a 25 per cent increase with people coming to our centre for food, so we had to increase our service to cope with the change."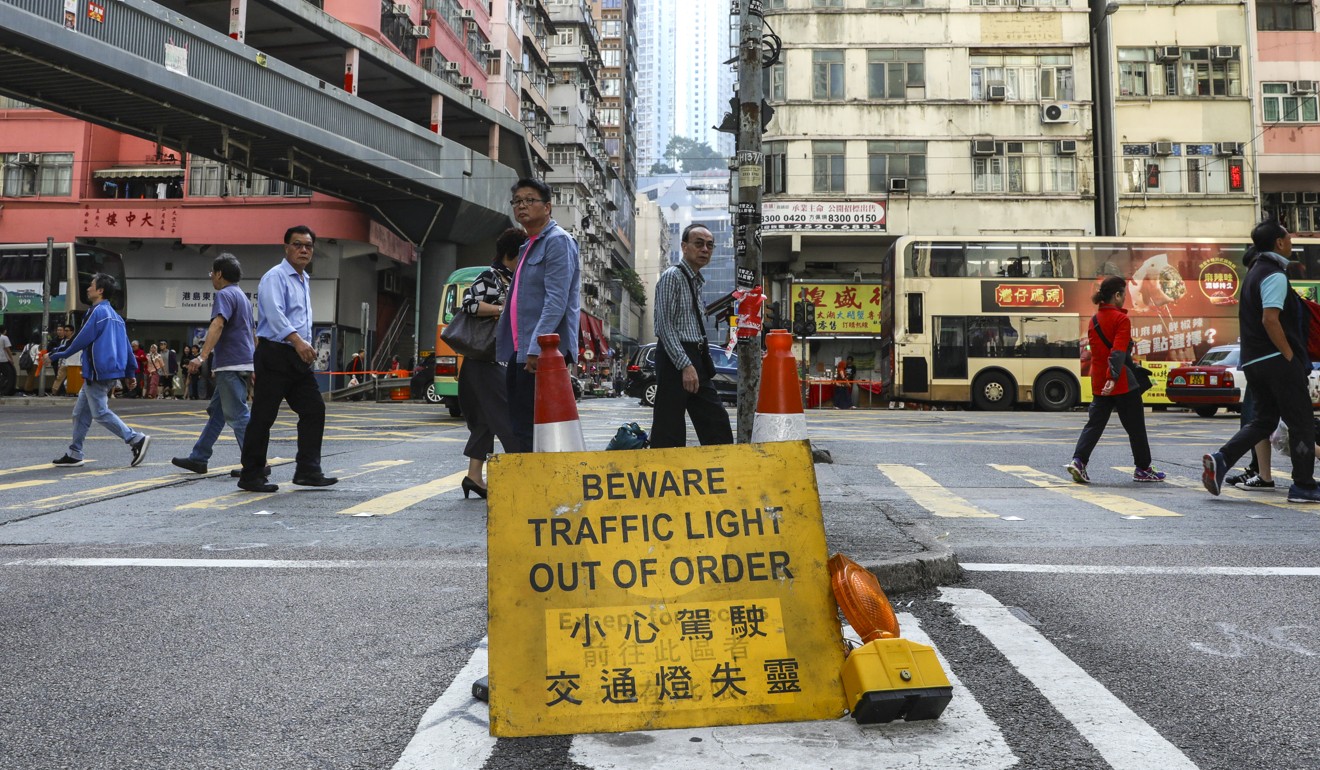 Last week, Rotmeyer decided to move Heng into a subdivided flat in Tai Kok Tsui after he became ill and was affected by the tear gas fired during police operations.
"We seldom think about how hard life is for the homeless, they are a community that is always forgotten and left behind," Rotmeyer said. "Yes, the protests are affecting everyone in Hong Kong, but they are always suffering more."
Since June, Hong Kong has been gripped by anti-government protests that stemmed from opposition to a now-withdrawn extradition bill. Radical protesters have often taken to vandalising street facilities and MTR stations.
The ongoing social turmoil has hit businesses and civil society, including marginalised groups such as the elderly, disabled and the underprivileged – not to mention the many NGOs serving theses groups.
Secretary for Security John Lee Ka-chiu said that from June until the end of October, 460 sets of traffic lights and 40 street lights were vandalised or tampered with, and 45.6km of walkway railings and about 2,900 square metres of paving blocks were removed.
Teresa Lee, a social worker with the Hong Kong Society for the Blind, said damaged pavements and bricks, missing metal railings and destroyed signs had made life more difficult and dangerous for Hong Kong's disabled population.
"Many elevators and other inclusive facilities on the road and at MTR stations were damaged, leaving people with disabilities isolated and sometimes alone in their homes," Lee said.
"Blind people might step into a hole left by a missing brick or not know when to take a turn because their walking sticks would not touch a metal railing now."
Lee said her organisation last month had to call off all training classes for 120 blind people. The classes taught them how to use a walking stick, open doors and perform other simple tasks in their homes. The instruction also helps them avoid getting caught up in the clashes between the police and protesters.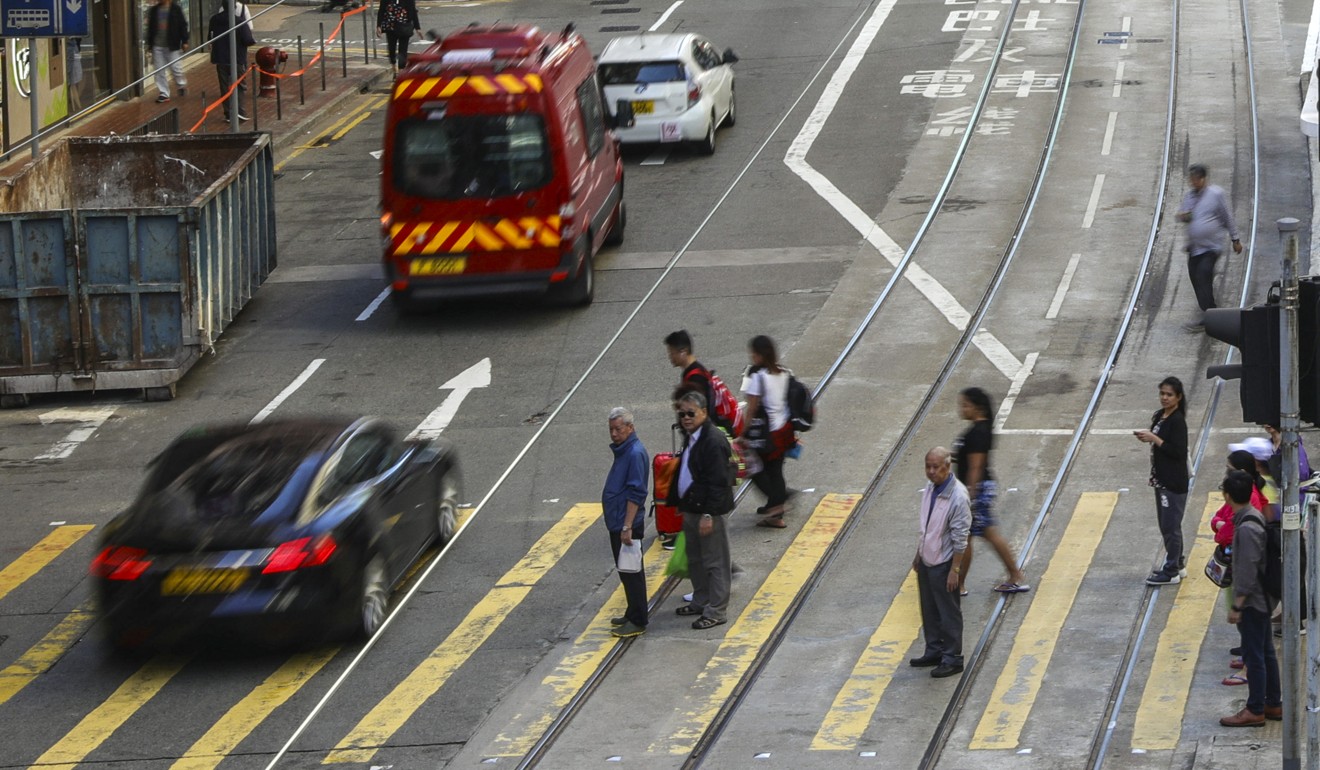 "All we could do was to make sure the disabled people living in our facilities were safe and well looked after and check up more on the needs of our service recipients living in their homes," Lee said.
A 75-year-old retiree surnamed Wong lives alone in the old neighbourhood of Sai Wan Ho. Visually impaired and suffering from constant back pain, she has struggled in the past month to get around the community to shop for groceries and go to the local community centre to read newspapers.
"With traffic lights broken and not repaired for weeks, I am literally putting my life on the line every time I cross a road and compete with cars driving at high speeds. Sometimes, it's hard to see cars coming when they take a 90-degree turn onto my road," she said.
"We have always been an afterthought in society even in normal times. We have no voice and no one cares if we can go about our business these days."
Money is another problem local NGOs face because of the protests. A survey released last week by the Hong Kong General Chamber of Social Enterprises found that 80 per cent of the 103 social enterprises interviewed had recorded a loss since June.
About 27 per cent of the enterprises said they would lay off some staff, while 21 per cent said they would cut working hours of their employees.
Chung Wai-shing, the chamber's secretary, said many social enterprises – ranging from coffee shops and restaurants to retail businesses – employed blind, deaf and other handicapped Hongkongers.
"Many enterprises are in MTR stations and universities that have become protest flashpoints," Chung said. "With stations frequently closing and universities finishing their school terms early, many are facing a difficult time with falling revenues and high overhead costs."
This article appeared in the South China Morning Post print edition as: Protests take toll on homeless, needy and charities