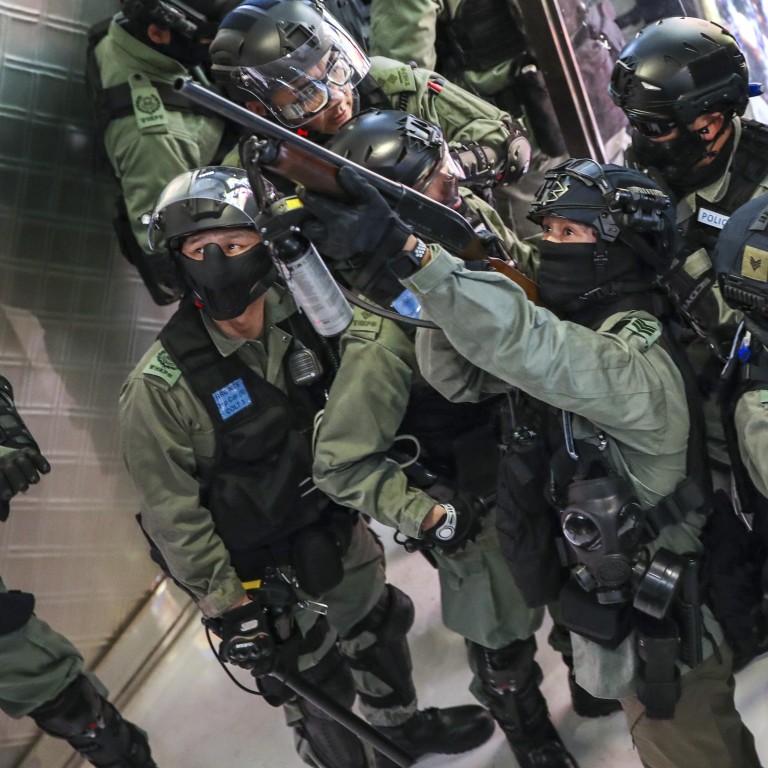 Police reputation in tatters across the political divide according to online survey of Hong Kong voters
Nearly three-quarters of voters across the political spectrum say trust in the force has been eroded by handling of ongoing protests
More than half say police actions have been harsh or excessive and nearly 52 per cent feel protests have negatively affected people's trust in the judiciary
The reputation of Hong Kong's police force has taken a severe beating across the political divide, with nearly three-quarters of the city's voters saying trust in officers had been eroded because of the ongoing anti-government protests, an online survey commissioned by the Post has found.
More than half of those polled said police actions had been harsh or excessive and nearly two-thirds supported setting up a commission of inquiry into the force's conduct, a core demand of the protest movement.
There was even greater agreement among voters on the city's prospects after the long-running protests: almost 80 per cent of voters across the political spectrum and age groups were overwhelmingly pessimistic about their future in Hong Kong.
About 54 per cent of respondents said they voted for the pro-democracy bloc, while the remaining 46 per cent said they backed pro-establishment or independent candidates.
But 65 per cent of respondents believed the election result would only trigger even tougher measures against future protests, while 54 per cent argued it would force the government to set up an independent probe to look into the police's handling of the demonstrations.
About 53 per cent of liberal voters said they went to the polls to fight for democracy, followed by 49 per cent who said they cast their ballots to protest against police conduct.
The online survey was conducted not from a universal sample but a panel composed of 150,000 people in Hong Kong from all walks of life. The reported findings were weighted by age and sex to reflect the demography of the 2019 registered voters.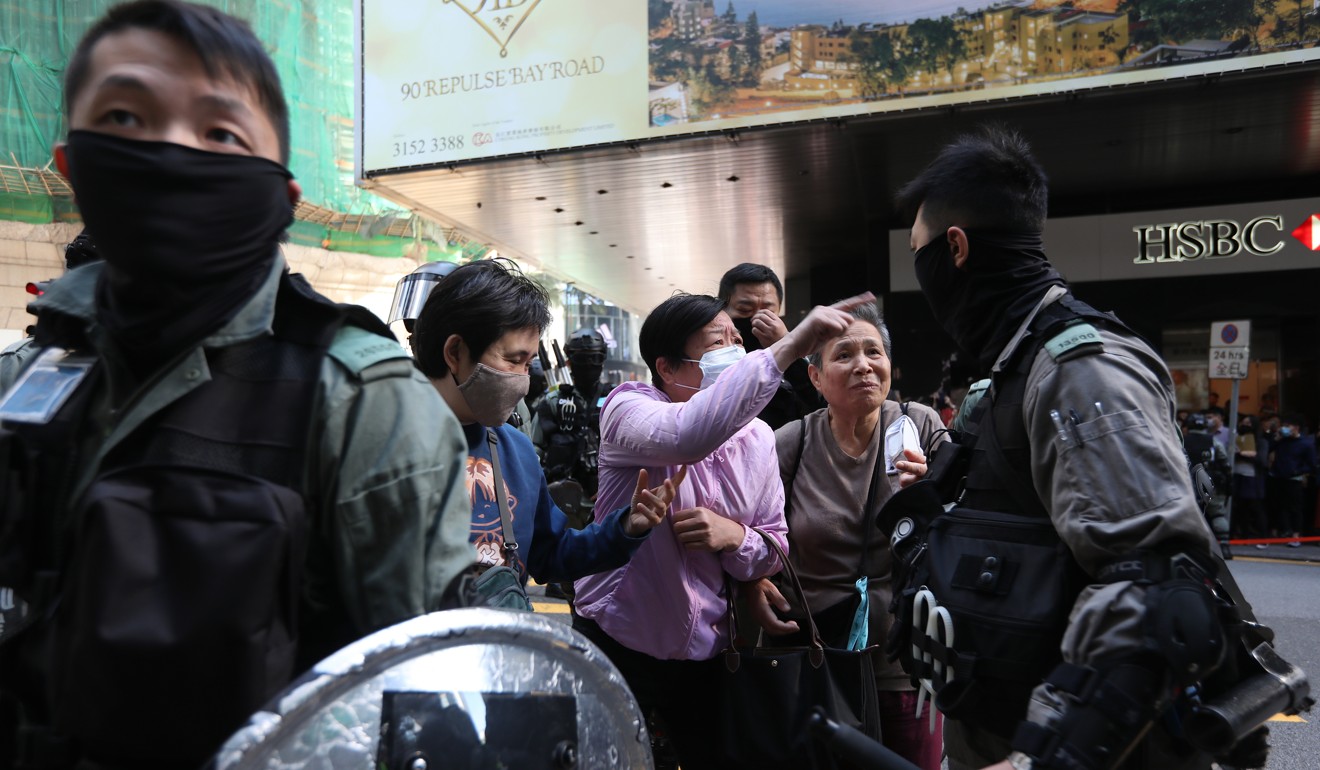 Hong Kong has been rocked by more than six months of
anti-government protests
, triggered by the government's now-withdrawn extradition bill.
About 73 per cent of respondents – including 65 per cent of the self-identified pro-establishment voters and 81 per cent pro-democracy voters – said the protests had eroded people's trust in the police force. For voters, this has emerged to be the biggest negative consequence of the protests, followed by damage to the city's economy, which 71 per cent agreed had been negatively affected.
Meanwhile, 52 per cent of respondents – 55 per cent of pro-establishment voters and 48 per cent of democracy supporters – said the protests had negatively affected people's trust in the judiciary.
Only 12 per cent of respondents said the protests had brought a positive impact on their estimation of the courts and judicial system, while 36 said there was no impact.
The perception of damage to the police's reputation was supported by the findings in which 53 per cent of respondents said officers' actions towards protesters were "too harsh or excessive". Only 23 per cent of them described it as adequate, while 24 per cent of them called them "too lenient or insufficient".
Around 26 per cent of respondents said they had no trust at all in police, including 10 per cent of pro-establishment voters and 45 per cent of pro-democracy voters. Only 7 per cent were prepared to give police officers their full trust.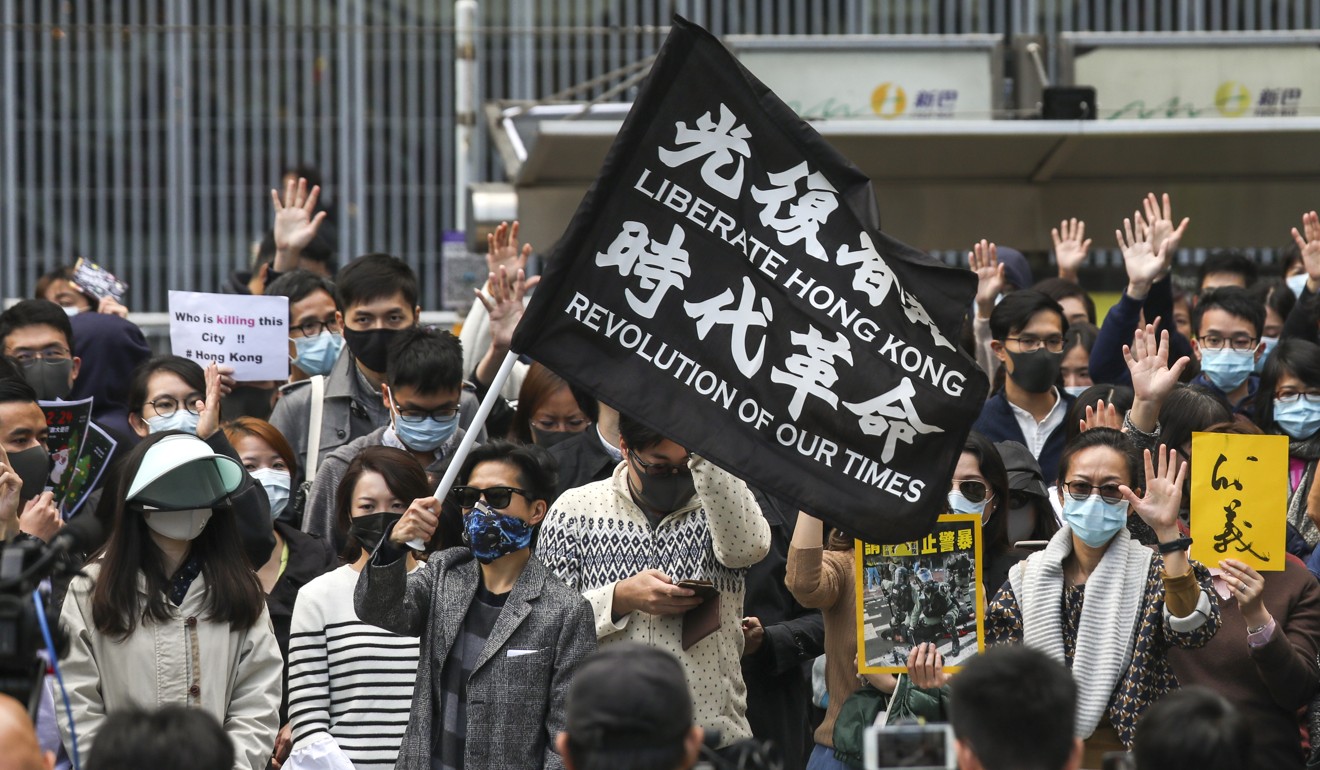 David Black, founder and managing director of Blackbox Research, said the most stunning result was the finding that a significant portion of Hongkongers did not trust the police force and even treated it as the enemy.
Citing the finding that nearly 30 per cent had no trust at all in the police, he said: "It is a figure we expect to see in authoritarian states."
Black suggested the government look into the issue if it wanted to resolve the political impasse.
Among the five demands of protesters, two appeared to have greater across-the-board support than the others: two-thirds of all polled voters supported an independent probe into police conduct during protests, followed by the 61 per cent who asked for universal suffrage.
There was, however, less agreement on the other two unanswered demands. More than 40 per cent called on the government to stop characterising the protests as "riots" and only 29 per cent said all arrested protesters should be released and have their charges dropped.
Hong Kong's embattled leader, Chief Executive Carrie Lam Cheng Yuet-ngor, in September responded to one of the five demands, which was to fully withdraw the hated bill, while dismissing the need to debate the other demands.
About 56 per cent of voters said they were only asking for greater autonomy for Hong Kong, and only 16 per cent of them said they supported the notion of breaking away from China.
Over time, pro-democracy voters also tended to be more tolerant towards more radical protest means but they clearly drew the line between vandalising private and public property. About 42 per cent supported vandalising shops and restaurants said to be linked to mainland China or against the protests, but only 32 per cent agreed with damaging railway and university facilities.
While the ongoing confrontation has widened the rift in Hong Kong, it appears to have hit conservative voters harder than liberals.
Almost 60 per cent of pro-establishment respondents said the protests had harmed social cohesion and the spirit and will of Hongkongers, but around half of their opponents actually said it had brought a positive impact.
Chinese University political scientist Ivan Choy Chi-keung lamented that Hong Kong was stuck in a stalemate caused by the intransigence of Beijing and the city government.
"Hongkongers' dissatisfaction with police has not dissipated following the district council elections," he said.
"The central and local governments have refused to order an independent probe and want to see if the movement loses its support as time goes by. But various studies have already proven that it has not happened. That's the root of the stalemate which has frustrated many people."
This article appeared in the South China Morning Post print edition as: Police reputation lies in tatters