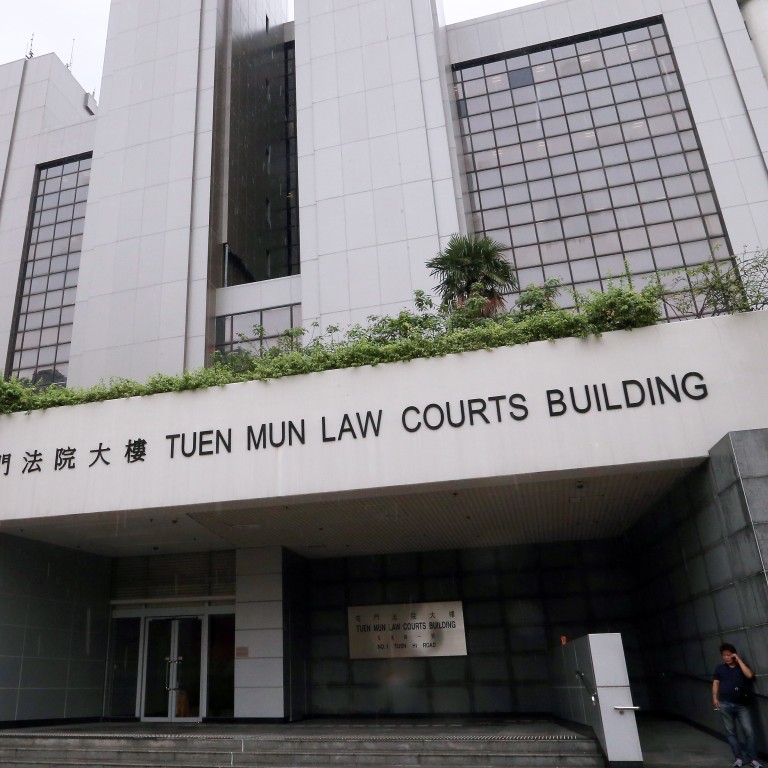 Hong Kong protests: student arrested for possessing explosive chemicals and smoke bombs on Christmas Eve denied bail
Eighteen-year-old had highly flammable nitrocellulose, smoke bombs, more than 30 types of chemical, and some protest gear
Two others denied bail were accused of attacking police at Harbour City mall in Tsim Sha Tsui on Christmas Eve
An 18-year-old student arrested for possessing explosive substances and smoke bombs on Christmas Eve was denied bail by a Hong Kong court on Thursday.
Kwong Wai-pong was among five people charged in different cases at Tuen Mun Magistrates' Court on Boxing Day, arrested for various offences related to
anti-government protests
.
In the last two days, protesters have taken to streets and shopping malls across Hong Kong to stage demonstrations. Riot police have used tear gas and pepper spray to disperse crowds.
Prosecutors said police stopped Kwong outside a Kwun Tong storage facility on December 24. Inside, they said, they found highly flammable nitrocellulose, along with 10 smoke bombs, more than 30 types of chemical and some protest gear.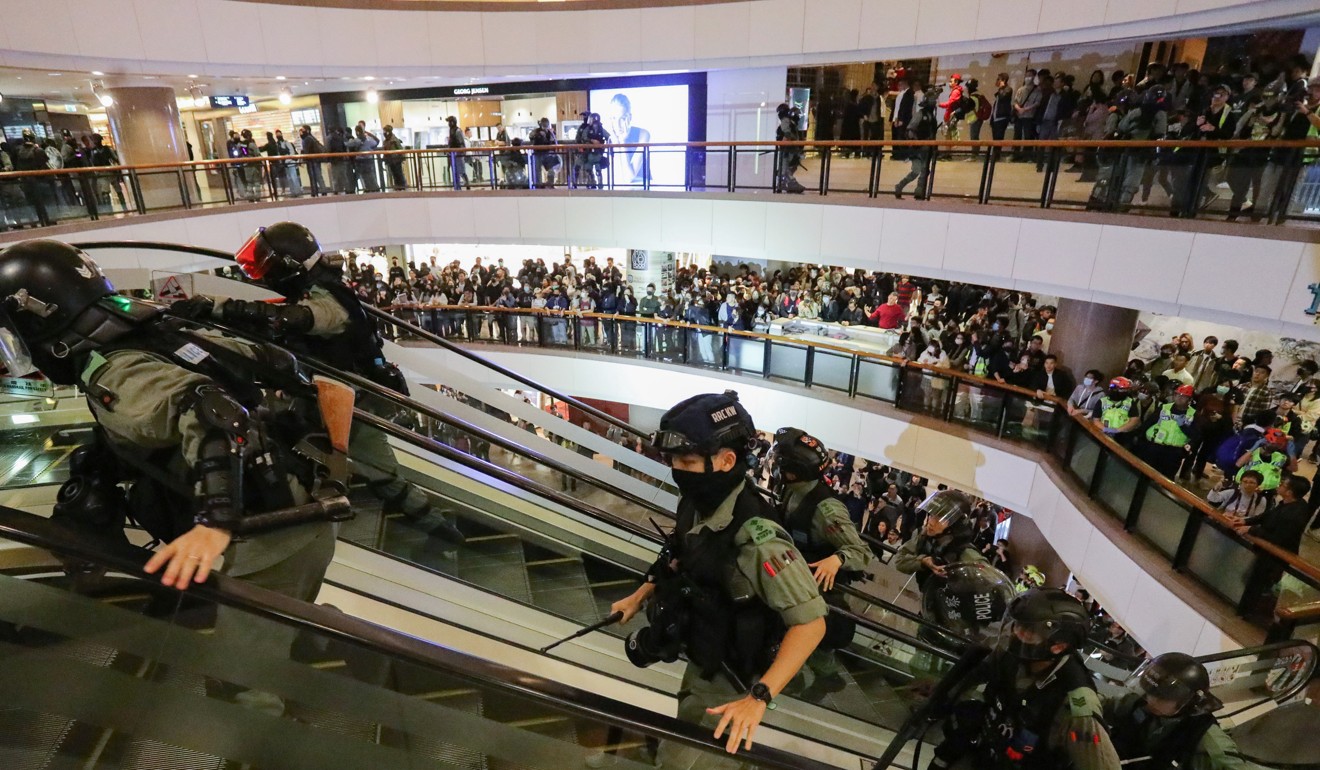 He was charged with one count of possessing an explosive substance and another of possessing an offensive weapon fit for unlawful purposes.
Acting principal magistrate Don So Man-lung refused to grant bail to Kwong, who was yet to enter a plea.
Defending Kwong, barrister Douglas Kwok King-hing said his client had planned to use the chemicals to make household detergent and practise magic tricks.
So remanded Kwong in custody and adjourned the case for forensic examinations until April 9, when the defendant will attend Kwun Tong Magistrates' Court.
At the same court, four others faced charges of assaulting or resisting officers at protests on or around Christmas Eve.
Decorator Suen Ka-wai, 26, property agent Ho Hiu-ming, 25, and student Lo Chun-sing, 20, were accused of attacking police at Harbour City mall in Tsim Sha Tsui.
The trio faced separately one count of assaulting officers, while Lo, who remained in hospital on Thursday, was charged with one further count of resisting an officer.
Construction worker Wong Ming-hung, 48, was charged with assaulting an officer in the same mall in the early hours of Christmas Day.
On Thursday, So remanded Suen and Ho in jail custody, but released Wong. He adjourned their cases to January 24, to be heard at Kowloon City Magistrates' Court.
He ordered Lo to be brought before Kowloon City Magistrates' Court as soon as he was discharged, on or before December 30.
Hong Kong has since early June been rocked by anti-government protests, sparked by opposition to an extradition bill which the government has since withdrawn. Clashes have frequently broken out between protesters and police, who have used tear gas, rubber bullets and water cannon in the face of hurled bricks and petrol bombs, among other projectiles.
This article appeared in the South China Morning Post print edition as: Bail denied to student held over explosives