LIVE
As it happened: At least 400 arrested in Hong Kong as massive New Year's Day march gets cut short amid protest violence
Vandalism of banks and shops breaks out on sidelines, while march organisers claim a turnout of more than 1 million. Police say about 60,000 attended
Protesters continue to press government on demands as civil unrest rolls into seventh month
Topic |  
Hong Kong protests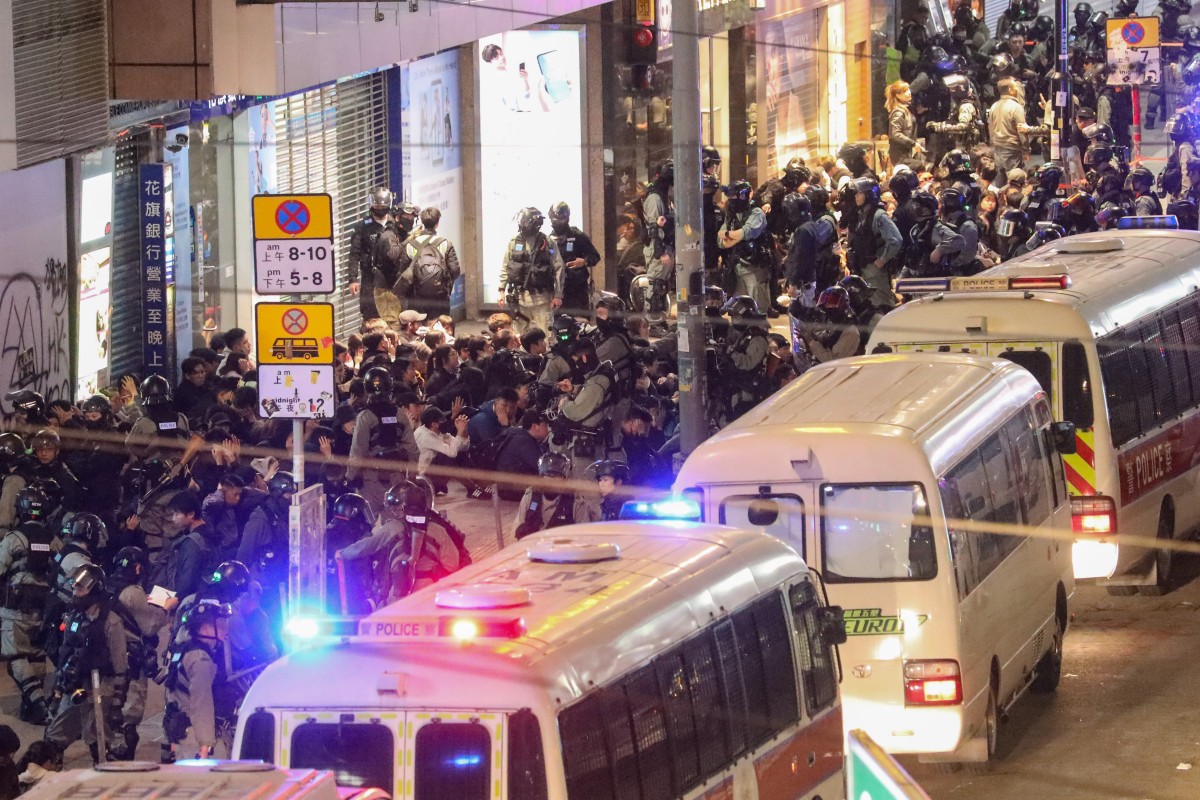 Photo: Dickson Lee
INTRODUCTION
A massive, New Year's Day solidarity march against the Hong Kong government had to be called off three hours after it began as violence broke out on the sidelines, with a police source saying at least 400 people were arrested. 
Organisers said the turnout was higher than the estimated 1.03 million who took to the streets on June 9 last year for the first major protest against the government's now-withdrawn extradition bill. 
Radicals on Wednesday blocked roads, threw petrol bombs, vandalised shops, trashed HSBC branches in Wan Chai, Causeway Bay and Central, and also targeted the High Court, while police fired tear gas and deployed water cannons. Officers detained many suspects in Causeway Bay.
Earlier in the day, huge crowds flooded Victoria Park for the march from Causeway Bay to Chater Road in Central to press their demands for an independent inquiry into police action, amnesty for those arrested and universal suffrage amid an anti-government movement now into its seventh month.
The mass rally, organised by the Civil Human Rights Front, followed violent New Year's Eve protests overnight in Mong Kok and arson attacks on light rail facilities. 
   
Follow our live blog below for the latest updates. Reporting by Natalie Wong, Simone McCarthy, Elizabeth Cheung, Zoe Low, Chris Lau, Alvin Lum, Ng Kang-chung, Jeffie Lam and Lilian Cheng.