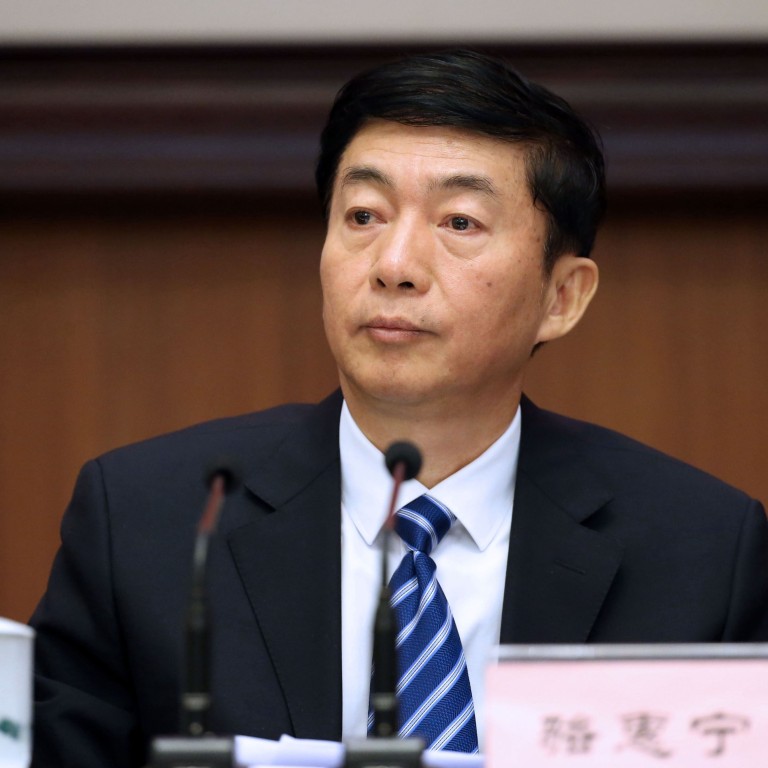 China replaces top official in Hong Kong in first major reshuffle since protests erupted
Luo is surprise choice as liaison office head with no known Hong Kong links, but observers say he has record in finding 'out-of-box solutions'
He takes over from Wang Zhimin, who some critics blame for failing to quell social unrest in city
China changed its top representative to Hong Kong in the first major leadership reshuffle since anti-government protests broke out in the city seven months ago, replacing Wang Zhimin with a surprising candidate.
Luo Huining, the former party leader of Shanxi province, has been named as the new director of the central government's liaison office in the city, Xinhua reported.
It is understood that Wang, who is blamed in some quarters for the unrest, will be given a dignified exit.
He will be recalled to Beijing and reassigned to another position unrelated to Hong Kong affairs, according to a source familiar with the discussion. Wang's new nomination will be announced later.
The source said the reshuffle should not be seen as a punishment for Wang but a change of strategy.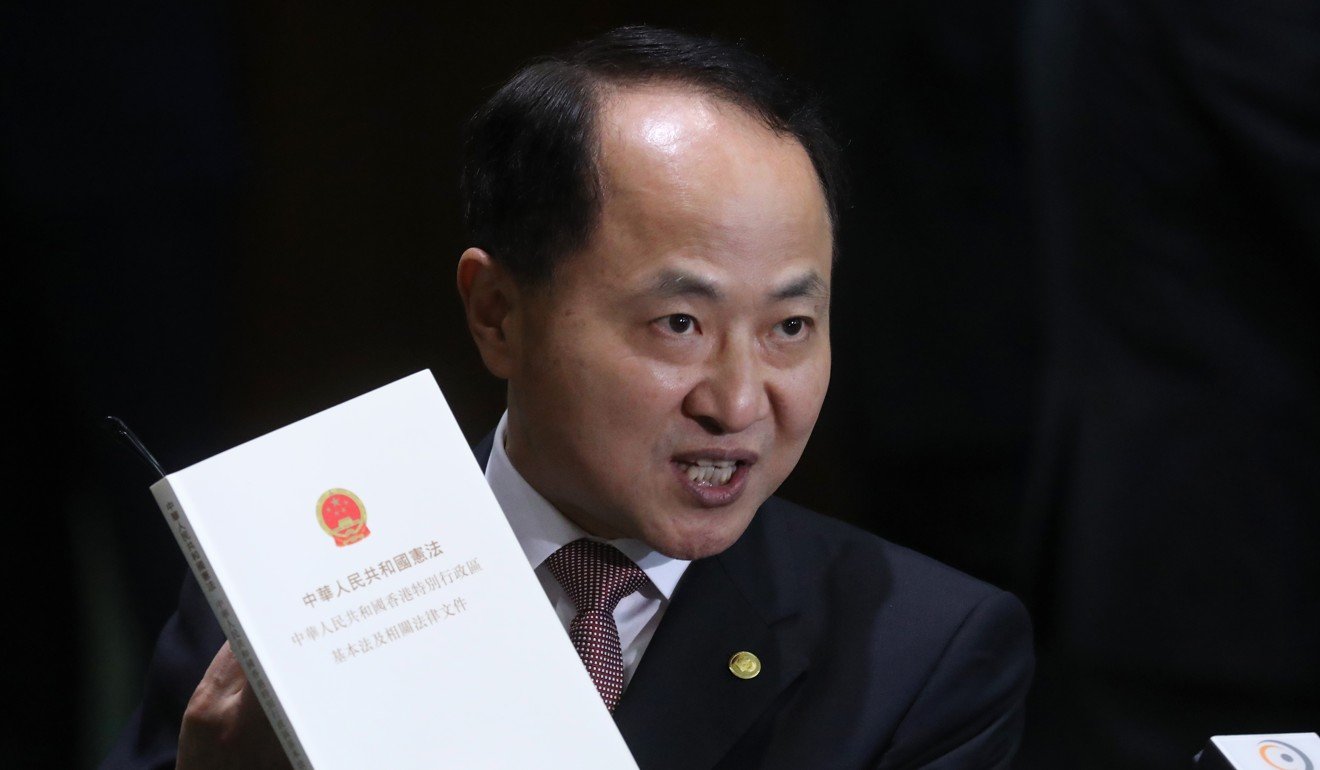 Luo's appointment came as a surprise. Having reached the retirement age of 65 in October, he was just named on December 28 as the deputy director of the financial and economic affairs committee of the national people's congress – a position usually reserved for retired officials.
Luo has never held any position directly related to Hong Kong before. Apart from one business trip to Hong Kong in 2018, he has no known connections here.
But the soft-speaking politician is known as a capable administrator. He served for more than a decade in China's far-flung western province Qinghai – one of the poorest regions populated by ethnic minorities.
Luo rose through the ranks from deputy governor to governor and eventually the party secretary position. In 2016, he was given a tough assignment as the party secretary of the resource-rich central province Shanxi that was rocked by corruption scandals.
There Luo excelled himself and impressed the top leadership by swiftly weeding out corruption and overhauling the government. He is among a selected few Chinese officials who could boast the experience of having managed two provinces, each with the population of a midsized European country.
He will be the first Hong Kong liaison director with such rich local experience. Most of his predecessors were specialist bureaucrats who worked in the central government before taking up the Hong Kong assignment.
Almost three hours after the Xinhua announcement, Chief Executive Carrie Lam Cheng Yuet-ngor issued a statement, extending a welcome to Luo and thanking Wang for providing staunch support to her government's efforts to "curb violence and uphold the rule of law" over the past seven months.
Luo was not a household name among the pro-Beijing camp in the city. A veteran deputy to the National People's Congress said he had no idea even of the gender and spelling of Luo's name when he heard the announcement on Saturday.
A source said that was his strength in dealing with the difficult stakeholders in Hong Kong.
"One key consideration is that Luo does not have connections with Hong Kong's business and other community, therefore his work will not be complicated by any relationship," the source said.
Li Xiaobing, an expert on Beijing's policies on Hong Kong at Nankai University in Tianjin, said the choice highlighted Beijing's will to break the deadlock in Hong Kong.
"The problem of choosing someone from the Hong Kong and Macau system is they will be constrained by the existing frameworks and relationships," he said. "His past experiences showed that he is capable of providing out-of-box solutions."
Luo, who held a PhD in Economics, is known for his efforts in curbing corruption and boosting economies in less-developed regions in Anhui, Qinghai and Shanxi.
A Shanxi official who had worked under Luo told the Post: "He seldom raises his voice. But he is very determined and demanding when he wants to get things done. No jokes."
Political commentator Johnny Lau Yui-siu believed the appointment also showed Beijing's approach to promote stronger economic cooperation between Hong Kong and mainland Chinese cities.
But he believed there would be no fundamental changes in the present strategies for handling protesters.
Luo's only known visit to Hong Kong was in December 2018, when he led a delegation from Shanxi to promote investment opportunities to the city's business sector.
In the meeting with Lam, Luo described Hong Kong as a "gold mine" and praised its unique role in facilitating China's economic reform and opening the country up. He pledged to raise economic cooperation between Hong Kong and Shanxi to a strategic level. He also met Wang Zhimin during that trip.
Wang was liaison office director since September 2017. His term of two years and three months made him the shortest-serving head of the office since the return of Hong Kong to the mainland.
Before taking the position in Hong Kong, he served as director of the liaison office in Macau for around a year.
Hong Kong has been in the grip of
protests
since June last year, sparked by the now-withdrawn
extradition bill
before morphing into a wider anti-government campaign that has been marked by mass rallies and often-violent clashes.
This article appeared in the South China Morning Post print edition as: Surprise choice as beijing's top man in HK