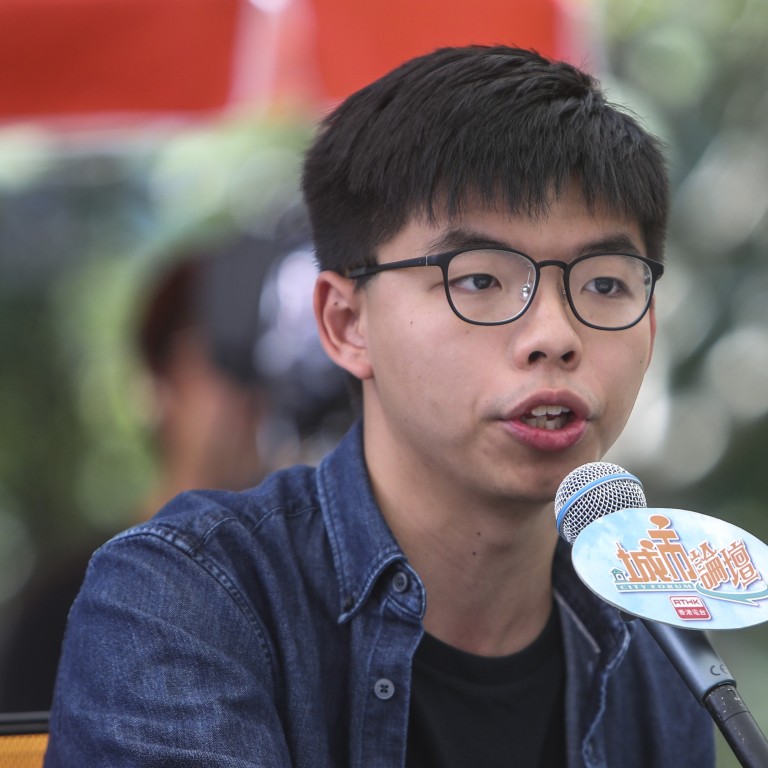 Hong Kong party Demosisto drops support for self-determination after Joshua Wong and Agnes Chow's election bans
Youth-led group changes mission statement to promoting 'democratic and progressive values' in Hong Kong
Party's manifesto earlier championed 'democratic self-determination', which triggered election ban for two of its members
A political party has removed support for Hong Kong self-determination from its manifesto after two of its members were barred from running in elections because of the pro-democracy group's constitutional stance.
Demosisto said it would change its policy to "promoting Hong Kong's democratic and progressive values" in a statement that stopped short of describing the decision as a political compromise.
The move, which was passed by its members on Wednesday and unveiled on Saturday, came after founding leader
Joshua Wong Chi-fung
became the only candidate to be disqualified from November's district council elections because of his political views.
While Wong had clarified he and his youth-led party did not back Hong Kong independence, the government argued advocating self-determination was contrary to the Basic Law, the city's mini-constitution.
His party colleague, Agnes Chow Ting, was earlier barred from contesting a Legislative Council by-election in 2018 on the grounds that Demosisto had called for self-determination for the city.
A Hong Kong court later overturned her election ban, ruling the returning officer who disqualified Chow had failed to offer the young activist an opportunity to respond at the first instance.
In a statement issued on Saturday, Demosisto did not mention the disqualifications when explaining the decision to amend its manifesto.
"The change was to better sum up the working direction and plans of Demosisto, which would focus on strengthening the civil society, uniting the pro-democracy force, promoting the progressive values and further consolidating Hong Kong's democratic movement," it stated.
Wong on Sunday did not link the move with the upcoming Legislative Council elections in September.
"No one will know who would be disqualified by the government in future polls," Wong, the secretary general of Demosisto said. "Our party has no plans for the next Legco elections yet."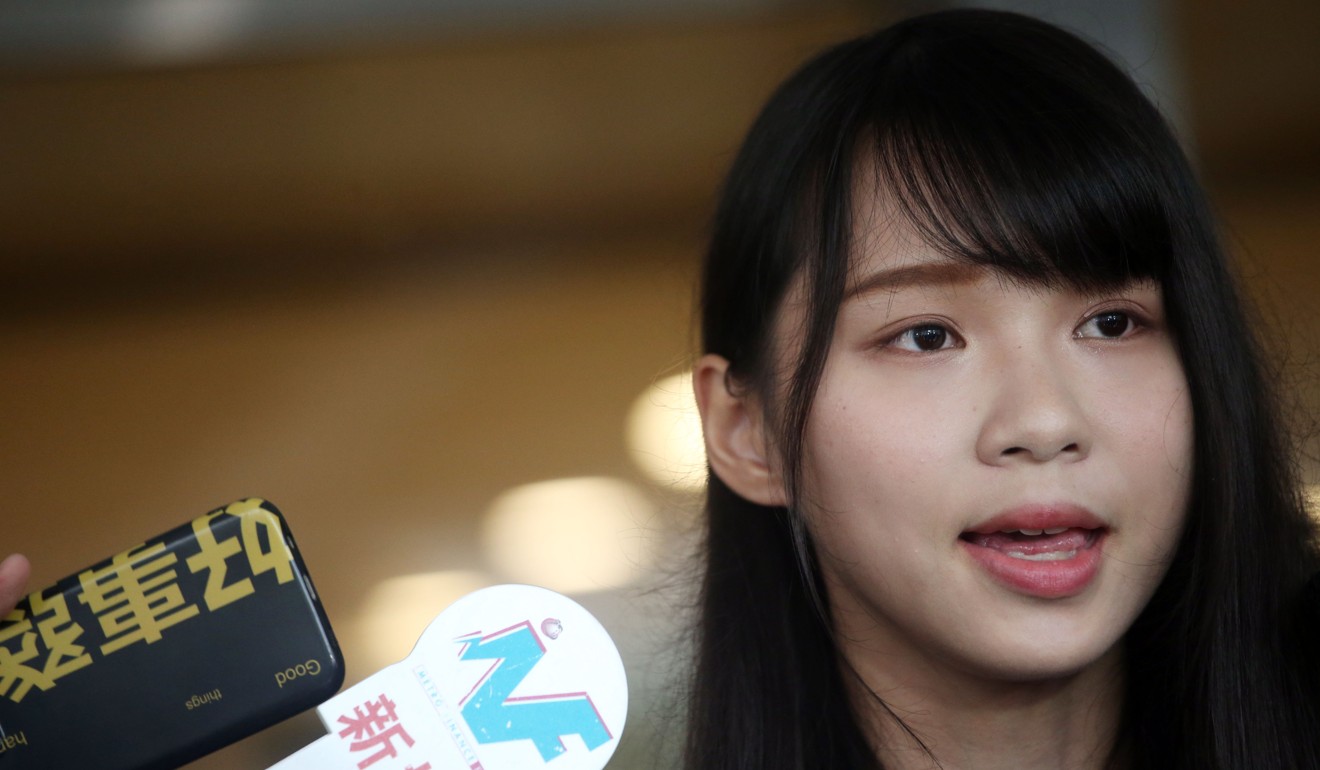 Young activist Tiffany Yuen Ka-wai, a former party colleague of Wong's who quit Demosisto to run in the district council elections, had her candidacy approved without any inquiry from the returning officer, and eventually won the race.
In 2018, the party quietly erased from its mission statement suggestions that it rejected Chinese rule, but continued to uphold "democratic self-determination" for the city.
The party said the changes were based on "minor shifts" after years of work that included making its position more accessible to laypeople.
It denied at the time the amendments were designed to help Chow secure her candidacy in the Legco by-elections, which she was eventually banned from before that decision was overturned.
Additional reporting by Phila Siu
This article appeared in the South China Morning Post print edition as: Demosisto drops support for HK self-determination after Joshua Wong's ban