Battered by Hong Kong protests, Maxim's gives staff one-off bonus for work during unrest
Payments of HK$2,000 for full-time staff and HK$1,000 for part-timers revealed in letter obtained by Post
The food and catering group's outlets have been frequent victims of vandalism since co-founder's daughter dubbed protesters 'rioters'
Embattled food and catering group Maxim's, the focus of frequent vandalism by radical Hong Kong protesters, has rewarded its staff with a one-off bonus despite the city's ongoing economic slump.
The company on Monday gave HK$2,000 (US$257) to each permanent staff member and HK$1,000 to each part-timer as gratitude for their contributions during
the past months of unrest
, according to an internal letter the
Post
obtained on Tuesday.
The letter, issued by chairman and managing director Michael Wu, said the group's operating environment had become difficult as a result of the social unrest and poor economy.
He also predicted the coming year would continue to be engulfed in uncertainty.
A spokeswoman said the payment was non-recurring and was separate from the group's annual discretionary bonus.
"This is to recognise the staff's contributions during the difficult time arising from the social incidents," she said.
Since first erupting in June, the social unrest stemming from Hongkongers' opposition to the now-withdrawn extradition bill has turned violent and evolved into a broader anti-government campaign.
Radicals have since trashed the group's outlets by shattering glass windows, chandeliers and other fixtures, spraying graffiti on shopfronts, overturning tables, and sweeping food and cutlery onto the ground in front of diners.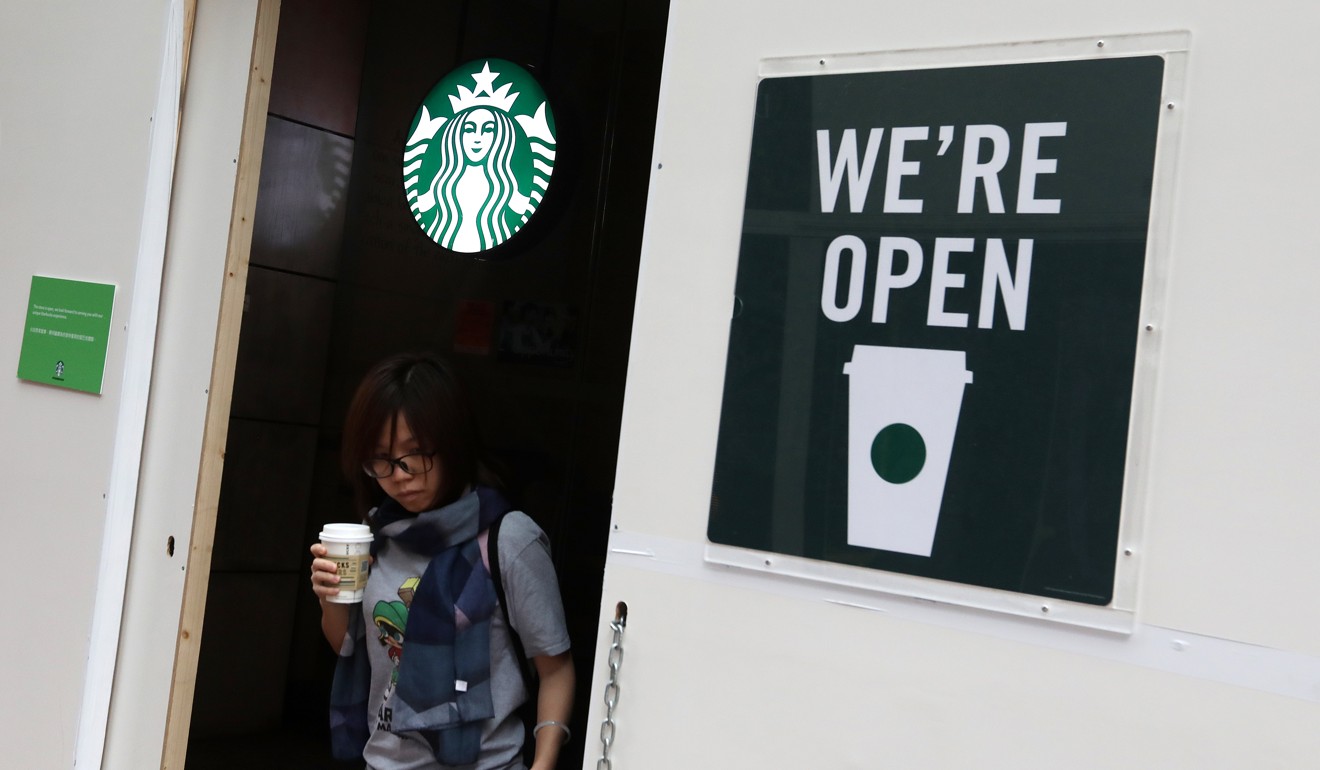 The group's outlets in Mong Kok, Sha Tin, Tseung Kwan O and Tsuen Wan, in particular, have been frequently targeted.
While the spokeswoman declined to reveal the total number of Maxim's outlets or employees in the city, the group's website shows 520 locations of Chinese, Japanese and Western restaurants and bakeries. The website for Starbucks, which is operated by Maxim's in Hong Kong, shows there are 50 outlets.
Even after Maxim's cut ties with Wu by saying she held no position in the company and was not involved in any decision-making, vandalism continued.
Maxim's is not the first company to offer its employees extra payment in gratitude. Rail operator the MTR Corporation, which has also been the target of violent protesters and has spent HK$1.6 billion (US$205 million) repairing vandalised station facilities, granted a similar payment.
On December 31, the corporation awarded HK$2,000 to each full-time staff and HK$800 for each part-timer to recognise their contributions during the turmoil.
As of November 24, radical protesters had caused extensive damage to 85 of 94 MTR stations, and 62 of 68 Light Rail stops. Turnstiles, ticketing machines, surveillance cameras, lifts, escalators and rolling shutters were damaged. Some 54 heavy railway trains and 16 Light Rail vehicles were damaged.
Protesters dubbed the MTR Corp "Communist Party Rail" in August for what they saw as bowing to pressure from Beijing after state media accused it of facilitating mob action by running extra trains.
MTR Corp denied it had kowtowed to Beijing.