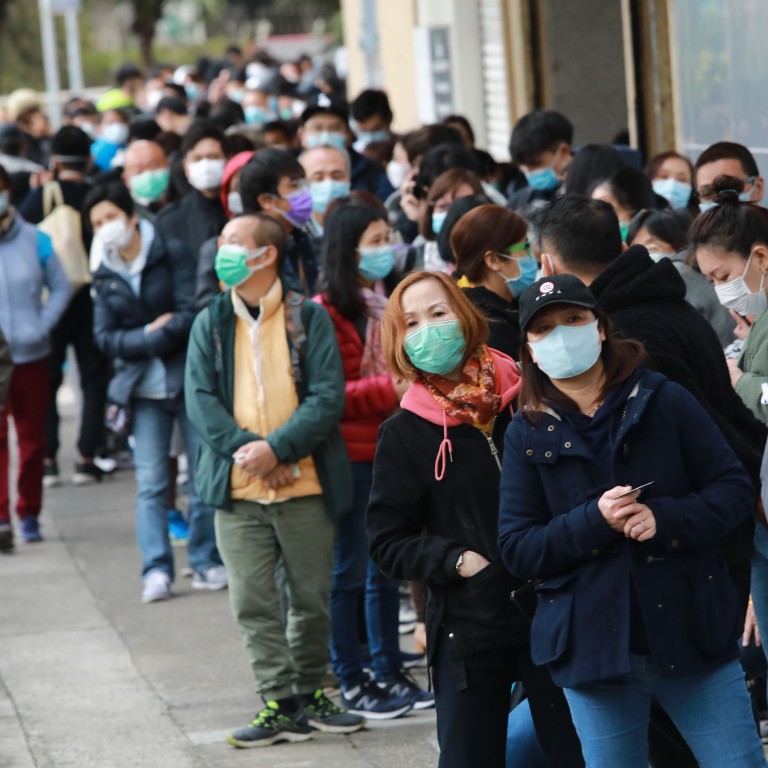 Coronavirus: no emergency measures to crack down on price-gouging mask retailers, Hong Kong government says
Executive councillor Regina Ip reveals government's legal team has been working on new act, as six more cases bring city's total to 42
Ip also suggests emergency powers mean human rights can be restricted as she takes aim at striking health workers
Hong Kong's beleaguered government is resisting pressure to crack down on price-gouging retailers using emergency legislation or categorising masks as reserve commodities under a chronic shortage that continues to draw anxious residents out in the streets in a desperate hunt for supplies.
Chief Executive Carrie Lam Cheng Yuet-ngor's administration on Monday insisted it would instead be "more pragmatic to strive to increase supply of surgical masks and manage the demand" amid the onslaught of the coronavirus, even as the city confirmed six more cases of the pneumonia-like illness which originated in mainland China,
taking the total to 42 shortly after midnight
.
Two of the new confirmed cases were from a group of 11 people who were taken ill with the virus after
sharing a hotpot
meal on January 26, while three cases confirmed after midnight involved two women, aged 86 and 62, and a man, 52.
The city was also facing difficulties enforcing quarantine orders that have placed nearly 1,200 people under isolation, with health authorities revealing that police were hunting for two people who were absconding. They were among nine who were found to be violating home quarantine orders during spot checks by police.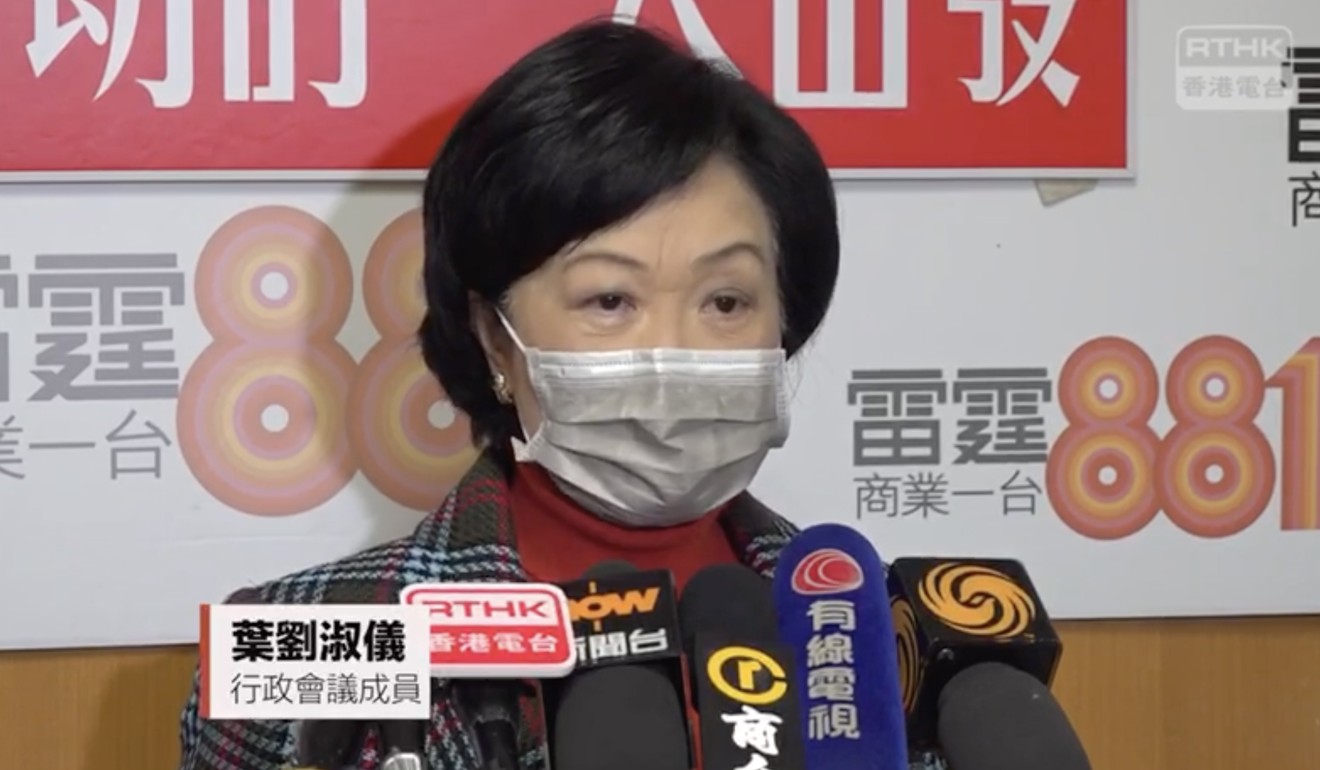 Earlier on Monday, veteran pro-establishment lawmaker Regina Ip Lau Suk-yee, a cabinet-level adviser to Lam in the Executive Council, revealed that the government had been mulling over options to ensure a steady supply of masks and stabilise prices, either through emergency legislation to control retailers or including them under the Reserve Commodities Ordinance.
"The ordinance gives the Executive Council the power to introduce more extensive control," Ip told the Post. "New regulations will need to be drafted to implement a new scheme, and manpower for enforcement needs to be provided."
The supply of rice to the city is similarly controlled under a scheme introduced in 1955 that keeps reserves in stock at all times to meet any surge in demand, and shares them with registered importers.
But in a statement later at night, the government insisted its "multi-pronged approach" was the best option, procuring masks through local and overseas suppliers as well as prioritising distribution to those under the highest risk, such as frontline medical workers.
"The government currently does not have any plans to mandatorily control the supply and prices of surgical masks through legislation, because this could be counterproductive, rather than addressing the problem at source, i.e. inadequate supply," the statement said.
The government also advised the public to "go out less often and reduce social contact in accordance with experts' advice".
Ip was quick to question the government's logic, saying: "Inadequate supply is a separate problem that a control scheme cannot solve. But a control scheme can deal with price gouging and stockpiling.
"The argument that if you impose a price ceiling, importers will not import masks is ridiculous. What about the pharmacies and supermarkets that have been selling masks at normal prices in the past? Does it mean that if shops cannot inflate prices, they don't import?"
The debate came amid continued panic buying of personal hygiene products, including toilet paper, with thousands spending hours in long, snaking queues for masks, as shops were seen charging almost 10 times more for them.
Irene Ng, 69, bought four boxes of masks for her daughter and her friends at a pharmacy in San Po Kong.
"There was no queue, because it was so expensive," she said. "I never imagined I would spend HK$1,600 for four boxes of masks. I was afraid they might be stolen on my way home."
The government came under further criticism over the shortage as private companies stepped in to hand out free supplies, and eager residents formed long queues at multiple locations to snap them up.
Amid the debate over what more could be done to ease the problem, a legal source said one option would be for the government to use draconian powers under emergency legislation to seize all masks on the market and distribute them centrally to the public.
Another option would be to invoke the Prevention and Control of Disease Ordinance which already empowers the chief executive to introduce new laws allowing for "the requisition of property and matters relating to compensation for such requisition".
Executive councillor Ronny Tong Ka-wah said: "I don't see the need for the government to regulate the supply and price of masks as the burning issue is the acute shortage of supply."
His Exco colleague, Dr Lam Ching-choi, echoed his stance, saying: "The root problem is the severe shortage of supply. Regulating pricing will not resolve the problems. It's also difficult to set a reasonable price."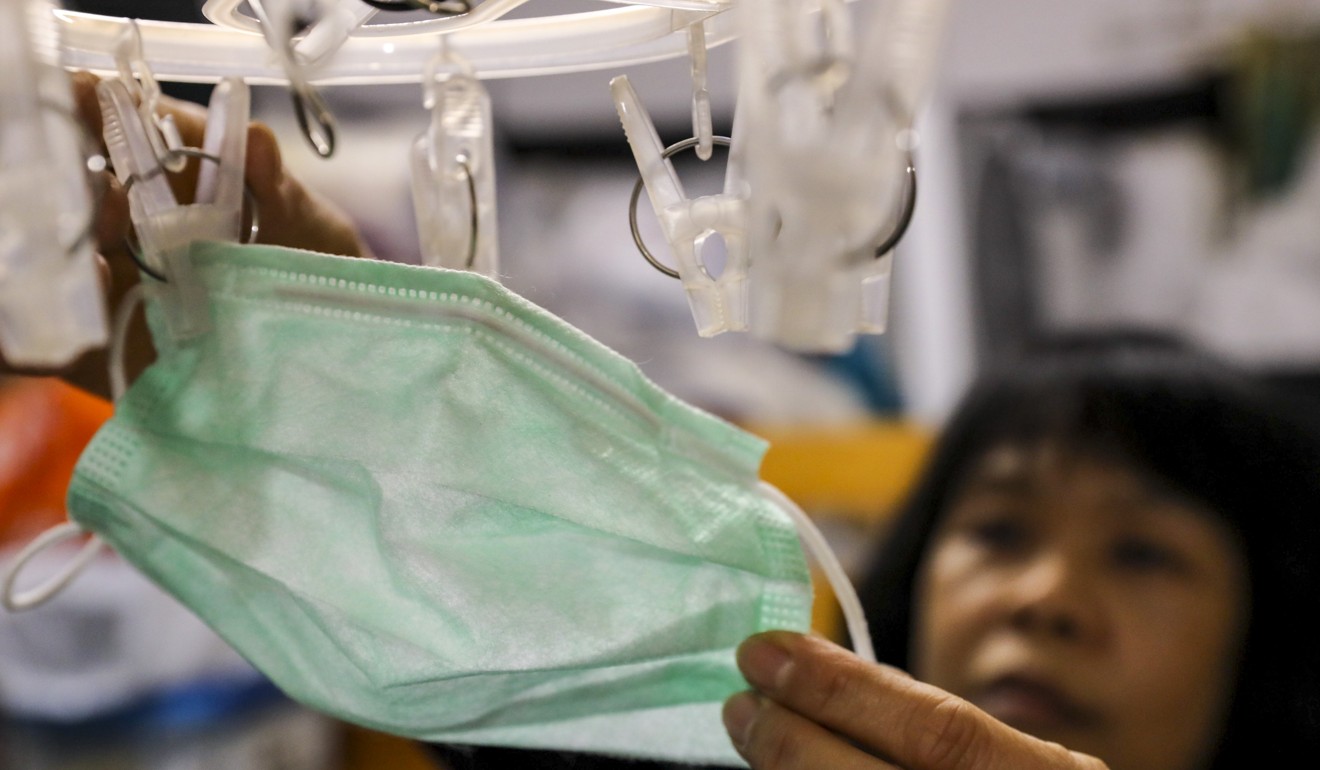 Officials also stressed the need for more social distancing, with health minister Sophia Chan Siu-chee saying: "In order to further reduce social contact, we strongly advise operators of cinemas, karaoke [bars], tuition centres, interest classes and clubhouses to consider not operating, especially over the coming two weeks which is a critical period."
Chan urged people to stay home as much as possible and called on employers to adopt flexible working arrangements for staff.
A source familiar with the situation said if business operators did not respond to the government's appeal to shut down venues such as cinemas, officials would consider forcing them to comply.
"Social distancing is the key preventive measure," the source said. "The government will consider more drastic measures to contain the spread."
Chuang Shuk-kwan, from the Centre for Health Protection, also encouraged people to avoid playing mahjong, a popular game that brings them into close contact for long periods of time.
This article appeared in the South China Morning Post print edition as: Mask crackdown ruled out