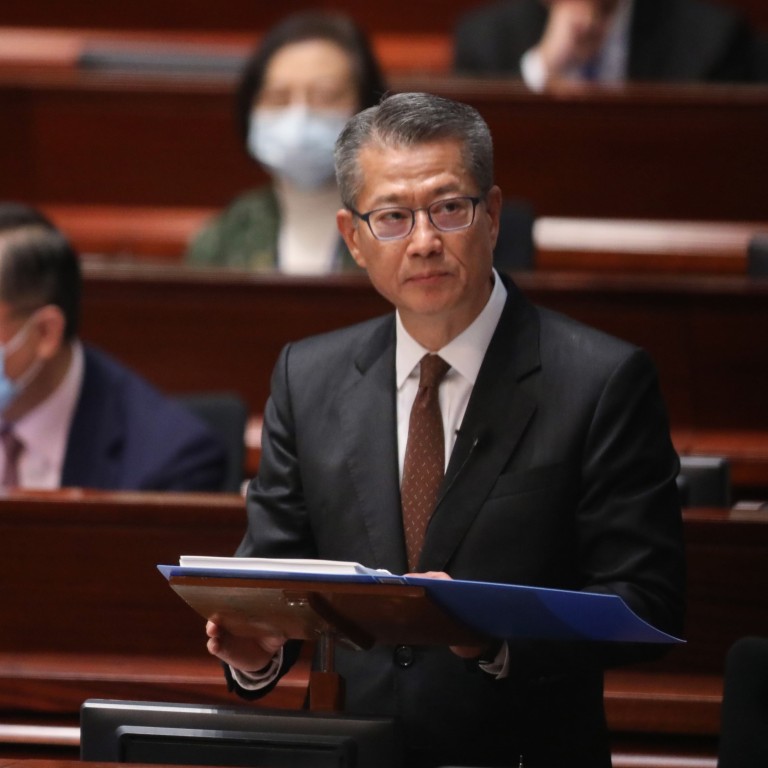 Hong Kong budget to hit record deficit of HK$139 billion with relief measures of HK$10,000 per individual and full loan backing for small firms
All adult permanent residents in Hong Kong to receive the payment, plus HK$700 million boost for tourism hit by coronavirus and protests
Government spending forecast to outstrip revenue by HK$139 billion in 2020-21, deficit predicted for six years in a row
Hong Kong permanent residents aged 18 and above will each receive a cash handout of HK$10,000 (US$1,200) in a HK$120 billion (US$15 billion) relief deal rolled out by the government to ease the burden on individuals and companies, while saving jobs.
Financial Secretary Paul Chan Mo-po confirmed an earlier Post report when he unveiled the payment during his budget speech on Wednesday morning, along with a full guarantee on loans taken out by companies to pay wages and taxes.
He has been under intense pressure from lawmakers to dip into the government's large fiscal reserves of about HK$1.1 trillion to help the city ride out the economic slump.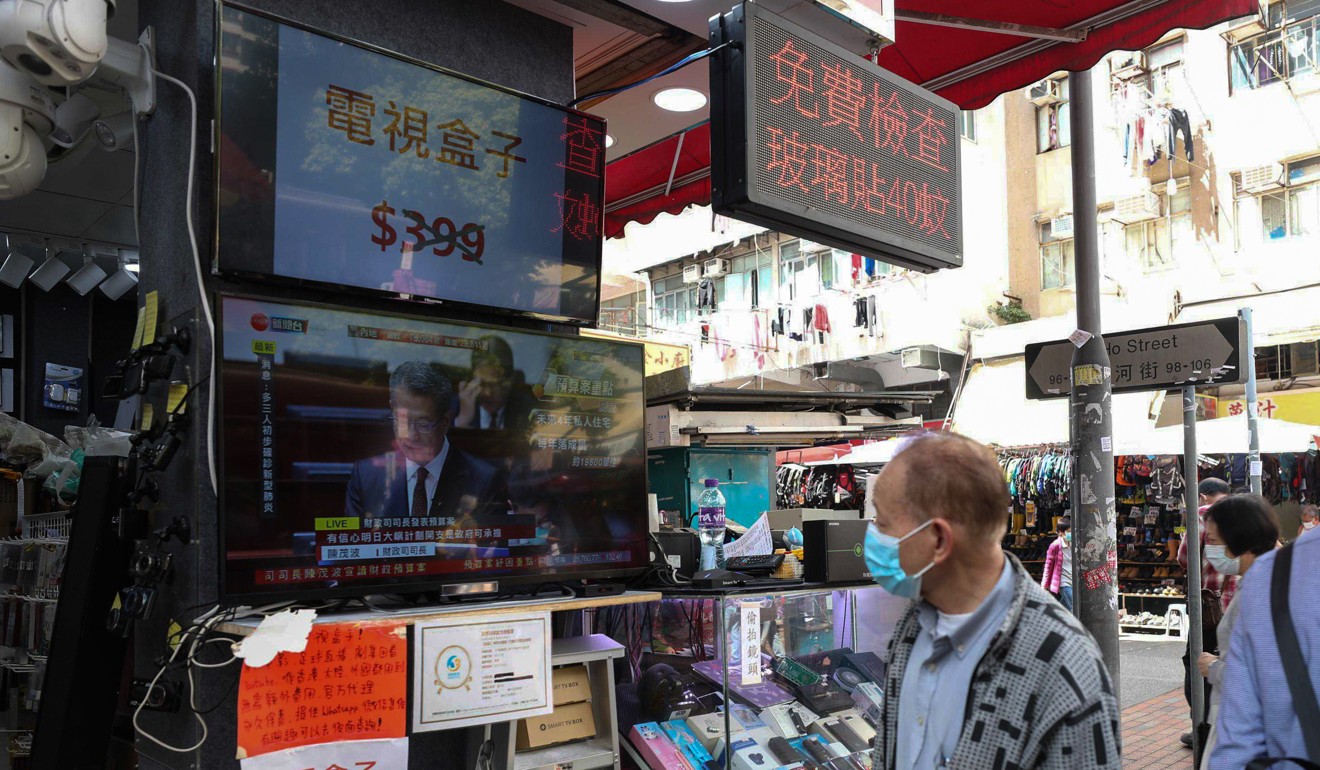 KEY MEASURES
Every Hong Kong permanent resident aged above 18 will receive HK$10,000 in cash, while the government also offers 100 per cent guarantee to Hong Kong companies taking low interest loans
Individuals will receive rebates in salary and property tax, other government fees and a month of lower public housing rent
The monthly allowance for low income families will be doubled and fees waived for public examinations to get into universities
Lower profit tax for companies, government rents and rates to be reduced, electricity bills will be subsidised
Refresh for live updates as Paul Chan delivers his fourth budget speech …
3:00 – Coverage wraps
Figures from across the political spectrum have given their initial feelings on Paul Chan's speech, and we are ending our live coverage. More reaction and analysis will come on the website during the day. For now,
click here for six things you need to know
from this year's budget address.
2:30 – Police the 'biggest winner'
The Labour Party's Fernando Cheung Chiu-hung describes the city's police force as the "biggest winner" from the budget, saying its budget estimates are up by 25 per cent on last year. He says the poor, meanwhile, are the "biggest losers", as new immigrants, many on low incomes, are left out of the HK$10,000 handout.
"The government, which has lost the trust of the public, is trying to please us with some sweeteners … but its efforts will be in vain," Cheung says.
He says he hopes the administration can set up funds for the unemployed.
Civic Party leader Alvin Yeung Ngok-kiu speaks on a similar theme, questioning why the government has increased funding for police armoured vehicles while reducing the budget for the force's watchdog, the Independent Police Complaints Council, by 4 per cent.
"Are you unwilling to give more resources to the council to make sure the police do not abuse their powers?" he says.
Yeung says the cash handout will not appease the public, after the government's poor performance since the introduction of the now-withdrawn extradition bill.
2:14 – Democratic Party chairman speaks
Democratic Party chairman Wu Chi-wai says the cash handout scheme may not be entirely in line with the financial minister's aim to boost local consumption.
"It includes Hongkongers living overseas and on the mainland, but those living in Hong Kong that are under 18 are not included," Wu says.
Saying that the government has "handpicked" certain sectors to benefit from the budget, he notes that the tutoring and beauty industries got little help in the form of relief measures.
2:10 – Unemployment fears
Pro-Beijing labour group the Federation of Trade Unions says the cash handouts could alleviate the immediate plight of workers, but adds that the government still has to do more for employees.
"We can foresee the unemployment rate will rise further," lawmaker Alice Mak Mei-kuen says, reiterating calls for an unemployment fund and opening up new jobs.
Mak hopes the pan-democrats will not filibuster, and that the budget passes by the end of April.
1:56 – 'Not one single policy can help'
Starry Lee Wai-king, chairwoman of the Democratic Alliance for the Betterment and Progress of Hong Kong, says the cash handout alone may not be enough to boost the government's popularity.
"Not one single policy can help," Lee says.
"If we can fight against the virus, and the number of confirmed cases can be controlled in a short period of time I think it can help."
Lee says it will depend on how the cash handout is distributed, noting that a previous handout of HK$4,000 was criticised by the public, for having what many said was an inconvenient application process.
1:50 – Not everyone is a fan
Abraham Razack, of the pro-establishment Business and Professionals Alliance, breaks ranks with his party colleagues and voices concerns over the budget.
"I am not saying thanks to the government … as we are now facing the consequences of the government's mishandling of policies over the past months, on top of the natural disaster," Razack says, expressing worries for the future of the fiscal reserve. "It is alright to spend public money, but Chan only spent a short time covering how to earn the money back."
But his colleague Jeffrey Lam Kin-fung wishes the sweeteners for the middle class had been "larger and sweeter", as he says the cap on the salaries tax reduction, at HK$20,000, could have been set higher.
1:36 – DAB supports the budget
The city's most prominent pro-Beijing party, the Democratic Alliance for the Betterment and Progress of Hong Kong, calls on the government to distribute the cash handout in a "simple and quick" manner.
Lawmaker Gary Chan Hak-kan says the appropriation bill could take months to pass Legco, and the cash may not be given out until then.
He says the government should apply for funding for the cash handout separately.
"We will express this to the financial secretary," Chan says.
The party says it supports the budget, which it says has responded to public opinion.
1:20 – Regina Ip speaks
New People's Party chairwoman Regina Ip Lau Suk-yee says the party is glad to see the government handing out HK$10,000 cash, but hopes even non-permanent residents can enjoy the sweeteners.
"I don't think we should differentiate between permanent residents and non-permanent residents," Ip says.
Ip's party colleague Eunice Yung Hoi-yan urges the chief executive, ministers and executive councillors take a pay cut. Ip, also an executive councillor, says she does not mind being paid less if Carrie Lam decides so.
1:16 – Support from an executive councillor
Liberal Party legislators representing the retail, catering, textile and transport sectors show support for Chan's budget.
Party leader Felix Chung Kwok-pan says the low-interest loans for small and medium-sized enterprises, and other subsidies for rates and electricity will help businesses through tough times.
"In the past you stocked up on grains; today you open the warehouses and give out rice," Chung says, adding that he believes the budget will boost the government's popularity.
A recent poll found only 9 per cent of city residents said they supported the government.
1:00 – Support from an executive councillor
Executive councillor Ip Kwok-him expresses his support for the budget.
"Chan has adopted the suggestions shared among many sectors in handing out HK$10,000," he says, agreeing with Chan that the one-off allowances will not pose a large fiscal burden in the long run.
Earlier, local media reported on a letter from the Chief Executive's Office to Beijing, in which the office was said to have said executive councillors' performance had been "unsatisfactory".
In response, Ip says: "I didn't read the report ... but I think we have raised valuable advice and the chief executive has listened to us."
The office did not respond to queries over the authenticity of the document.
12:48 – Deputy leader speaks
Chief Secretary Matthew Cheung Kin-chung describes the HK$10,000 cash handout as "the most eye-catching" measure in the budget, and calls for lawmakers to give smooth passage to the appropriation bill.
Invoking the city's history, Cheung says: "Hongkongers have faced war, poverty, diseases, economic recessions and financial crises, but with our robust vitality the rationality, practical and cooperative spirit, we surpass the difficulties at the end."
He does not take questions from reporters.
12:29 – Chan concludes
Chan says Hong Kong has been intensely affected by profound changes in the international political and economic landscape, and had an extraordinary year of local social incidents.
He says social unrest and turbulence have revealed deep-seated conflicts in the community, which cannot be resolved overnight. But these conflicts, he says, need to be addressed patiently and carefully as they have far-reaching effects on the city's stability and development.
He insists that despite current disappointments, people can choose to feel hopeful for the city's future, and even when people strive for different goals, all Hongkongers can "work together to put aside differences, make room for resolving conflicts, and drive Hong Kong forward".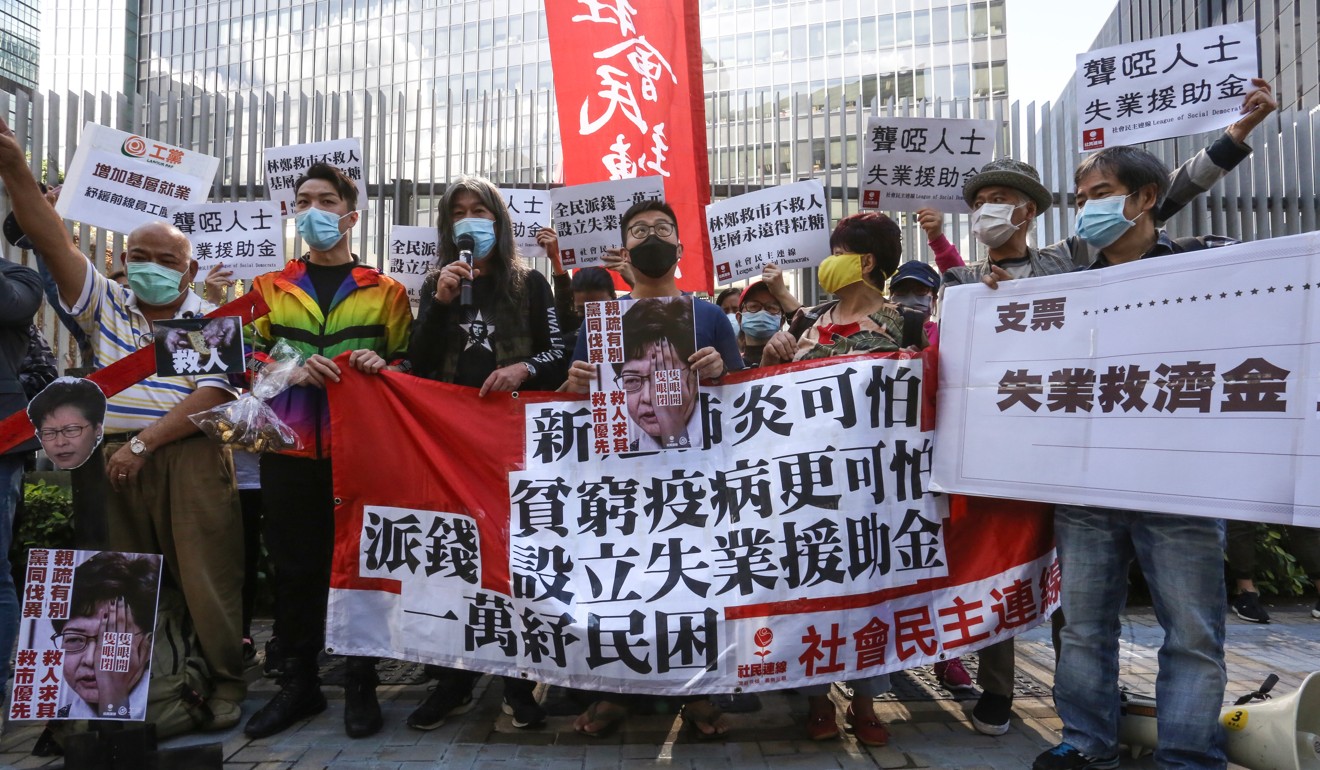 12:28 – Future Fund recommendations
Chan says he has accepted the recommendations of a team of financial services experts to optimise the Future Fund set up in 2016, and will start preparing for their implementation.
That includes using part of the fund to set up the Hong Kong Growth Portfolio, for direct investments in projects with a "Hong Kong nexus".
12:25 – Future of taxation
The finance chief warns that international bodies have been considering imposing a minimum tax rate for various economies to follow.
He believes such a proposal could affect Hong Kong's status as an economy with a simple tax regime. The government will invite tax experts to study the issue and make policy recommendations.
12:25 – 'Not sustainable'
Chan says continued increases to public spending cannot be sustained. Therefore, the government will enter a phase of stabilisation in the coming years, he says.
Hong Kong will also need to consider exploring new sources of revenue, he adds.
12:22 – Reserves to fall
Hong Kong's fiscal reserves are expected to drop to HK$908.5 billion in 2019-2020, Chan says, from HK$1.1 trillion.
It comes from a 15 per cent jump in the government's operating expenses to HK$611.4 billion and is equivalent to 22 months of public expenditure.
In 2020-2021, the administration's costs will balloon 20 per cent to HK$731 billion, which will put fiscal reserves at HK$994 billion.
12:19 – Record-breaking deficit
In 2019-2020, the budget deficit is estimated to be HK$37.8 billion, the worst in 15 years, and accounting for 1.3 per cent of the estimated GDP.
But in the coming financial year of 2020-2021, it will further snowball to an unprecedented level of HK$139 billion. The record deficit will account for 4.8 per cent of the estimated GDP and go well beyond the government's fiscal principle of keeping it below 3 per cent of the GDP.
For 2020-2021, total government revenue is estimated to be at HK$572.5 billion.
Chan forecasts a budget deficit every year from 2019-20 until 2024-25.
12:13 – Social welfare
Chan says a total of 3,000 additional home care service places will be provided for frail elderly people in two years, while an additional 10,000 community care service vouchers will be issued to elderly residents with moderate or severe ailments this year.
An additional HK$75 million will be allocated to subsidised elderly service units for providing soft meals to senior residents with swallowing difficulties.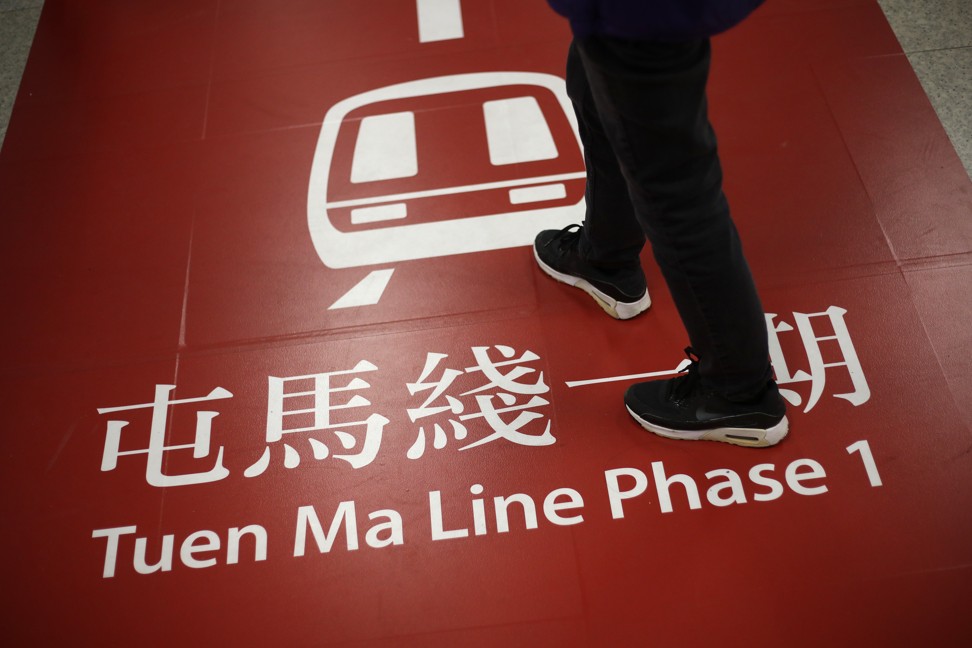 12:08 – Railways
Chan says that, as the Tuen Ma Line Phase 1 was smoothly opened two weeks ago, connecting Tai Wai to Kai Tak, the government expects the MTR Corporation to complete the remaining work on the Tuen Ma Line and the Hung Hom-Admiralty section of the Sha Tin-Central Link as soon as possible, with a view to commissioning them at the end of 2021 and the first quarter of 2022, respectively.
The government will also ask the rail operator to commence detailed planning and design for the Tung Chung line extension, the Tuen Mun South extension and the Northern Link in northwest New Territories, in the coming year.
12:08 – Sport
Chan says the government will substantially increase the total subvention for the city's Sports Federation and Olympic Committee, and 60 sports associations, from about HK$300 million to more than $500 million a year over the next four years.
12:06 – More on tech
Help will be offered to mobile operators to set up the network and optical fibre to support the development of 5G technology in the city.
HK$1 billion has been earmarked for the Smart Traffic Fund, to provide funding support to enterprises and organisations to conduct research and application on new vehicle-related technology. The fund is expected to start operation in 2020/21.
12:03 – Land sales
This year's land sale programme will contain 15 private residential plots, which could yield 7,500 flats in total, Chan says.
Land for a total of 15,700 flats could be released for the private market, including MTR projects and expected private redevelopments.
Six commercial sites will also be sold this year, Chan says, providing 830,000 square metres of gross floor areas.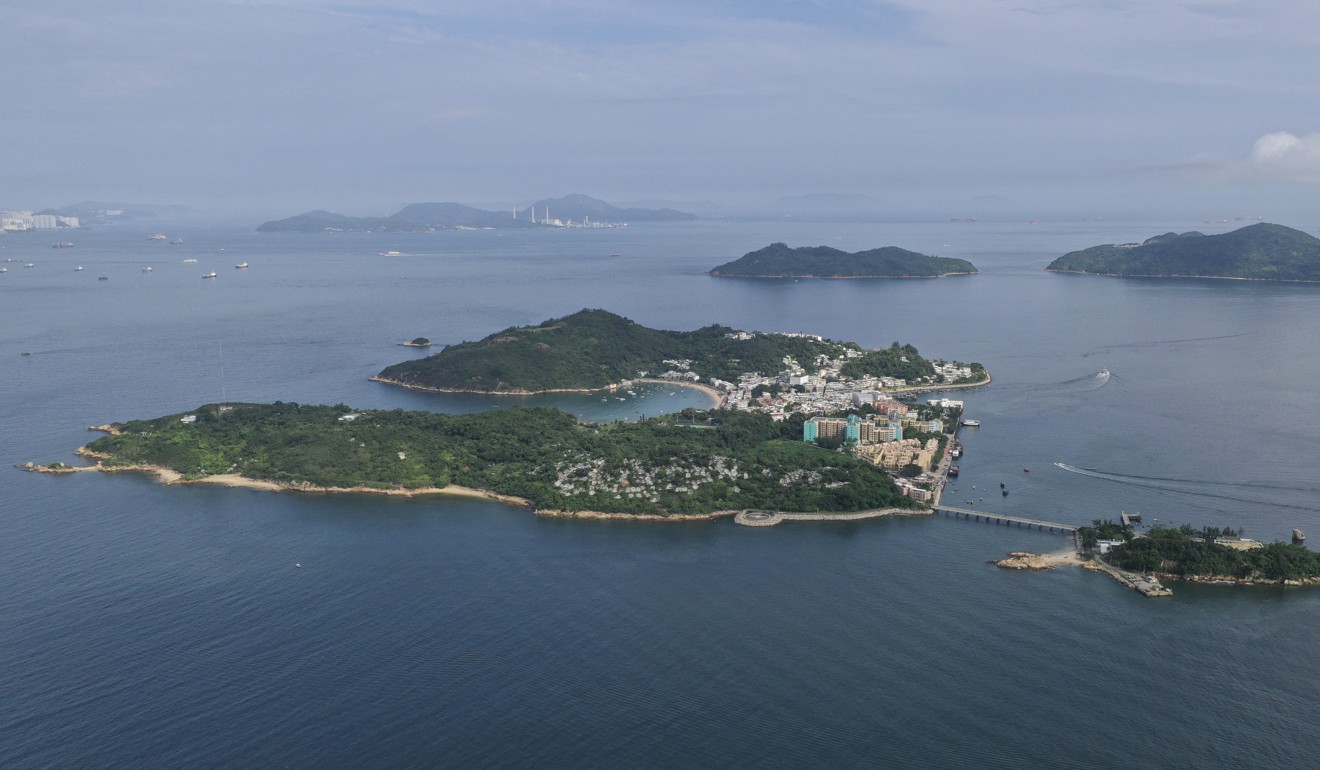 12:02 – Land and housing
Chan says the so-called Lantau Tomorrow Vision, a plan to create massive artificial islands off Lantau Island for a new housing and business hub, will continue. He asks lawmakers to support the funding application.
"I understand people are worried about the financial burden the project will bring, but I want to assure you that the government is confident and capable of controlling spending on public works and keeping it within affordable levels," Chan says.
12:02 – Green plans
New green initiatives will be rolled out such as setting up a low-carbon fund, recycling used paper and promoting electric minibuses and electric cross-harbour ferries. The government will put HK$300 million towards the paper-recycling plans.
Chan says a HK$200 million Green Tech Fund will be set up to support research and development in – and implementation of – decarbonisation and green technologies.
11:55 – Youth policies
Chan says HK$1 billion has been earmarked to back the work of the Youth Development Commission, which has already spent HK$500 million on a range of new programmes and measures, such as supporting youth innovation and entrepreneurship.
Chan says the number of short-term internship places will be increased to almost 5,000 this year, to give students a better understanding of government operations.
11:47 – Training for young people
Chan says the government and various organisations have provided training, internships and subsidies for young people to develop their skills.
He notes that the government last year extended the funding period of two programmes, the Researcher Programme and the Postdoctoral Hub Programme.
The two programmes will be further expanded in March this year to cover all technology companies conducting research and development in Hong Kong, he says.
11:44 – Rule of law
Chan says he will earmark about HK$450 million for the Department of Justice for a project called "Vision 2030 for Rule of Law", aimed at strengthening the community's understanding of the concept of the rule of law and its implementation.
The 10-year project will be launched this year.
11:43 – Arts boost
Chan says promoting diversity in cultural and arts development requires the joint support of the community and the business sector.
The government will allocate an additional HK$900 million to the Art Development Matching Grants Scheme this year, to further promote sponsorship of culture and art.
11:41 – … and for trade
Similarly, the Trade Development Council will get HK$150 million to boost global trade and help subsidise conferences and shows in Hong Kong, to rebuild the city's position as a trade hub in Asia.
11:40 – Help for tourism
Amid a major tourism downturn, the Tourism Board will get an extra HK$700 million to better promote Hong Kong to foreign visitors.
11:40 – More on innovation
A sum of HK$2 billion will be injected into the Innovation and Technology Fund for launching the Re-industrialisation Funding Scheme, to provide financial support for manufacturers setting up new "smart" production lines, on a matching basis.
Additional funding of HK$2 billion will be provided to the Hong Kong Science and Technology Parks Corporation, to convert an old factory on Yuen Long Industrial Estate into a Microelectronics Centre.
11:38 – Tech talk
The innovation platforms set up at Hong Kong Science Park, Chan says, have got overwhelming responses from top international institutions. Some projects can start their work this year.
The government, he adds, is exploring the establishment of a third research cluster at the park, located in Sha Tin.
11:26 – Mental health
Chan says that, as the social unrest and coronavirus epidemic have affected the mental health of many people in Hong Kong, he will allocate sufficient resources for providing appropriate support to people suffering from mental distress.
11:26 – Financial services
To expand financial services, the government will resume issuing inflation-linked bonds, and continue to issue silver involving a total amount of HK$13 billion. Stamp duties will be waived for market makers issuing and redeeming exchange-traded funds.
11:22 – Chan defends headline giveaway
Chan insists the HK$10,000 cash handout is an "exceptional measure taken in light of the current unique circumstances".
"I consider that, with ample fiscal reserves, the government has to increase public expenditure amid an economic downturn to stimulate the economy and ride out the difficult times with members of the public," he says.
11:22 – Health care
On health care, Chan announces three measures to retain doctors and nurses at public hospitals, which are run by the Hospital Authority.
Overall, total recurrent funding of HK$75 billion will be provided to the authority in 2020-21, representing an increase of 35 per cent on the provision of HK$55.6 billion in 2017-18.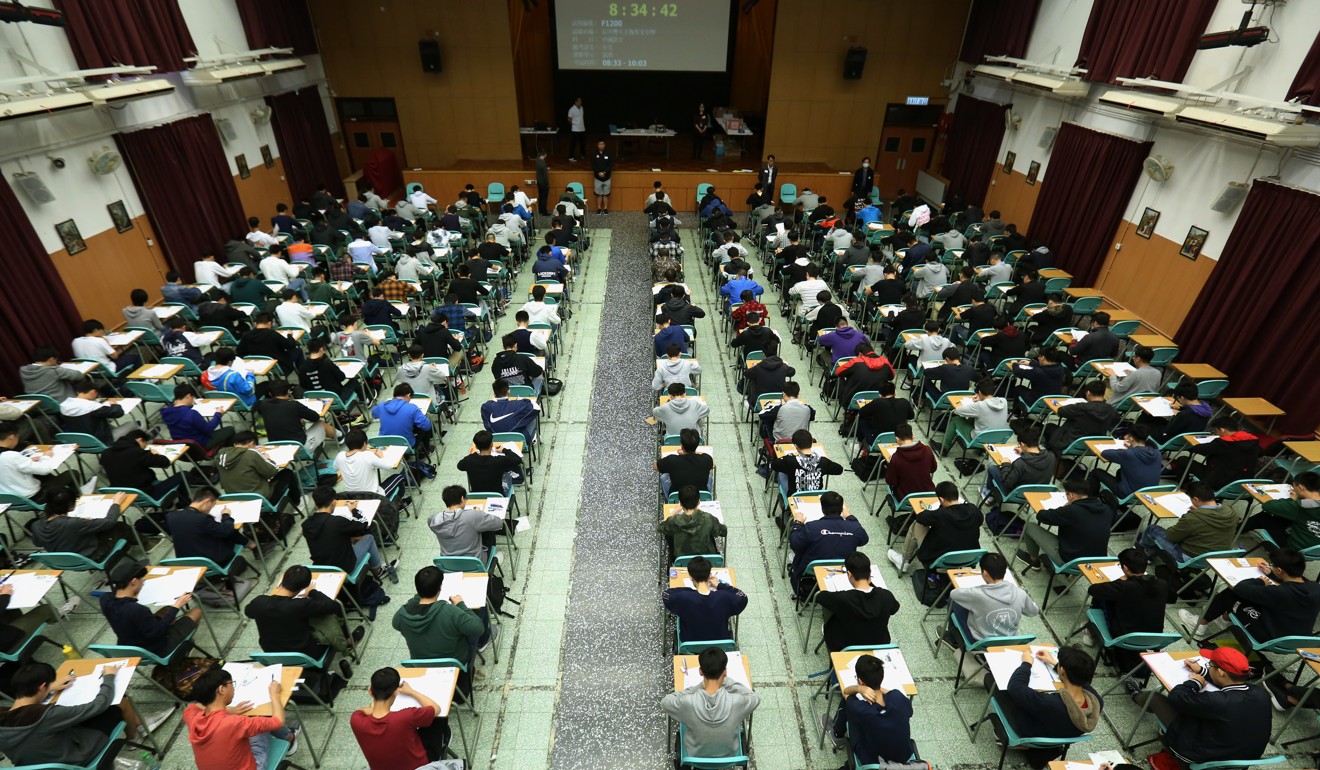 11:22 – Exam fees waived
The government will pay fees for students sitting the 2021 Diploma of Secondary Education (DSE) exam. That involves expenditure of about HK$150 million.
11:20 – More handouts
In a batch of sweeteners, Chan announces the reduction of salaries tax by 100 per cent, subject to a ceiling of HK$20,000. The measure is expected to benefit 1.95 million taxpayers. Rates of residential properties would also be waived for the whole year, subject to a ceiling of HK$1,500 per quarter for each rateable property.
Chan also promises to provide an extra allowance equivalent to one month of payments to recipients of Comprehensive Social Security Assistance payments, Old Age Allowance, Old Age Living Allowance or Disability Allowance. The government would also pay one month's rent for lower-income talents living in public rental units.
11:19 – (Rare) support across the divide
Some lawmakers across the political divide knock on the table when Chan announces the universal handout. That's a rare show of joint support by all parties.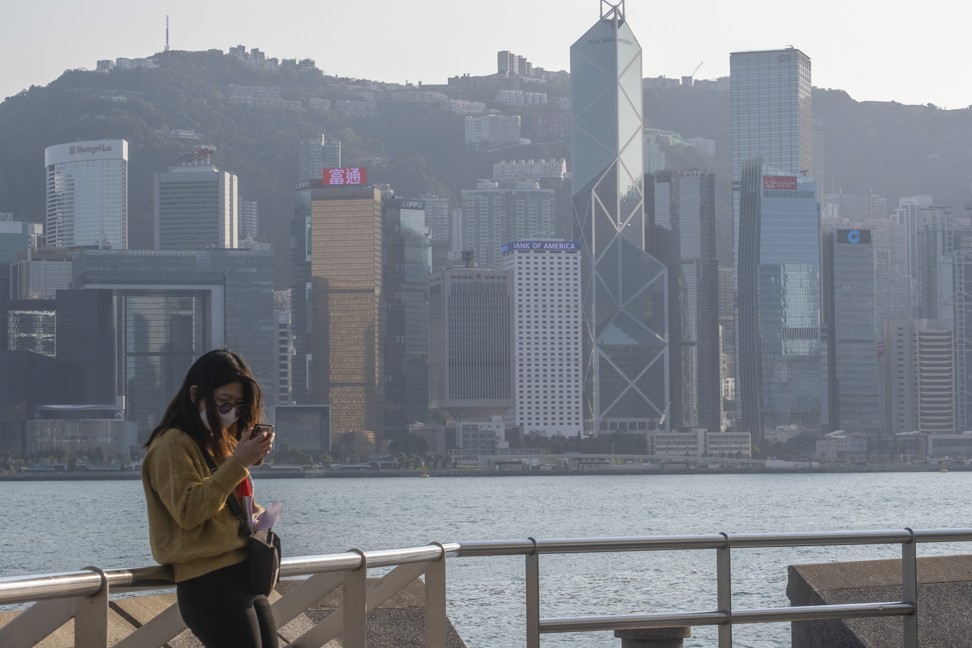 11:19 – HK$10,000 giveaway
Chan confirms each adult with Hong Kong permanent residency will receive HK$10,000, costing a total of HK$71.1 billion. Chan says that, rather than causing a long-term burden for the public finances, it will boost the economy and consumption.
11:18 – Support for firms with utilities
Commercial accounts will be given a subsidy to cover 75 per cent of their electricity bills for four extra months. The monthly amount is capped at HK$5,000 per account.
Seventy-five per cent of water and sewage charges for the same accounts will also be waived for four extra months, though with a monthly cap on the amounts.
11:15 – Help for businesses
The government will provide for a full guarantee on loans of up to HK$2 million per case to help small and medium-sized businesses pay wages and rent.
The application period will last six months. The repayment period will be up to three years.
Profits tax in 2019/20 to be fully waived, with a ceiling of HK$20,000. Business registration fees will be waived for 2020 to 2021, as well as registration fees for all annual returns charged by the companies registry for two years.
11.12 – Most ministers masked
Four of the 16 attending ministers have not worn masks, which have become a fraught topic in the city because of the coronavirus outbreak.
They are Secretary for Labour and Welfare Law Chi-kwong, Secretary for Education Kevin Yeung Yun-Hung, Secretary for the Environment Wong Kam-sing and Secretary for Transport and Housing Frank Chan Fan. No 2 official Matthew Cheung Kin-chung is the only one busy taking notes, with most sitting still.
11:11 – Longer-term outlook
From 2021 to 2024, the government forecasts, Hong Kong's economy will grow by an average of 2.8 per cent each year in real terms, slightly lower than the trend growth of 2.9 per cent over the past decade.
11:10 – A word on housing
Chan says property prices remain unaffordable to most, despite the economic downturn. The government will continue to increase housing supply, he says.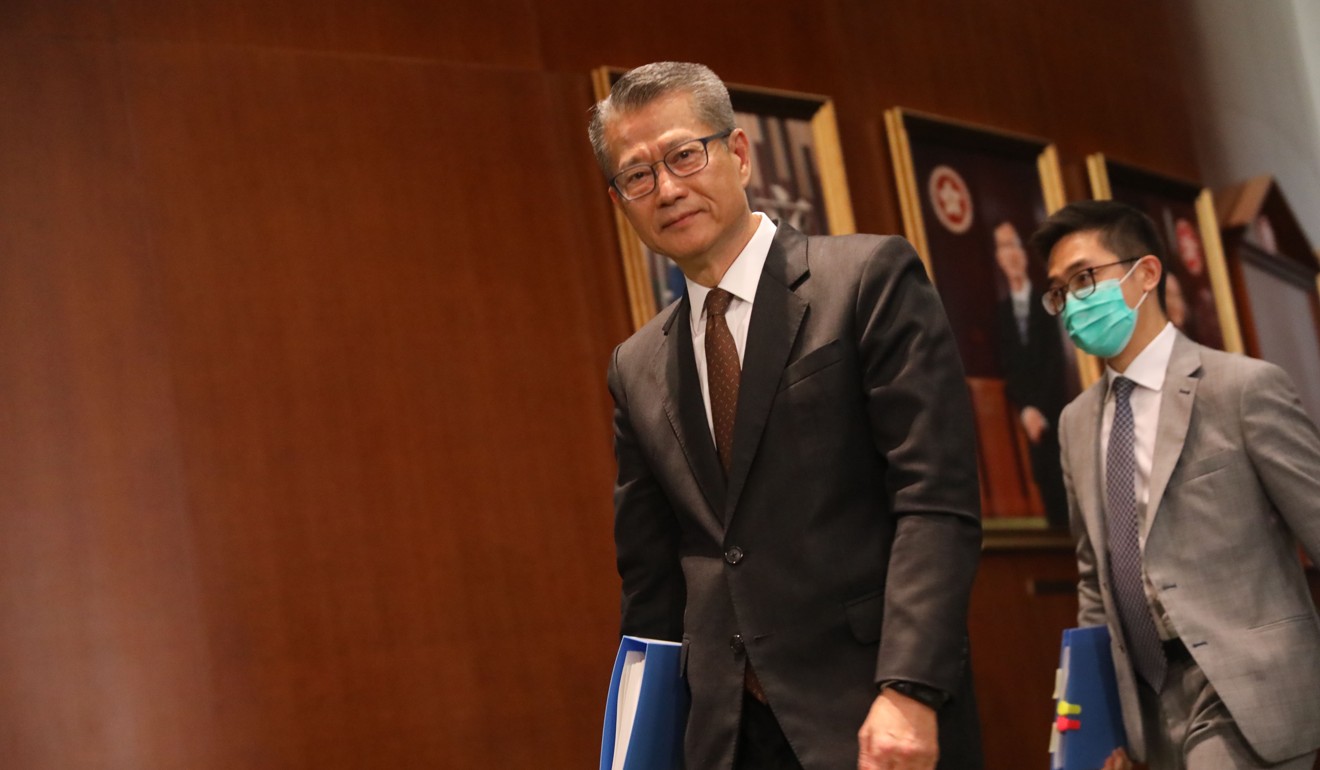 11:10 – Hard to be optimistic
The government's growth estimate takes into account the coronavirus epidemic, coming after a contraction of 1.2 per cent in 2019.
If the city's economy contracts this year, it would mean gross domestic product has shrunk two years in a row, something which has not happened since Hong Kong's return to Chinese rule in 1997.
"It is hard to be optimistic on this year," Chan says.
11:07 – Slow growth
On the global outlook, Chan says the US economy is also expected to slow down this year, while weak growth is expected in Japan.
Chan says Hong Kong's economic growth this year will be between negative 1.5 per cent and positive 0.5 per cent.
11:05 – Coronavirus challenge
Chan says that in 2020 the coronavirus outbreak will put great pressure on the labour market. But he is confident the economy will recover after the outbreak ends.
11:02 – Unprecedented deficit
Hong Kong's government will record an unprecedentedly high budget deficit in 2020/2021, the finance chief says.
11:00 – Chan notes a tough year
Chan says the past year has been challenging, and social unrest was unexpected for the government. This budget will focus on helping businesses and relieving people's burdens, he says.