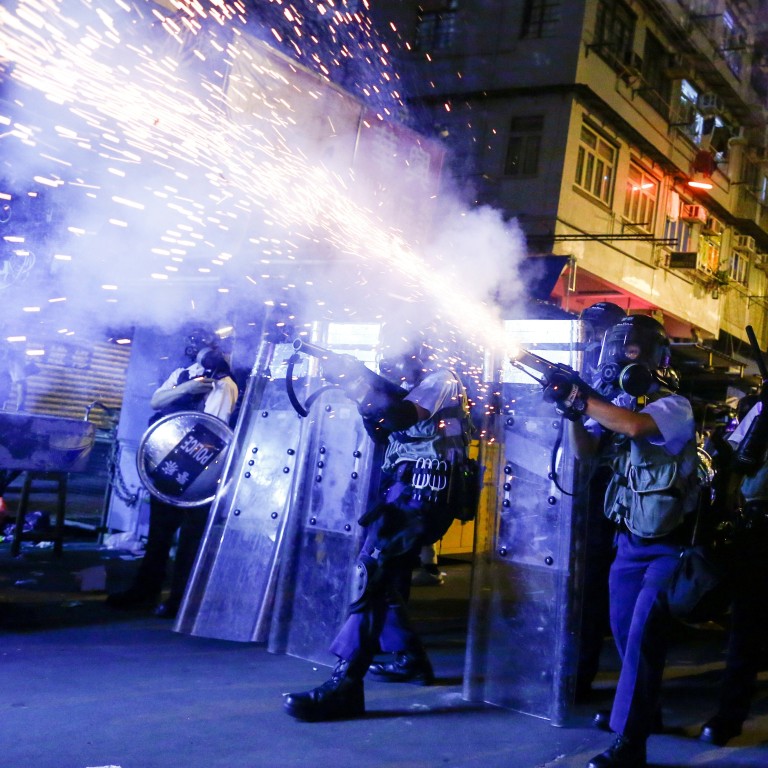 Hong Kong police fired tear gas at anti-government protesters in an 'uncontrolled and allegedly malicious manner', UN-appointed experts claim
UN special rapporteurs make public their letter after saying they received no response to inquiries sent nearly two months ago
City authorities say they have provided an answer to Beijing to be forwarded to the global body
Two independent experts appointed by the United Nations have accused Hong Kong police of firing tear gas at
anti-government protesters
last year in an "uncontrolled and allegedly malicious manner".
The two UN special rapporteurs made public their letter to the Chinese delegation on Monday, after sending their inquiries to the Chinese delegation at an assembly 60 days ago on January 29. The pair claimed they were ignored by both governments.
But Hong Kong authorities said they did provide a response to Beijing for "onward transmission to the UN", and they believed this would be published later on the UN website.
Police said on Thursday they had strict guidelines on firearms usage and would only resort to force when necessary and when no other options were available.
Hong Kong police have fired more than 16,000 rounds of tear gas to deal with the unrest which erupted last June, sparked by the now-withdrawn extradition bill.
Up until the
coronavirus outbreak in the city
earlier this year, Hong Kong had been rocked by protests, after opposition to the bill morphed into a wider anti-government movement.
Clashes between protesters and police often descended into violence, with petrol bombs hurled by radicals, and officers responding by firing tear gas and other crowd-control weapons.
The Hong Kong government previously said that police's use of force was consistent with international standards and norms.
Baskut Tuncak and Celement Voule, UN special rapporteurs on hazardous substances and on rights to freedom of peaceful assembly and association, said: "[We] have reasons to believe that tear gas, pepper spray and other chemical agents have been used indiscriminately, unnecessarily and disproportionately."
They were referring to complaints of officers firing tear gas near schools, elderly care centres, railway stations or at journalists between June and December last year.
"We also have reasons to believe that many canisters of tear gas have been used in an uncontrolled and allegedly malicious manner," they said.
Last June, Voule and three other UN special rapporteurs voiced concern over police's firing of tear gas and rubber bullets to disperse protesters near the Legislative Council that month, and took issue with the handling of such situations.
But the mainland Chinese and Hong Kong governments rejected the claim in September.
"The Chinese central government firmly supports the Hong Kong Police Force, which has resolutely and firmly enforced the law," the Chinese mission to the UN said. "Administrative matters in Hong Kong are purely the internal affairs of China. No country, organisation or individual has the right to interfere in them."
In the letter now posted on the UN website, the two experts asked the Chinese delegation for details about the composition of tear gas and pepper spray, respective manufacturers, relief action for those affected by tear gas, and policies and procedures in using tear gas near schools.
The special rapporteurs are independent experts appointed by the UN Human Rights Council to examine and report on a specific human rights aspect or situation in a place. Although the recommendations are not legally binding, they have the mandate to inquire from countries, and report to the Human Rights Council.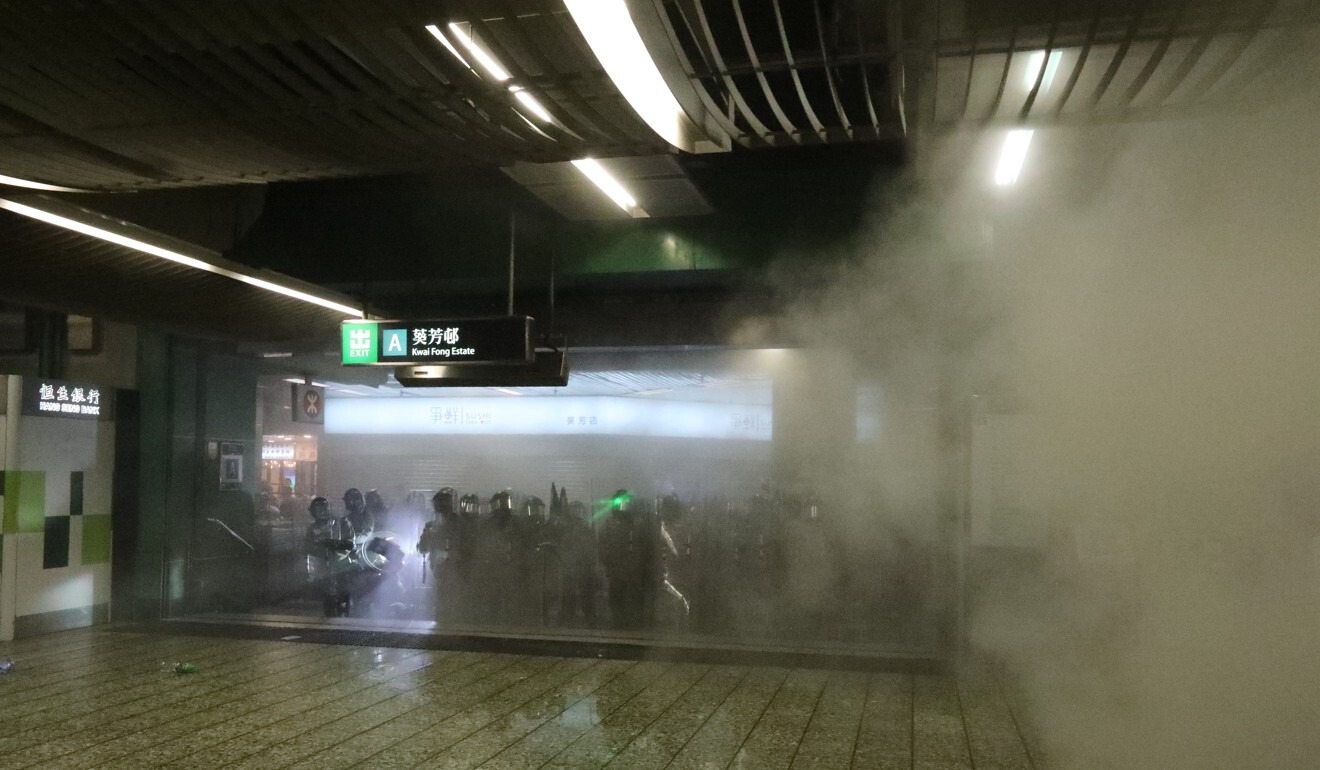 Among other human rights principles cited, the experts also drew official attention to the UN guidelines on less lethal weapons, which came into force last year. The guidelines said chemical irritants fired in closed spaces "have multiple risks, including high level of exposure, leading to injury and death".
Hong Kong police fired tear gas inside an MTR station in August.
The experts said member states and law enforcement agencies should be transparent about the regulation on using less lethal weapons and policies on such action.