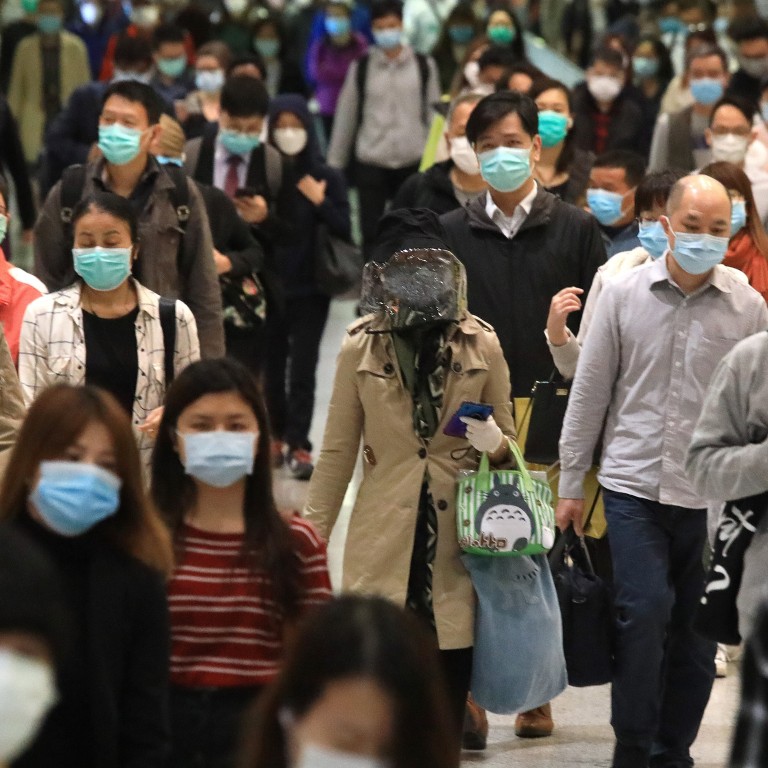 Hong Kong ministers admit loopholes in wage subsidy scheme, but say the policy is still in the works
Chief Secretary Matthew Cheung says penalties may be imposed for any deviation from regulations, as he finalises scheme for approval at Legco
Labour minister Law Chi-kwong says some relaxations will be there as they are acting fast, adding authorities are still designing the details
Hong Kong ministers on Saturday admitted there were loopholes in the HK$80 billion (US$10 billion) wage subsidy scheme as they had been thrashing out details to finalise a proposal for approval at the Legislative Council.
Chief Secretary Matthew Cheung Kin-chung said penalties, possibly a fine and even criminal punishment, would be imposed for any deviation from the regulations of the scheme. But he also admitted employers could not be stopped from cutting wages, or requesting employees take unpaid leave.
Replying to the criticism that companies might replace high-paid employees with low-paid ones, Secretary for Labour and Welfare Law Chi-kwong admitted that loopholes were unavoidable, while hoping the allowance could be given at the earliest.
Under the wage subsidy scheme, the government will pay up to 50 per cent of employees' salaries for six months, capped at HK$9,000 a month.
Cheung admitted on a radio programme that employees could face pay cuts even if their companies applied for the wage subsidy.
"The target is job retention. I hope the public do not focus more on whether there would be pay cuts, as many industries have already been experiencing this," Cheung said.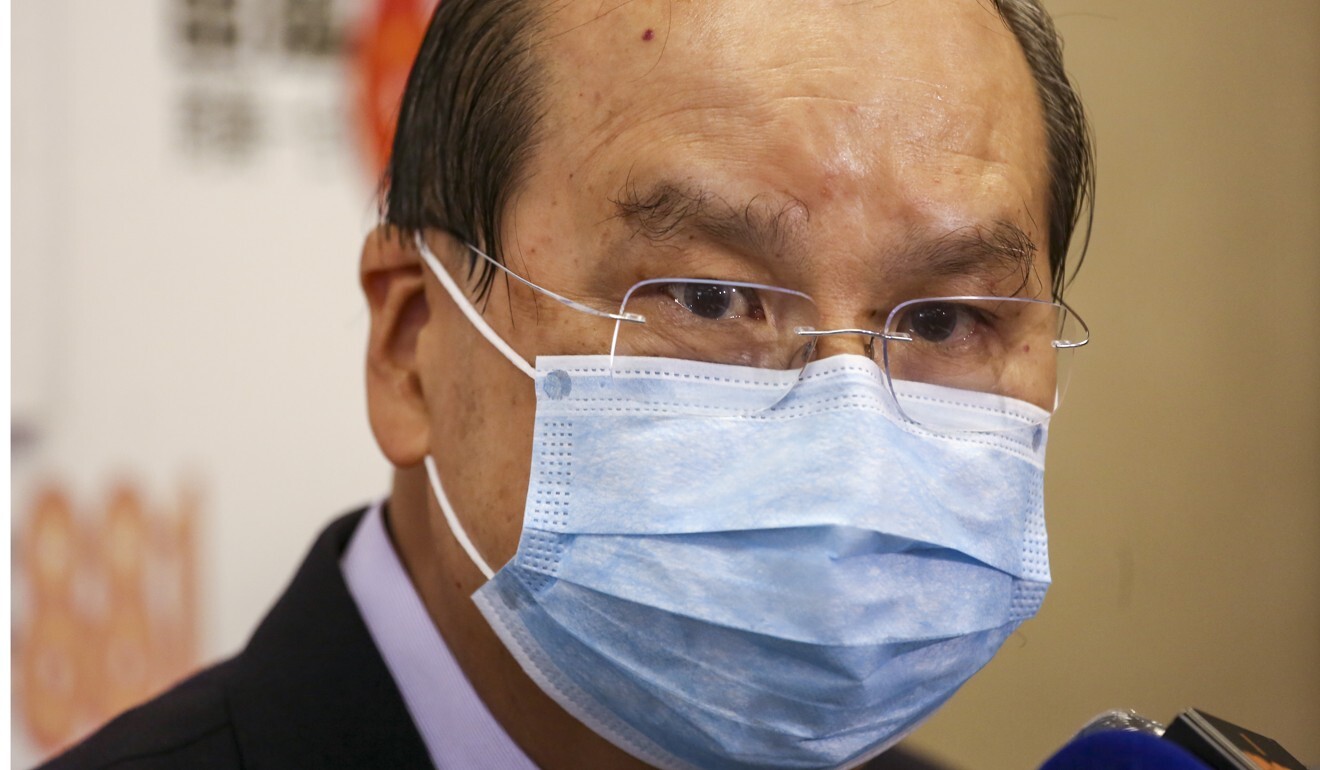 "It is incumbent on the employers concerned to ensure that there is no redundancy … we should give them some flexibility on how to handle their human resource policies."
But he added if employers made unreasonable requests regarding unpaid leave, employees could go to the Labour Department for mediation.
Cheung reiterated that all subsidies must go to employees and the government would recall the subsidy if employers were found using them for other purposes.
"A very important safeguard is to ensure absolute transparency of the scheme. Any successful applicants and amount of the subsidy granted will be revealed to the public," he said. "In Hong Kong, we have a very active media and trade unions, and I am sure all these are important watchdogs."
"We are also considering imposing a penalty for any deviation from the regulations imposed by the scheme," Cheung said, adding the whole scheme would be finalised by coming Friday.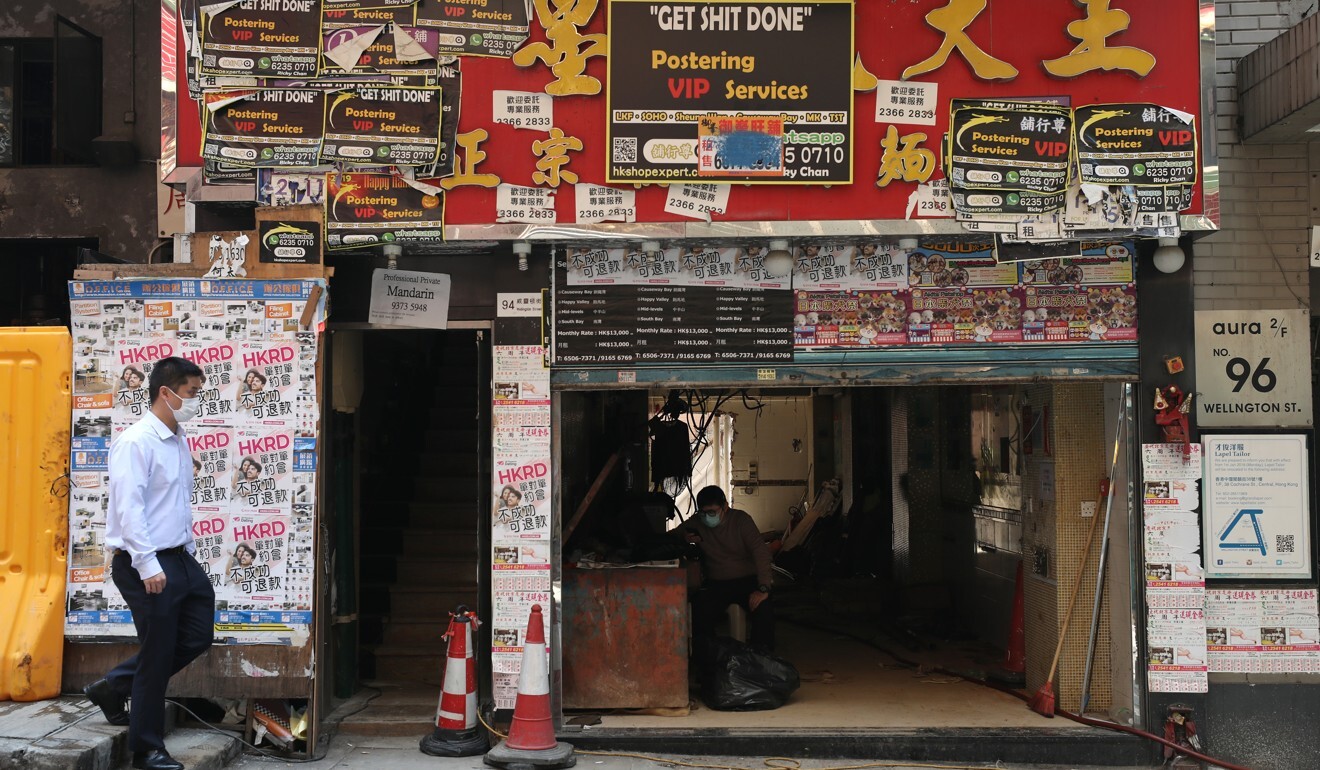 Speaking on another radio programme, Law admitted that loopholes were unavoidable, as the government wanted to receive applications in May and hand out allowances from June.
"We will not verify the identity of any staff to see if the scheme is being used in an unreasonable or dishonest way," Law said, when asked if employers could replace high-paid staff with fresh employees.
"As we have to act quickly, we have to allow certain relaxations. Under such a condition, some issues are harmless and even good from another perspective as long as no fraud is being committed."
Law earlier said employers could pick a month between January and April as a basis to calculate their payrolls when applying for a monthly subsidy of up to HK$9,000 for each of their workers, for six months from the end of June.
As critics said some employers had already cut salaries in April, Law on Saturday added they might ban employers from picking payrolls from April.
"These are all initial thoughts, we are still designing the details," he said, adding authorities had been monitoring the social response and calling all employers to be honest.
Cheung, the city's No 2 official, hoped that with the new scheme, the unemployment rate would not surge to the levels of the period of the severe acute respiratory syndrome (Sars) outbreak in 2003, at 8.7 per cent.
"The wage subsidy scheme has actually violated our traditional governance pattern. It is a bold and decisive measure," Cheung said. "Earlier, we believed the government should not intervene in wages, and the best we could do is to offer minimum wages."
This article appeared in the South China Morning Post print edition as: Loopholes 'unavoidable' in wage scheme