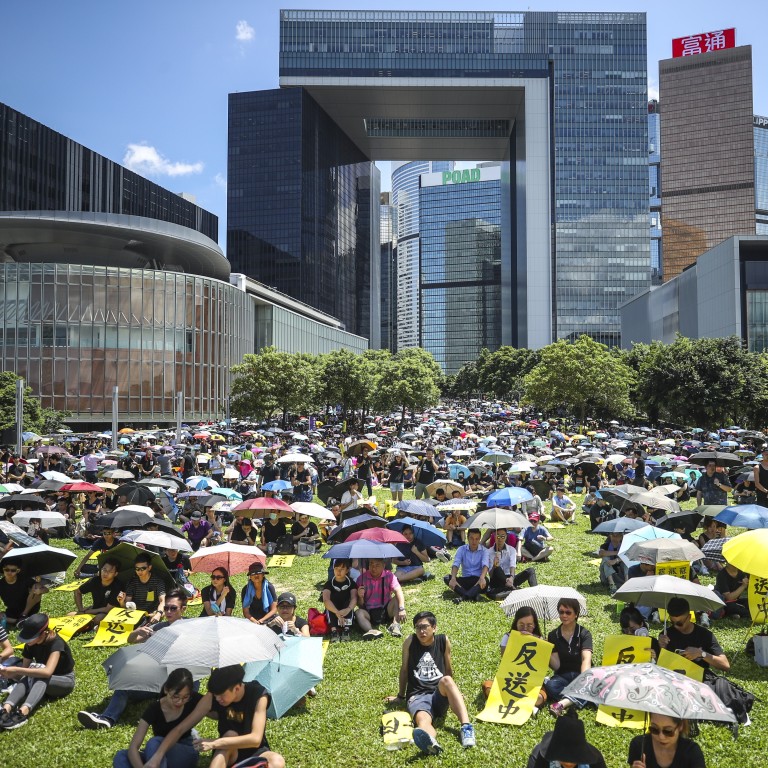 Hong Kong government turns to global PR firms for second time in attempt to repair city's tarnished image
After being turned down in September, officials have set low bar in search for some help selling Hong Kong to the world
But political scientist 'not optimistic' about its chances of success
Hong Kong officials are again looking for public relations companies to help rebuild the city's shattered image, after a previous attempt failed to find any takers.
And after almost a year of anti-government protests and the devastating economic impact of the coronavirus, they have set a low bar in their search.
According to a tender document issued on Tuesday, the government has invited PR firms to bid for a one-year communications project for a global campaign to relaunch Hong Kong.
But there is a relatively low threshold, with applicants required to have a physical office in Hong Kong, with a minimum of two full-time PR professionals who have at least one year's experience in the communications field, and also an office in North America or Europe.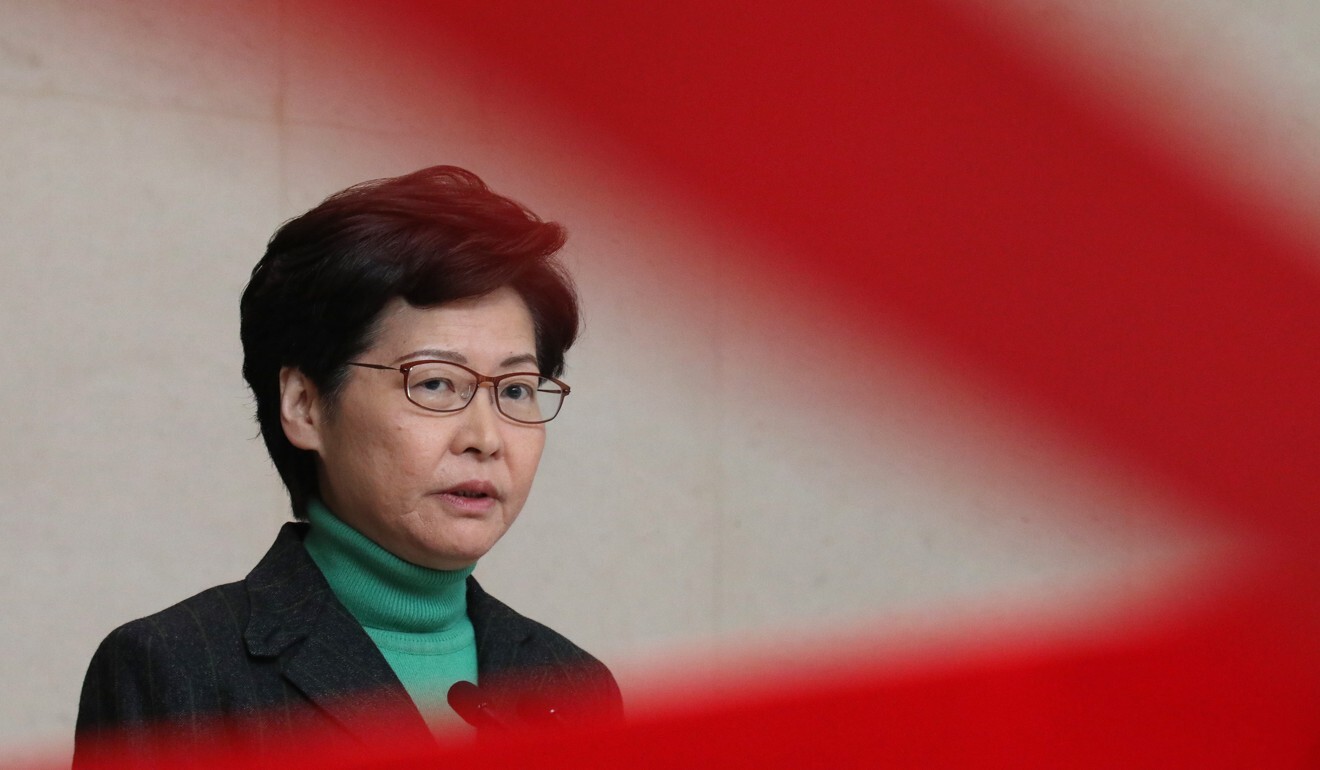 However, given that various global PR firms declined the opportunity last year to resurrect Chief Executive Carrie Lam Cheng Yuet-ngor's public image, a political scientist said it could be difficult for the government to attract quality bidders.
Ivan Choy Chi-keung, a political scientist from Chinese University, said he was not "optimistic about this tender exercise".
"Despite the anti-government movement having peaked, the lingering tension is still there," he said. "I think not many firms are willing to work for Carrie Lam."
Choy said turning around the negative global perceptions of the government was hard, with international communities holding a harsh view of Hong Kong because of its handling of the protesters, and global concerns over China's role in the coronavirus pandemic.
"The government may in the end manage to attract pro-government bidders but they are likely to be without proven track records," he said.
The tender documents said the successful bidder must help ensure target global audiences were aware of Hong Kong's economic recovery and responses to issues of international concern, including the facts surrounding the city's efforts to tackle the Covid-19 crisis.
"And that Hong Kong remains always welcoming and open for business … and has managed to avoid a complete lockdown of our city," the tender document said.
The selected firm needs to set out a communications strategy to highlight the city's recovery and help rebuild confidence in Hong Kong as a place to invest, do business, work and live. It also needs to explain how the strategy will be affected by a continuation of social unrest, as well as counter negative perceptions internationally.
A report in September said six out of eight global PR companies had declined the government's request in August for a worldwide outreach campaign, amid the heightening political tensions caused by anti-government protests.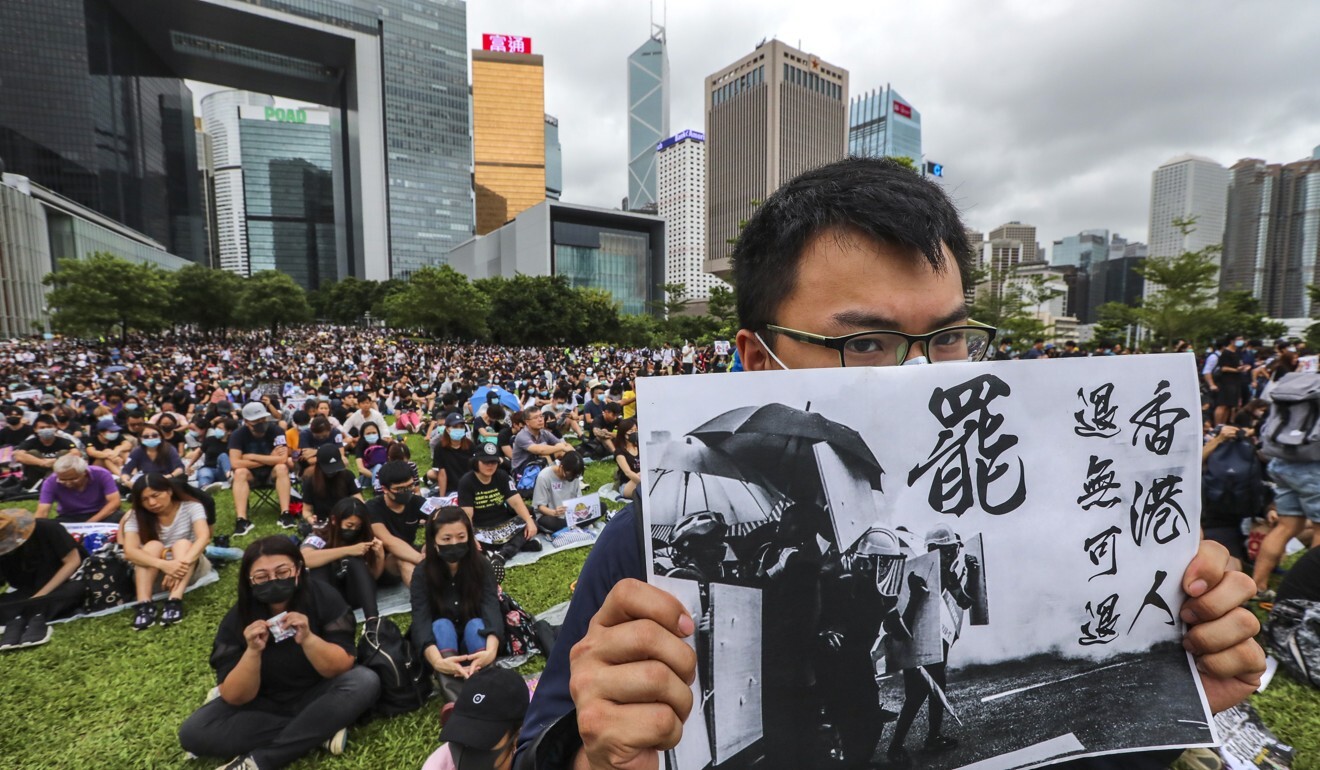 Lam later confirmed several companies had been approached, but the government had been advised that "the time was not right" to rebuild the city's image.
In the tender document the government admitted months of social unrest last year, followed by a global health crisis of enormous magnitude this year, had a severe impact on Hong Kong.
"Throughout the social unrest in 2019 there were views that the Hong Kong government did not effectively present its case to defend its actions, or effectively mobilise the community to support law enforcement actions and condemn intimidation, doxxing, vandalism and the criminal and violent behaviour of rioters," the government said.
"This had a negative impact on global perceptions about Hong Kong. Addressing these perceptions to effectively tell the Hong Kong story to targeted global audiences will be critical to support Hong Kong's economic recovery."
The document said local sentiment about the government remained negative despite Hong Kong faring "quite well" in the fight against Covid-19.
"Social unrest may return and ongoing geopolitical tensions may continue to impact international opinion and sentiment about Hong Kong," it noted.
The government has already earmarked close to HK$300 billion (US$38.7 billion) in relief measures via an anti-epidemic fund and budget measures to help the city during the crisis, including offering wage subsidies capped at HK$9,000 for each worker to employers to save jobs.
"As one of the world's most open and interconnected economies, Hong Kong must lay the groundwork to reconnect with global audiences and reopen for business and visitors," the government said.
"It [the successful bidder] must ensure that overseas businesspeople, investors, traders and professionals are aware of Hong Kong's economic recovery and continued strengths and advantages as a global financial, trade and services hub in the Asian time zone."
Public affairs consultant Andy Ho On-tat, an adviser to then Hong Kong leader Donald Tsang Yam-kuen from 2006 to 2012, said even if Lam found someone to lead the campaign, it would eventually backfire with her failure to address the crisis of confidence in the city arising from the social unrest.
He pointed to the government's refusal to set up an independent committee to investigate the social unrest as a typical example of its inaction.
"It will be a waste of money," Ho warned. To rebuild Hong Kong's image, the first thing is to restore Hongkongers' confidence in the city's governance and its future."
He said the core issues concerned how Lam had addressed mounting public frustrations over the perceived erosion of the rule of law, alleged police brutality and integrity issues among officials.
"But so far the government has given the public an impression that it is unwilling to address these issues and has taken a high-handed approach to crack down on its opponents." he said.
"How can the government restore global communities' confidence in Hong Kong? How can it convince them to invest in Hong Kong when Hongkongers themselves don't have faith in the city?"
Help us understand what you are interested in so that we can improve SCMP and provide a better experience for you. We would like to invite you to take this five-minute survey on how you engage with SCMP and the news.
This article appeared in the South China Morning Post print edition as: New hunt for firm to rebuild city's shattered image