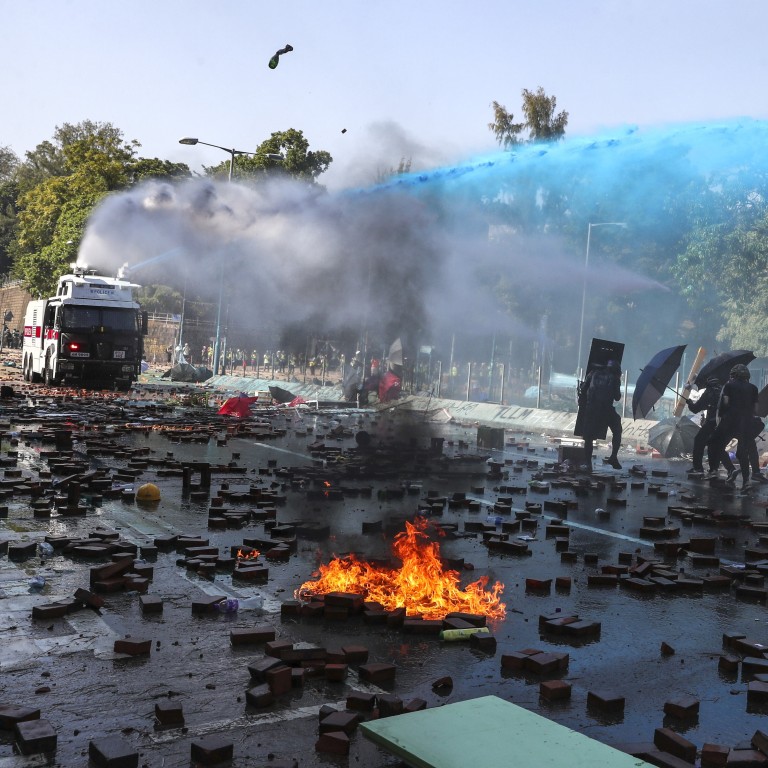 Hong Kong anti-government protests: keep 'political virus' of unrest off streets, Beijing urges as Covid-19 eases
In its sixth such statement since April, the Hong Kong and Macau Affairs Office says 'forces orchestrating the black violence' want the city to break from China
Beijing's two offices overseeing the city have been asserting their authority amid a controversy over the limits of their power
Beijing has ramped up its broadsides against a return to chaotic anti-government protests in Hong Kong on the back of an easing coronavirus situation, this time warning that it will not allow the "political virus" of violence to turn the city into an independent entity.
The cabinet-level Hong Kong and Macau Affairs Office (HKMAO), in its sixth such statement since April, on Wednesday urged all people and institutions that exercise public powers in the city to put a stop to violence, adding that, unless they did so, Hong Kong would never be peaceful.
"The forces orchestrating the black violence want to resist the central government's comprehensive jurisdiction over Hong Kong and turn the city into an independent or semi-independent political entity at the cost of destroying Hong Kong," a spokesman said, adding that the central government would not "sit idly by with these recklessly demented forces".
"Black violence and the 'If we burn, you burn with us' mentality are a political virus in Hong Kong and a big enemy of the 'one country, two systems' formula," he said.
The call to action came four days after Beijing's liaison office in Hong Kong warned that the city would have no future if anti-government protesters returned to violence instead of working together to battle the coronavirus crisis. The two offices have been asserting their authority amid a controversy over the limits of their power regarding internal Hong Kong affairs.
In a press release responding to media queries and presented in a question and answer format, the HKMAO spokesman echoed the call of an alliance of pro-establishment heavyweights for countering protesters' "If we burn, you burn with us" mantra.
The Hong Kong Coalition,
set up on Tuesday
by former chief executives Tung Chee-hwa and Leung Chun-ying, plans to line up 1,000 prominent figures from across society to support officials in reviving Hong Kong's coronavirus-ravaged economy.
The HKMAO spokesman said violent protests had returned to the city's streets on the May 1 holiday, after the easing of the Covid-19 outbreak. While major protest chaos was expected on May 1, it did not materialise, with riot police out in force – though a 15-year-old was arrested for hurling petrol bombs in Mong Kok. Officers enforcing a ban on public gatherings also dispersed protesters with pepper spray at the New Town Plaza shopping centre in Sha Tin.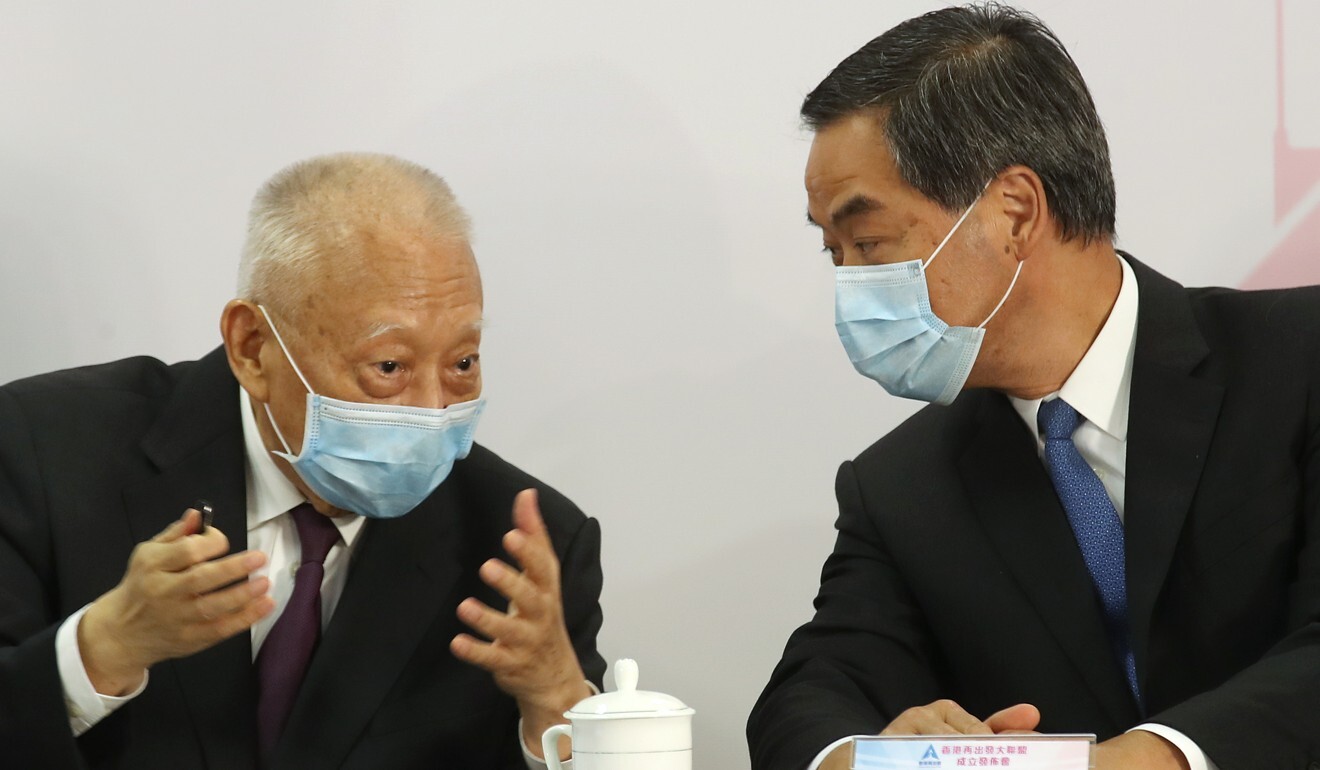 Three suspected home-made bombs were found in an abandoned school in Ngau Tau Kok on Saturday.
Since the unrest began in June last year – sparked by an extradition bill, which the government has since withdrawn – radicals have destroyed traffic lights, set street fires, attacked police stations, vandalised MTR facilities, shops and banks, and occupied universities. They have also attacked police officers on the front lines, hurling petrol bombs and bricks. Protests died down with the Covid-19 outbreak in January, before the small revival in May.
Democratic Party chairman Wu Chi-wai said the two offices' frequent statements showed Beijing was stepping up its hardline approach to the city.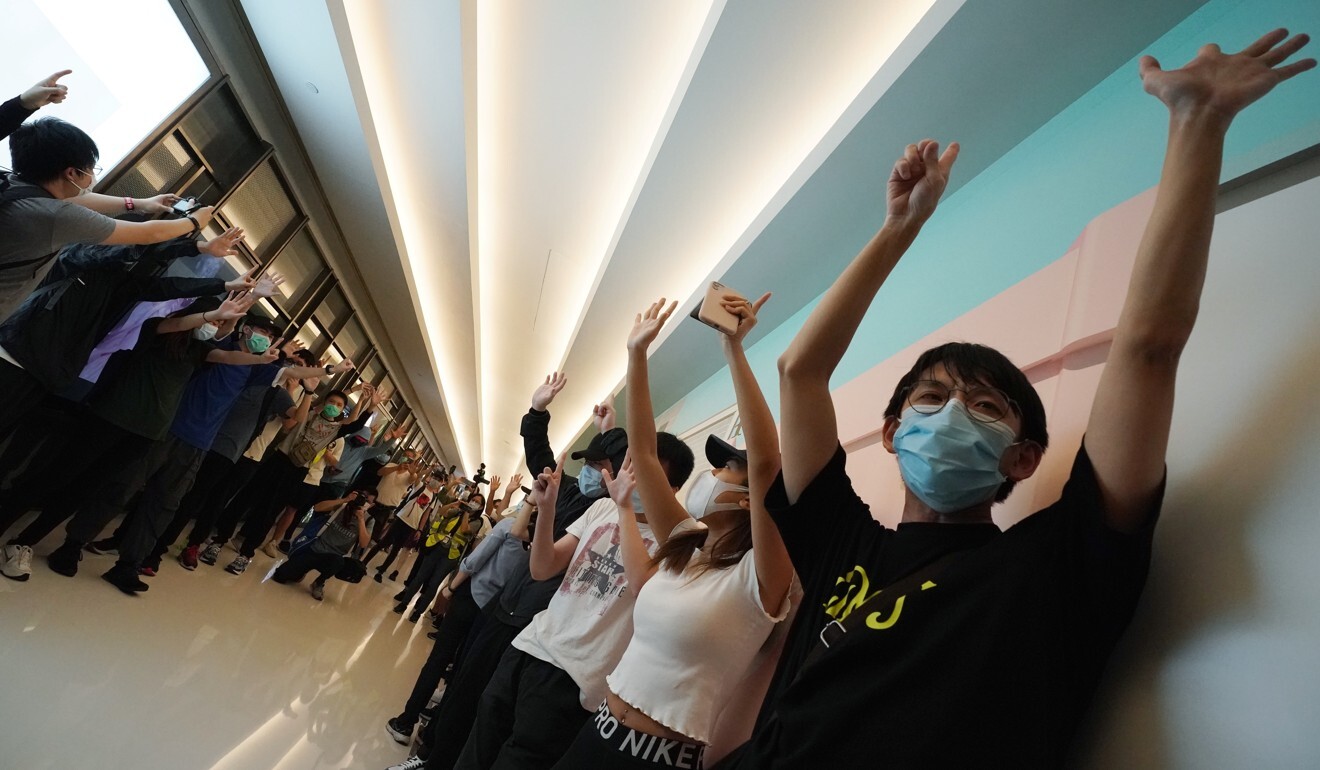 He said he expected the central government to push forward national security legislation in Hong Kong during the upcoming annual sessions of the National People's Congress and the Chinese People's Political Consultative Conference in Beijing.
"I predict they will make announcements on the implementation of Article 23 [of the Basic Law], and there will be a deadline," he said.
Wu also said the Hong Kong government offered no resistance to interference from Beijing and thus gave central authorities more room to comment on local affairs.
"When the central government has to meddle with matters of all sizes, it means one country, two systems is deformed," Wu said.
Help us understand what you are interested in so that we can improve SCMP and provide a better experience for you. We would like to invite you to take this five-minute survey on how you engage with SCMP and the news.
This article appeared in the South China Morning Post print edition as: HK 'political virus' must not return, Beijing says