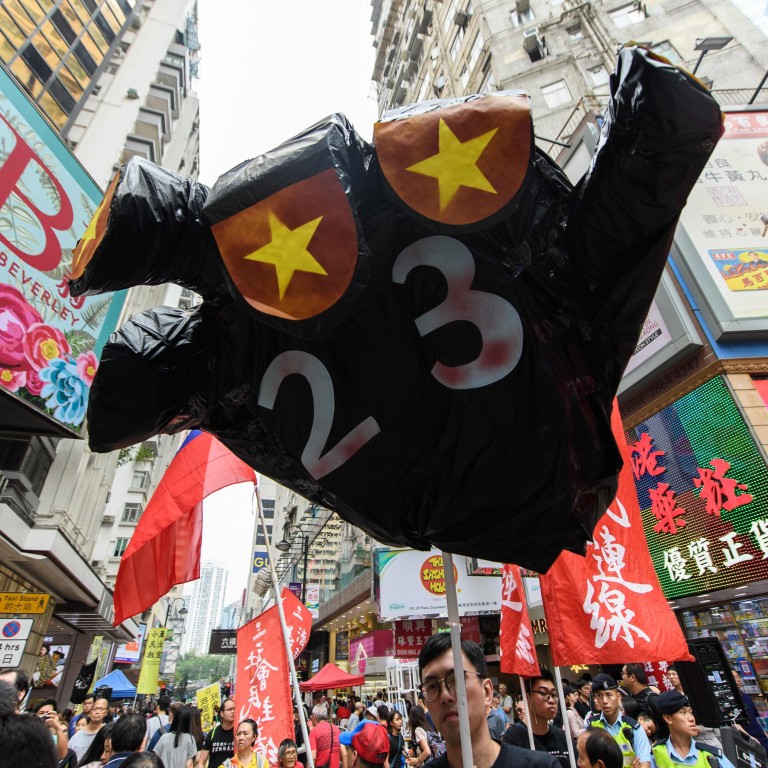 Two Sessions 2020: new law will 'prevent, frustrate and punish' acts in Hong Kong that threaten national security, top official says
Document put before mainland China's top legislative body says legislation will require city's government to set up specific organisation to handle security issues
National People's Congress Standing Committee vice-chairman Wang Chen says Beijing is trying to protect Hong Kong residents from 'small minority of criminal acts'
A new law to prevent, frustrate and punish acts in Hong Kong that threaten national security will require the city's government to set up a specific organisation to do the job, according to a document put forward at China's legislature on Friday.
Speaking at the opening of the annual session of the
National People's Congress
(NPC), Wang Chen, vice-chairman of the NPC's Standing Committee, confirmed that the law would proscribe secessionist and subversive activity as well as foreign interference and terrorism in the city – all developments that had been troubling Beijing for some time, but most pressingly over the past year of increasingly violent anti-government protests.
Wang said a fundamental consideration behind the resolution was that Beijing would not allow Hong Kong to be turned into a "base of infiltration".
"Using Hong Kong to infiltrate and sabotage the mainland touches on our bottom line, it is absolutely not tolerable," he said.
00:31
Hong Kong faces China imposed national security law
Hong Kong faces China imposed national security law
He also stressed that by making the new law, Beijing had been trying to protect the legal rights of the city's residents: "To prevent, frustrate and punish the small minority of criminal acts that harm national security is to offer better protection to the safety of life and property of the vast majority of Hong Kong people, as well as their basic rights and freedoms."
Wang added that the law would help China implement the "one country, two systems" principle, govern Hong Kong in accordance with the law, and firmly object to "external meddling".
The city's opposition camp has strongly criticised the move, describing it as a violation of one country, two systems – but separate public statements in support of it have been offered by Beijing's Hong Kong and Macau Affairs Office; its liaison office in Hong Kong; the city's pro-establishment camp and Chief Executive Carrie Lam Cheng Yuet-ngor.
"Hong Kong still has the responsibility to legislate [on national security] as soon as possible," Lam said.
"The [resolution] … will not affect the various rights and freedoms that Hong Kong people enjoy under the law, nor will it affect the judiciary in exercising its independent judicial power and the power of final adjudication."
Beijing's move comes against the backdrop of rapidly escalating tensions between the United States and China. The US has until the end of this month to decide whether to certify Hong Kong's autonomy under the Human Rights and Democracy Act of 2019.
The tabling of the resolution came a day after Beijing announced that it would do so to enable the apex of its top legislative body, the NPC Standing Committee, to craft and pass a new national security law tailor-made for Hong Kong.
The NPC is expected to vote on the resolution at the end of the annual session, which is likely to be on May 28. The resolution will then be forwarded to the standing committee to chart the actual details of the legislation.
According to a copy of the document obtained by the Post, the resolution will authorise the standing committee to make relevant laws to establish a sound legal system and enforcement mechanism for safeguarding national security in Hong Kong.
"[Such a law] would prevent, frustrate and punish any secessionist or subversive activity, the organising of terrorist acts, and other acts that seriously threaten national security, as well as activities of foreign and external interference in Hong Kong," it reads.
"The NPC Standing Committee decides to list the law in Annex III of the Basic Law, and it will be announced and implemented in Hong Kong."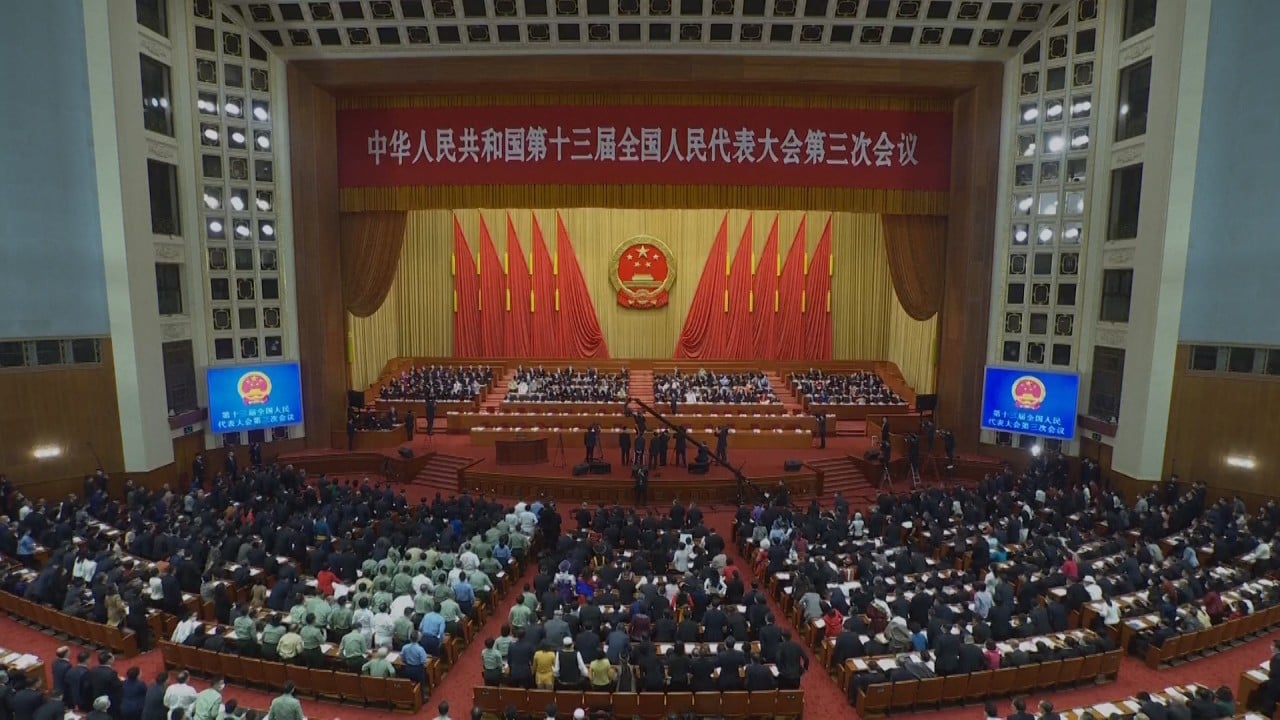 03:49
Hong Kong democrats bash national security law from China's two sessions, US also voices concern
Hong Kong democrats bash national security law from China's two sessions, US also voices concern
Under Article 18 of the city's mini-constitution, national laws can only be applied in Hong Kong if they are listed in Annex III of the
Basic Law
and relate to defence, foreign affairs and "other matters outside the limits" of the city's autonomy.
Those laws would then either be promulgated – taking effect automatically – or adopted through local legislation.
The resolution also specified that Hong Kong must "establish an organisation and enforcement mechanism to protect national security".
"[It must] strengthen the force of law enforcement … The central government's relevant authorities which protect national security, based on need, will set up organisations in Hong Kong to fulfil their responsibilities in protecting national security," it added.
The responsibility of Hong Kong's leader was also highlighted in the resolution: "To fulfil his or her responsibility in protecting national security, the chief executive should launch promotion and education [programmes on the matter], frustrate acts that threaten national security, and submit reports to the central government regularly."
Beijing's move was seen by commentators as showing the central government had concluded that it was impossible for the city's administration to succeed at passing local legislation on such a law.
But the resolution also stated that it remained Hong Kong's constitutional responsibility to safeguard the nation's sovereignty and territorial integrity.
"Hong Kong should finish the national security legislation, as stated in the Basic Law, as soon as possible," it said.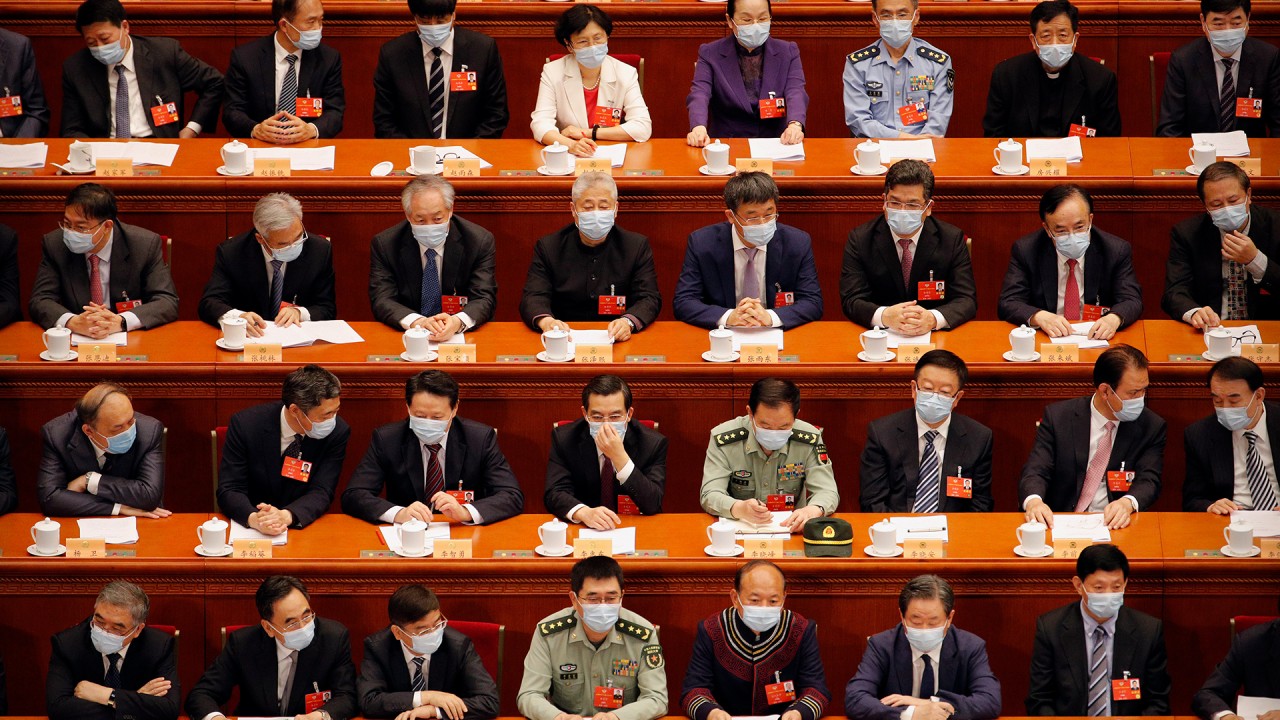 02:18
China's top political advisory body meets after Covid-19 delay
China's top political advisory body meets after Covid-19 delay
The NPC Standing Committee meets every two months. Tam Yiu-chung, Hong Kong's sole representative to the standing committee of the National People's Congress, said it usually took one to two meetings for the committee to pass a law.
"It is not a very complicated one. We would consult the Hong Kong government and the Basic Law Committee," he said, expecting the communication would sort out some technical issues over compatibility of the law in the local common law system.
Ip Kwok-him, a local deputy of the NPC, hoped for the national security law's speedy passage.
"The foreign interference issue is very serious," he said. "I believe Beijing would not allow a long period of legislation, and June would be an appropriate time."
Jimmy Sham Tsz-kit, convenor of the Civil Human Rights Front, said it would rally its supporters against incoming national security laws.
"With more than 2 million people, we will see hope, we need to save Hong Kong together," Sham said.
Former lawmaker Lee Cheuk-yan, an opposition veteran, said Beijing had been using national security laws on the mainland to clamp down on dissent.
He noted that Nobel Peace Prize laureate Liu Xiaobo was sentenced to 11 years in prison in 2009 for inciting subversion.
"The subversion offence is basically speech crime," Lee said.
But while the opposition camp warned that enacting the law through promulgation and bypassing the city's legislature was no different from certifying the death of the one country, two systems guiding blueprint, Tam argued that they were safeguarding the principle.
"We are safeguarding and protecting one country, two systems instead. Their advocacy of independence is destroying one country, and without one country, there is no two systems," he said.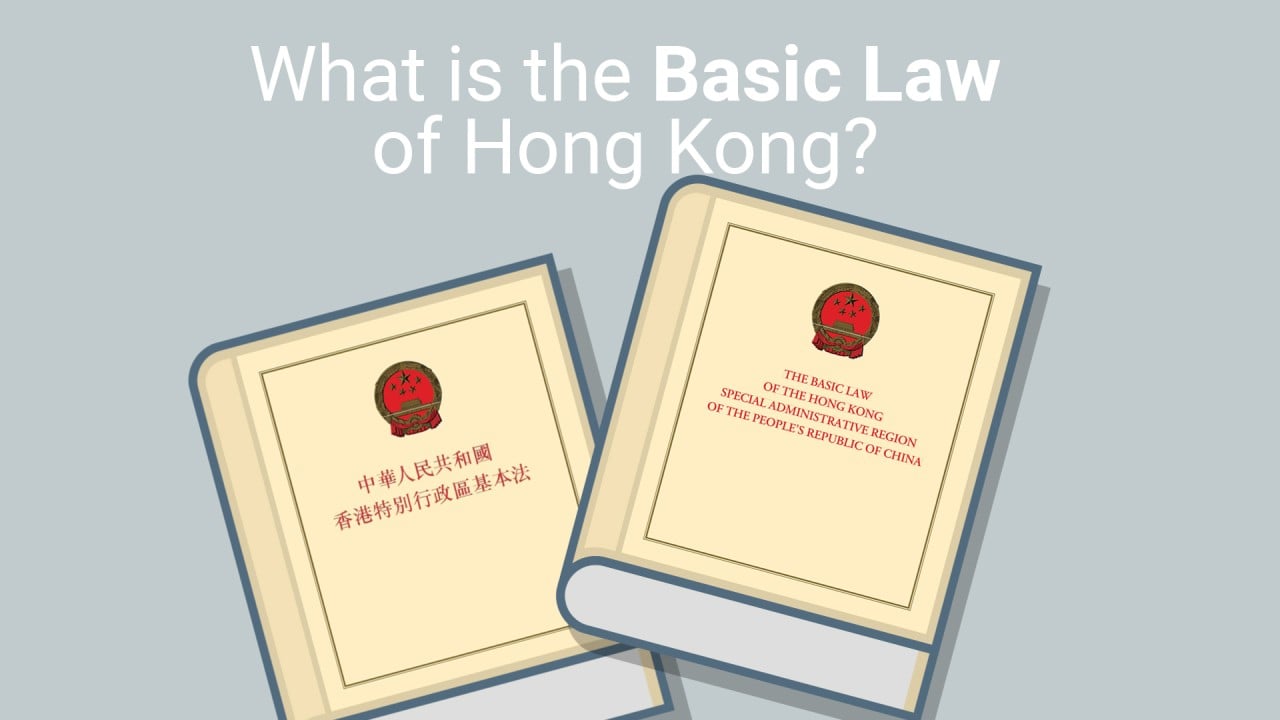 02:31
What is the Basic Law of Hong Kong?
What is the Basic Law of Hong Kong?
"In the short run, social turbulence can hardly be avoided … But the new law would benefit the environment for running businesses, as they value long-term stability and rule of law as crucial factors of staying in Hong Kong," he said.
He said most citizens would not be affected by the new legislation, but believed acts such as calling on foreign governments to sanction Hong Kong and the mainland might be deemed illegal.
"Those were internal affairs that should be handled by ourselves," he said. "There have been no existing restrictions to stop Hongkongers from colluding with foreign forces."
Civic Party lawmaker Tanya Chan said some political groups, such as the Hong Kong Alliance in Support of Patriotic Democratic Movements in China, will have "close to zero" room to live under the proposed national security law.
"Some slogans, such as ending the one party rule in China, will be stepping on red lines," she said, adding that there might be risks in supporting human rights activists who had been jailed on the mainland for subversion.
She also warned the proposed laws could be used to bar pro-democracy activists from running in local elections.
"Will lawmakers and candidates who have chanted some slogans be disqualified?" Chan said.
She conceded the September election for Hong Kong's Legislative Council might be "meaningless", but said it was still important for the public to express their views by voting.
Additional reporting by Natalie Wong and Sum Lok-kei
Help us understand what you are interested in so that we can improve SCMP and provide a better experience for you. We would like to invite you to take this five-minute survey on how you engage with SCMP and the news.