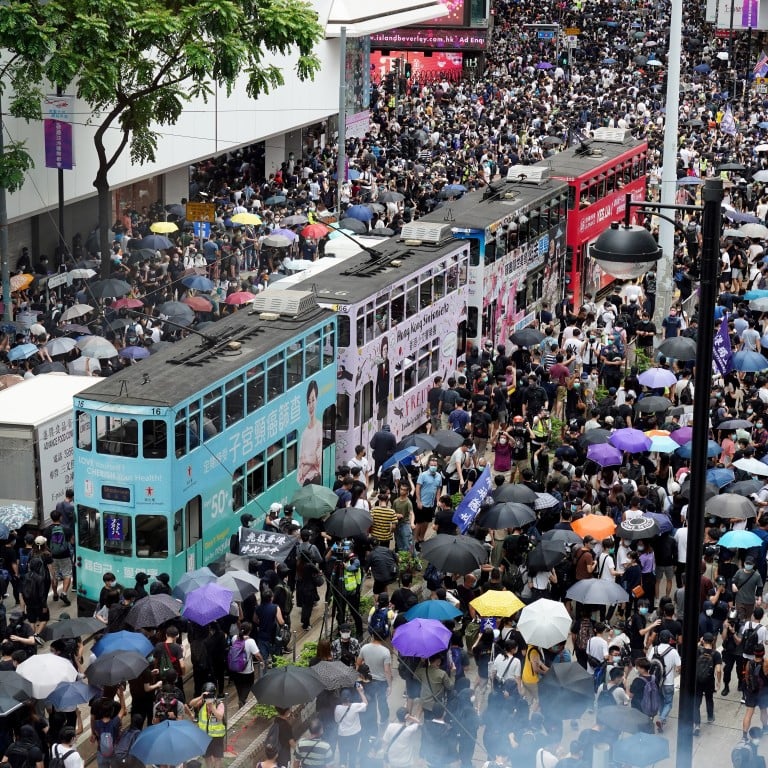 Beijing ramps up efforts to allay concerns over national security law for Hong Kong while city's pro-establishment camp also jumps into action
In a rare move, video is released of Vice-Premier Han Zheng meeting local deputies to the National People's Congress to explain proposed legislation
Local legal scholars believe there is little chance Hongkongers will have meaningful input into controversial draft legislation
Beijing and the city's pro-establishment camp have ramped up their efforts to allay concerns over the planned
national security law
for Hong Kong, a day after thousands protested against the controversial legislation.
In a rare move, the cabinet-level office that oversees Hong Kong affairs on Monday released a video of Vice-Premier Han Zheng meeting local deputies to the National People's Congress (NPC) to explain the law the previous day. In the past, such conversations were usually only leaked to the press afterwards by some of those who attended.
The video was published on a new website and Facebook page of the "Two Sessions 2020 Hong Kong Press Secretary" covering China's ongoing parliamentary meetings in Beijing.
In another unprecedented arrangement, the Hong Kong delegates coordinated among themselves and sent the media a list of representatives who were available to be interviewed to address worries over the bill.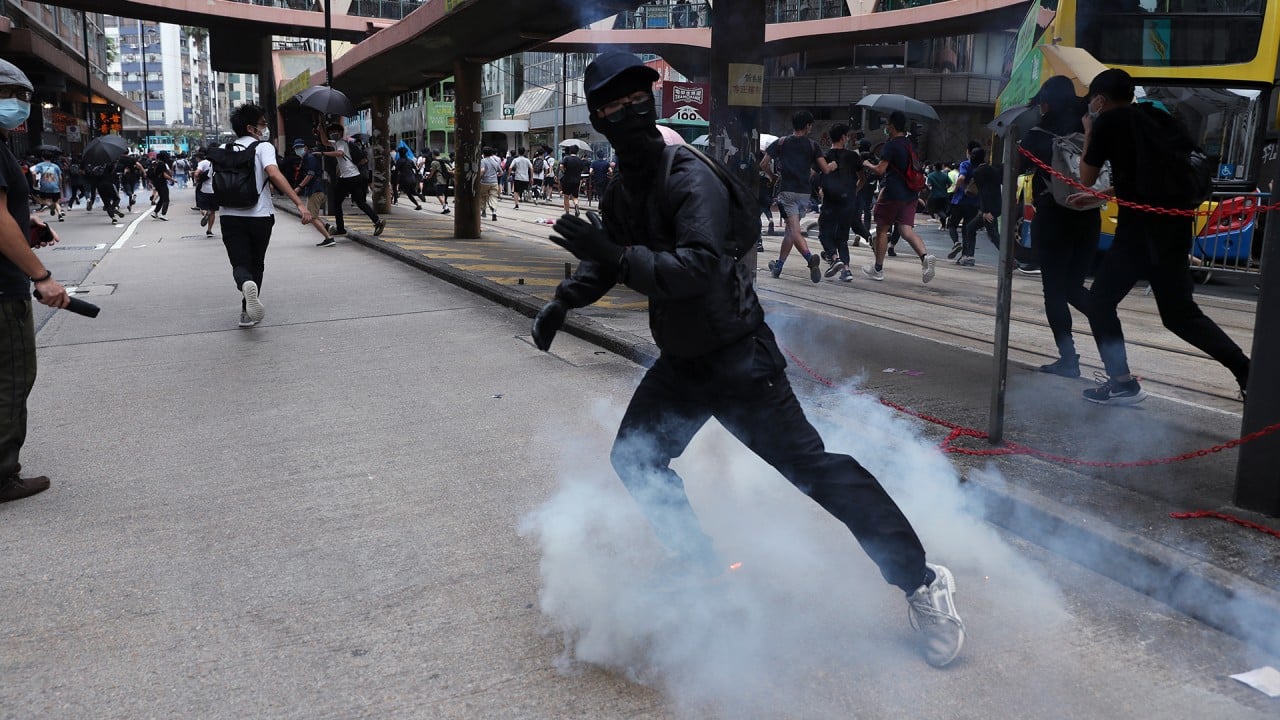 04:52
Tear gas fired as thousands protest Beijing's planned national security law for Hong Kong
Tear gas fired as thousands protest Beijing's planned national security law for Hong Kong
Meanwhile, Tam Yiu-chung, a member of the Standing Committee of the National People's Congress, the country's top legislative body, said Hongkongers concerned about
the law could submit their views to the NPC via an online platform. The website shows the number of comments received but not the remarks or government feedback.
But local political commentators said they saw little chance of meaningful input from Hongkongers.
"It's only a passive way of collecting opinions," said Ivan Choy Chi-keung, a political scholar at Chinese University.
"In the colonial period, many consultative committees were set up in Hong Kong, pooling representatives from different groups … In foreign democratic countries, they rely on elections to gain a public mandate."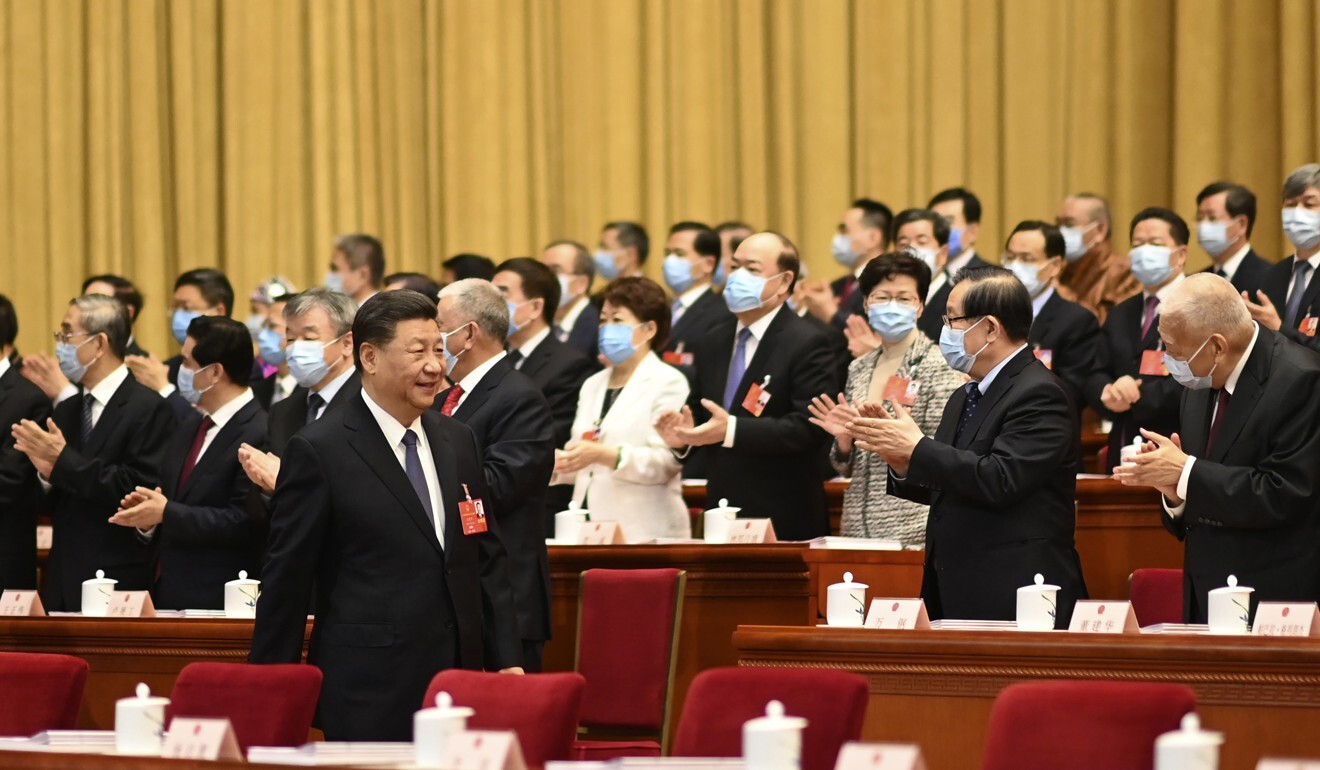 He said the NPC Standing Committee contained no voice representing the opposition in the city or most average citizens. Tam is Hong Kong's sole representative on the 174-seat body.
The city's journalists' union expressed concern that the law, the details of which remain unknown, could greatly affect reporters who quote those critical of the Hong Kong or central governments.
"Officials have not explained the law clearly, and we are worried the move will further tighten freedom of speech and press, and [want to know] how journalists will be protected under the new law," Hong Kong Journalists Association chairman Chris Yeung Kin-hing said.
An alliance of pro-Beijing groups, led by pro-establishment lawmakers including Starry Lee Wai-king, have collected more than 210,000 signatures in support of the law via an online platform since Sunday. They will also be setting up street booths to collect names.
A pro-Beijing concern group formed by a group of legal experts also published a booklet, which detailed 20 questions and answers to address worries over the law.
The booklet, widely circulated among the pro-government camp, reiterated that Hong Kong people would still be able to use social media and communication tools such as Facebook, Instagram and WhatsApp. It said freedom of communication and speech was fully guaranteed.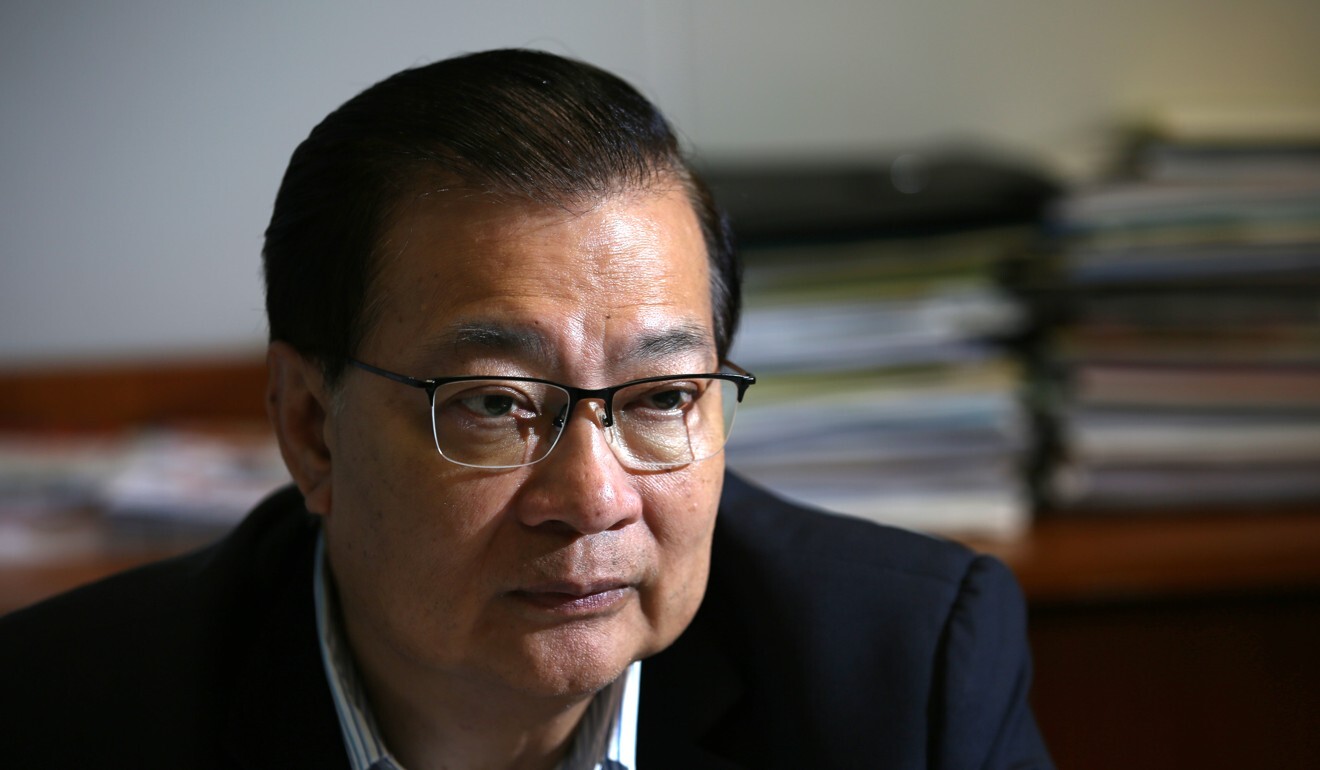 On Sunday,
large-scale street protests returned to Hong Kong
for the first time in months after Beijing two days earlier unveiled a resolution to "prevent, frustrate and punish" threats to national security by outlawing acts of secession, subversion and terrorism.
Pepper spray, tear gas and a water cannon were used, while a number of officers were reportedly hurt and a
lawyer suffered serious injuries
after being assaulted by a group of black-clad protesters.
Instead of asking the city to craft its own law, the central government announced plans at the opening of its annual legislative sessions to promulgate a national security law by listing it in Annex III of the Basic Law, the city's mini-constitution, bypassing Hong Kong's legislature.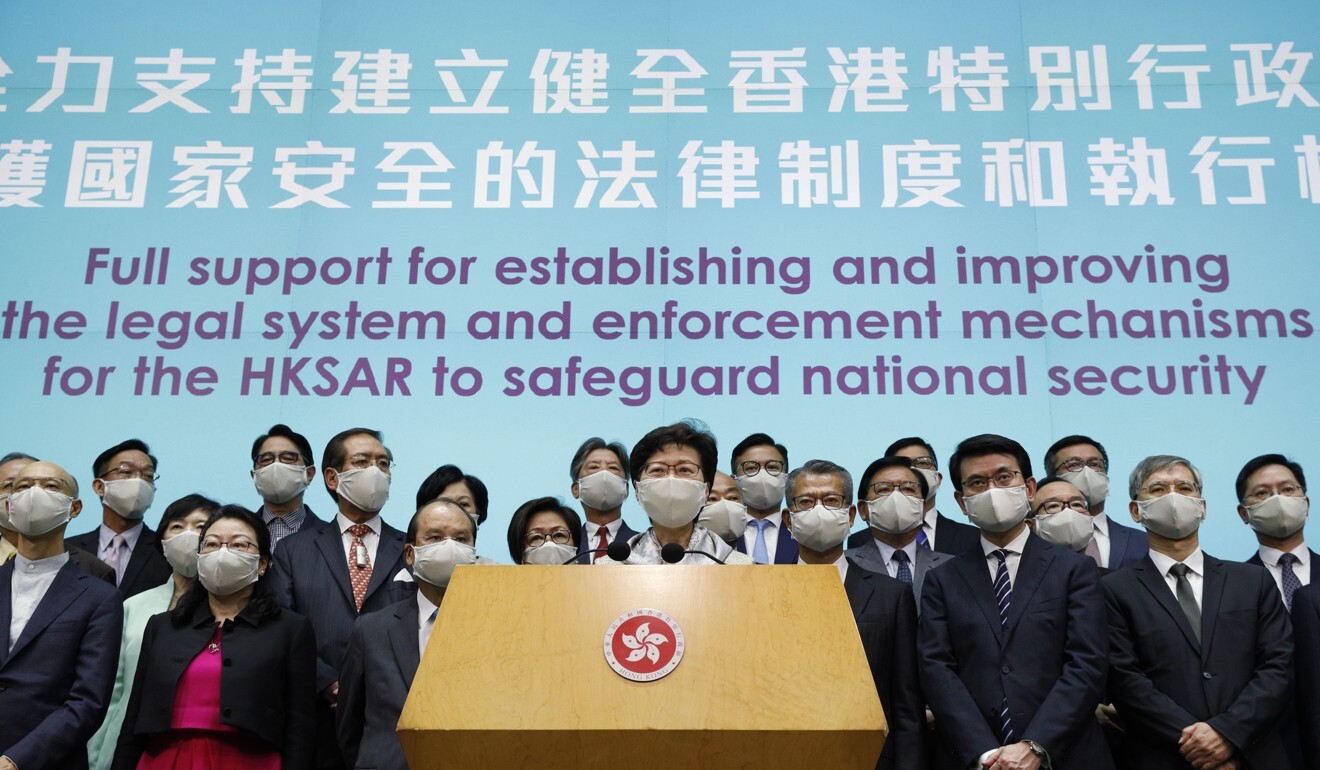 Repeating the government's stance that plugging national security "loopholes" was an urgent necessity, Tam said Beijing would consult Chief Executive Carrie Lam Cheng Yuet-ngor's administration and the Basic Law Committee while drafting the bill.
"We agree there's a continuous need for more [explanation] of the law, so that young people will not be deceived. I have also suggested we invite some mainland officials to town to explain further, " he told a radio programme.
Basic Law Committee member Albert Chen Hung-yee, a law scholar at the University of Hong Kong, said he believed the committee would have limited room to express its opinion about the law.
According to Article 18 of the Basic Law, the NPC Standing Committee could add a law in Annex III – allowing a national law to be applied in Hong Kong by promulgation – after consulting its Basic Law Committee and the Hong Kong government, Chen said, adding he thought it likely the committee would be consulted only after the law was drafted.
Help us understand what you are interested in so that we can improve SCMP and provide a better experience for you. We would like to invite you to take this five-minute survey on how you engage with SCMP and the news.
This article appeared in the South China Morning Post print edition as: Efforts to allay law fears begin