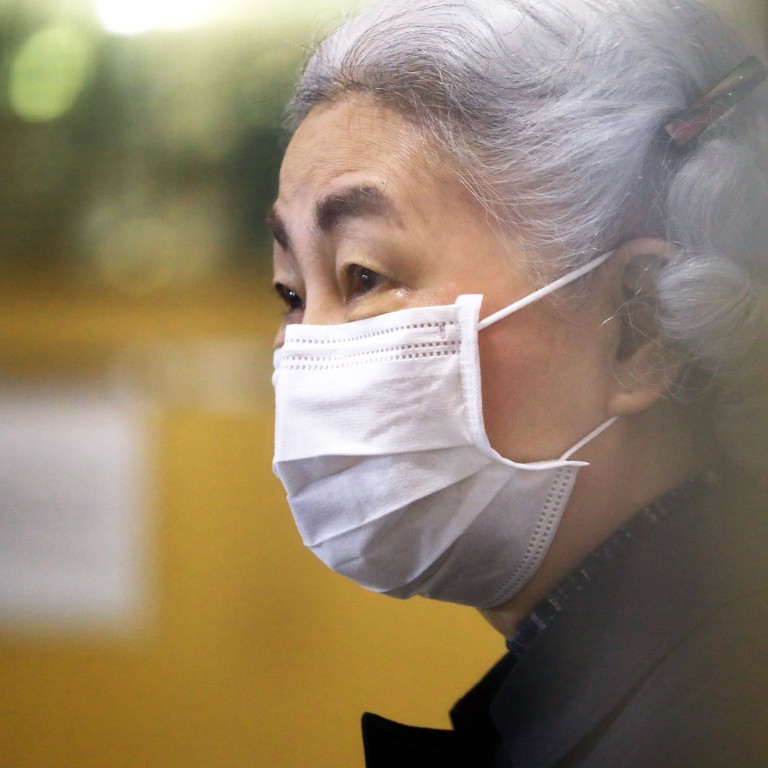 Hong Kong must choose 'lesser of two evils' – US retaliation or foreign investment exodus due to unrest, former justice secretary says
Elsie Leung also says barring of foreign judges from security cases would violate city's Basic Law, though seeking Beijing's interpretations is 'normal'
Another legal heavyweight questions if local courts will have authority to declare provisions of Beijing's new national security law unconstitutional
Hong Kong must choose "the lesser of two evils", American retaliation or a foreign investment exodus from an "unstable society" that lacks a security law, a former justice secretary has argued in the wake of the United States declaring the city is no longer autonomous.
Elsie Leung Oi-sie also said that while Hong Kong courts could seek interpretations from the Standing Committee of China's National People's Congress (NPC) before deciding relevant cases, a suggestion that Beijing would bar judges of foreign nationalities from those decisions would "not be in compliance with the Basic Law".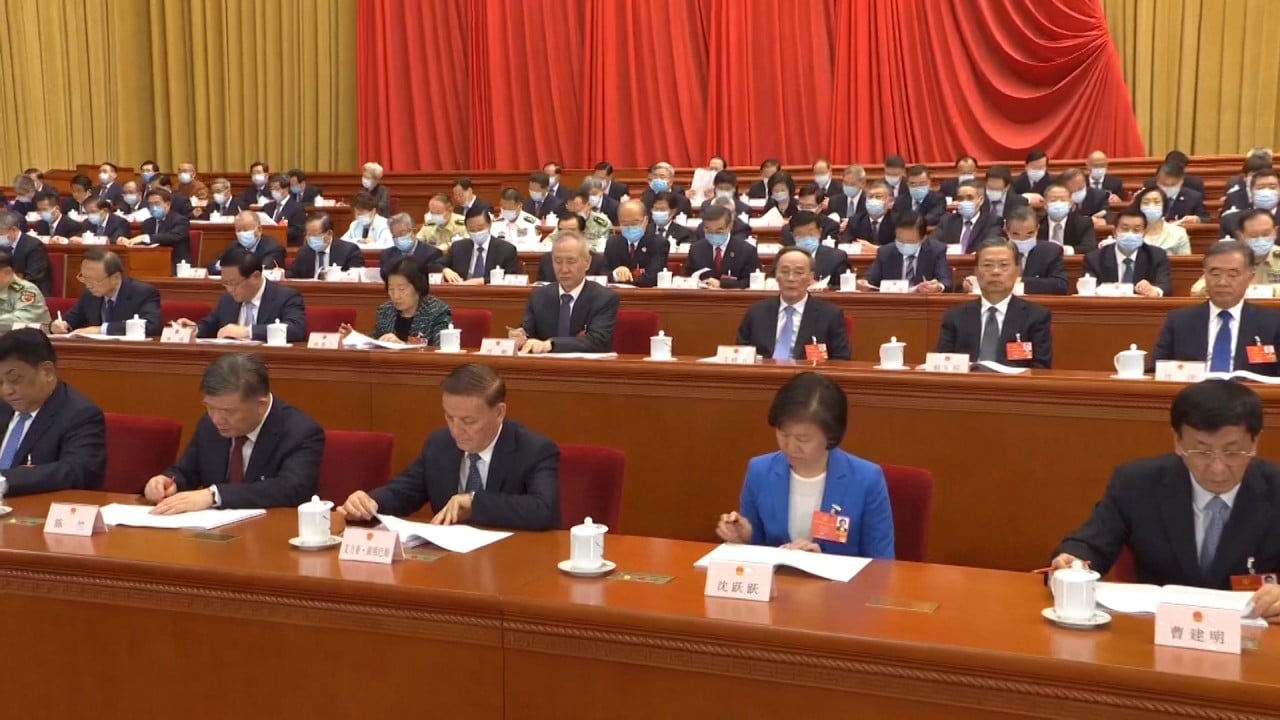 02:17
How China is drafting a new Hong Kong national security law at the National People's Congress
How China is drafting a new Hong Kong national security law at the National People's Congress
US Secretary of State Mike Pompeo on Wednesday told Congress the State Department no longer considered Hong Kong autonomous from mainland China, a day before the NPC was set to approve a resolution asking the Standing Committee to craft a law prohibiting acts and activities of secession, subversion, terrorism and foreign interference in Hong Kong.
Critics of the legislation have said US sanctions would hammer the city's economy, and questioned whether the law would curtail judicial independence and criminalise speech critical of the Communist Party and the Chinese state.
The move by the US, which threatens Hong Kong's long-standing special trading status and preferential economic treatment, followed a mass protest across the city on Wednesday. More than 360 people were arrested while protesting against the security law and a contentious national anthem bill being debated by city lawmakers.
Speaking on a local radio programme, Leung, who is also a former vice-chairwoman of the Basic Law Committee, sought to play down the US remarks on Thursday, saying "these things will happen" and urging Pompeo to hold off on commenting until the fine print of the new law had emerged.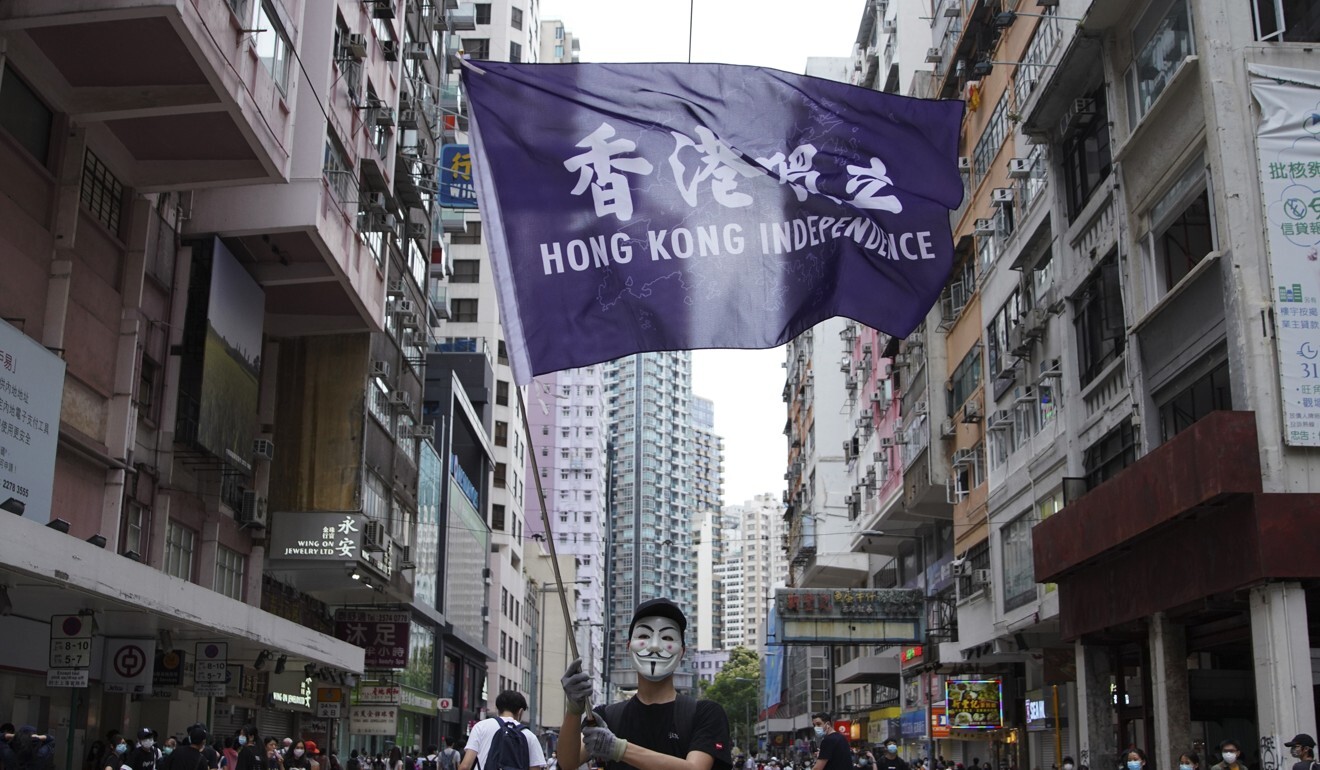 "Choose the lesser of the two evils. If we don't do anything and endanger national security, society will not be stable and foreign investment won't come. As a result, our local economy will not develop," she said.
Asked if local courts could consult the NPC Standing Committee for its interpretation of national security cases, the former minister said that had long been the case. "This has always been a part of our legal system," she said.
Leung added that local courts held jurisdiction over matters other than national defence, diplomacy and other issues specifically reserved for the central government, and believed there was no need to set up a special branch to hear security cases. "Our existing structures can deal with them," she said.
Asked about media reports suggesting Beijing would bar Hong Kong judges of foreign nationalities from hearing security cases, in an arrangement similar to Macau's, Leung said that would not be compatible with the Basic Law, the city's mini-constitution.
The city's highest court, the Court of Final Appeal, has 23 judges, 15 of whom are foreign, mostly from other common law jurisdictions such as Britain, Canada and Australia.
But which particular judge was assigned to preside over a particular case was an administrative matter for the judiciary to decide, she said.
Leung added that acts which "subvert the Hong Kong government with the aim to subvert the central government" would fall foul of the national security law, saying this had to be considered when looking at potential cases involving actions intended to paralyse the Legislative Council or rejecting the budget.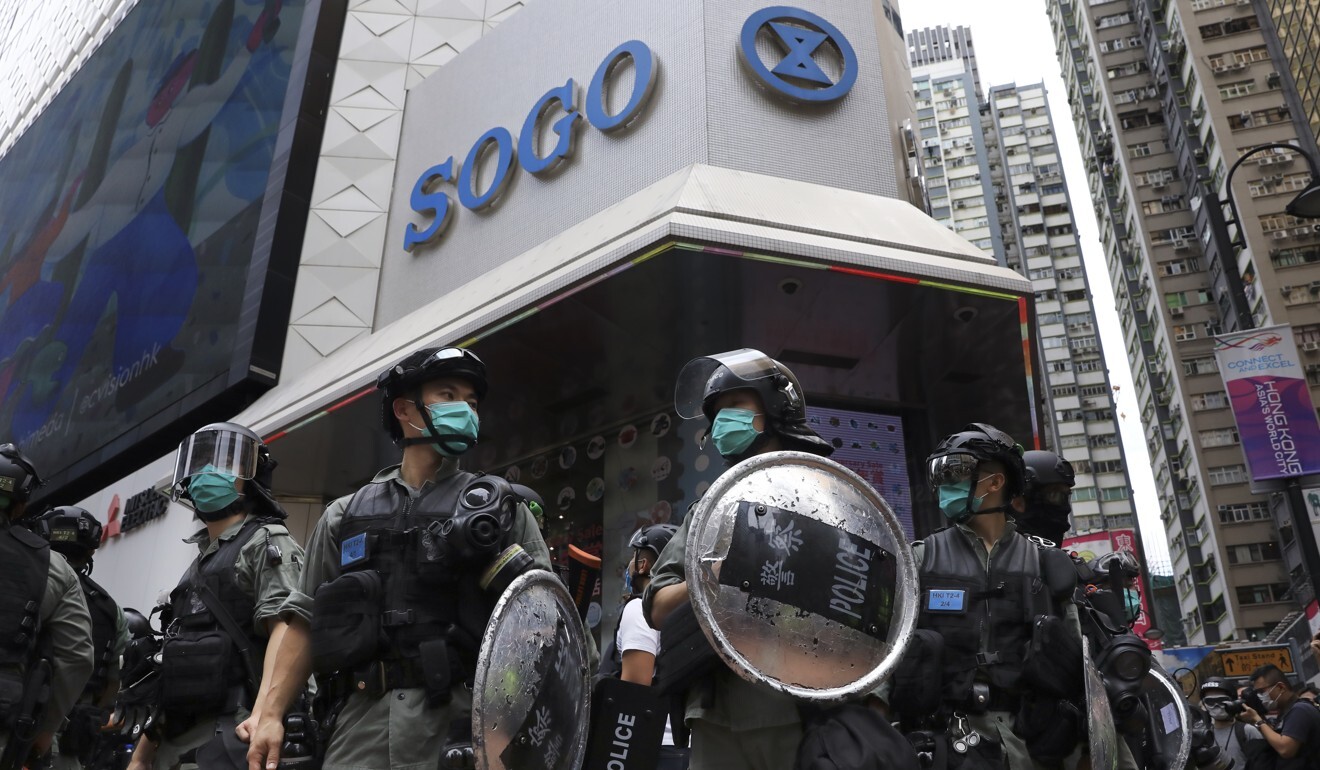 Johannes Chan Man-mun, former dean of the University of Hong Kong's faculty of law, questioned whether local courts would have the power to declare certain provisions of the national security law unconstitutional and incompatible with the city's other human rights laws, saying China's move would quash Hong Kong's judicial independence.
"Even if the Hong Kong courts do have that power, will mainland China applaud and say 'well done Hong Kong', or will they react strongly and say Hong Kong doesn't understand national security and grasp the law's original meaning?" he asked.
Lawmaker Felix Chung Kwok-pan, leader of the pro-establishment Liberal Party, called the US intervention a "huge" development that could impact local businesses since the city was an "open economy".
"The most extreme thing the US can do is to abolish Hong Kong's peg to the US dollar … but I don't think they will go that far," he said.
Hong Kong's dollar has been pegged to its US counterpart since 1983, and the Hong Kong Monetary Authority keeps the currency trading between 7.75 and 7.85 to the US dollar. The arrangement is thought to have brought financial stability to the city.
Joshua Wong Chi-fung, secretary general of opposition group Demosisto, meanwhile, on Thursday refuted claims he had "sold out" the city's interests by calling for passage of the US' Hong Kong Human Rights and Democracy Act as well as sanctions on local and mainland officials.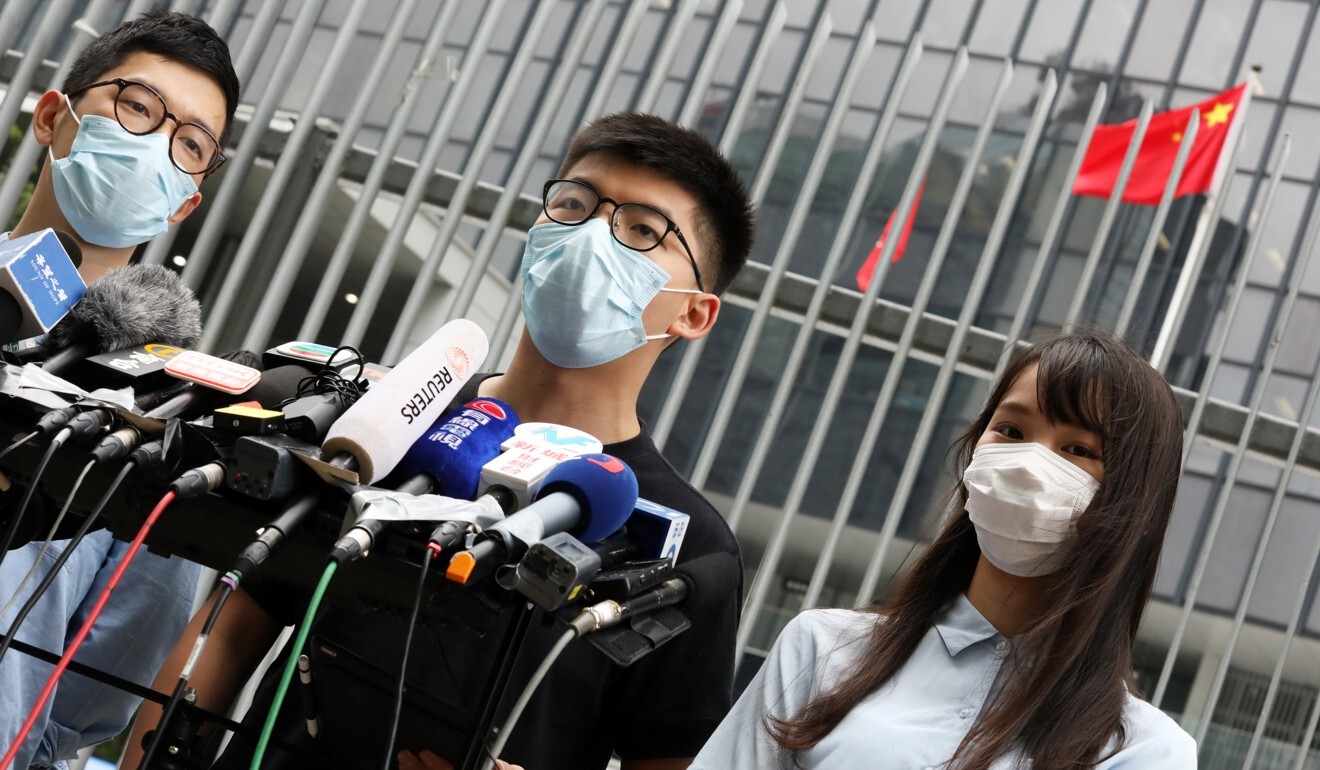 "The root cause is not the protesters in Hong Kong … it is because [Beijing's] implementation of the national security law breached the promise of the Joint Declaration, an international treaty registered at the UN," Wong told a local radio programme.
The former student leader, who rose to fame during the 2014 Occupy protests, added he thought it unlikely Hong Kong would lose all preferential treatment.
"We urge President Trump to … enhance the economic partial sanction on Hong Kong's [mainland Chinese] capital, and those businessmen and politicians who violated human rights [principles] by enhancing the national security law," he said.
Citing Washington sources, he said it was unlikely the general public would be adversely affected on issues such as visas, though people "serving the interests of Beijing" could be impacted.
Wong said the same sources told him Trump was considering ending Hong Kong's status as a separate tax region from mainland China and "would not rule out" using the International Emergency Economic Powers Act (IEEPA) to apply pressure on Beijing.
The IEEPA allows the US president to impose a wide range of economic penalties on individuals or countries they deem related to "any unusual and extraordinary threat" to their country.
Since it was enacted in 1977, the IEEPA has targeted countries including Iran, Colombia, Syria and, most recently, Nicaragua.
Wong also said on a radio programme that his party's continued existence would be under threat if the law was passed.
Help us understand what you are interested in so that we can improve SCMP and provide a better experience for you. We would like to invite you to take this five-minute survey on how you engage with SCMP and the news.
This article appeared in the South China Morning Post print edition as: city must choose 'lesser of two evils', elsie leung says