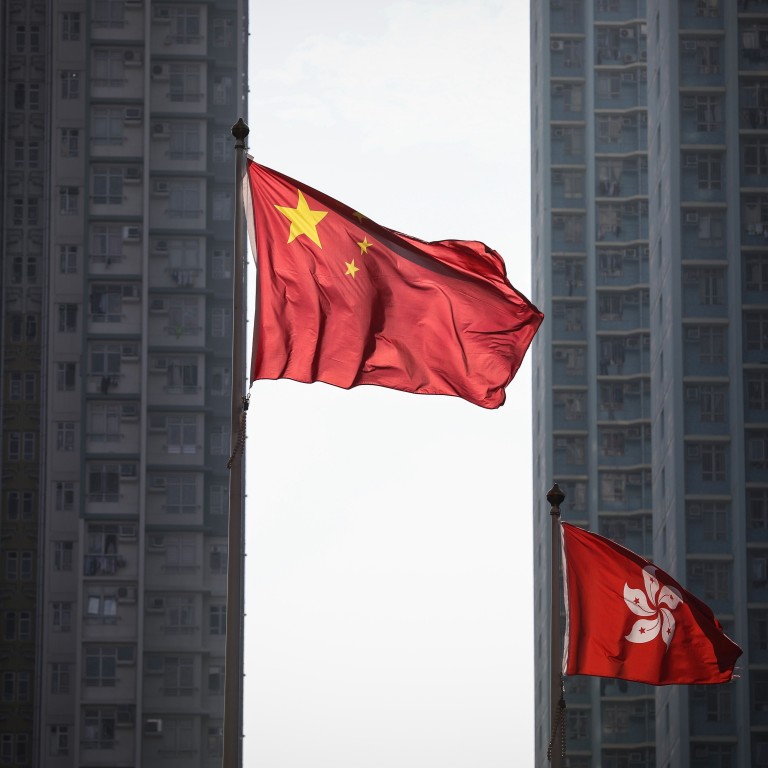 National security law: Hong Kong delegates to NPC say US retaliatory measures will not weaken Beijing's resolve
Tam Yiu-chung, the city's only member of the NPC Standing Committee, vows no U-turn on decision to introduce law despite Washington's threat of sanctions
'US failed to defeat China' in previous conflicts, says Xia Baolong, Beijing's top official on Hong Kong affairs
Hong Kong's representatives to mainland China's top legislature on Friday vowed to enlist support for the new national security law amid widespread opposition and anxiety in the city, stressing that Beijing's resolve would not be weakened by any retaliatory measures by Washington.
There would be no U-turn on the decision to introduce the law despite such threats, Tam Yiu-chung, the city's only member of the apex of the body, the National People's Congress (NPC) Standing Committee, said as he and other NPC delegates met the media. 
On Thursday, the NPC approved a new resolution to introduce a law tailor-made for Hong Kong, with the Standing Committee scheduled to meet next month to iron out the details before passing the legislation.
The move prompted the United States to warn of sanctions as it declared Hong Kong had lost its high degree of autonomy to Beijing, despite the latter's promise to uphold the "one country, two systems" principle of governing.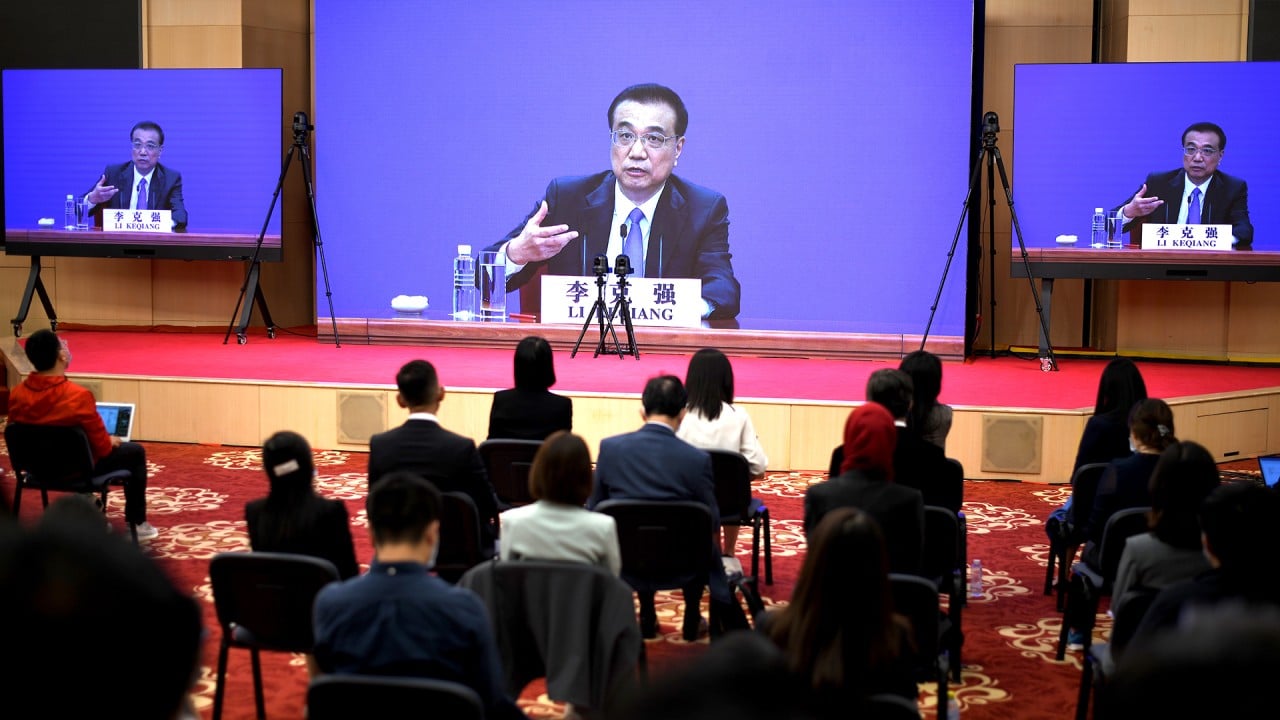 05:11
Chinese Premier Li Keqiang on pandemic, China-US tensions and Hong Kong
Chinese Premier Li Keqiang on pandemic, China-US tensions and Hong Kong
But the city's delegates shrugged off the warnings as they heard galvanising speeches about the need to press ahead with the law during the two sessions, sources told the South China Morning Post, including words from Xia Baolong, the director of Hong Kong and Macau Affairs Office (HKMAO).
Beijing's top official on Hong Kong affairs urged Hong Kong delegates to the
Chinese People's Political Consultative Conference
(CPPCC), the nation's top advisory body, to be fearless in their support, arguing that they "should not worry" about retaliation from Washington as "the US had failed to defeat China" in previous conflicts.
"Xia mentioned that even in the Korean war and the Vietnam war, the US failed to defeat China," a delegate, who asked not to be named, told the Post.
"The Chinese people were determined to defend themselves against foreign forces amid difficulties, and China is much stronger now."
China entered the Korean war in 1950, and was involved in the Vietnam war from the early 1950s to 1975.
The NPC's Thursday vote on the new law came just hours after Beijing-Washington tensions ratcheted up, following US Secretary of State Mike Pompeo's declaration to Congress that Hong Kong was
no longer suitably autonomous
from mainland Chinese rule, a first step towards potentially downgrading the city's preferential trading status.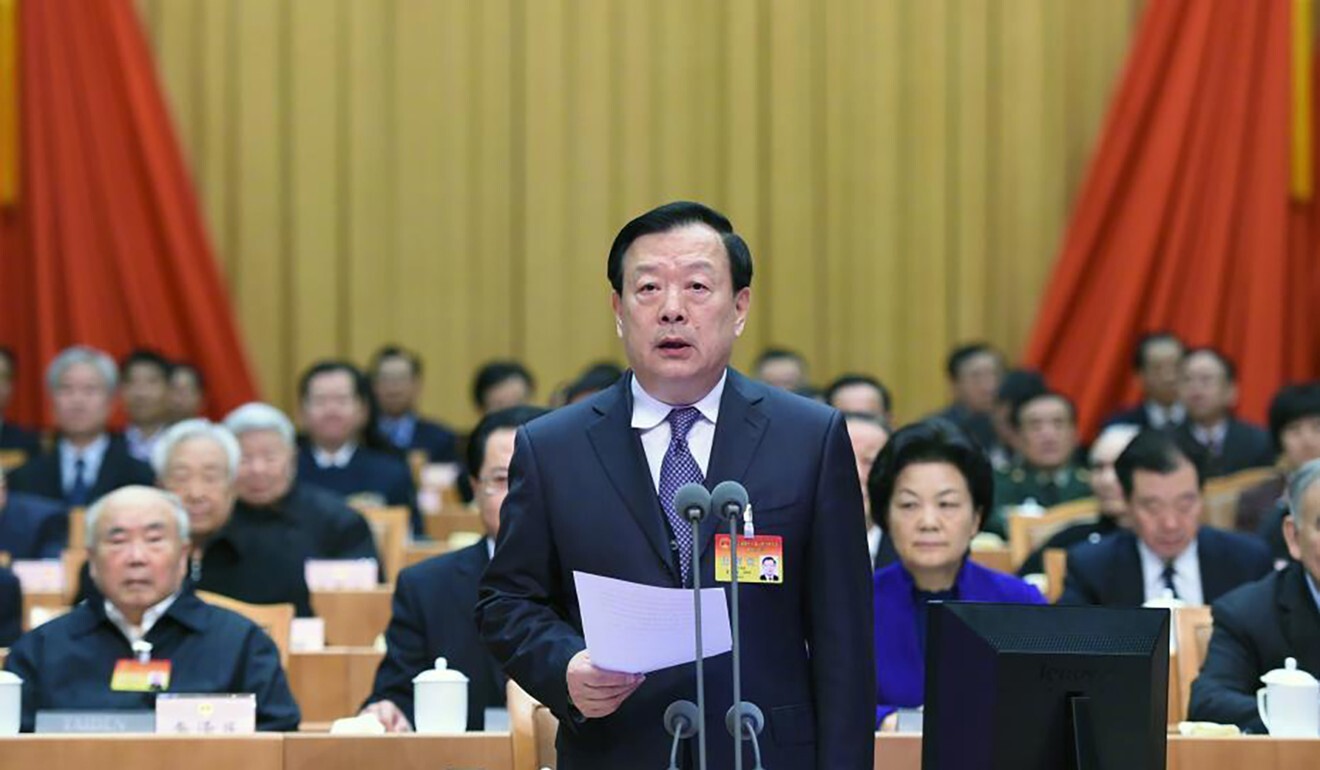 US President Donald Trump was expected to discuss China at a press conference on Friday US time, with Hong Kong likely to feature.
As analysts said Trump's options ranged from individual sanctions and customs measures to currency exchange and visa restrictions, uncertainty in the city prompted panic buying of the US dollar on Friday. Worried Hong Kong residents rushed to banks to set up offshore accounts, while others flocked to money changers.
But Hanscom Smith, the US Consul General in Hong Kong and Macau, on Friday promised that Washington's actions on the city would be as targeted as possible "to change behaviour".
"We will do our best to ensure that the people of Hong Kong are not adversely affected. Our approach is to mitigate the impact globally on the Hong Kong people," he said.
"The United States stands with the people of Hong Kong as they struggle against the Chinese Communist Party's increasing denial of the autonomy that they were promised … We have a very simple message, that is let Hong Kong be Hong Kong."
Asked how he would address concerns of US companies in the city that could be affected by sanctions, Smith said: "We talk to the group very regularly … so they are clear as to where we stand."
The consul also said the US does not support separatism or violent protests in Hong Kong.
"The United States recognises that Hong Kong is part of China. We have no interest in destabilising Hong Kong, and any suggestions to that effect were patently false," he said.
"We oppose violence, and we're doing everything we can to make certain that Hong Kong is as free and open as possible."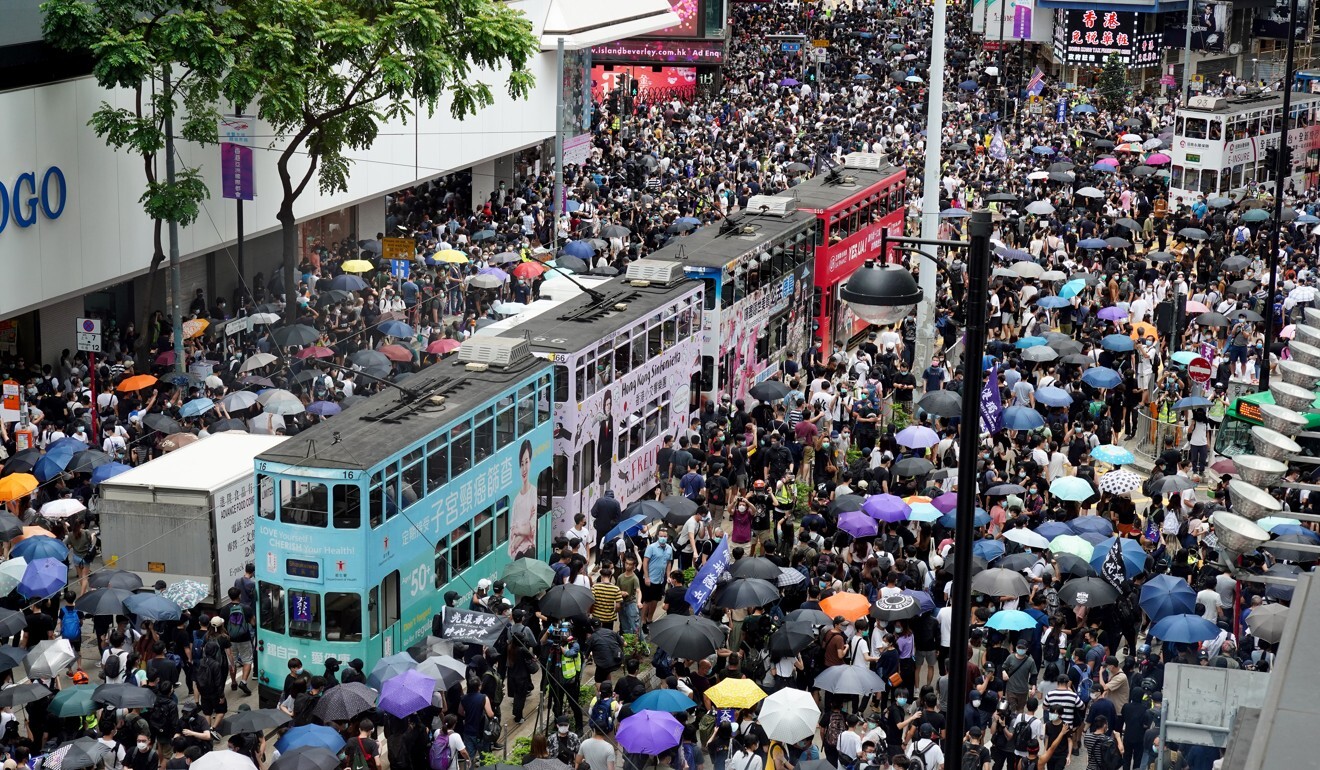 A senior diplomat stationed in Hong Kong, who spoke on condition of anonymity, said Pompeo's announcement was potentially a game-changer.
"From what I understand from US sources, the most likely scenario is a gradual decrease of the preferential trade system, not abolishing it completely overnight," the diplomat said.
"This would also hurt US interests given the fact that they have a major trade surplus with Hong Kong. But it is definitely not improving the overall business climate."
Also on Friday, former Hong Kong leader Leung Chun-ying attacked banking giant HSBC Holdings for not making its position clear on the new security law, after Britain's criticism of the move.
"One week has passed, HSBC still hasn't expressed their stance on the national security legislation," Leung, Hong Kong's chief executive from 2012 to 2017, wrote in a Facebook post.
"[The] UK government is following the US government; whether or not HSBC will follow the UK government is something we need to be highly concerned about."
HSBC declined to comment.
Another delegate who attended the Wednesday meeting in Beijing said HKMAO director Xia had dismissed allegations that the central government had interfered in Hong Kong's affairs.
"Xia said Washington had enacted multiple national security legislations, and several acts related to Hong Kong. It was the US that interfered with Hong Kong affairs," the delegate said, in a reference to the Human Rights and Democracy Act signed into law by US President Donald Trump last November.
"Xia also said the national security legislation was necessary, as it made him sad to see young Hongkongers being manipulated to engage in violent protests."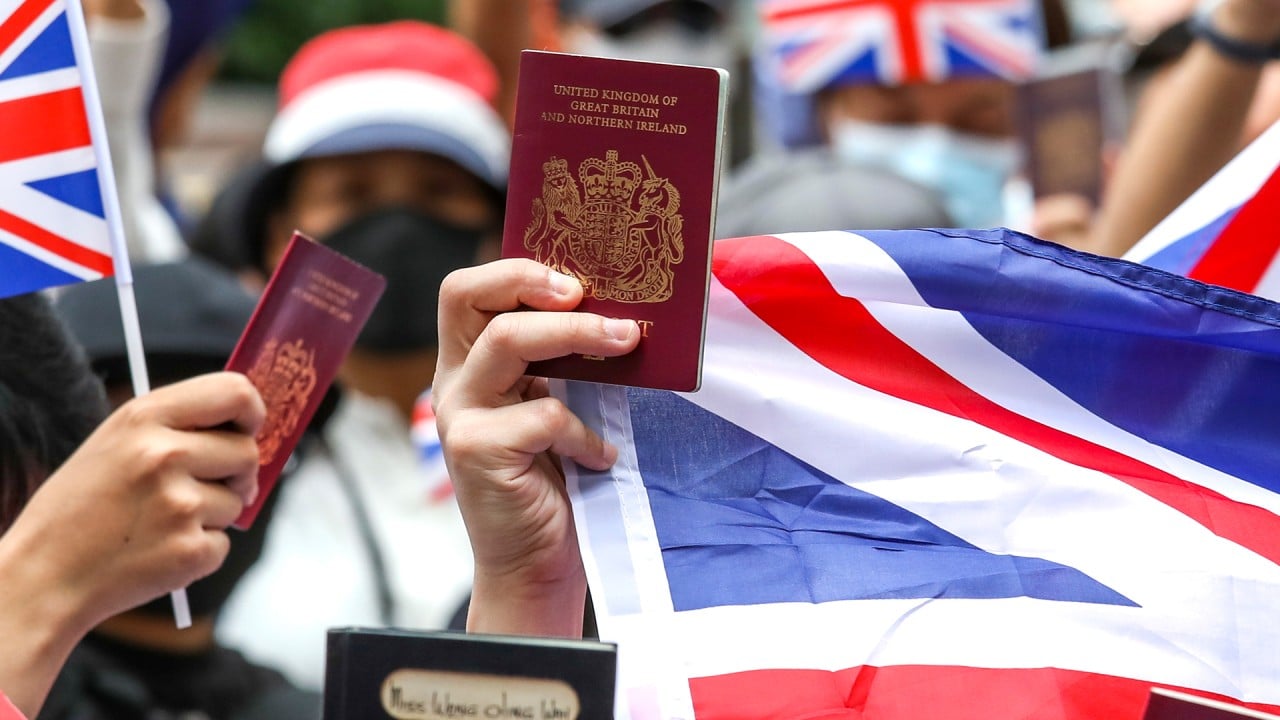 01:54
Hongkongers with BN(O) passports could be eligible for UK citizenship if China imposes security law
Hongkongers with BN(O) passports could be eligible for UK citizenship if China imposes security law
Speaking at the press conference on Friday, NPC Standing Committee delegate Tam said Beijing would not back down over the national security law, despite significant local opposition or possible US sanctions.
"The resolution was supported by 2,878 delegates and only one against. If the NPC does not work on this, it will be failing to perform its duty," Tam said.
Since 2003, the Communist Party has overseen the city's matters through the Central Coordination Group on Hong Kong and Macau Affairs, which has been led by Vice-Premier Han Zheng since last year.
Tam said the group had been elevated and renamed the Central Leading Group on Hong Kong and Macau Affairs, with HKMAO director Xia serving as its deputy chief.
"I believe it could be signifying a change in [the body's] function … when it makes a decision, other bodies of the central government will carry them out according to its directions," he said on a radio programme.
Tian Feilong, a Hong Kong affairs expert at Beihang University in Beijing, said: "The 'coordinating groups' are usually tasked with collecting information and feedback from various parties and feeding the information to the Politburo Standing Committee.
"Once upgraded to a 'leading group', it will now have certain decision-making power. Some leading groups eventually become powerful commissions holding top decision-making and executive power, in the institutional reforms since 2018."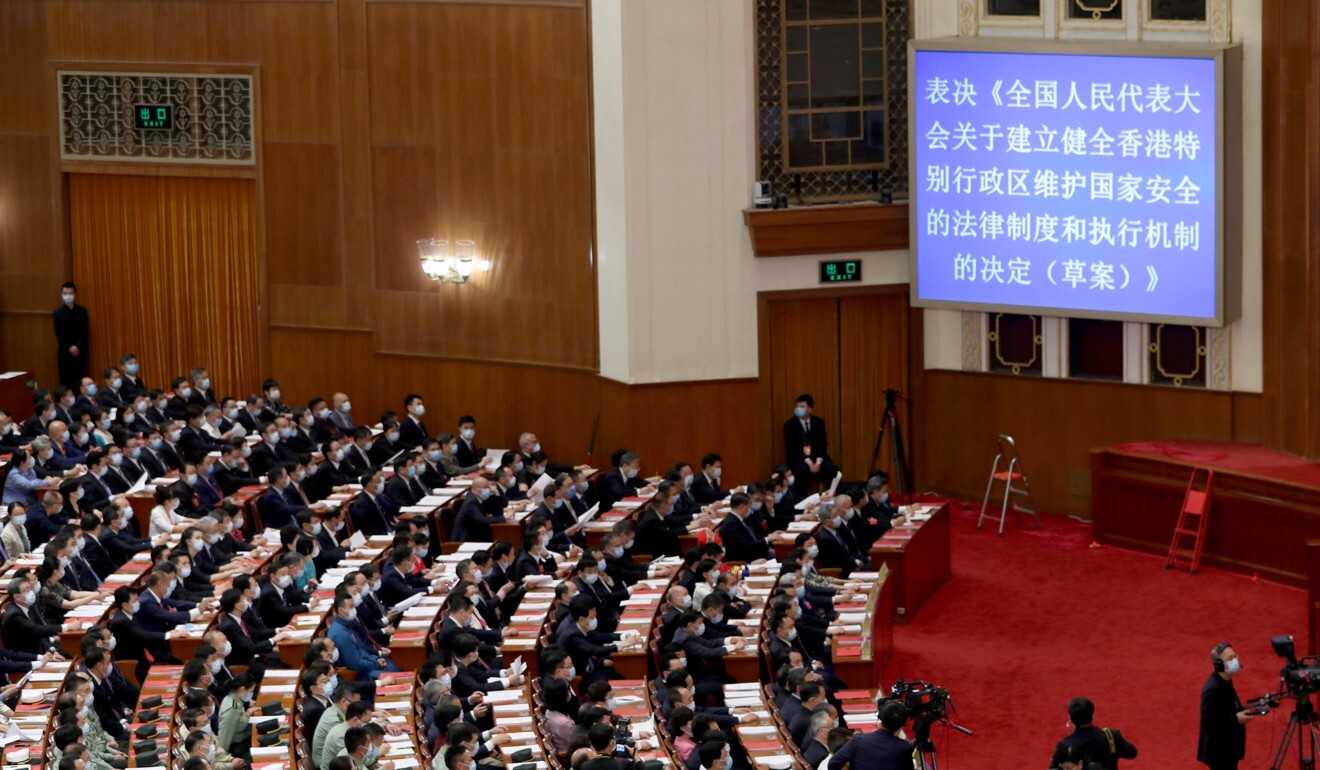 The leading group on Hong Kong-Macau affairs has Vice-Premier Han at the helm, and according to a Hong Kong source familiar with Beijing's policy on the city, has four deputy leaders – HKMAO director Xia, foreign minister Wang Yi, public security minister Zhao Kezhi and China's domestic security chief Guo Shengkun.
Zhang Xiaoming, the former HKMAO chief who was in February redesignated as its executive deputy director, continues to serve as a member in the leading group, along with Beijing's top envoys to Hong Kong and Macau – Luo Huining and Fu Ziying, directors of the Hong Kong and Macau liaison offices, respectively.
A mainland source familiar with Beijing's policies towards Hong Kong said the renaming of the group took place in mid-February, when Xia, a CPPCC vice-chairman, was appointed HKMAO chief.
Meanwhile, late on Thursday, the US stepped up diplomatic pressure against Beijing's move to impose the national security law, forming a common position with Britain, Australia and Canada.
In a four-nation statement, US Secretary of State Mike Pompeo and his counterparts called on China to work with Hongkongers to honour its commitments made under the Sino-British Joint Declaration.
On Friday, the European Union ruled out further action against China, saying it would focus on dialogue with Beijing and continue negotiations with Chinese officials on an investment treaty, even as the 27 EU foreign ministers expressed "grave concern" about the proposed law.
Additional reporting by Chan Ho-him and William Zheng
This article appeared in the South China Morning Post print edition as: china 'will not back down on new law'