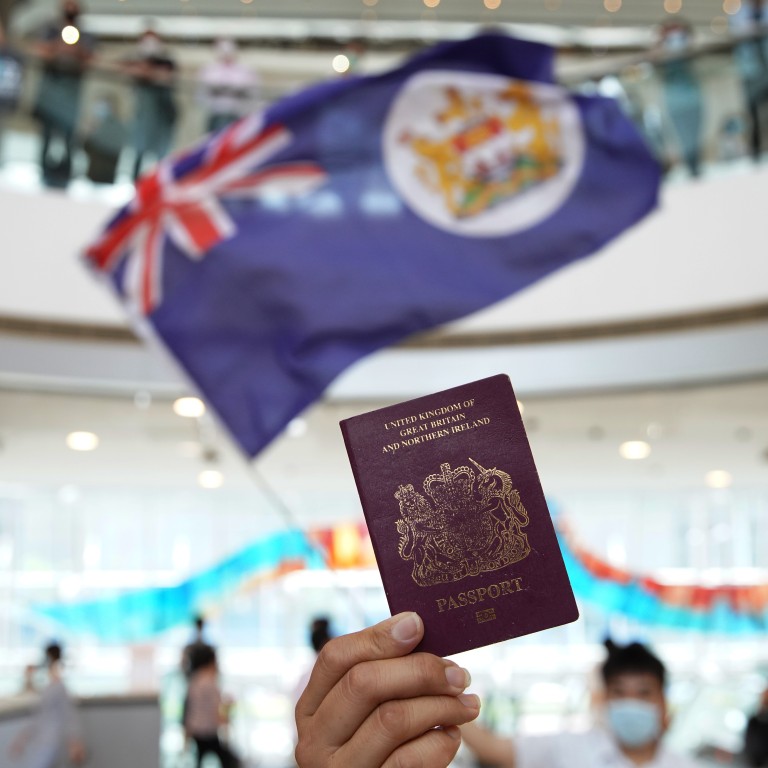 Explainer

|
What is a BN(O) passport, who in Hong Kong is eligible and how will holders be affected by London's plan to relax visa rules?
Prime Minister Boris Johnson has pledged to overhaul Britain's visa system to accommodate the city's residents
There has been a rush to renew BN(O) documents amid China's plans for a new security law for the city
After Beijing adopted a resolution last week paving the way for a new
national security law
to be enacted in Hong Kong, Britain announced that it would be allowing Hongkongers eligible for a British National (Overseas) passport to stay in the country for 12 months, potentially putting them on the path to citizenship.
Residents of the city concerned about the implications of the national security legislation have rushed to renew their documents, while Prime Minister Boris Johnson on Wednesday vowed to overhaul Britain's visa system to accommodate Hongkongers.
Earlier, British Foreign Secretary Dominic Raab told parliament the UK had been discussing "burden sharing" with the United States, Australia, Canada and New Zealand to handle an exodus of Hongkongers.
In this article, the Post looks at what a BN(O) passport is, and what rights its holder might have following the British authorities' announcements.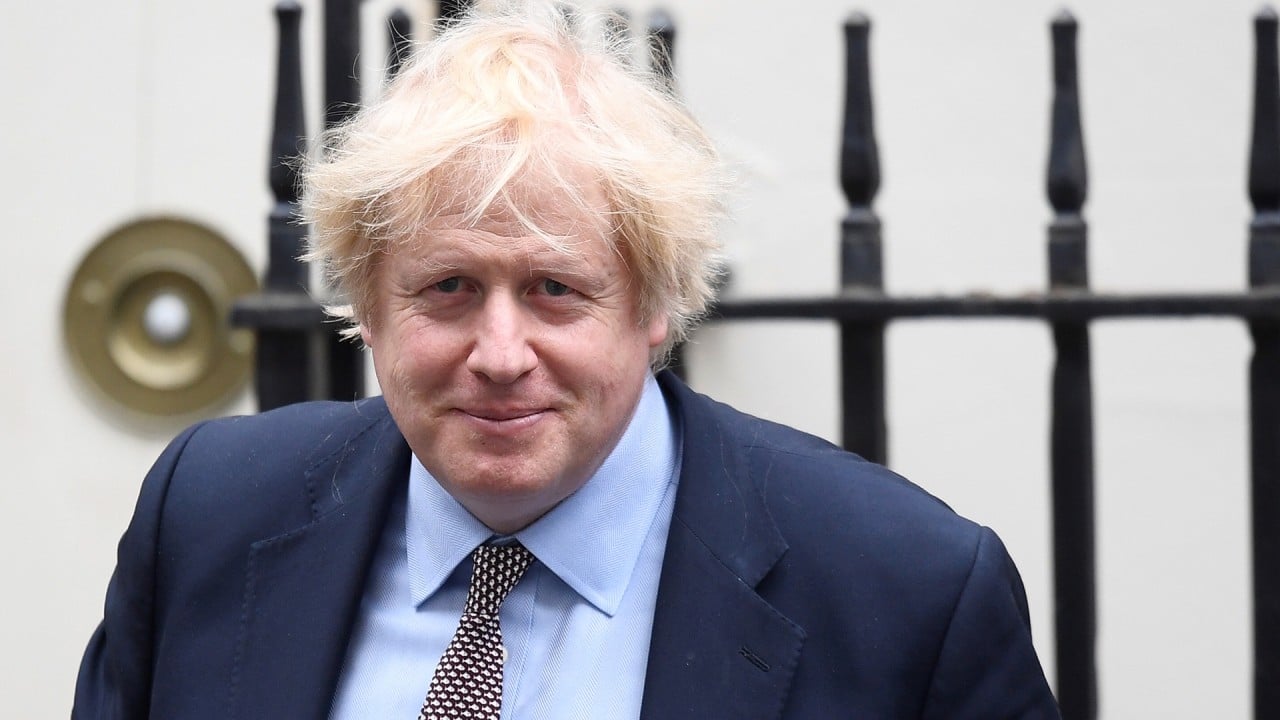 03:08
Boris Johnson vows to change visa system for Hongkongers under national security law
Boris Johnson vows to change visa system for Hongkongers under national security law
What is a BN(O) passport, and who is eligible for one?
The BN(O) document was first issued in 1987, 10 years before the handover of Hong Kong from Britain to China. It replaced the British Dependent Territories Citizens Passport (BDTC), which gave holders the right to live in Hong Kong, but no other British territory. Hongkongers could register for a BN(O) passport until June 30, 1997.
People born after that date would only be eligible for the Hong Kong Special Administrative Region (SAR) passports, although BN(O) passport holders could continue to renew the documents after the handover.
As of February 24, 349,881 Hongkongers held BN(O) passports, while another 2.5 million were eligible to apply. Under current rules, passport holders are allowed to visit Britain for up to six months, but the documents do not automatically allow them to work or live there. SAR passport holders can also stay in Britain for up to six months, but those with BN(O) documents do not need to register with the local police, a process which costs £34 (US$45).
Why is the BN(O) issue the talk of the town?
BN(O) passports had been declining in popularity, as those holding BN(O) passports were granted visa-free travel to 118 countries and territories, compared with the 166 granted to SAR passport holders.
However, following the
anti-government protests
which began in June last year, there had been a gradual increase in renewals. According to figures from the British Passport Office obtained by the media, BN(O) passport renewals surged from just 1,392 in January 2019 to 33,501 in October, with more than 120,000 renewal applications made in total last year.
In 2015, following the
Occupy movement
a year earlier, 20,424 renewals were made. The numbers in non-eventful years, such as in 2017 and 2018, were about 14,000.
Since the announcement of the proposed national security law – which outlaws acts of secession, subversion, terrorism and interference by foreign or external forces in the city's affairs – Hongkongers have once again rushed to renew their BN(O) documents. Long queues of people waiting to mail their applications were seen at courier services counters early this week.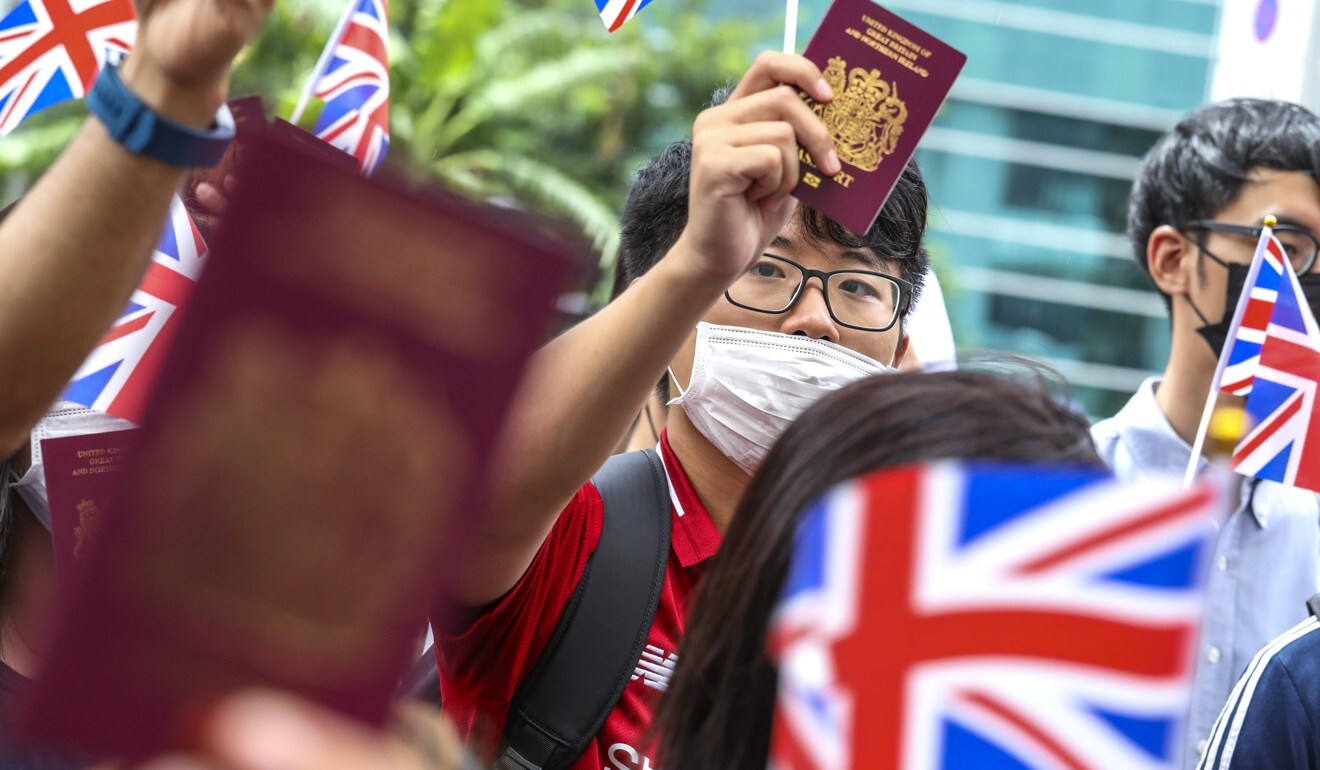 What is Britain offering?
On May 28, the British government announced it would explore options to allow BN(O) passport holders to apply for leave to stay in the country for an extendable period of 12 months if China pushed ahead with the national security law. The option will apply to all passport holders, including those who have not renewed their documents.
On Wednesday, Prime Minister Johnson wrote in an
opinion piece
for the
Post
that BN(O) passport holders would be given further immigration rights, "including the right to work, which could place them on a route to citizenship". However, it is as yet unclear what that route to citizenship implies.
Under current immigration rules, non-British people can apply for citizenship after staying in Britain for five to 10 years, receiving indefinite leave to remain, and then staying on for another 12 months.
However, BN(O) passport holders currently still have to apply for a work or student visa to be able to stay in the country for extended periods of time. But Raab, the British foreign secretary, has said the country is willing to change this rule.
"If China continues down this path and implements this national security legislation, we will change that status, and we will remove that six-month limit and allow those BN(O) passport holders to come to the UK and to apply to work and study for extendable periods of 12 months, and that would itself provide a pathway to future citizenship," he said.
Previously, Britain had rejected a petition signed by more than 100,000 people in Hong Kong calling for full rights for BN(O) passport holders, saying giving them full citizenship would be a breach of the terms of the handover.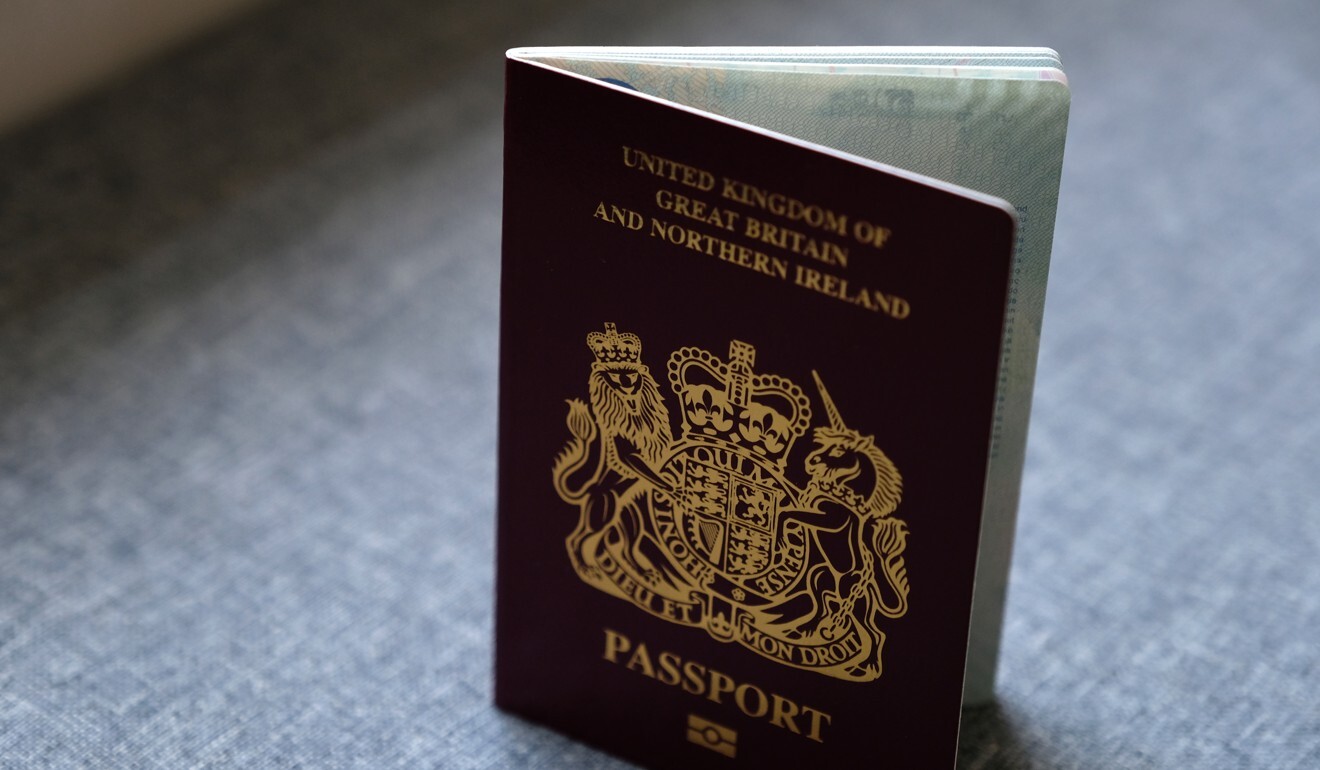 Will Britain really make applying for citizenship easier?
While the announcements from the British authorities have given hope for a path to British citizenship, critics have said Britain's offer is a political move without significant implications.
Lau Siu-kai, vice-president of the Chinese Association of Hong Kong and Macau Studies, said since those with BN(O) status were born before 1997, Britain did not have plans to assist most of the younger generation who made up most of those involved in the protests.
Pro-establishment lawmaker and Executive Council member Regina Ip Lau Suk-yee called the plan "lip service". "Hong Kong has gone through many confidence crises in the past 40 years, many of those who emigrated [had] returned because they found there's no better place for them," she said.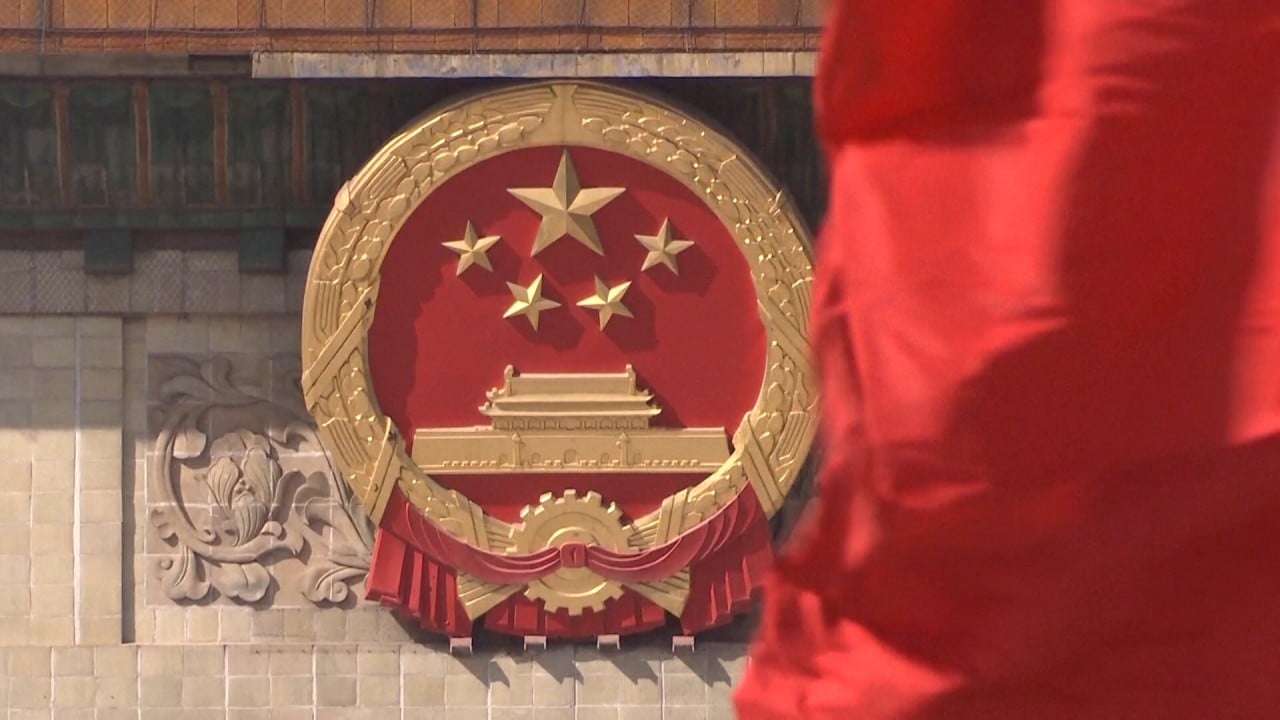 02:23
Beijing remains 'very firm' on national security law for Hong Kong, says city's leader Carrie Lam
Beijing remains 'very firm' on national security law for Hong Kong, says city's leader Carrie Lam
Steve Tsang, a China expert at the University of London's SOAS China Institute, said a public affirmation of Britain's responsibilities to the people of Hong Kong – in particular BN(O) passport holders – by the prime minister was important.
"The intention of this statement is not to encourage people in Hong Kong to leave and relocate to the UK, but to reassure them that they are not alone and the UK is serious about its obligations to them under the Sino-British Joint Declaration," he told the Post.
He believes BN(O) passport holders will be able to emigrate to Britain, but "it is more than just a matter of law and immigration rules; it is also a matter of practicalities and personal preference of those concerned".
"In principle, nearly everyone who comes to the UK on a work visa has a pathway to citizenship, so ... it will mean a lot more if and when [Johnson] specifies a particular pathway that is practical for most BN(O)s. We have not seen the details on this yet."
Martin Lee Chu-ming, barrister and member of the Basic Law Drafting Committee in the 1980s, said Britain's move was generous, but not enough.
"Because no matter how generous you are in the provision of passports and so on, there are still large numbers of people who are not eligible for one reason or another," Lee told the media, referring to young people who protested over the past year.
"I want more, and I want the international community to put their heads together and come up with a multinational sustainable solution for Hong Kong."