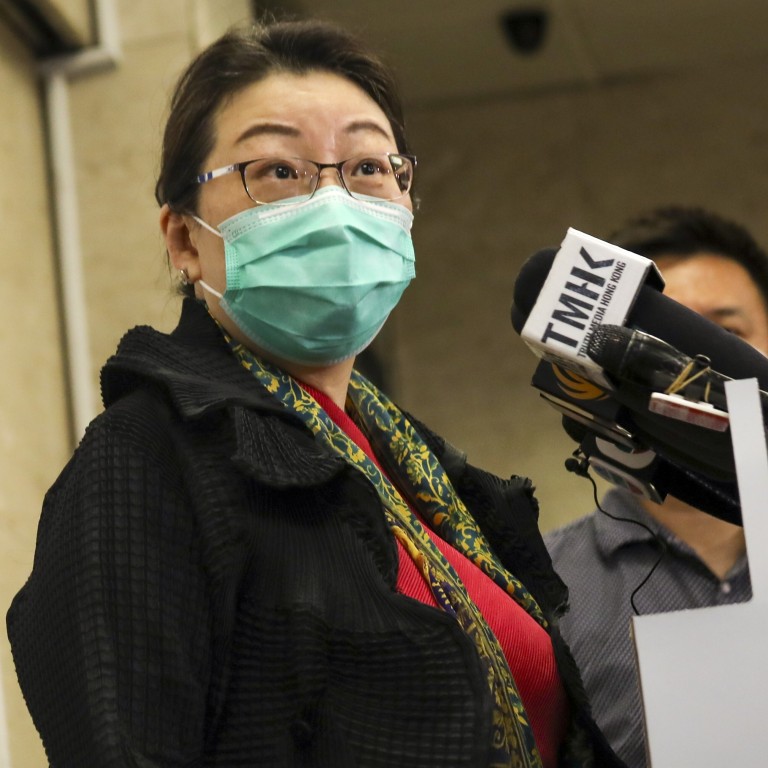 National security law: Hong Kong justice chief says city will not succumb to interference from mainland authorities
Secretary for Justice Teresa Cheng says her department will make independent prosecutorial decisions under law proposed by Beijing
She adds that people should not be too worried as the lawful rights of Hongkongers will be protected by the legislation
Hong Kong's justice minister has given a public assurance that her department will make independent prosecutorial decisions under the new national security law Beijing is imposing on the city, and promised to remain free of any interference from authorities in mainland China.
Secretary for Justice Teresa Cheng Yeuk-wah made the vow as Beijing's top representative in the city met local delegates to the country's highest legislature and political advisory body on Saturday afternoon, and reported that the group had reflected support for the bill from the "vast majority" of Hongkongers.
Cheng also said her department would vet any evidence from mainland enforcement agencies in accordance with standard court procedures for cases involving alleged violations of the impending legislation.
"Criminal prosecution in Hong Kong will definitely be managed chiefly by the Department of Justice, without interference," she said on a radio programme.
The additional assurances came after she told the Post in an earlier interview that any decision to prosecute suspects under the new law that Beijing is tailor-making for Hong Kong would rest with the city's Department of Justice, instead of its mainland Chinese counterpart.
Citing Article 63 of the Basic Law, the city's mini-constitution, Cheng said her department was responsible for all criminal prosecutions without any interference.
"They can try [to intervene], but I'm free from interference," she said.
Cheng returned from a trip to Beijing earlier this week, alongside Chief Executive Carrie Lam Cheng Yuet-ngor, security minister John Lee Ka-chiu and police chief Chris Tang Ping-keung.
They had a meeting on the new law with top mainland officials overseeing Hong Kong affairs, including Vice-Premier Han Zheng and director of the State Council's Hong Kong and Macau Affairs Office Xia Baolong, as well as state public security minister Zhao Kezhi.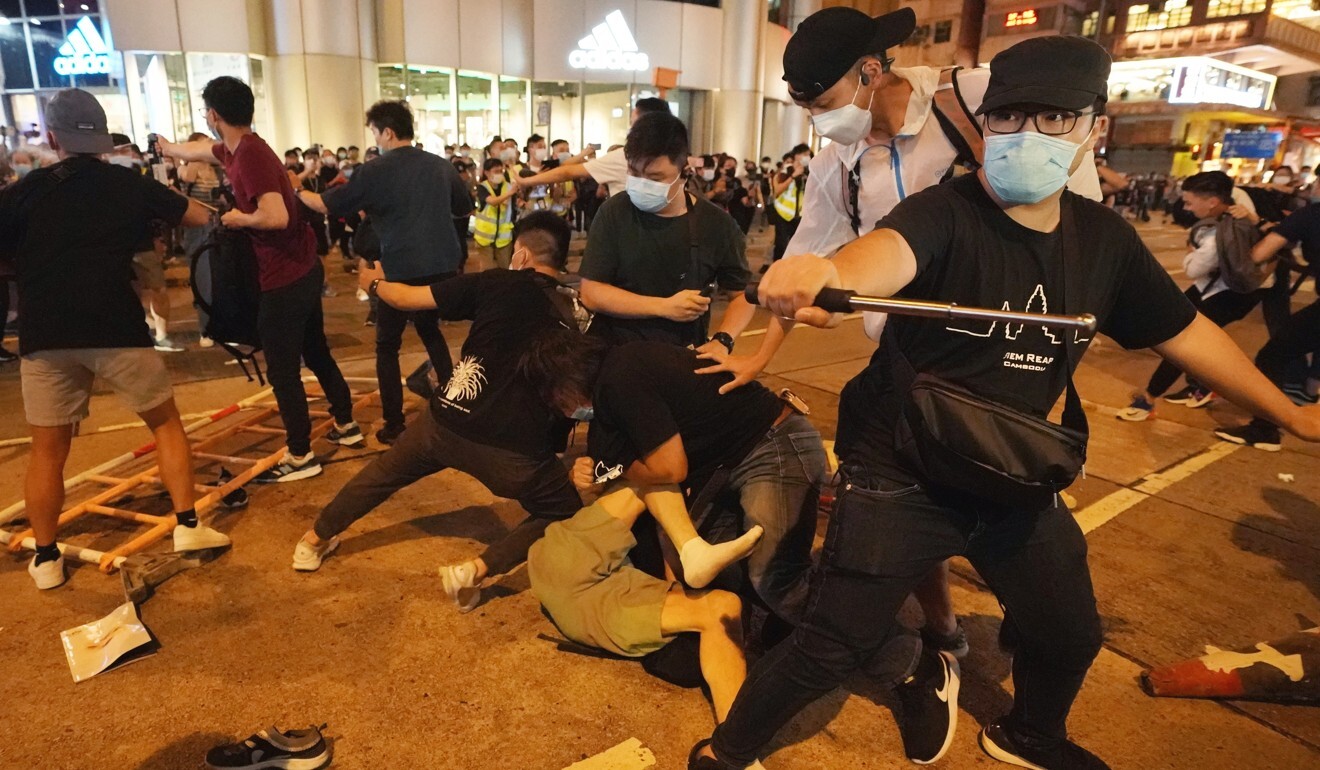 Anti-government protest violence and open calls for "Hong Kong independence", combined with concerns about external support for the social unrest, have prompted Beijing to push for the law aimed at preventing, stopping and punishing secession, subversion of state power, terrorism and foreign interference in the city.
The legislation is being drafted by China's top legislative body, the National People's Congress Standing Committee (NPCSC), and Hong Kong is still waiting for details.
Cheng acknowledged that there was public concern over whether existing freedoms would be undermined by the new law, despite repeated official promises that only "a small minority of criminals" would be targeted.
"The lawful rights of Hong Kong residents form one of the factors considered and protected by the legislation, so [people] should not be too worried," she said.
Cheng also said criminal laws in the city and on the mainland shared the same basic principles, including the presumption of innocence, the burden of proof lying on the prosecution, and conviction only when there was no reasonable doubt.
She said criminal laws in Hong Kong did not have retrospective effects "in general", but noted there were exceptions in legislation dealing with treaties and customary international laws.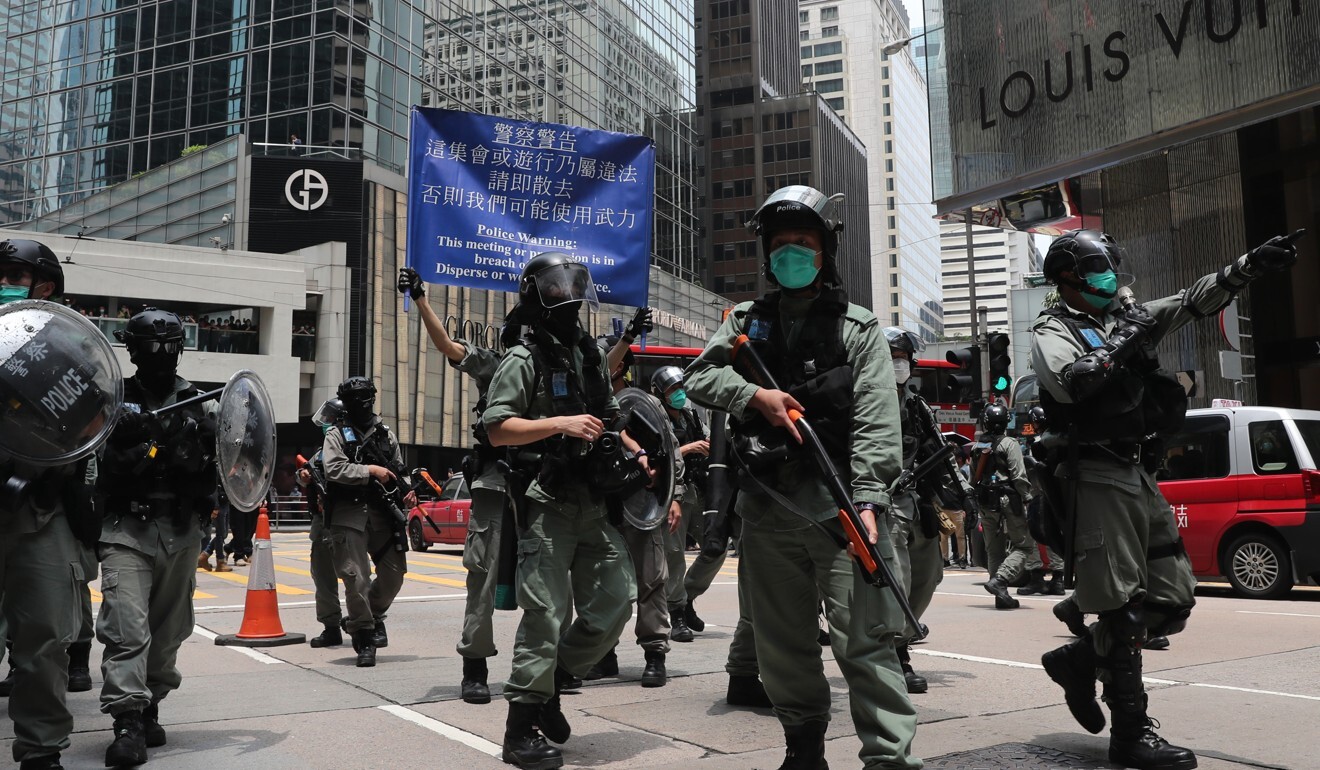 Asked whether the media would get into trouble for reporting views from those who wished to overthrow the Chinese Communist Party's rule, she said: "I think we have to differentiate between discussions … and using unlawful means to destroy and overthrow something."
Cheng said rational and objective discussions would be permitted, but urged people not to test Beijing's patience by advocating independence for Hong Kong.
But University of Hong Kong legal scholar Eric Cheung Tat-ming questioned the lack of public information to address fundamental concerns over the new law.
"Is everything being dealt with exclusively by local authorities? Does the court have the ability to vet whether the law is against human rights ordinances?" he said.
Separately, police chief Chris Tang said some acts committed by young people in the anti-government protests had amounted to domestic terrorism.
As of the end of May, close to 9,000 people had been arrested over the protests, of whom 1,467 were held on rioting charges. Police said more than 5,000 cases were still being processed as of mid-May, while 84 had resulted in convictions already. Eleven people were released after being cautioned, and 1,430 people were freed unconditionally.
At an event hosted by the city's major pro-establishment party – the Democratic Alliance for the Betterment and Progress of Hong Kong – Tang warned that even those released unconditionally could be prosecuted in future, should police collect enough evidence to press charges.
While details of the bill have not yet been announced, Beijing's liaison office consulted 21 Hong Kong delegates to the NPC and Chinese People's Political Consultative Conference on Saturday afternoon on the legislation.
The office quoted its director Luo Huining as saying during the meeting: "What [they] reflected was the anticipation and support of the national security legislation from the vast majority of Hongkongers."
The office added that it had received 201 written submissions from local delegates as of Saturday noon and would transfer them to relevant departments of the NPCSC.
This article appeared in the South China Morning Post print edition as: City 'will decide on prosecutions under new security law'