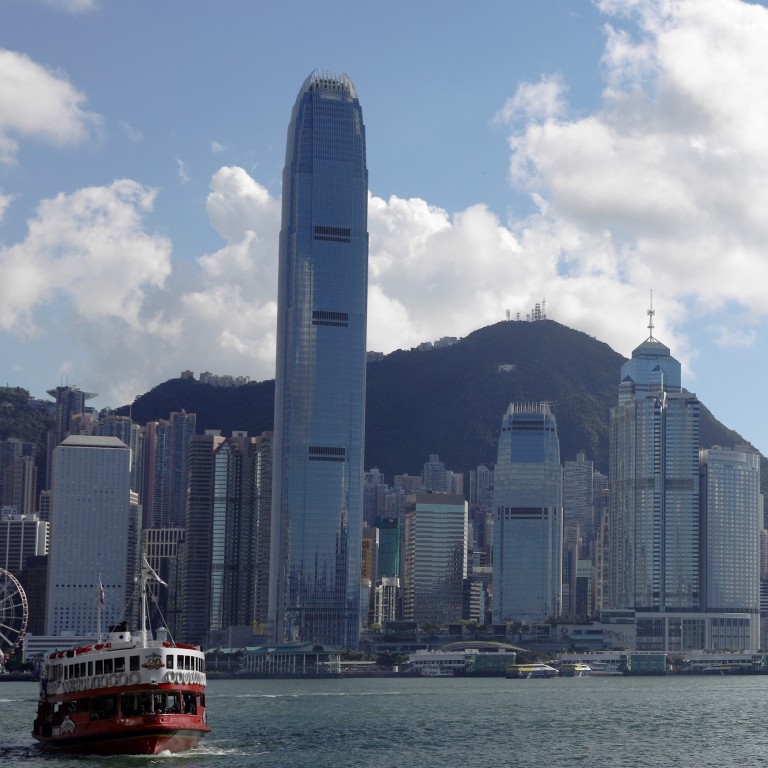 Exclusive
Beijing's proposed security law received mostly positive response from clients of Hong Kong's banking and wealth sectors, finance chief says
Paul Chan says following meetings with Hong Kong Association of Banks and Private Wealth Management Association that their clients support the law
He allays fears of political interference in city's business sector and says the proposed legislation will put Hong Kong on par with London and New York
Hong Kong's finance chief got mostly positive response from representatives of the banking and private wealth management sectors when he contacted them to gauge concern over the city's status as a global financial hub a week after Beijing revealed its
proposed national security law
.
In a wide-ranging interview, Financial Secretary Paul Chan Mo-po told the Post that he found from his meetings with the Hong Kong Association of Banks and the Private Wealth Management Association that their clients tended to support the new law, subject to details of the legislation.
He said the views from industry clients on the matter had not changed even two weeks after China's legislature, the National People's Congress,
approved the resolution on May 28
  to draft the law.
"I checked again with them last night, and their clients are positive about it," Chan said on Thursday. "Public law and order, as well as stability are important to them, especially after the
social unrest
took a more violent turn in the fourth quarter of last year."
Confidence in the city's reputation as an international financial hub has taken a hit since news of the new law – which aims to ban activities related to secession, subversion, terrorism and foreign interference in local affairs – came to light. Critics said the law would undermine Hong Kong's autonomy promised under the "one country, two systems" principle.
But Chan said the law will put Hong Kong on par with major financial markets of London and New York. "Business will go to the place where there are opportunities. Hong Kong is still the best springboard to the Greater Bay Area."
Asked if the law increased the risks of political interference in business, Chan said he thought otherwise.
Analysts had earlier warned of an increasingly visible hand of politics in business after the United States and investors accused British-based banks HSBC and Standard Chartered of kowtowing to Beijing by supporting the law. The banks have a long history of operations both in Hong Kong and mainland China.
"Political risks may actually be lower as the law plans to forbid Hong Kong from being a base for subversive activities," he said.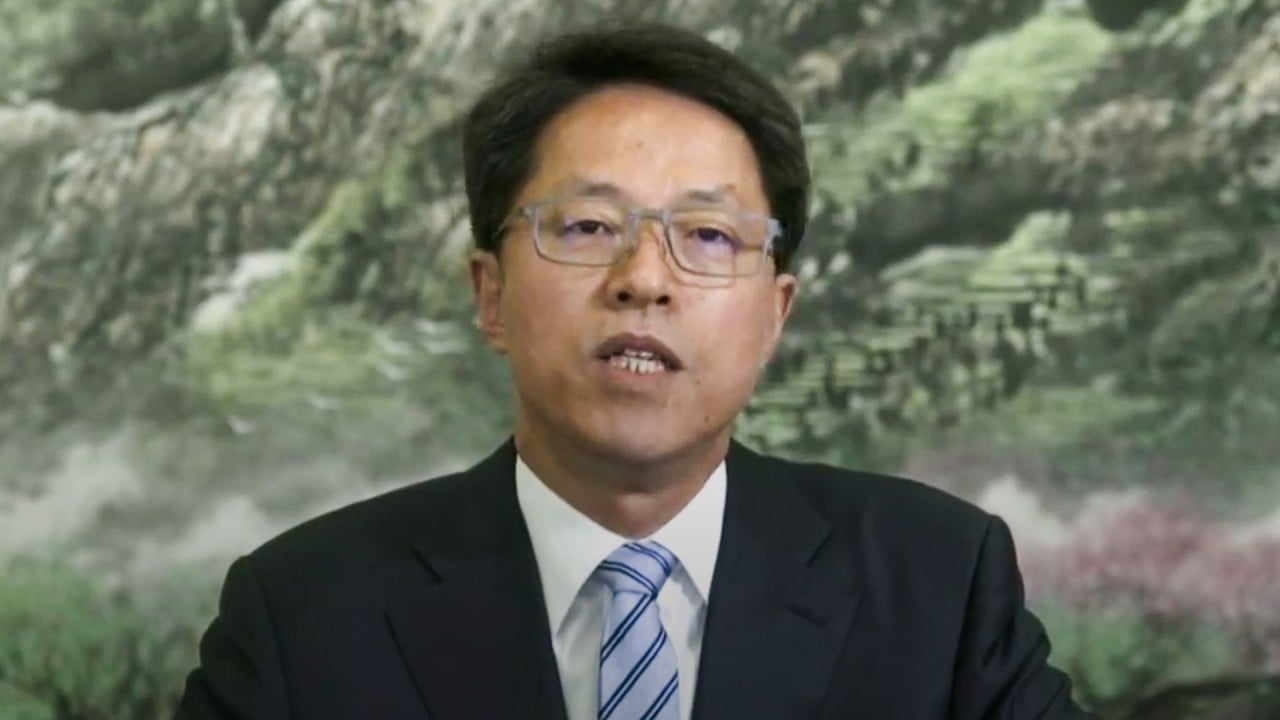 03:18
Hong Kong's national security law is like 'anti-virus software', top Beijing official says
Hong Kong's national security law is like 'anti-virus software', top Beijing official says
"It is understandable the general public are anxious because they were caught off guard by the news," Chan said.
"But, instead of capital outflow, we have seen inflow so strong on some occasions that the Monetary Authority had to intervene."
Money kept pouring into Hong Kong in the past three months from Shanghai and Shenzhen stock markets through stock connect schemes. In May, the transactions accounted for 8.66 per cent of Hong Kong stock market's turnover, while the figures were 8.17 per cent in April and 9.13 per cent in March.
The inflow of capital was so strong that the city's central bank, the Hong Kong Monetary Authority, stepped in twice on June 5. In the morning, it spent HK$1 billion buying the US currency. In the afternoon, it bought HK$3.88 billion worth of US dollars to stabilise the exchange rate below HK$7.75000 per US dollar under a peg of the two currencies.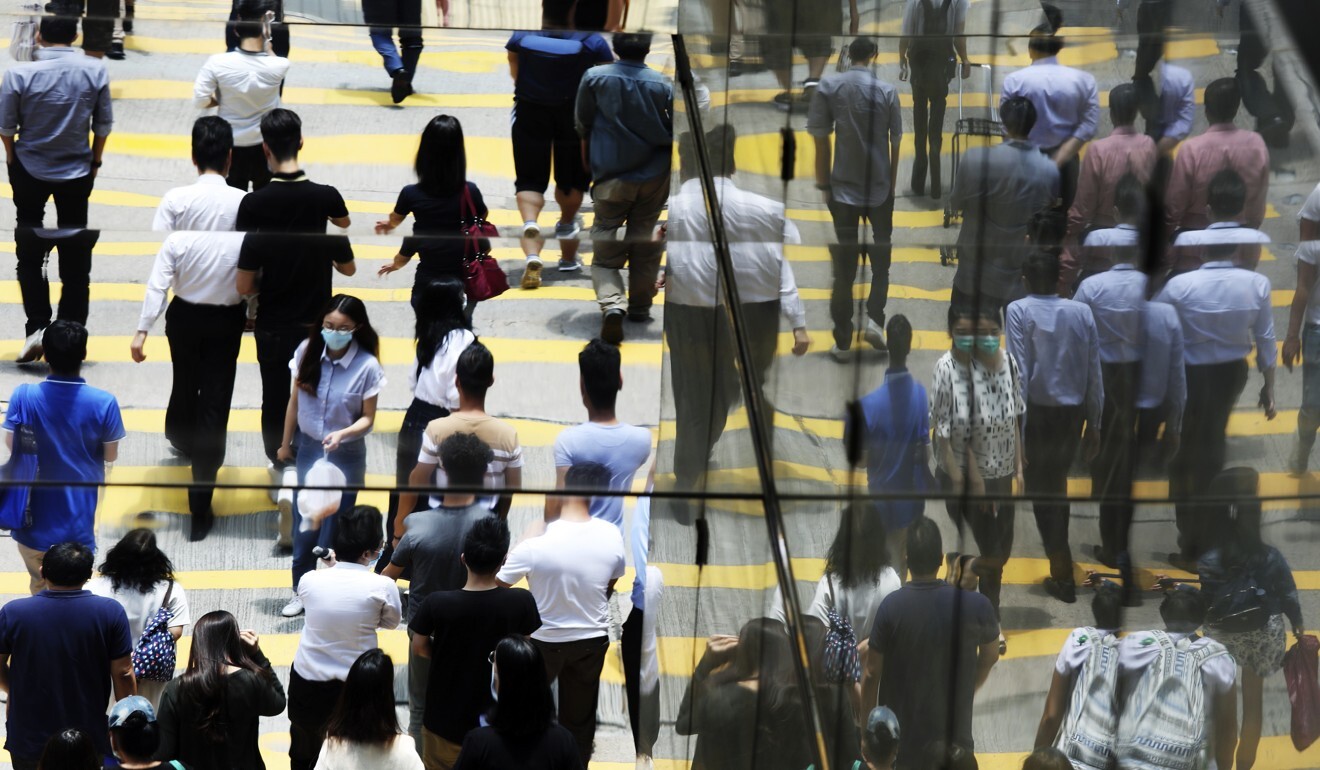 Chan said the banking and private wealth management sectors did receive clients' inquiries for opening bank accounts overseas, but the number of such queries was fewer than those received during the protests last year.
"Even though clients opened bank accounts abroad last year, many did not relocate their capital," he said.
"Our stock market would have been more vibrant if the social unrest had not taken place," he said.
"We will attract more companies which are listed overseas to come to Hong Kong for secondary listing."
Chan said that after the stock exchange reformed its listing regime in 2018 by allowing new economy companies such as those in technology and innovative industries to go public, the bourse wanted to further raise its presence.
He said among Hong Kong's targets were 150 mainland firms that were listed in the US. For example, US-listed tech giant Alibaba, which picked Hong Kong for its secondary listing last year, became the largest listed company in the city with HK$4.56 trillion market capitalisation. Alibaba owns the South China Morning Post.
"We want to lower the ratio of companies from the traditional economy, which are not exciting," Chan said.
Of about 2,500 listed companies in the city, most are from traditional industries such as real estate, financial services, trading and manufacturing. Last year, 47 new economy and biotechnology firms were listed on the stock exchange, jumping 46 per cent from a year ago and representing only 25 per cent of the total of 183 new listings.