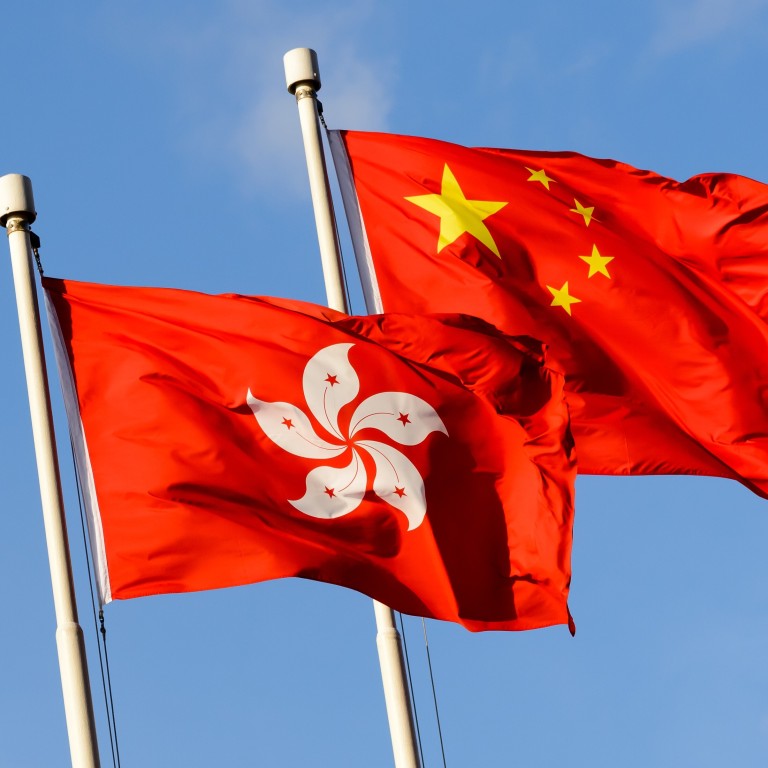 Collusion with foreign forces added to Hong Kong national security law being drafted by top lawmakers in Beijing
The change in wording brings the legislation in line with mainland China's Criminal Law
But some opposition figures fear the charge is a 'new weapon' to eliminate dissent
Top Chinese lawmakers have added collusion with foreign forces to the
national security law
they are drafting for Hong Kong, leading opposition politicians and activists to fear the charge will become a "new weapon" to silence them.
But legal experts cautioned the change merely brought the legislation in line with mainland China's criminal law, as a top Beijing official had earlier said was necessary.
According to the official Xinhua News Agency, the draft law discussed by the National People's Congress Standing Committee (NPCSC) on Thursday clearly outlines the crimes of secession, subversion of state power, terrorist activities and collusion with foreign and external forces to endanger national security, as well as lays out their penalties.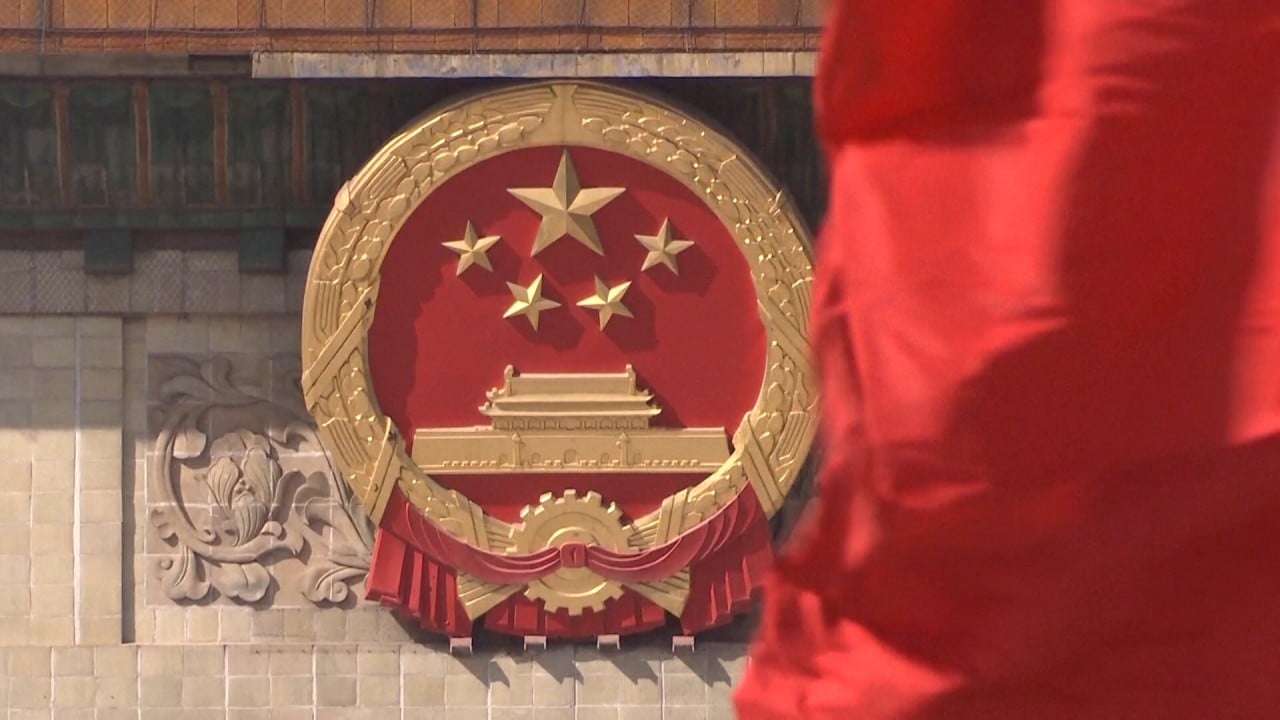 02:23
Beijing remains 'very firm' on national security law for Hong Kong, says city's leader Carrie Lam
Beijing remains 'very firm' on national security law for Hong Kong, says city's leader Carrie Lam
Collusion was missing in the resolution China's parliament approved last month, which said the legislation would criminalise "activities of foreign and external forces to interfere in the affairs" of Hong Kong.
The draft law also states the central government reserves the right to exercise jurisdiction over cases "in very special circumstances", while Hong Kong authorities will be responsible for the remainder, according to a mainland source familiar with the city's affairs. It remains unclear whether the law will allow Hongkongers to be extradited to the mainland to stand trial in certain cases.
The change did not surprise some legal experts. Deng Zhonghua, deputy director of the cabinet-level Hong Kong and Macau Affairs Office, told a seminar in Shenzhen on Monday the legislation must be compatible with the mainland's laws covering national security, terrorism, crime and criminal procedure.
Adding the term "collusion" brought the legislation in line with the corresponding offence laid out in the nation's Criminal Law, said Professor Fu Hualing, law faculty dean at the University of Hong Kong (HKU). It says anyone who "colludes with foreign states in plotting to harm the motherland's sovereignty, territorial integrity and security" must be sentenced between 10 years and life in jail.
"I think the changes in the wording is aimed at making the new national security law compatible with China's criminal law," Fu said. He noted no one had been charged with colluding with foreign states since the Criminal Law came into effect in 1979.
But opposition figures and activists fear the collusion charge would be "a new weapon" to frame and silence dissidents.
"Beijing's move further cuts off Hong Kong's ties with the world and punishes all those who urge the government to uphold the city's freedoms and human rights to the international standards," said Joshua Wong Chi-fung, secretary general of the Demosisto political party, who has been lobbying the international community for sanctions against China.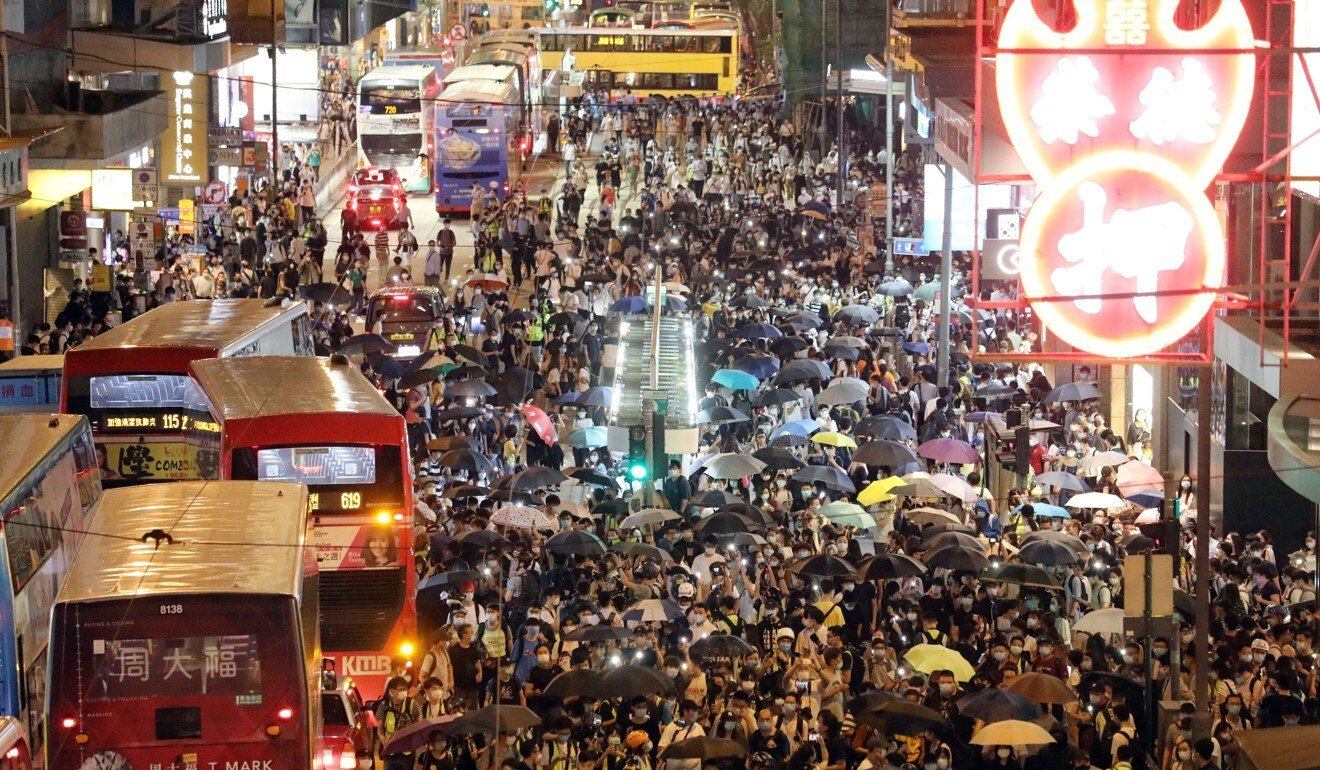 Civic Party lawmaker Dennis Kwok, the legal sector representative, said including collusion in the law was a "shocking concept" for an international city such as Hong Kong.
"We frequently come across consuls general, foreign legislators, officials, academics and journalists," Kwok said. "We would talk to them about Hong Kong and they would talk to us about international affairs that are of interest to them. Are they saying that all those would be deemed as colluding with foreign forces, hence [it] would become a criminal activity going forward? That is ridiculous."
Professor Simon Young Ngai-man, associate dean of HKU's law faculty, said the emphasis on collusion should allay some concerns the law would target foreigners or organisations from overseas.
The change instead focused the law on residents who illegally cooperated with foreigners to interfere in Hong Kong's affairs, according to Young.
"This reflects the traditional essence of crimes of treason and sedition that they are crimes of betrayal by citizens who are supposed to be loyal to their country of citizenship," he said. But foreigners who colluded with locals could still be found guilty as accessories to crimes, Young warned.
The law also requires Hong Kong's government to establish new institutions to safeguard national security and also allow mainland agencies to operate in the city "when needed", triggering further concerns about suppression of liberties.
If the law is not passed this week, the standing committee might hold a special meeting next month to endorse it. The next regular scheduled meeting is in August, and the central government might not want to wait until then, given public opposition to the introduction of the law could hurt the pro-government's camp's chances in September's Legislative Council elections, sources from the pro-establishment camp say.
Tam Yiu-chung, Hong Kong's sole representative on the 175-member standing committee, is in Beijing for the meeting, as is Basic Law Committee vice-chairwoman Maria Tam Wai-chu.
Additional reporting by Natalie Wong and Wiliam Zheng
This article appeared in the South China Morning Post print edition as: Beijing adds collusion to security law for HK