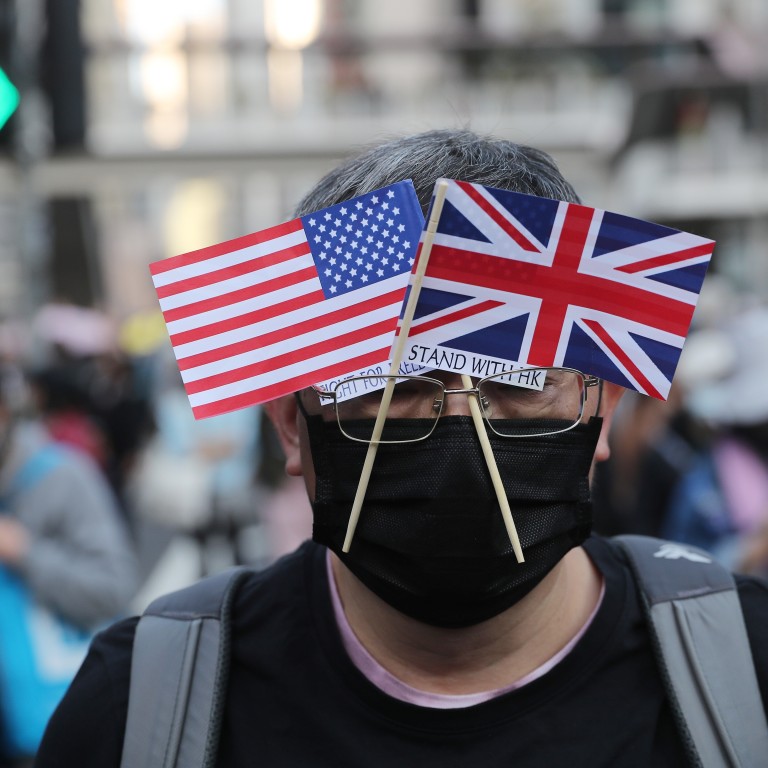 Hong Kong national security law: adding collusion means lobbying against city could fall foul of law, warns legal expert
Professor Johannes Chan believes change in wording could broaden coverage of legislation Beijing is imposing on city
Chan expresses concerns over definition of collusion and thinks it could be left open to interpretation by authorities in mainland China
Adding collusion with foreign forces to the
national security law
Beijing is imposing on Hong Kong is likely to broaden its coverage, with acts of conspiracy, lobbying or incitement potentially breaching the red line, according to a prominent legal expert.
According to Xinhua state news agency, the draft law discussed by the
National People's Congress
Standing Committee (NPCSC), which is yet to be released, now clearly outlines the crimes of secession, subversion of state power, terrorist activities and "collusion with foreign and external forces" to endanger national security, as well as the penalties for breaking the law.
Collusion was missing from the resolution China's parliament approved last month, which said the legislation would criminalise "activities of foreign and external forces to interfere in the affairs" of Hong Kong.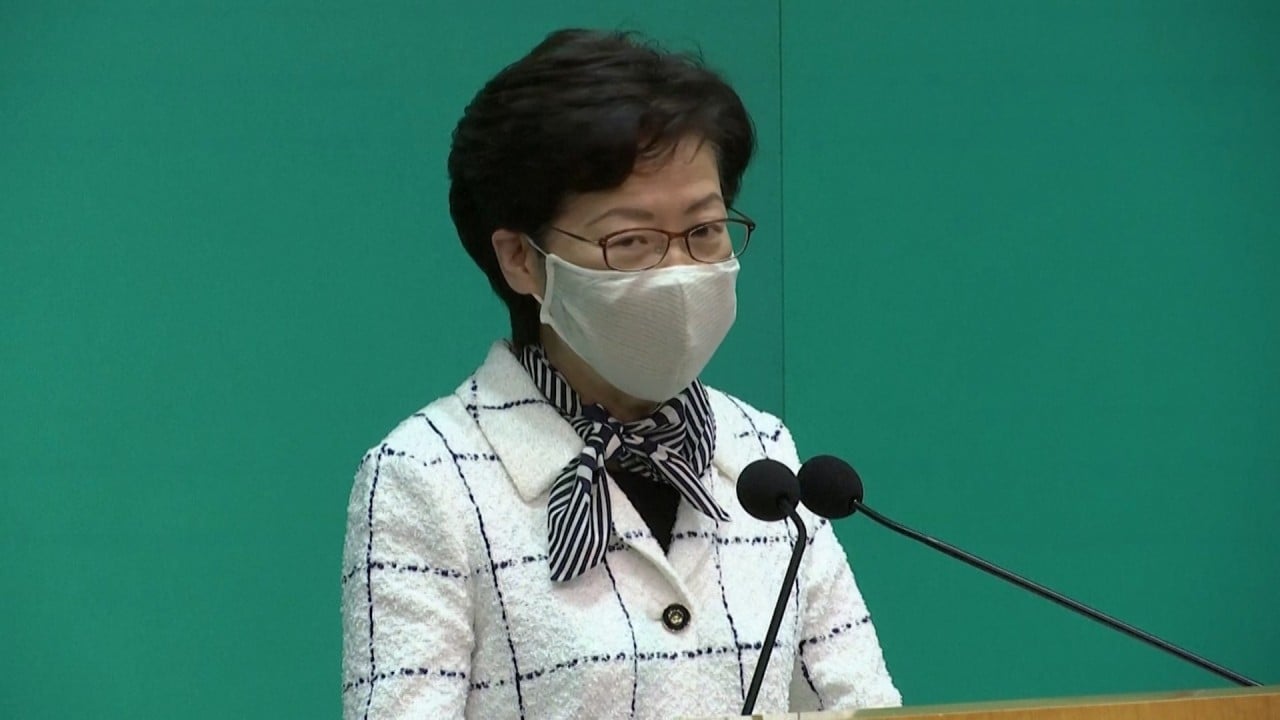 00:43
Security law opponents 'enemies of the people', says Hong Kong leader Carrie Lam
Security law opponents 'enemies of the people', says Hong Kong leader Carrie Lam
Comparing interference and collusion, Professor Johannes Chan Man-mun, chair of public law at the University of Hong Kong, said on Friday the first referred to a "direct action", while the second might point to moves before interference.
"I believe the coverage will be wider," Chan said on a radio show. "It may include conspiracy, which Hongkongers are more familiar with, incitement or even lobbying."
He said under the common law system, conspiracy was mainly about an agreement. For example, when two parties agreed to rob a bank, even if they did not go ahead with it, or failed to rob the bank, they had already broken the law.
"The bad thing is, I believe the wording [of the law] will not have a clear definition," he said. "But [mainland authorities] will have the final say on the interpretation. Their interpretation can change as times goes by, or in accordance with the political climate, or certain cases.
"This is also the most criticised of the differences between the mainland legal system and that of Hong Kong."
Chan said he could not accept claims the national security law would override the Basic Law, because that would mean all safeguards under the city's mini-constitution would be meaningless.
But Ip Kwok-him, a local deputy to the NPC, said he was not surprised by the change in wording.
Asked whether he thought a Hongkonger who invited foreign countries to impose sanctions on the city would be committing collusion, Ip said it would depend on whether any action was taken.
"If they were only just saying, 'it's best to have foreign countries imposing sanctions', I believe it won't be counted," he said. "But if there are concrete actions to push forward such sanctions, then they may have violated the law."
Civic Party lawmaker Tanya Chan, a lawyer, said she did not see the concept of collusion existing in local laws and worried people would break the law without realising it.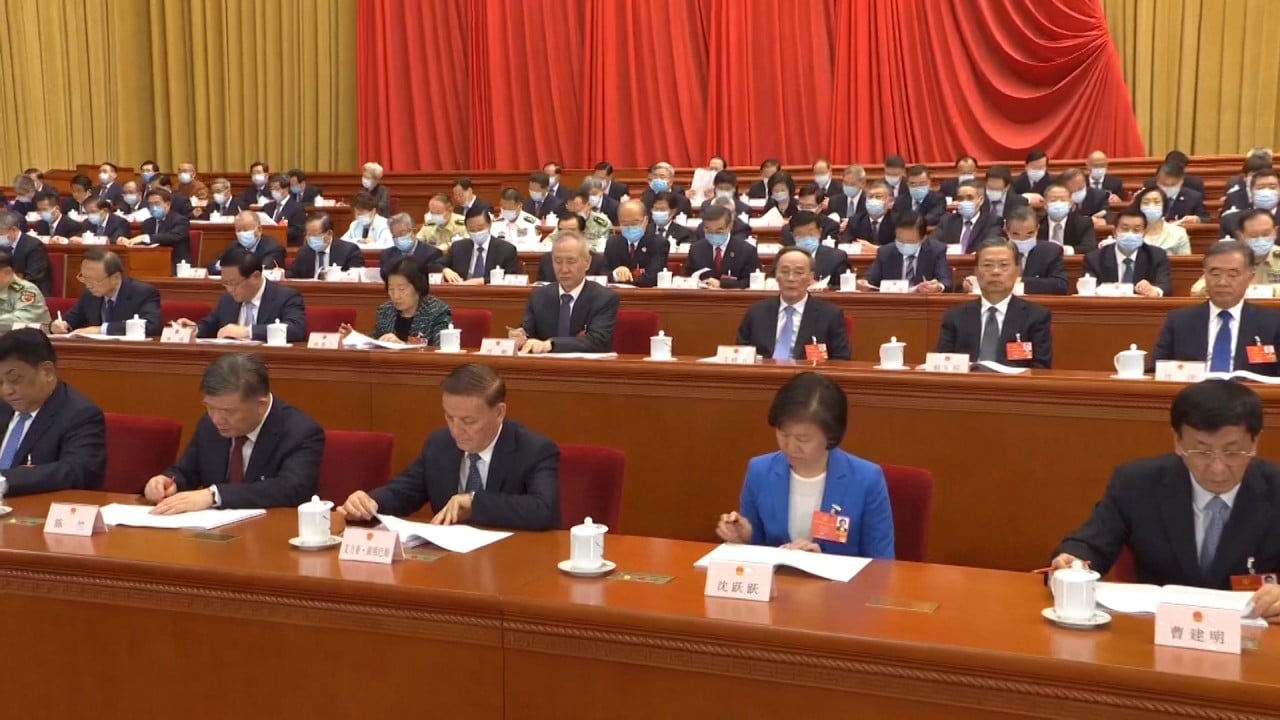 02:17
How China is drafting a new Hong Kong national security law at the National People's Congress
How China is drafting a new Hong Kong national security law at the National People's Congress
It was inappropriate no details of a law considered controversial at local and international levels had been made public, she said.
"When talks on it are ambiguous and everything you do might break the law, and people are kept in the dark, then this is 'white terror'," Chan said.
Chris Yeung, chairman of the Hong Kong Journalists Association, said the news industry was concerned because the sector could be at risk after the law's introduction. "Our reports and publications could easily touch on things which are considered to be related to the country's interest, then will the media be criminally liable?" Yeung said.