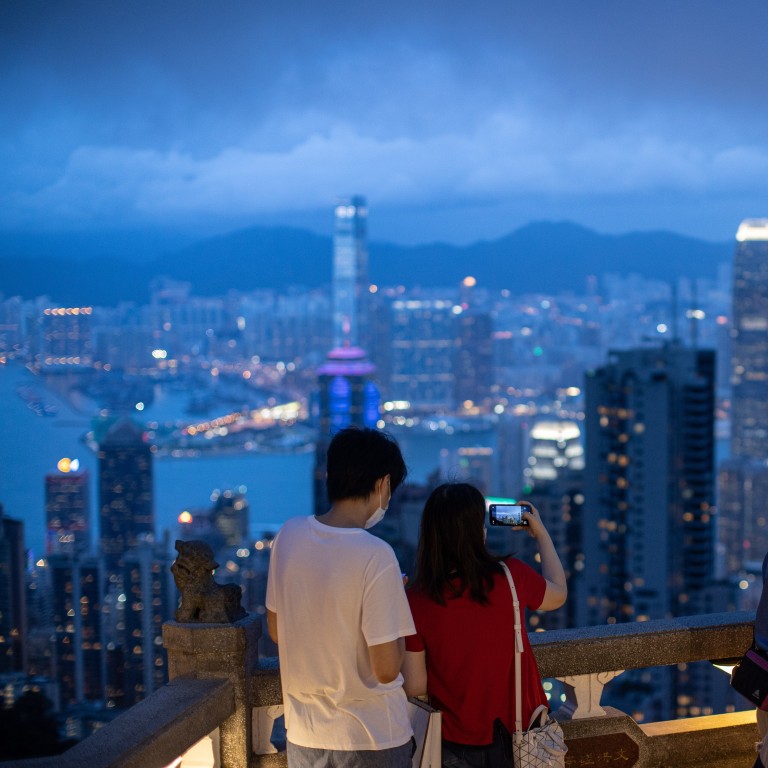 National security law: human rights NGOs dreading impact of legislation in Hong Kong slammed for fearmongering
Foreign groups worry they will be scrutinised, targeted over activities, operations, funding
NGOs' fears unjustified when details of new law are not yet known, say pro-establishment lawmakers
International human rights groups are worried their days of operating freely in Hong Kong are numbered, now that Beijing is drawing up a
national security law
for the city.
Some fear their activities and funding will be scrutinised and targeted by mainland authorities to such an extent they might have to leave the city.
But Hong Kong officials and pro-establishment lawmakers have dismissed these worries as unjustified fearmongering.
The law aims to outlaw secession, subversion of state power and terrorism as well as "collusion with foreign and external forces" to threaten national security, which Beijing added last week to the list of crimes.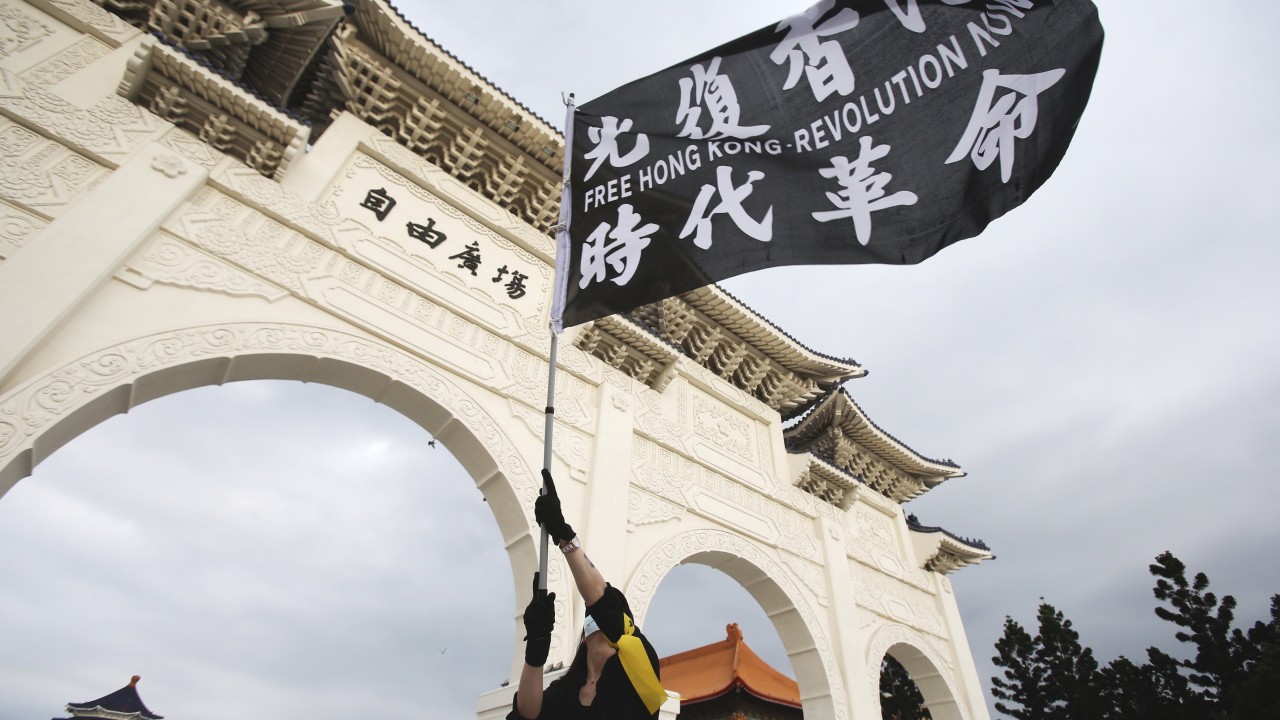 02:06
Taiwan announces humanitarian aid plan for people fleeing Hong Kong
Taiwan announces humanitarian aid plan for people fleeing Hong Kong
On Saturday, state news agency Xinhua released details of the law, which included establishing a local national security commission, headed by Chief Executive
Carrie Lam
Cheng Yuet-ngor and supervised by Beijing, to oversee the legislation.
Hong Kong would be required to carry out most of the enforcement under the new law, but Beijing will be able to overrule local authorities in some cases. Lam will also have the power to appoint specific judges to hear national security cases. The Xinhua statement also said human rights and freedom of speech and assembly would be protected.
Joshua Rosenzweig, Hong Kong-based head of Amnesty International's China team, responded to the new details by saying it was better for the legislation to contain the guarantees, but that international human rights law allow for restrictions to be placed on certain rights, such as freedom of expression or peaceful assembly, in the name of "national security".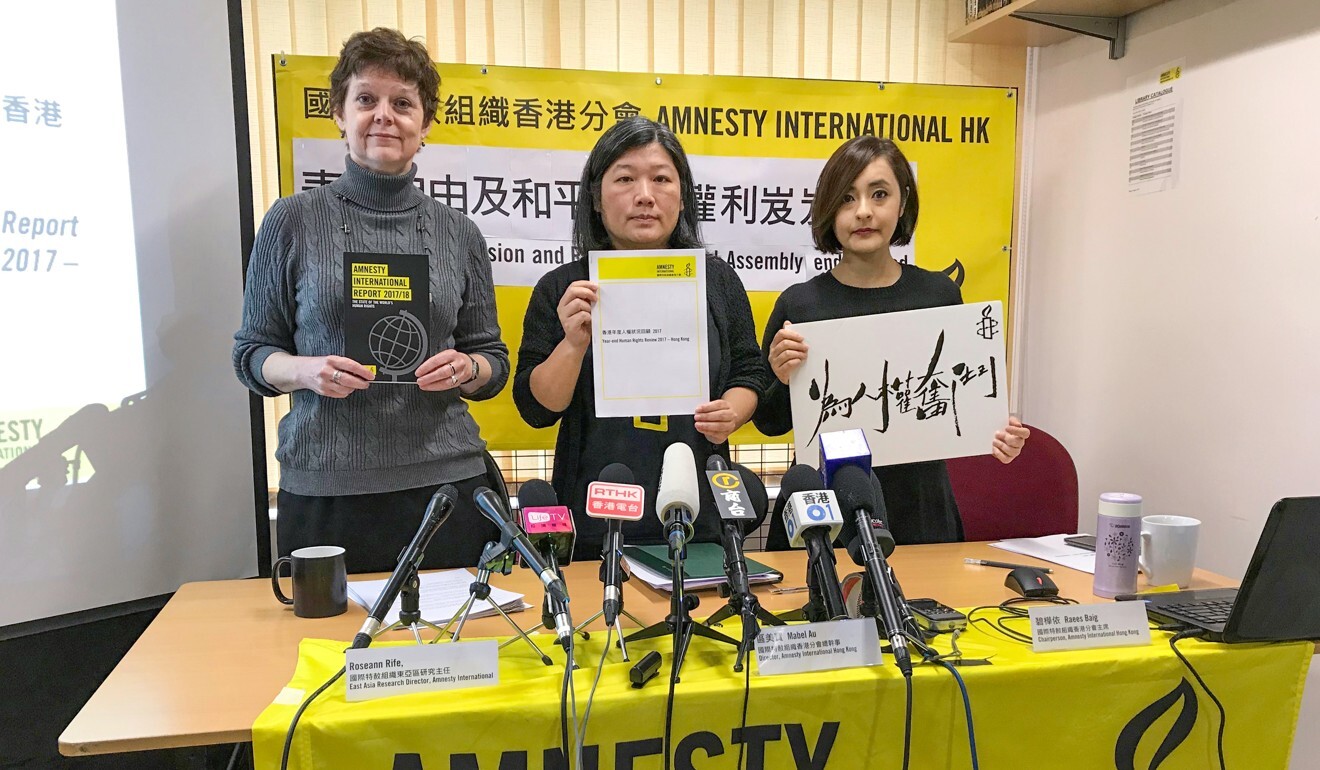 "If the definition of 'national security' is defined too broadly … then the guarantee on paper doesn't actually mean much."
Beijing has insisted the law would affect only a minority of lawbreakers, but human rights groups fear they will be targeted as well, just as they have been affected on the mainland by China's national security law.
"What they're trying to do is extend the China model to Hong Kong. After this law is passed, everything is going to change," Phil Robertson, the Bangkok-based deputy director of Human Rights Watch, said before details of the legislation were released.
The group, which has its headquarters in New York, does not have an office in Hong Kong. In January this year, its global head, Kenneth Roth, said he was denied entry to the city, where he was scheduled to launch the organisation's latest world report.
Robertson, an American, said he expected non-governmental organisations that dealt with human rights and labour issues to be more at risk from the new law.
"You're staring into the abyss with the possibility of various Chinese mainland security entities and agencies coming into Hong Kong and operating directly there," he said. "Harassment, probing finances, seeking to control access to information and foreign funding – all that is suddenly on the table."
Hong Kong's non-profit sector encompasses more than 2,500 charities, with about 200 international NGOs in the city. 
Amnesty was among 86 NGOs and civil society organisations, including several overseas groups, that signed a joint letter last Wednesday urging Beijing to abandon the national security law, which they slammed as a "devastating assault on human rights".
"Now there is freedom for us to work here," Rosenzweig said in an earlier interview. "We can say what we want, even if it's critical of the Hong Kong government or the mainland government, as long it stays in fact."
He was concerned about what would change once the new law came into force and if NGOs would find it harder to operate in the city.
"You might even see cases in which banks decide to drop customers because they're afraid of the political risks in continuing to provide them with a bank account," said Rosenzweig, also an American.
"The same is true for office space. If landlords decide NGOs are risky, that they are meddling in Hong Kong affairs and should be seen as national security threats, it may be more difficult for them to accept NGOs as tenants."
Speaking after the NGOs released their joint letter,
Executive Council
members Ronny Tong Ka-wah and Regina Ip Lau Suk-yee were among those who felt the groups were exaggerating the dangers the new law would bring.
Tong found it unbelievable that the letter said "extreme things without even sight of the statutes".
Ip, a former security chief, said it was inappropriate to make a sweeping condemnation in the absence of full details of the law, and the concerns expressed in the letter were "typically overstated and unjustifiable at this stage".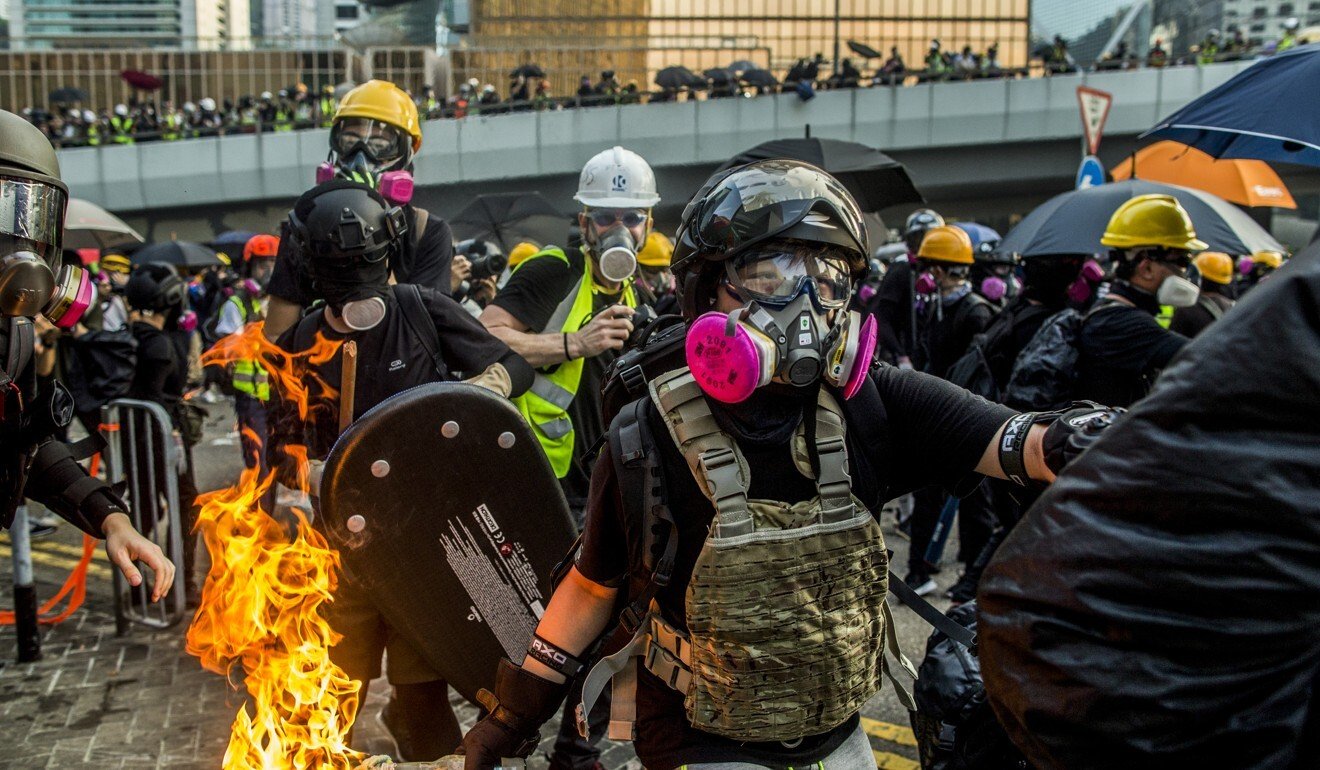 "Of course we have a constitutional duty to protect national security," she said. "Events in the past year clearly show we have internal security problems and threats to national security."
Lawmaker Holden Chow Ho-ding, vice-chairman of the pro-establishment Democratic Alliance for the Betterment and Progress of Hong Kong (DAB), brushed off the NGOs' concerns about the law as "scaremongering tactics".
"The majority of Hong Kong people need not worry, including NGOs," he said.
He felt the law would make Hong Kong more stable and safe in the long run.
Opposition lawmaker Fernando Cheung Chiu-hung, however, said NGOs did have cause to worry, as the law would cover foreign interference in Hong Kong affairs.
"There is a wide interpretation of what can be considered interfering in Hong Kong affairs, and if these efforts are supported in any way by overseas ties, the NGOs could be deemed to have violated the law," he said.
Anthony Spires, deputy director of the Centre for Contemporary Chinese Studies at the University of Melbourne and an expert on NGOs in China, said the law could have a chilling effect if it targeted the NGOs' connections to global civil society.
Today, he said, Amnesty International could meet Hong Kong protesters and find out what they were doing, just as foreign governments could through their consulates.
"It's not unusual [in Hong Kong]," he said. "It is unusual for mainland China."
He expected the new law would affect the way foreign NGOs operated in future.
"Where is the line? And what's the grey area within which they are allowed to operate in? That is very much a mainland Chinese phenomenon, but now I think it's going to be exported to Hong Kong through this law," he said.
Amnesty's Rosenzweig said that in 2017, Beijing passed a law that subjected international NGOs to closer scrutiny and, among other things, required them to have government sponsors, register with police and submit annual reports on their financing. He said it showed mainland authorities were paying close attention to the influence of these NGOs.
Veteran opposition lawmaker James To Kun-sun said that with Beijing drafting the new law, it might not be consistent with international human rights conventions.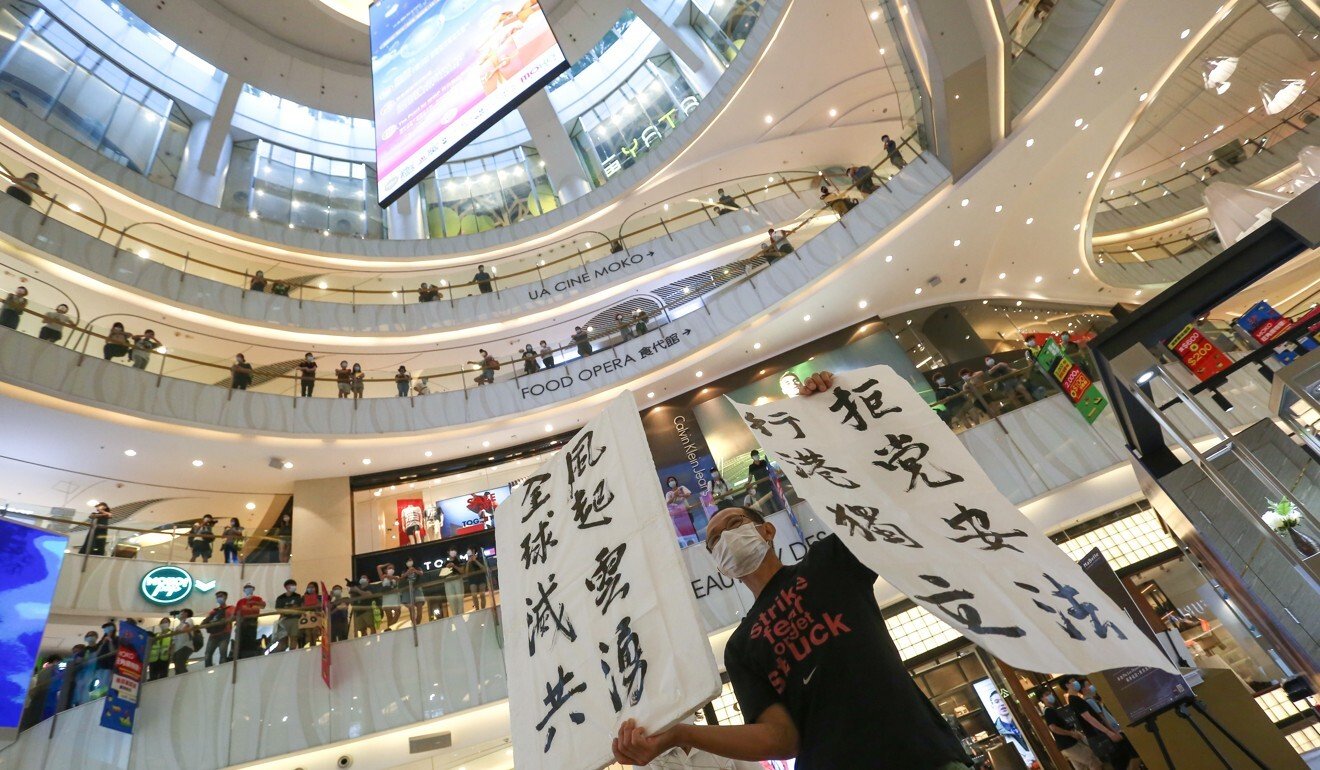 "There is a lot of fear, within NGOs and their board members, who might start to adopt self-censorship and be more lenient and less critical of authorities. If that happens, we will lack a true voice to push for review and development," To said.
But Exco member Tong dismissed those concerns, saying Hong Kong had a different system from the mainland, and the
Basic Law
, the city's mini-constitution, endorsed
the application of the International Covenant on Civil and Political Rights.
"I'm not sure all these extreme views are justified," he said.
For now though, some foreign NGOs are considering all possible scenarios, including whether they might have to leave Hong Kong.
NGOs in the city have been hit hard by the
Covid-19 pandemic
coming on top of last year's anti-government protests. With many fundraising events cancelled, those that depended on local funding were already facing a struggle to survive.
Human Rights Watch's Robertson said NGOs that decided to quit Hong Kong might consider moving to Taiwan.
Amnesty, which has been in Hong Kong since 1990, was exploring ways to mitigate possible risks but had not made any firm plans yet, Rosenzweig said.
The China Labour Bulletin, a workers' rights group founded in 1994 and based in Hong Kong, was among the NGOs that signed the joint letter, but it has no plans to leave.
The group also operates on the mainland through its partner organisations and volunteers.
"We've been dealing with pressure from the Chinese government for many, many years now, with our partners being arrested and organisations being closed down in China," said spokesman Geoffrey Crothall, a Hong Kong permanent resident from Britain. "We always find a way to continue."
This article appeared in the South China Morning Post print edition as: Human rights groups' worries deemed 'unjustifiable'fearmongering