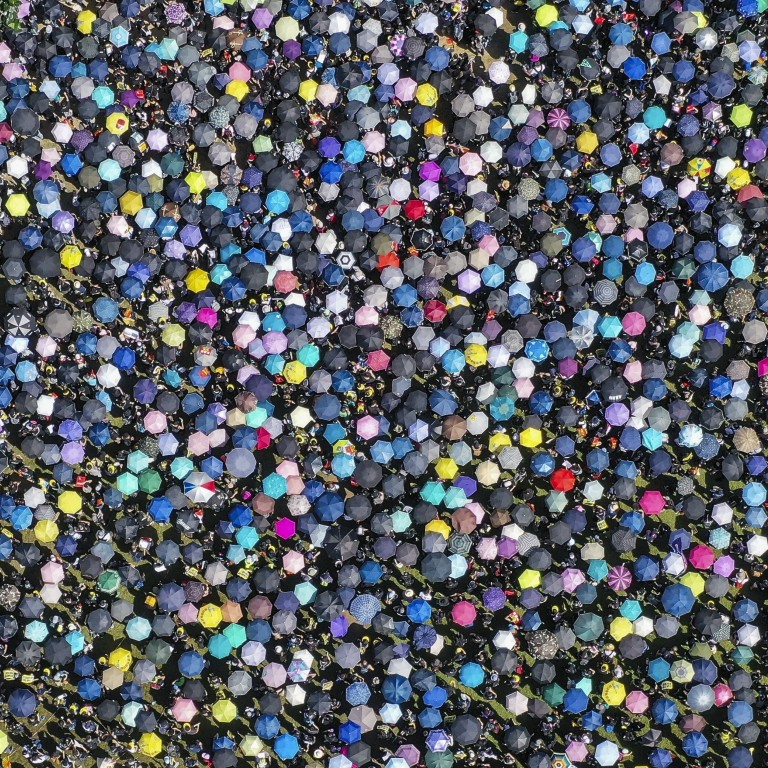 Hong Kong protests: organisers '100 per cent expect' traditional July 1 march to be banned by police, despite putting forward seven proposals to get it approved
Civil Human Rights Front convenor Jimmy Sham describes 'lacklustre' meeting with police
Group expected to appeal after saying force is using coronavirus pandemic as excuse to stop rally
Hong Kong's most prominent march organiser has made seven proposals in a bid to get police to approve its annual
July 1 pro-democracy march
, despite social-distancing rules imposed because of the
coronavirus
.
But the Civil Human Rights Front said it was "100 per cent" expecting the march to be banned after meeting with police on Tuesday. The group vowed to lodge an appeal.
"This is the most lacklustre meeting with police I've had in 10 years," Jimmy Sham Tsz-kit, the front's convenor and a district councillor, said. "Police are using the pandemic [as an excuse] to suppress the public's right to march and rally."
During the meeting, the front put forward seven alternatives for the march from Causeway Bay to outside government headquarters in Admiralty.
Amid last year's
anti-government protests
against the now-withdrawn extradition bill, the July 1 march attracted an estimated 550,000 people.
While it began peacefully, radical protesters broke into the Legislative Council and caused an estimated HK$40 million worth of damage
on a day of unprecedented violence
.
This year, the front's plans include imposing social-distancing measures, implementing crowd control in a public park or at street corners, splitting the procession into phases by age group or home addresses, and marching on alternate lanes of the road.
Sham said organisers were willing to follow reasonable instructions from police to ensure the march went ahead.
"For instance, if police think we need to give out surgical masks [to marchers], I think we can do that," he said. "But they refused to say under what terms they will approve the march.
The force later said it was handling the application and it respected people's rights to express opinions in a peaceful manner.
"In handling each public events notice, [we] will conduct independent risk assessments," it added.
Police previously banned a Labour Day demonstration application by trade unions, and the annual
June 4 Tiananmen Square vigil
, citing public health concerns.
On June 19, the government relaxed social-distancing measures, easing the cap on the number of people in an outdoor public gathering from eight to 50. The ban does not apply to any indoor gatherings.
While scientists said there was little evidence to support banning gatherings of more than 50, health officials said politics did not play a part in the decision.
Sham said the front was prepared to appeal the police's ban, but did not make clear any contingency plans.
The Post has reached out to police for comment.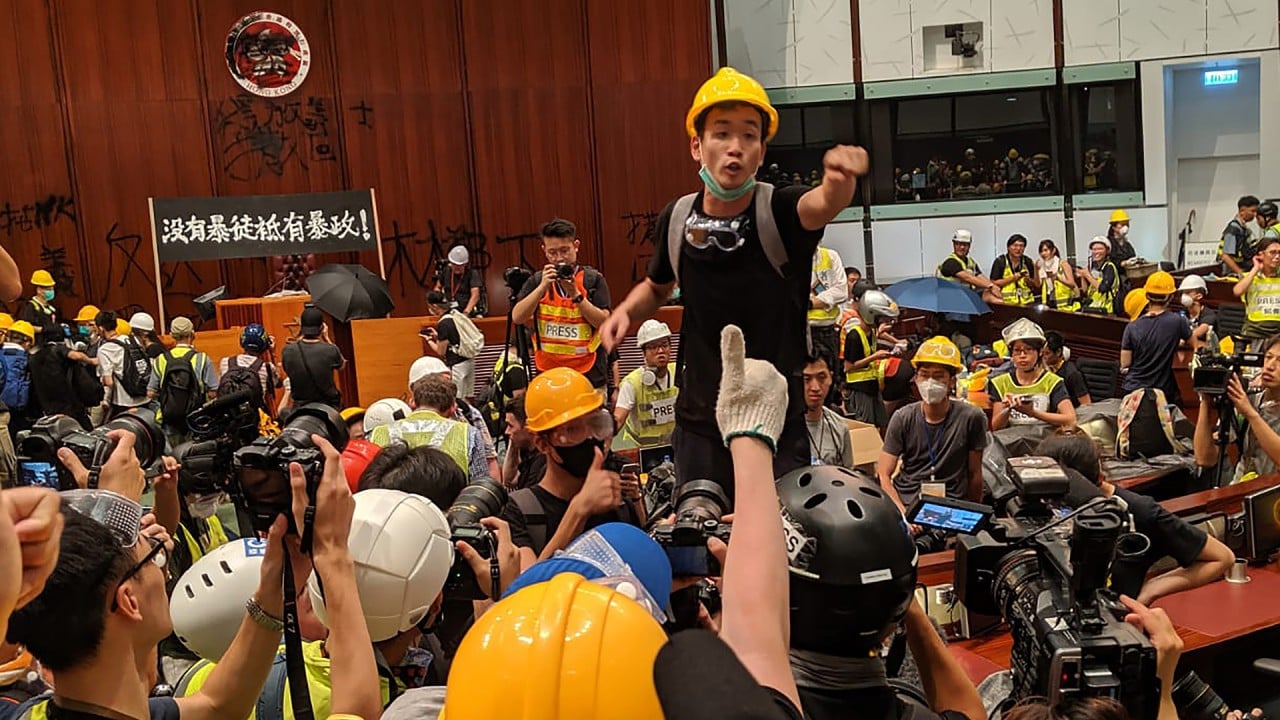 03:51
Brian Leung Kai-ping: the Legco protester unmasked
Brian Leung Kai-ping: the Legco protester unmasked
July 1 was the day Hong Kong was returned to Chinese rule in 1997. The march is a tradition in the city's pro-democracy movement, and is seen as a barometer of the public's grievances with the government of the day.
In 2003, the march drew a similar-sized crowd to 2019 as people protested against the government's plan to enact
national security laws
under Article 23 of the Basic Law.
This article appeared in the South China Morning Post print edition as: Activists expect July 1 rally to be banned