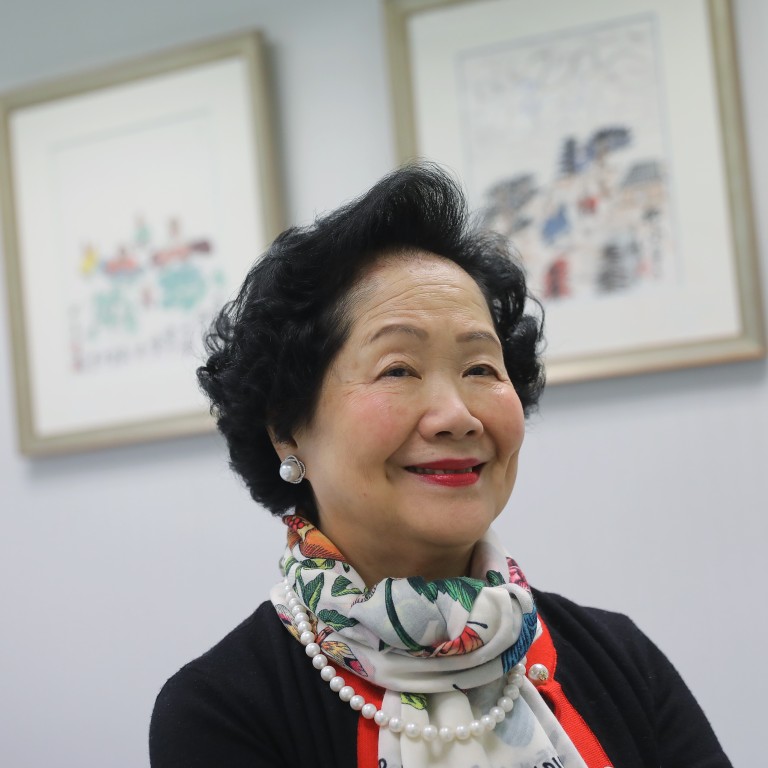 Hong Kong's former No 2 official Anson Chan steps back from public life
Grieving the loss of her daughter, the ex-chief secretary and a prominent campaigner for political reform wants 'a quieter life'
With the national security law for Hong Kong looming, she urges young people to uphold city's values in a 'peaceful manner'
Former Hong Kong No 2 official
Anson Chan Fang On-sang
, who became a vocal advocate for democratic reform in the city on the local and international stage, has announced she is stepping back from public life.
Chan's unexpected decision to retire from politics and other civic engagements follows the death of her daughter last month, and comes with the
national security law
Beijing is drafting for Hong Kong expected to be passed on Tuesday.
"I reached the age of 80 at the start of this year, an age at which I long ago promised my children I would step back from civic and political engagement and lead a quieter life," she wrote.
"The recent loss of a beloved daughter is a devastating blow. I want to give myself time and space to mourn and recover. I also want to spend as much time as possible with my family, particularly my granddaughters and son-in-law."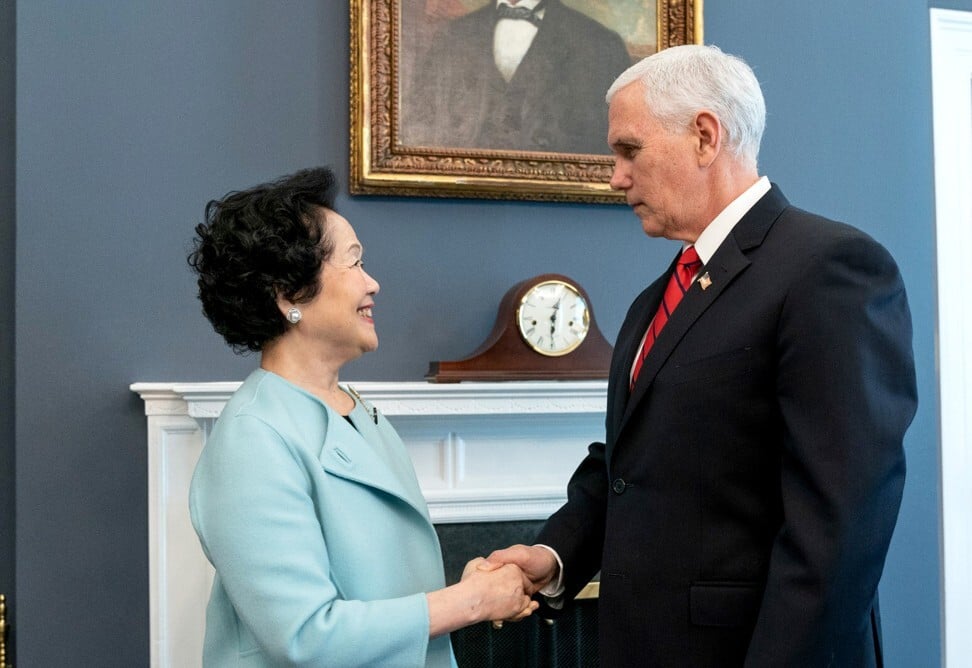 Calling Hong Kong her home, Chan added: "I urge young people not to lose hope for their future and continue to hold fast to the values that underpin our unique city, but to do so in a law-abiding and peaceful manner."
Chan had a daughter and a son with her late husband Archibald Chan Tai-wing, former commissioner of the Royal Hong Kong Auxiliary Police, who died in 2010.
Her daughter, Michele Yu Chan Wai-ling, died at age 57, from an undisclosed illness, on May 28.
On Sunday, the National People's Congress Standing Committee, China's top legislative body, will
begin a special three-day meeting
, where it is expected to pass security legislation for Hong Kong that will outlaw secession, subversion of state power, terrorism and "collusion with foreign and external forces" to threaten national security.
Details of the bill have been
kept under wraps
, but international human rights groups and opposition politicians, who have been lobbying foreign governments to voice their support for Hong Kong's anti-government movement, fear they could be targeted. Beijing has repeatedly said the legislation would be aimed only at a minority of lawbreakers.
Chan's spokeswoman said the former official would not comment further when asked if the decision to step back was prompted by the looming law.
Last March, Chan, alongside Civic Party lawmaker Dennis Kwok and the Professionals Guild's Charles Mok, visited the United States for 10 days, where they aired concerns over the now-withdrawn
extradition bill
, the draft legislation that triggered
months of anti-government protests
last June.
The proposals would have allowed the transfer of fugitives to mainland China and other jurisdictions with which Hong Kong lacks an extradition deal.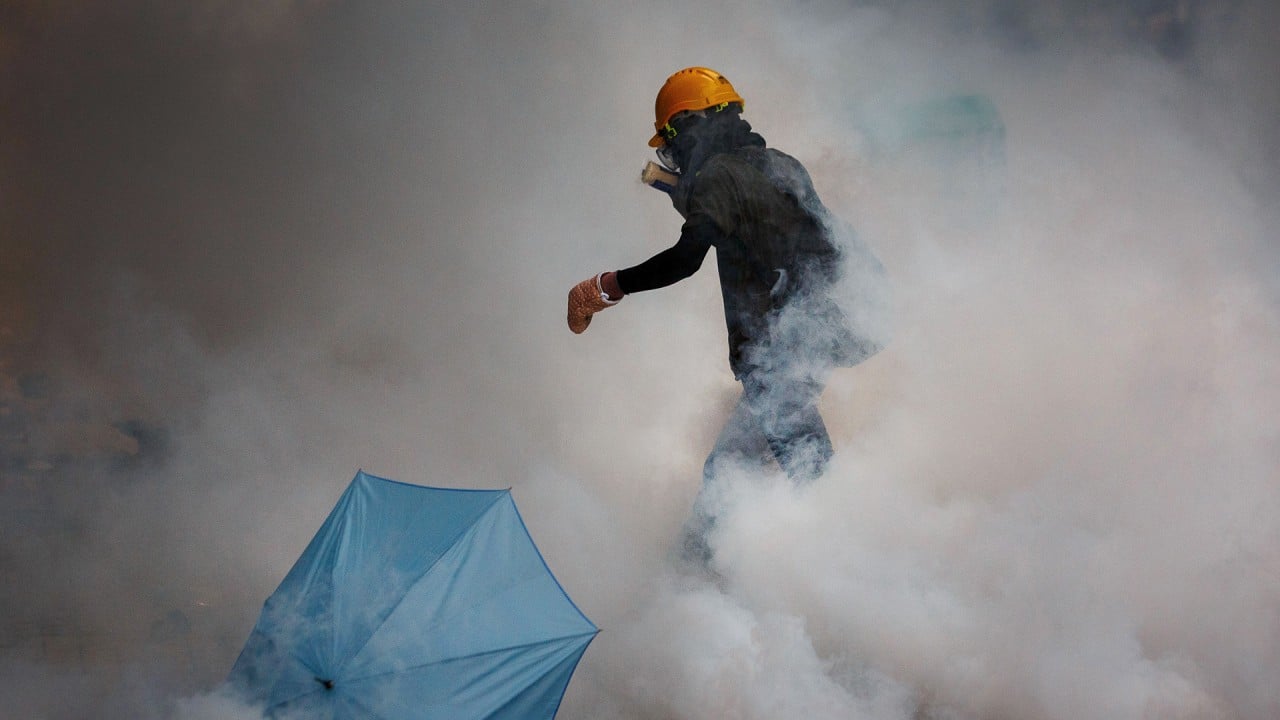 08:47
A year of anti-government protests in Hong Kong
A year of anti-government protests in Hong Kong
Chan served as chief secretary of Hong Kong before and after the city's
1997 handover
to Chinese sovereignty, before retiring in 2001 amid reports of her souring relationship with then chief executive
Tung Chee-hwa
.
She was the first woman – and first Chinese national – to hold the second-highest position in the Hong Kong government.
Since 2005, Chan has been an outspoken campaigner for constitutional reform in the city.
She triumphed in a legendary Legislative Council by-election for Hong Kong Island in 2007, defeating her main rival, Regina Ip Lau Suk-yee, a former official who stepped down in 2003 over the government's failed attempt to enact a national security law.
In 2013, Chan co-launched a think tank called Hong Kong 2020 with prominent legal scholar Johannes Chan Man-mun and senior counsel Gladys Li. The enterprise aimed to achieve full
universal suffrage
for the chief executive election in 2017 and the legislature polls in 2020.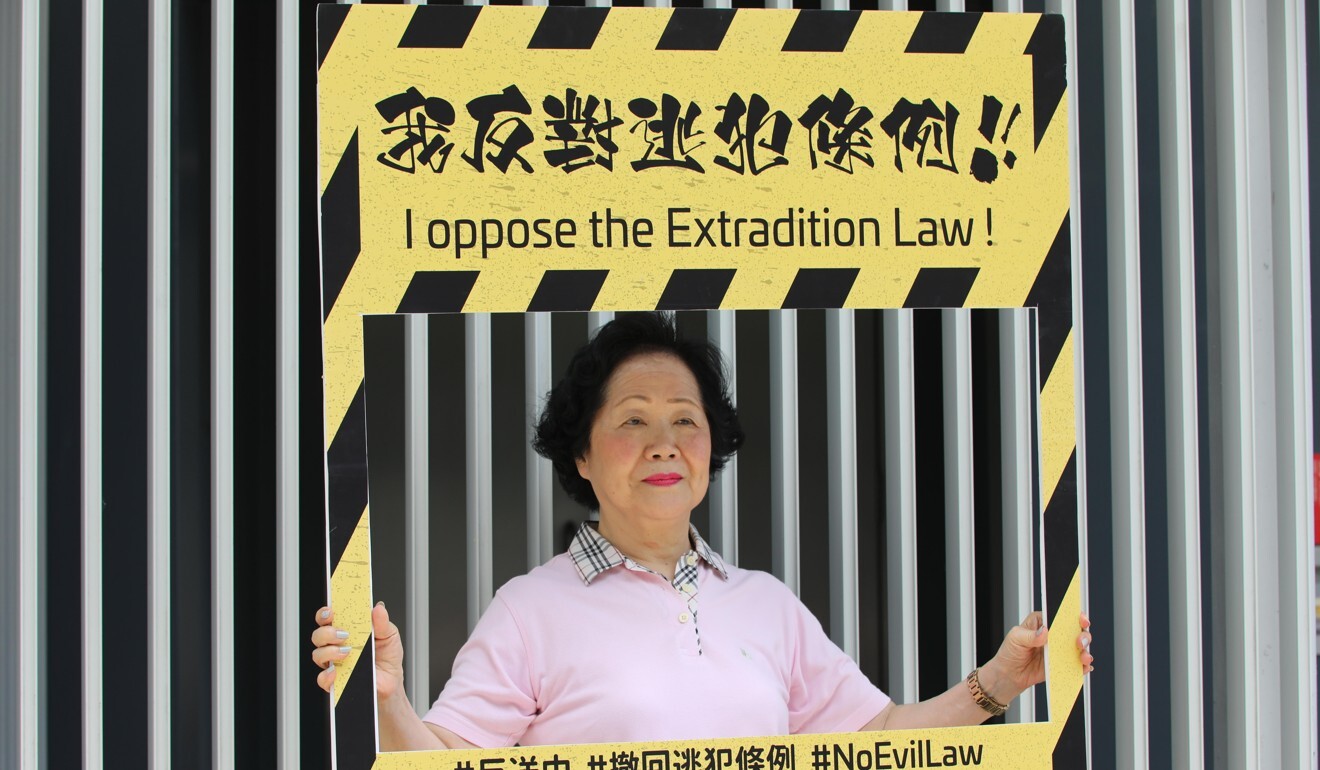 Chan's campaigning, in particular on the international front, made her a thorn in the side of the central government.
Amid the anti-government protests last year, China's state media launched verbal attacks on her, media tycoon Jimmy Lai Chee-ying, Democratic Party founding chairman Martin Lee Chu-ming and former lawmaker Albert Ho Chun-yan, labelling them the "new Gang of Four" that "colludes" with Western forces to "instigate unrest".
In an in-depth interview with the Post in 2013, Chan said she was not against Beijing.
"I'm not anti-China. I fully respect 'one country, two systems', but I place equal emphasis on both one country and two systems," Chan stressed. "If you see things happening that are chipping away at 'one country, two systems' and eroding our rights and freedoms, then you have a duty to stand up and have the courage of your convictions – that's all I am doing."
Ho described Chan as someone who would not compromise her principles and beliefs, citing her decision to leave the government in 2001.
He also praised her contribution to the city's democratic movement, saying it was rare for former senior officials of Chan's social status to be on the forefront of the cause.
"Even though she might be more moderate, she is willing to confront the authoritarian regime of China. It is very hard to come by," Ho said. "I understand her decision to take a break [from public life] after reaching this age and with the loss of her beloved daughter."
Ho said he believed Chan's decision was not triggered by the national security law.
"She is already 80 years old. What would she be afraid of?" he said.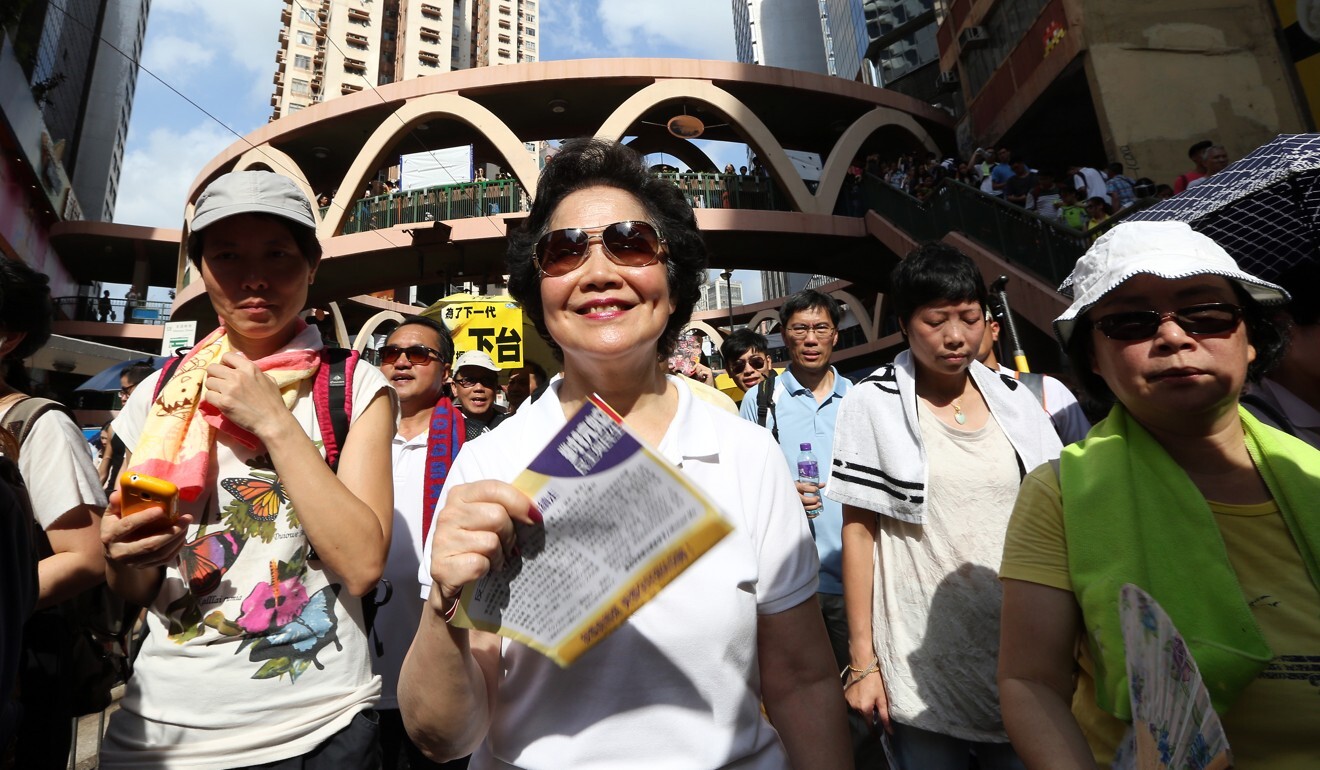 Former pro-democracy lawmaker Emily Lau Wai-hing also said she deeply understood and respected Chan's decision to retire. "Her withdrawal shouldn't be seen as a blow to the democratic movement. Everyone has his or her own way to safeguard the city's autonomy," she said.
Ip, now a lawmaker and member of city leader Carrie Lam Cheng Yuet-ngor's Executive Council, said while Chan had been an outstanding civil servant in the colonial era, "her bureaucratic skills would not have been adequate for steering Hong Kong in the much more complex and political environment under 'one country, two systems'".
The biggest blot on her career, Ip said, were her trips to the United States to lobby against the extradition bill, something the pro-establishment legislator said had provided American politicians with ammunition to pass legislation that now threatens sanctions on Hong Kong.
Political scientist Dr Ma Ngok, of Chinese University, said some people back in 2007 had hoped Chan would bridge the divide between the pan-democratic bloc and pro-establishment camp in her capacity as a former official. But Chan did not follow that path, he said, as she was quickly labelled part of the opposition.
Chan on Friday also resigned from the board of Project Citizens Foundation, an organisation she co-founded to promote the pursuit of quality civic participation.
The foundation expressed its "deepest appreciation and gratitude" for Chan's invaluable contribution as a board member since August 2014. "During these six years, Mrs Chan's boundless enthusiasm and wise counsel have guided, inspired and enriched the work of the foundation and encouraged its development as a forum for intelligent opinion and as a notable defender of Hong Kong's core values and way of life," the statement read.
"She is a shining testimony to the best of Hong Kong's selfless public service."
Additional reporting by Natalie Wong
This article appeared in the South China Morning Post print edition as: Anson Chan announces unexpected retirement