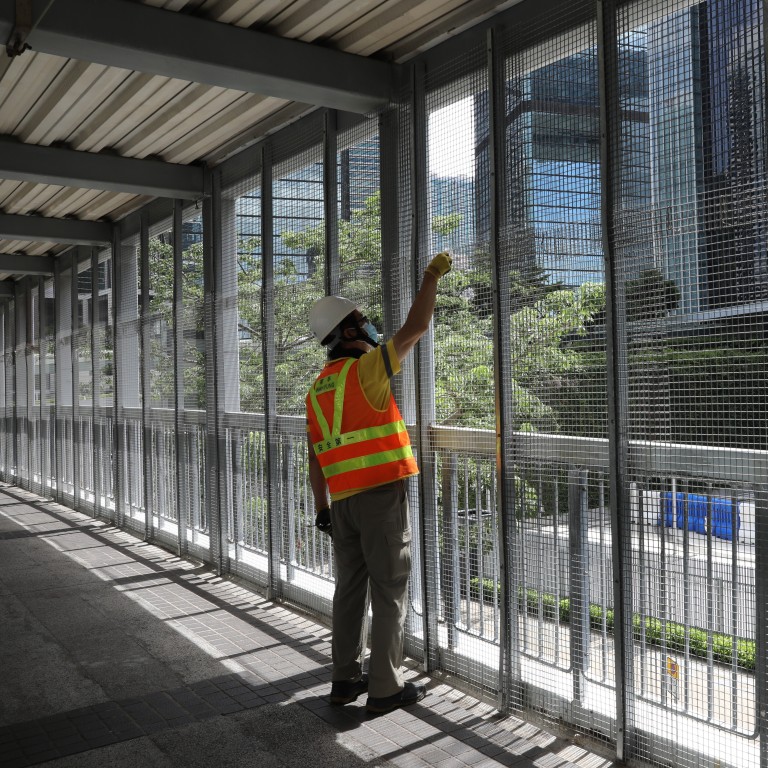 Hong Kong activists plan to defy police ban on July 1 protest march
As Beijing's new national security law is passed, activists make plans for civil disobedience
Police lock down area in Wan Chai where handover anniversary ceremonies will be held
Political activists in Hong Kong have said they plan to disobey the police ban on the July 1 march and will use civil disobedience to protest against
Beijing's new national security law
for the city, possibly on the very day the legislation kicks in.
Police insiders said about 4,000 officers will stand by on Wednesday to handle any unrest, in addition to those patrolling and conducting stop-and-search checks at likely protest sites.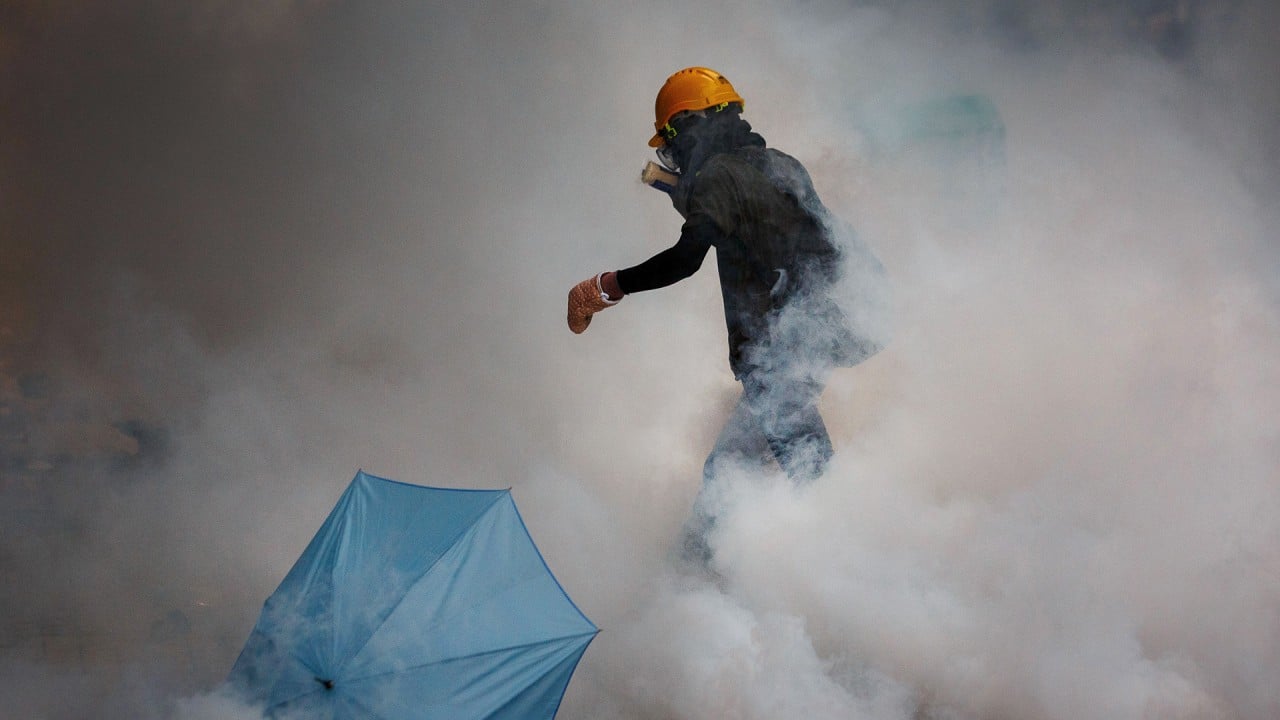 08:47
A year of anti-government protests in Hong Kong
A year of anti-government protests in Hong Kong
For the first time since the handover, police on Saturday rejected an application by the Civil Human Rights Front to hold the protest march. Since 1997, July 1 has been marked every year by demonstrations in the city.
In rejecting the application, police cited public health risks arising from the
coronavirus pandemic
and the record of violence at past rallies organised by the front.
On Monday, members of the opposition camp received invitations from League of Social Democrats veteran Bull Tsang Kin-shing to attend a press conference on Tuesday outside the Court of Final Appeal in Central, where plans for civil disobedience would be revealed.
In a short message, Tsang warned that those who insist on marching despite the police ban could face tough charges, given the national security law.
Tsang said in his message: "If we insist on resisting, there is a large chance of being arrested. The charges will not be light, please judge for yourself."
The front intends to appeal against the police ban on Tuesday evening, after which it is expected to reveal more details of its plans for Wednesday.
Opposition sources said some activists would urge people to march in their personal capacities, rather than as members of organisations, similar to calls made during anti-government protests last year.
Tuen Mun district councillor Nigel Lee Ka-wai, an independent, said he intended to be on the street on Wednesday despite the risks.
"The aim is to show people that even with the national security law, we must exercise our right to protest," Lee said. "If nobody comes out on July 1, the new law would have succeeded in making people silence themselves."
Tony Chung Hon-lam, 19, convenor of Studentlocalism, a small group that has advocated for independence, said he intended to march on Wednesday too, and would hold a Hong Kong independence flag.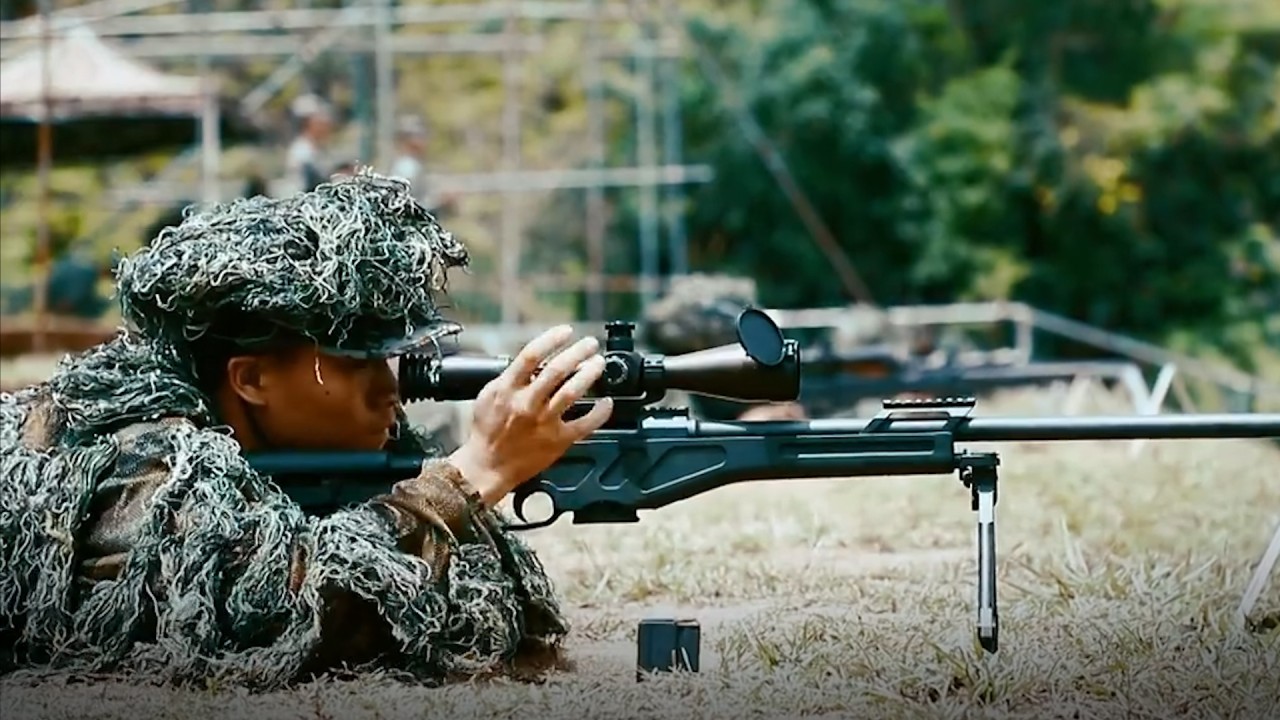 02:02
PLA's Hong Kong garrison releases sniper tournament video as national security law nears approval
PLA's Hong Kong garrison releases sniper tournament video as national security law nears approval
"This year's march could be Hongkongers' last," he said, adding that he was not too worried about the possibility of being arrested for violating the new law.
"If the national security law has retrospective power, this is not going to make a big difference," Chung said, referring to speculation on the reach of the impending legislation.
Meanwhile, police have begun stepping up security in Wan Chai around the convention centre, where Wednesday's anniversary event will be held.
A police source said roads around the convention centre, such as Expo Drive, Expo Drive East and Expo Drive Central and eastbound Convention Avenue, have been closed to traffic, with water-filled barricades placed at all main access points.
It is understood three water cannons will be on standby on Hong Kong Island and the Kowloon West region.
Another police source said the force expected protesters to ignore the ban on marching, and warned that officers would act swiftly and early to deter protesters from gathering in various districts.
The source said plain-clothes officers would be deployed to conduct stop-and-search operations in potential protest areas.
The government's pandemic-related ban on public gatherings of more than 50 persons is expected to be reviewed on Thursday.
Protesters caught disregarding the ban in recent months were given fines and arrested for taking part in unlawful assemblies.
According to the Public Order Ordinance, members of any gathering of three or more people behaving in a "disorderly, intimidating, insulting or provocative manner intended or likely to cause any person reasonably to fear" could face five years in jail on conviction.