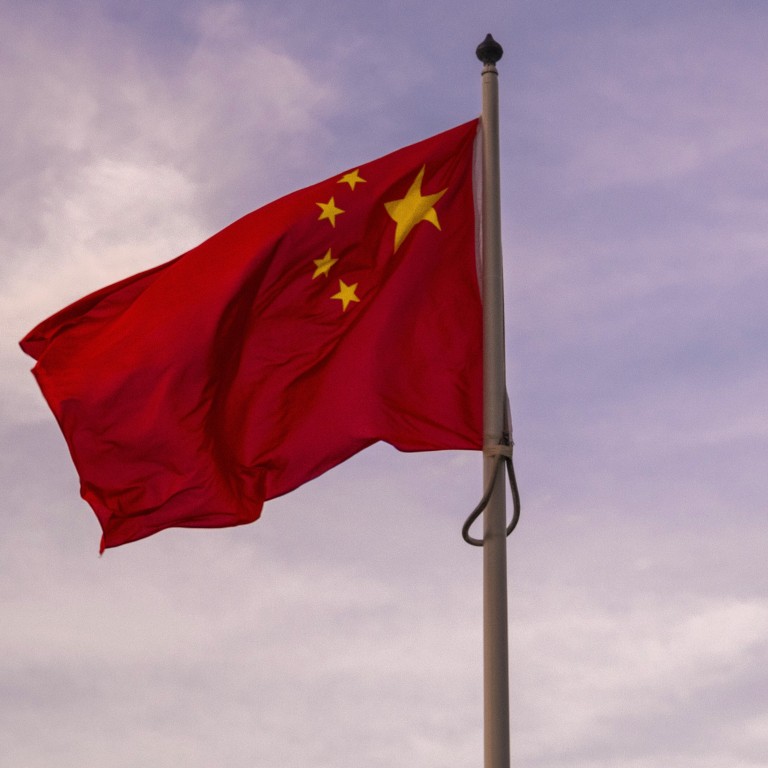 National security law will uphold 'one country, two systems' in Hong Kong, top Beijing official says
The new law 'effectively stops the loopholes' that existed in Hong Kong and undermined national security, senior Beijing official says
Hong Kong and Macau Affairs Office says passage of the law marks a new milestone in central government policy for the city
Speaking at a press conference on Wednesday in the Chinese capital the morning after the sweeping law took effect, Zhang Xiaoming, deputy chief of the State Council's Hong Kong and Macau Affairs Office, dismissed allegations that the law would destroy the principle under which the city is ruled.
Another senior Beijing official told journalists the law would plug the loopholes that had prevented the city from guarding against threats to China.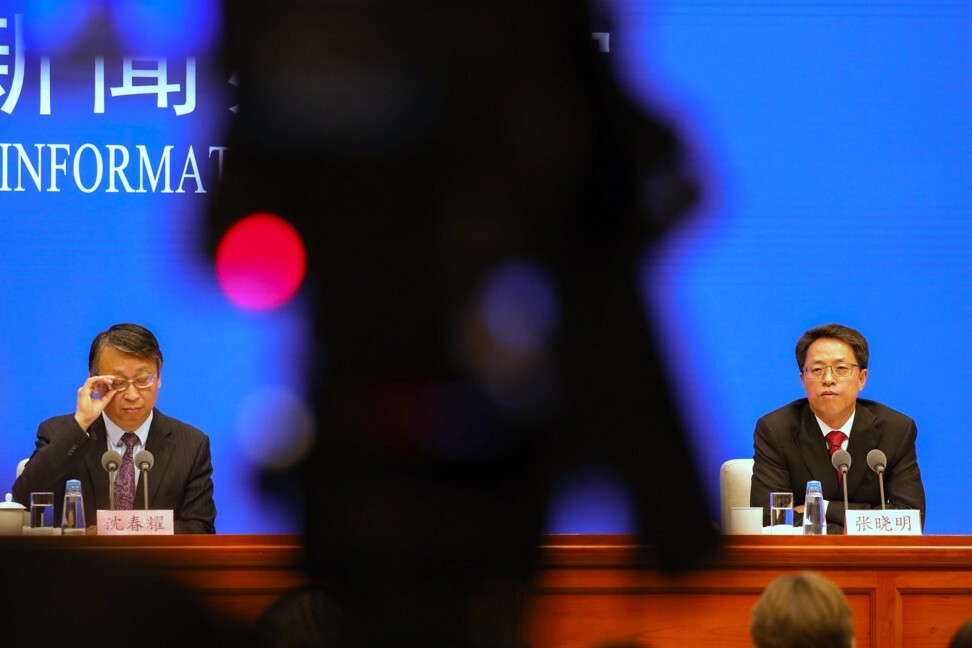 Shen Chunyao, head of the legislative affairs commission of the National People's Congress Standing Committee, said: "The law can effectively protect national security, and prevent and punish crimes that endanger national security in relation to the Hong Kong Special Administrative Region.
"It effectively stops the loopholes in the SAR in relation to establishing a framework to protect national security."
Under the law, Beijing will exercise jurisdiction over "complicated" cases such as those relating to foreign interference, or when local authorities cannot enforce the law effectively, or when the nation's security is under major threat.
 Hong Kong national security law full text:


The maximum penalty for each crime is life imprisonment, although the suggested sentence for some minor offences is less than three years' imprisonment.
Suspects can be extradited to mainland China in cases that involve "complicated situations" of interference by foreign forces; when the local government cannot effectively enforce the law and where national security is under "serious and realistic threats".
The NPCSC, China's top legislative body, had passed the legislation unanimously on Tuesday. Following its passage, overseas nations said they were concerned the "one country, two systems" formula and high autonomy guaranteed for Hong Kong had been jeopardised.
US Secretary of State Mike Pompeo said it "marks a sad day for Hong Kong, and for freedom-loving people across China".
"The Chinese Communist Party's decision to impose draconian national security legislation on Hong Kong destroys the territory's autonomy and one of China's greatest achievements," he said in a statement.
Law marks a new milestone in Hong Kong governance: HKMAO
Zhang, HKMAO's deputy chief, said the passage of the national security law marked a new milestone in central government policy for Hong Kong, describing it as the most significant move it had made in relation to the city's affairs.
"It signals that the central government focuses more on the top tier design for Hong Kong governance, and solving the symptoms and root of the problems with both a soft and hardline approach," he said.
"It signals the focus is more on the power vested upon the central government by the constitution and the Basic Law, and the authority in setting the course and direction of Hong Kong's development."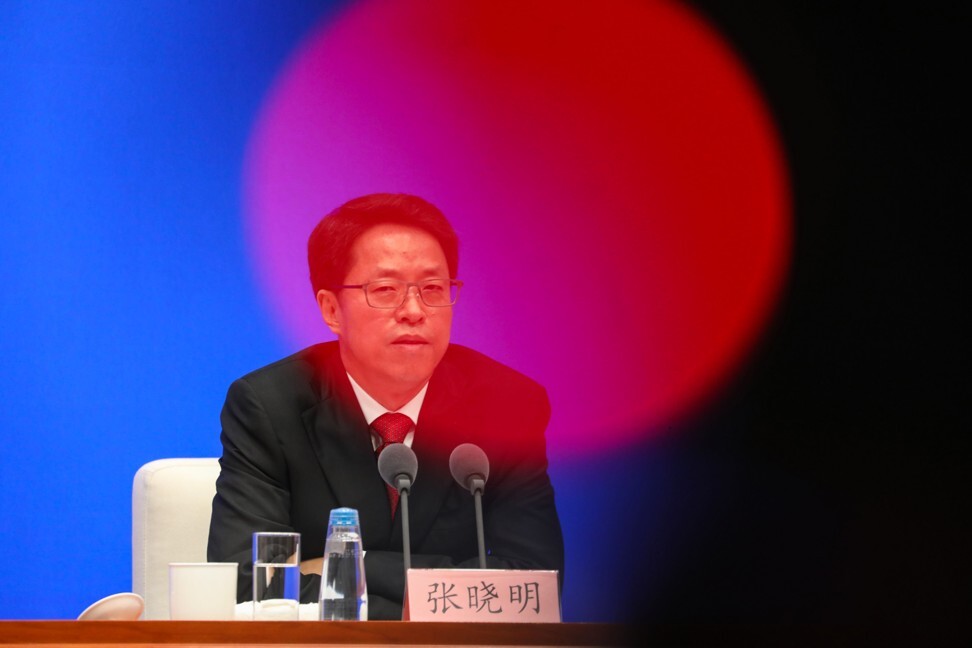 'Surge of Hong Kong emigration over protests'
Calling the law a "turning point" for Hong Kong that would put it back on track, Zhang told the press conference there had been a surge of people leaving the city recently.
He said those who chose to leave reported the only reason they did so was because of the "black [clad] violence" gripping the city since the
anti-government protests
erupted last June.
"Since the handover, Hong Kong has witnessed more than once the surge of emigration and the flight of capital.
"But all these anxieties will be erased over time and by the facts," he said.
"Last week, I was in Hong Kong to listen to opinions from various sectors. Whether they are business tycoons, professional elites, school principals or taxi drivers, people were all saddened, or still scared, by the chaos that erupted since June last year," Zhang said.
"A lawmaker told me that his good friend was applying to emigrate to Singapore … But he had torn up his application form after learning that Beijing is tailor-making a national security law for Hong Kong," he added.
Why was a full draft of the law not published before it took effect?
Shen said a full draft of the law was not released for consultation because of the "special circumstances" involved.
But he added the views of a wide range of sectors were sought through various channels, especially from people in Hong Kong.
Insisting the law had widespread support in the city, he said: "Over the past period of time, there have been rising calls across the nation, including from Hong Kong, to have the national security law.
"This is the first important consideration. There is widespread social consensus over the legislation."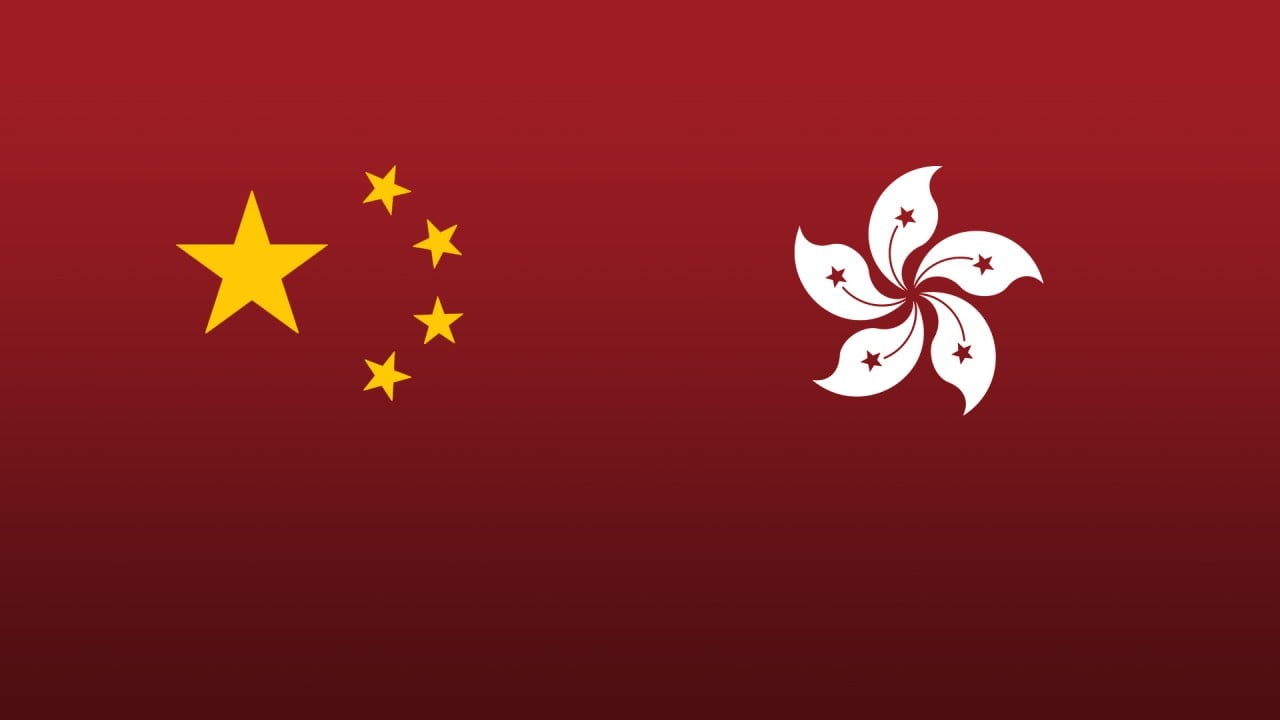 04:35
What does 'one country, two systems' mean?
What does 'one country, two systems' mean?
'One country, one system' accusation rejected
Asked whether the law had broken the Hong Kong model of "one country, two systems", as some overseas commentators had suggested, Zhang said Beijing was only dedicated to upholding the governing principle.
"I noted that some foreign politicians said we were implementing 'one country, one system' in Hong Kong. If we were really doing this, it would be simple.
"We can just directly apply China's criminal law, criminal litigation law, and [the mainland's] national security law to Hong Kong. Why all the fuss about tailor-making a national security law [for the city]?"
"One country, two systems is our national policy. No one knows better than us how to cherish it, and no one understands the truth of it better than us."
Asked about the imposition of sanctions in response to the law, Zhang said the legislation was a purely domestic matter, and no foreign government should take action.
"Why are you fighting us? As Hong Kong people love to say, 'What's wrong with you? What does this have to do with you?' … The time that the Chinese people have to please others has passed," Zhang added.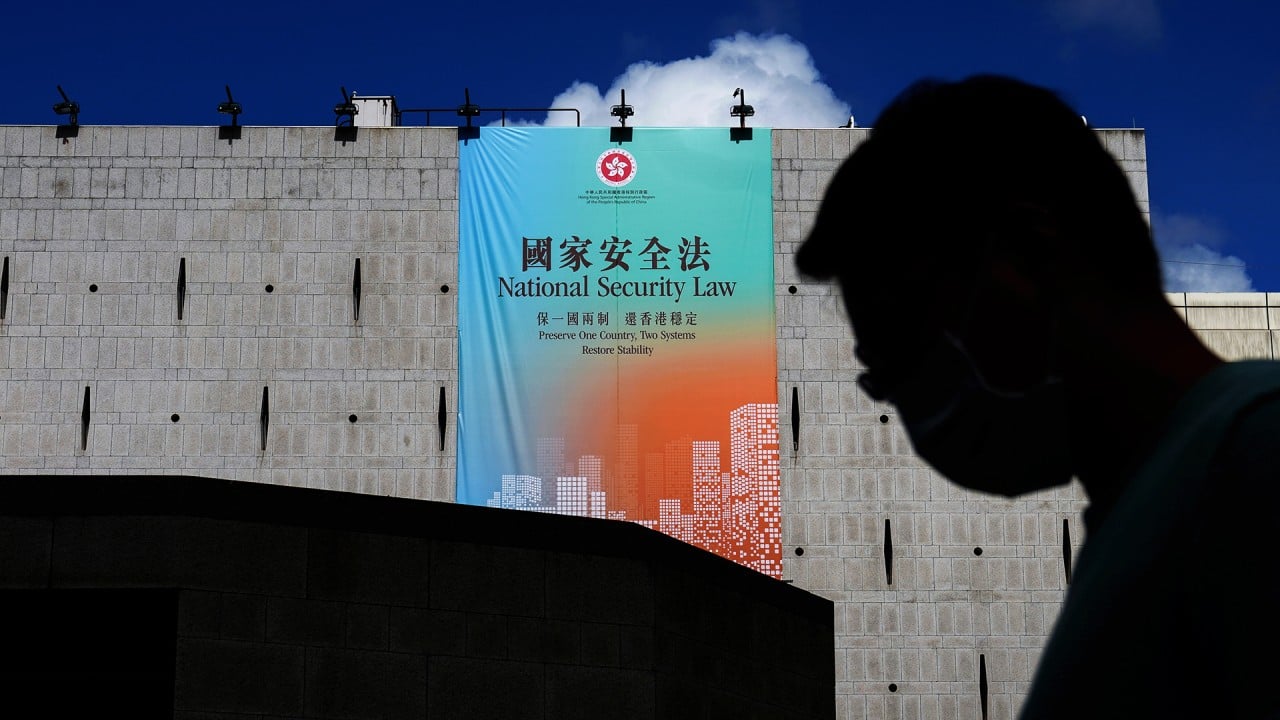 02:13
Beijing's passage of national security law for Hong Kong draws international criticism
Beijing's passage of national security law for Hong Kong draws international criticism
Mainland agency not bound by Article 22: HKMAO
Zhang said the new mainland agency set up under the legislation to safeguard national security did not fall within the confines of Article 22 of the Basic Law, Hong Kong's mini-constitution.
That article states that all offices set up in Hong Kong by departments of the central government, or by provinces, autonomous regions, or municipalities directly under the central government, and the personnel of these offices, must abide by the laws of the city.
Responding to a reporter's question, Zhang said the Office for Safeguarding National Security of the Central People's Government in the Hong Kong Special Administrative Region was different from other departments so did not fall within Article 22's remit.
"This is to ensure that the office for safeguarding national security can carry out its duties in accordance with the law. Its power overrides the autonomy of the Hong Kong SAR. As the cases the office handles involves national secret, the SAR government cannot exercise control over it. This is reasonable and legitimate," he said.
He added that did not mean the office was above the law because it would be subject to stringent stipulation of its duties and supervision under the legislation.
What amounts to foreign 'collusion'?
Referring to the provisions against colluding with a foreign country or external elements to endanger national security, a Reuters reporter asked what constituted "collusion" and what was meant by "provoking by unlawful means hatred" among Hong Kong residents towards the central government.
Zhang said ordinary exchanges did not constitute a crime and Article 29 clearly defined the crime of collusion. On "provoking hatred", Zhang did not go into detail, but said there were similar provisions in the local criminal law.
Zhang said in general hatred would not be considered a crime, but forms of hatred that led to serious consequences would be.
Those rumours persisted despite multiple attempts to quash them by the government, police and fire service, among others.
New law does not end Article 23 requirements: Shen
The legislation in force on Tuesday "will not replace the requirements under Article 23 of the Basic Law", Shen Chunyao said.
That article from the mini-constitution that took effect in the city after its 1997 handover required Hong Kong to enact its own security legislation.
"Any legislation on national security enacted by the Hong Kong SAR shall not contradict the laws approved by the National People's Congress and National People's Congress Standing Committee," Shen said.
Will election candidates who oppose national security law be disqualified?
Zhang said anyone running for public office must "undoubtedly" swear allegiance to the country as well as Hong Kong when asked about the law's provisions for election candidates.
"You asked me whether the law would give us grounds to disqualify opposition figures running for the Legislative Council," Zhang continued. "I can only say, this kind of speculation would see us as too utilitarian and short-sighted in deciding to make the law."
Whether a candidate would be disqualified because he or she opposed the national security law, Zhang said: "You have raised an issue that we need to study seriously.
"But I believe the Hong Kong government would make specific provisions based on this law, the Basic law and existing local laws."
He added that Beijing did not see the pan-democrats as their enemy, but called on them to reflect and adjust their strategy.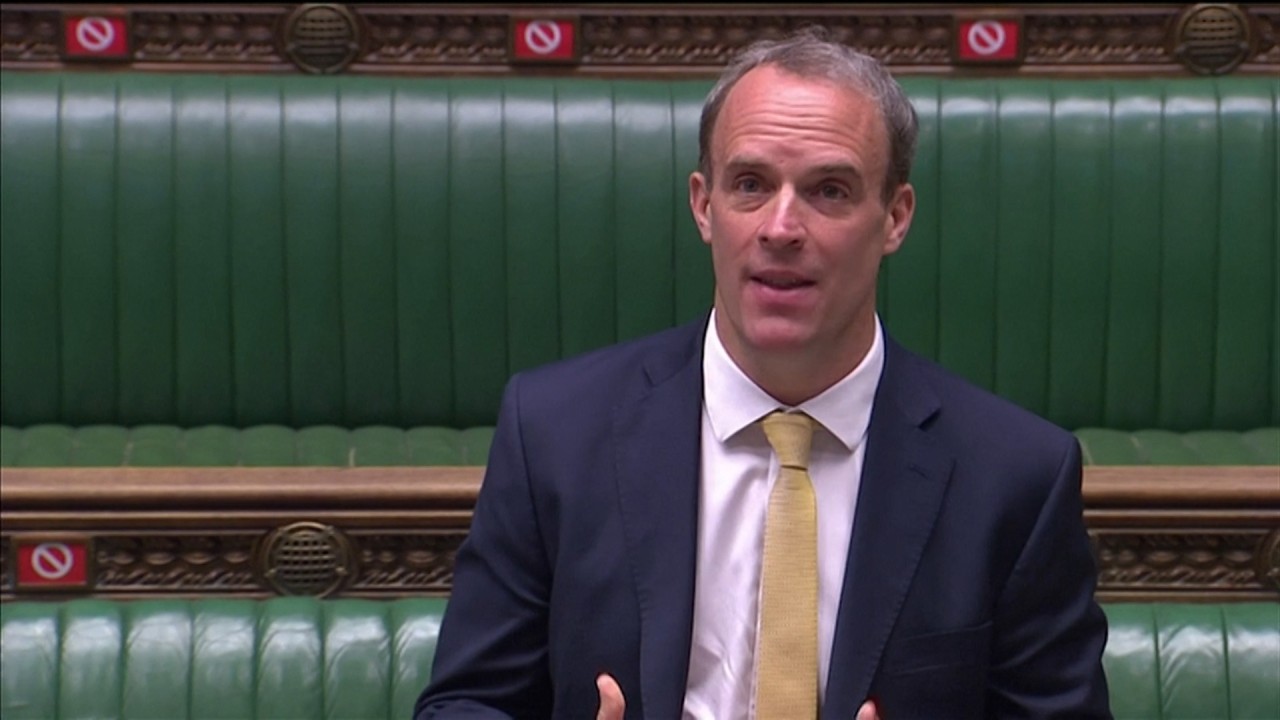 01:14
UK to raise concerns about Hong Kong national security law before UN Human Rights Council
UK to raise concerns about Hong Kong national security law before UN Human Rights Council
'Mainland jurisdiction could reduce reliance on state of emergency provision'
The central government's office for safeguarding national security had jurisdiction over certain cases, as written in Article 55 of the new law, Shen said. But he said this would only target a small number of people.
"This arrangement can actually help preventing the emergency of situation written in Article 18 of the Basic Law," he said.
That article states that if the NPCSC decided to declare a state of emergency because turmoil in Hong Kong endangered national unity or security, then the central government could issue an order applying relevant national laws there.
"This would be a very serious situation," Shen said.
Security law cannot be used retroactively
The new national security law did not have any retroactive power, reflecting that it was in line with modern legal principles, Zhang Xiaoming said.
Zhang also said that young people in Hong Kong should be educated about the law.
"We hope that our youngsters can be good kids who are patriotic, love Hong Kong and follow the law," he said.
Will judge selection process harm judicial independence?
Law is 'in line with the spirit' of human rights treaties
The Beijing officials were asked whether the national security law would contravene international human rights treaties applying to Hong Kong.
Shen noted that two major human rights treaties – the International Covenant on Political and Civil Rights and the International Covenant on Economic, Social and Cultural Rights – were enshrined in Hong Kong's Basic Law.
The rights and freedoms guaranteed by those treaties, such as free speech and freedom of assembly, were "in line with the spirit" of the national security legislation, he said.
'Further retaliatory measures against US meddling are coming'
Zhang, HKMAO's deputy chief, said threats and sanctions from the United States would merely give China a chance "to show its firm determination to defend its interests".
"The hands of the United States are just stretching too long," Zhang said, in response to a question about the impact of US sanctions on Hong Kong.
"If the US thinks its internal chaos isn't enough for it to handle, and if the US does not mind that the sanctions will hurt its interests more [than ours] … they are just giving us a chance to show how determined we are in safeguarding our interests."
On Beijing's retaliatory visa restrictions to Americans meddling in Hong Kong affairs, he said: "We will return the favour when you do us harm. If the US takes steps, China and the Hong Kong SAR will take counter measures," he said. "We will take the measures step by step and they are coming".
Zhang said the central government was not concerned that the international economic status of Hong Kong would be affected by the new law and US sanctions. The status is guaranteed by the Basic Law, and gained through years of effort by Hong Kong, and could not be deprived of by a single nation.