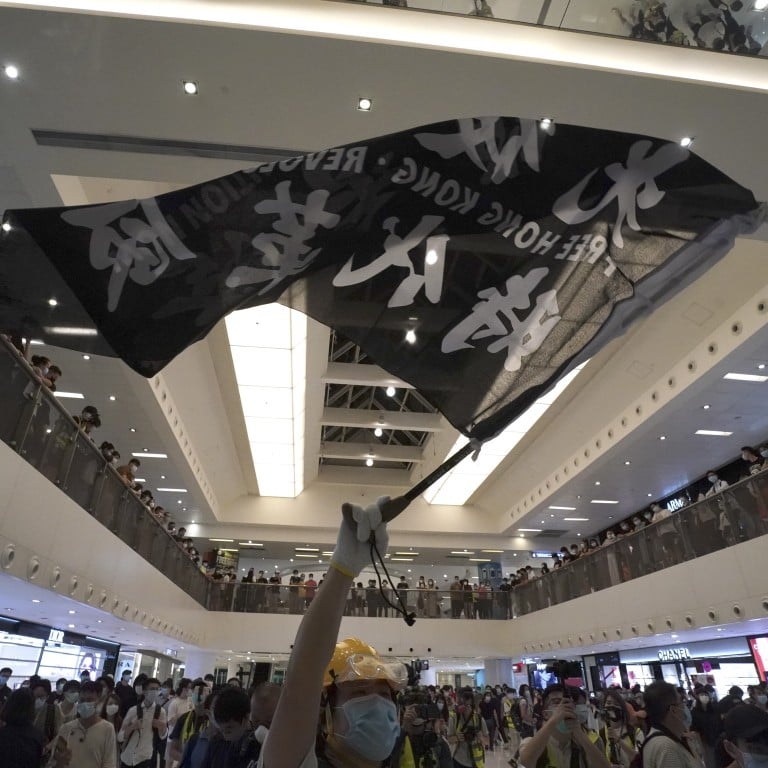 National security law: legislation already having deterrent effect, Hong Kong police chief tells CCTV in rare state television appearance
'A person who once said he was proud to be arrested with young people, now tells you that advocating Hong Kong independence is dangerous,' Chris Tang says
Edwina Lau, who will head the unit tasked with enforcing the legislation, adds new law only underscores Beijing's confidence in city's police force
Beijing's sweeping new
national security law
is already showing a deterrent effect in Hong Kong, as it has prompted anti-government activists to back off and warn young people against separatism, according to the city's police chief.
Chris Tang Ping-keung's comments came during a rare appearance by Hong Kong police officials on state broadcaster CCTV and its English-language counterpart CGTN, which later interviewed Edwina Lau Chi-wai, the Tang deputy tapped to head the unit enforcing the legislation.
The interviews aired shortly before Chief Executive Carrie Lam Cheng Yuet-ngor's office revealed the newly established Committee for Safeguarding National Security had met for the first time on Monday.
All 11 members were present, including Tang, Lau and Lam, the committee's chairwoman. Her Beijing-appointed national security adviser, Luo Huining, who also heads the central government's liaison office in Hong Kong, sat in on the meeting.
Beijing's national security law for the city was imposed with immediate effect on June 30. Under the law, acts of secession, subversion, terrorism and collusion with external forces to threaten national security are punishable with sentences ranging up to life in prison.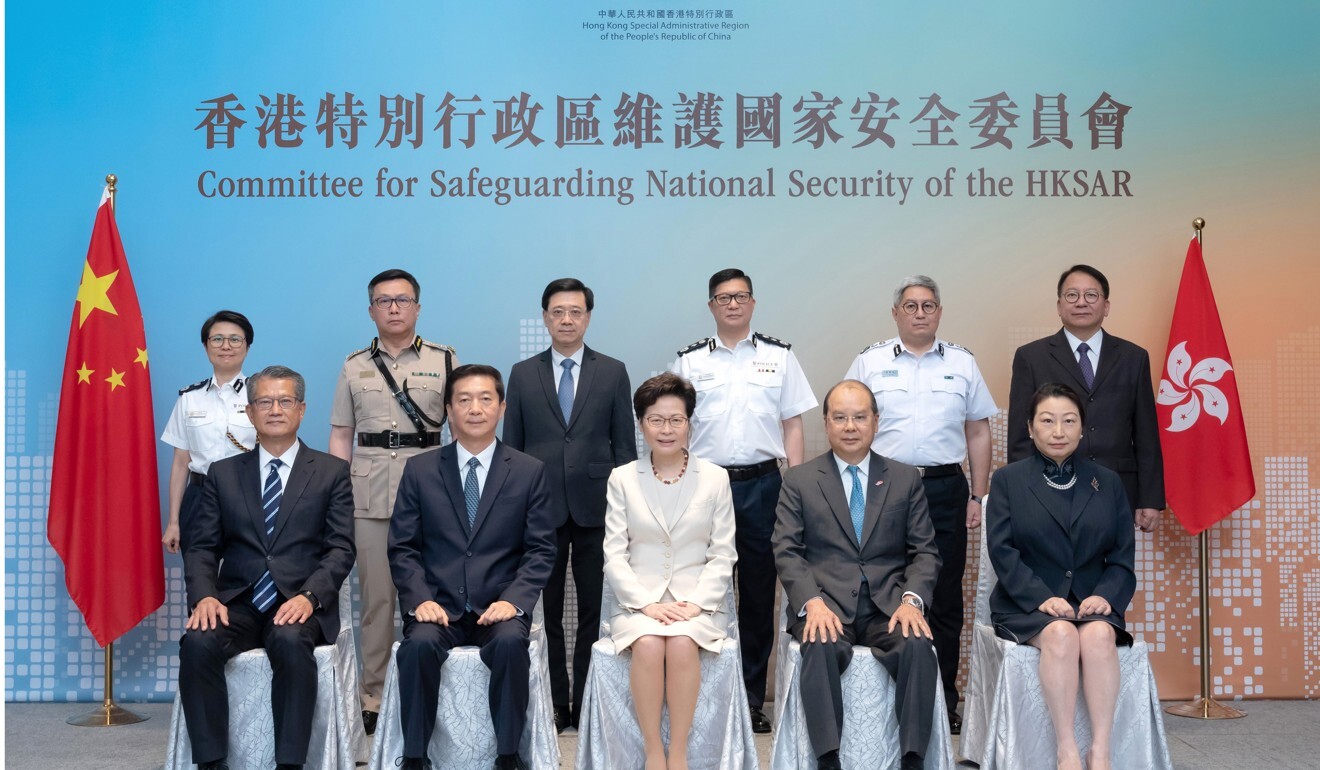 Without giving names, Tang told CCTV there was evidence the law was already making an impact, pointing to local opposition figures who had changed their tune on the issue of independence, or left the political arena entirely.
"A person who once said he was proud to be arrested with young people, now tells you that advocating Hong Kong independence is dangerous, and no violence should be used," he said.
"Another person who used to advocate localism, now says their advocacy had been hijacked by 'Hong Kong independence' in the past, and he has quit the social movement."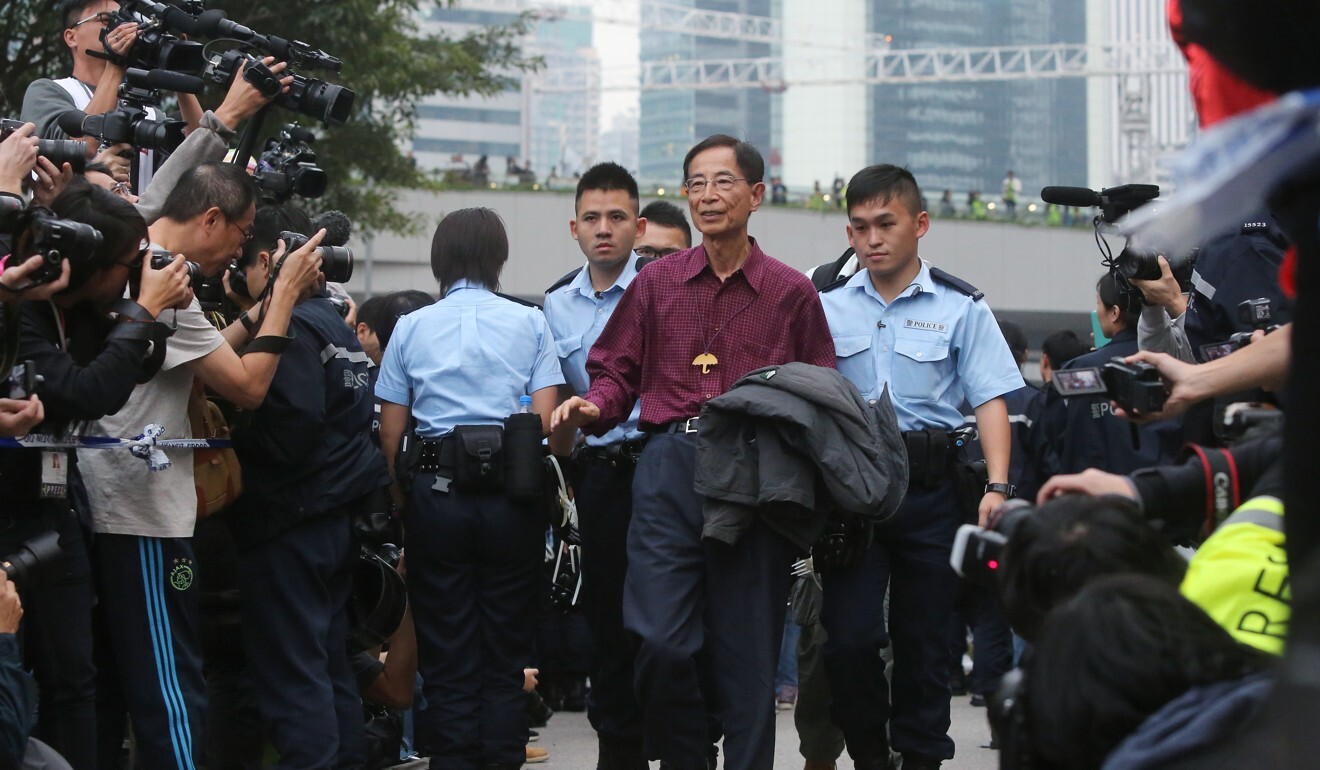 Tang was referencing recent public statements made by Democratic Party founder Martin Lee Chu-ming and localist author Horace Chin Wan-kan, respectively.
Shortly after Beijing unveiled its plan to impose the national security law on Hong Kong in May, Lee said advocating Hong Kong independence was "romantic and dangerous".
On Monday, he said the shift seen in some quarters "clearly showed the national security law and national security committee have played an active role in Hong Kong's social stability."
Hong Kong national security law official English-language version
And while critics have argued the law's language is disquietingly vague, the police chief said the new law clearly spelled out what were considered national security crimes and that the force would fully support its enactment. He added he was confident the city would be able to safeguard national security going forward.
In a separate interview with the two state broadcasters, Lau, who will oversee the new law's enforcement, said Beijing's legislation showed the central government's confidence in the Hong Kong police.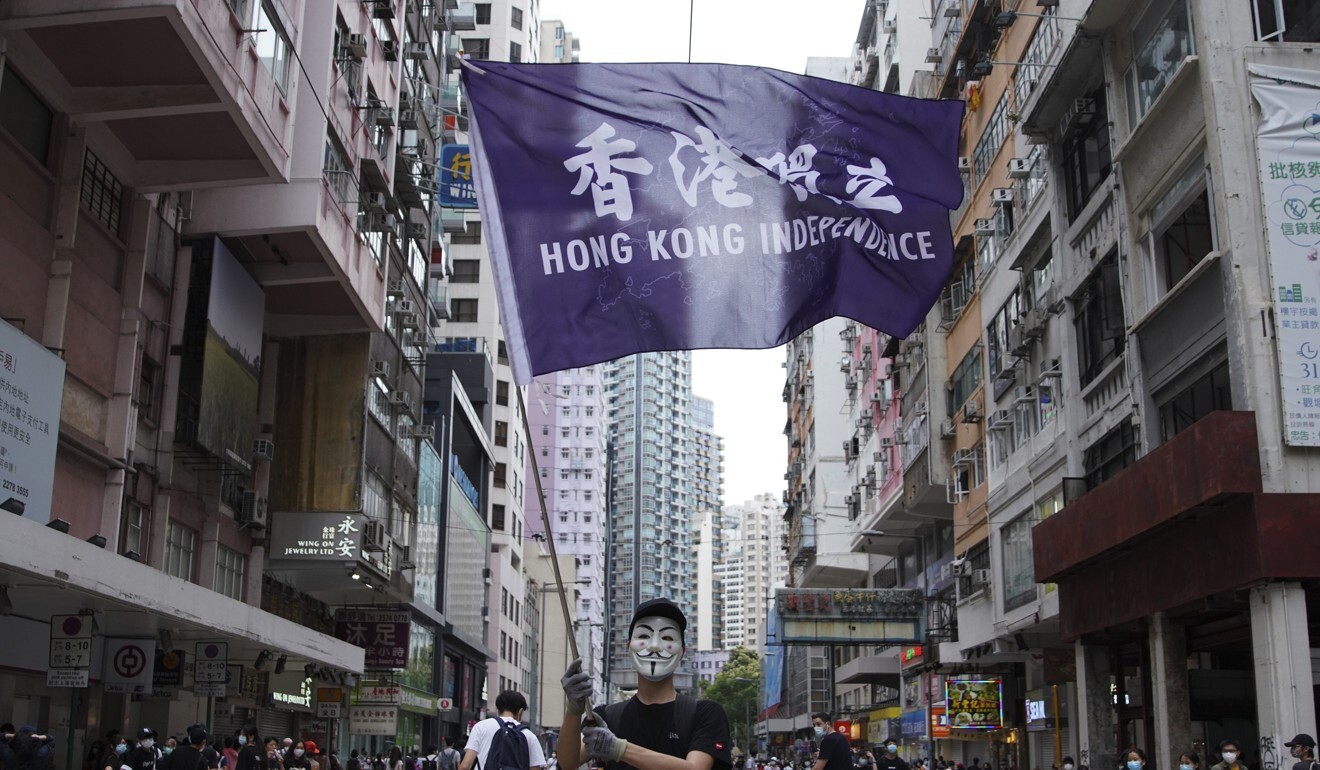 "It also showed the central government's insistence on 'one country, two systems' … As the police's national security chief, I cannot be more honoured, and I know there's an important responsibility on my shoulders," she said.
Under the new law, Beijing will establish a new office in Hong Kong that will supervise and guide the city's administration and police in its enforcement, as well as exercise jurisdiction on complex cases.
Lau noted the office would only exercise jurisdiction after obtaining approval from the central government.