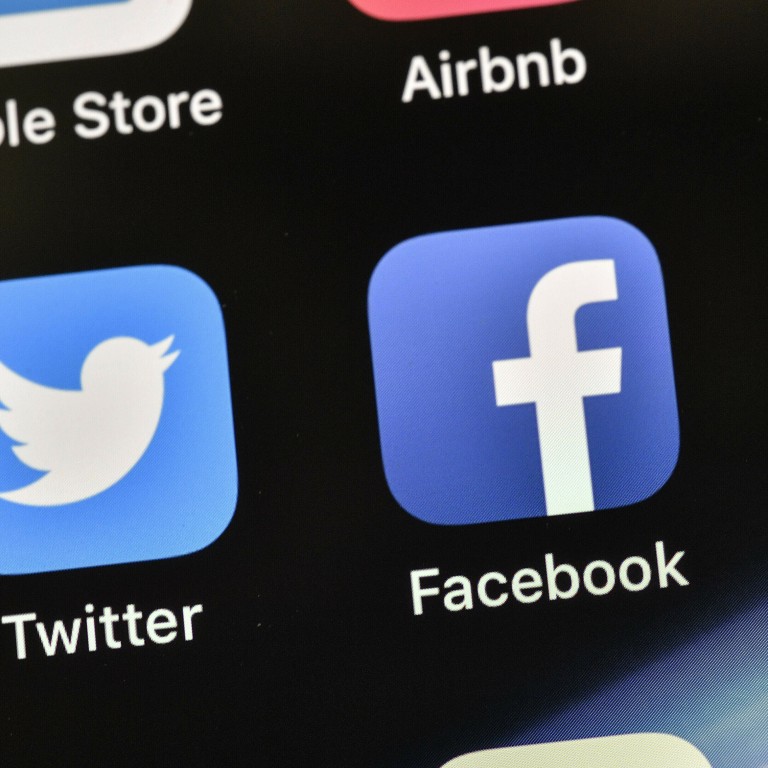 National security law: social media giants refusing to cooperate with Hong Kong police may have to make exit plans, analysts say
Worst-case scenarios could see sites like Google or Facebook blocked in Hong Kong, while the city's politicised status could see them pressured from two sides
But government says there is 'nothing unique' about new security law's demands, arguing many jurisdictions have comparable legislation
Social media giants' reluctance to hand over user data to Hong Kong police in national security cases could prompt the government to block their sites in a worst-case scenario or see them relocate, analysts warned, as the firms presented, for now, a united front against such requests.
TikTok, which said it made the decision "in light of recent events", is owned by Beijing-based ByteDance, the world's most valuable start-up. Last August, the app reported having 150,000 users in Hong Kong.
Zhang Nan, chief executive of ByteDance China, on Tuesday said TikTok's Chinese version, Douyin, would continue to provide services to Hong Kong users.
While the company currently has no plan to make the service available in Hong Kong app stores, Douyin has local users who have downloaded it from mainland China, according to a person familiar with the matter.
But while the other social media giants have said they would not currently process police requests as they assess the sweeping new
national security law
, they have not disclosed how they plan to deal with the situation long-term. It remained unclear if Hong Kong police had already made such requests since the law's June 30 enactment.
Analysts who spoke to the Post said internet companies with offices in Hong Kong may decide to relocate if they decide the risk for their employees in the city is too high.
Even firms without offices or servers in Hong Kong that refuse to cooperate with police risk getting their representatives in trouble should they visit the city, according to barrister Anson Wong Yu-tat.
"There is such a risk," Wong said on Tuesday.
New implementation regulations for the law
unveiled on Monday
say it applies "whether or not the identification record or decryption key" central to a particular national security case is located in Hong Kong.
Shaun Rein, managing director of China Market Research Group, said that given how politicised Hong Kong had become, Facebook risked being criticised at home if it did not publicly say it would resist police requests.
"I think a lot of companies like Facebook have a decision to make. Is it better to upset the Hong Kong police and the government, or is it better to upset their home market in the US? So maybe it is better for them to leave Hong Kong completely," he said.
Rein said there was a "real risk" that the legal representatives of these companies could go to jail or be fined if they did not follow the law, leaving tech giants stuck in a "very difficult and dangerous situation".
"I think you've reached the point where the 'Great Firewall' has come to Hong Kong. And we're in very new territory right now... people don't know what they're allowed to do and what they're not allowed to do, neither do companies know," he said.
The police also have the power to compel internet companies to take down information on the internet. The maximum penalty for non-compliance is a fine of HK$100,000 (US$13,000) and six months in jail.
Google, Facebook and LinkedIn have offices in the city, while Twitter and Telegram do not.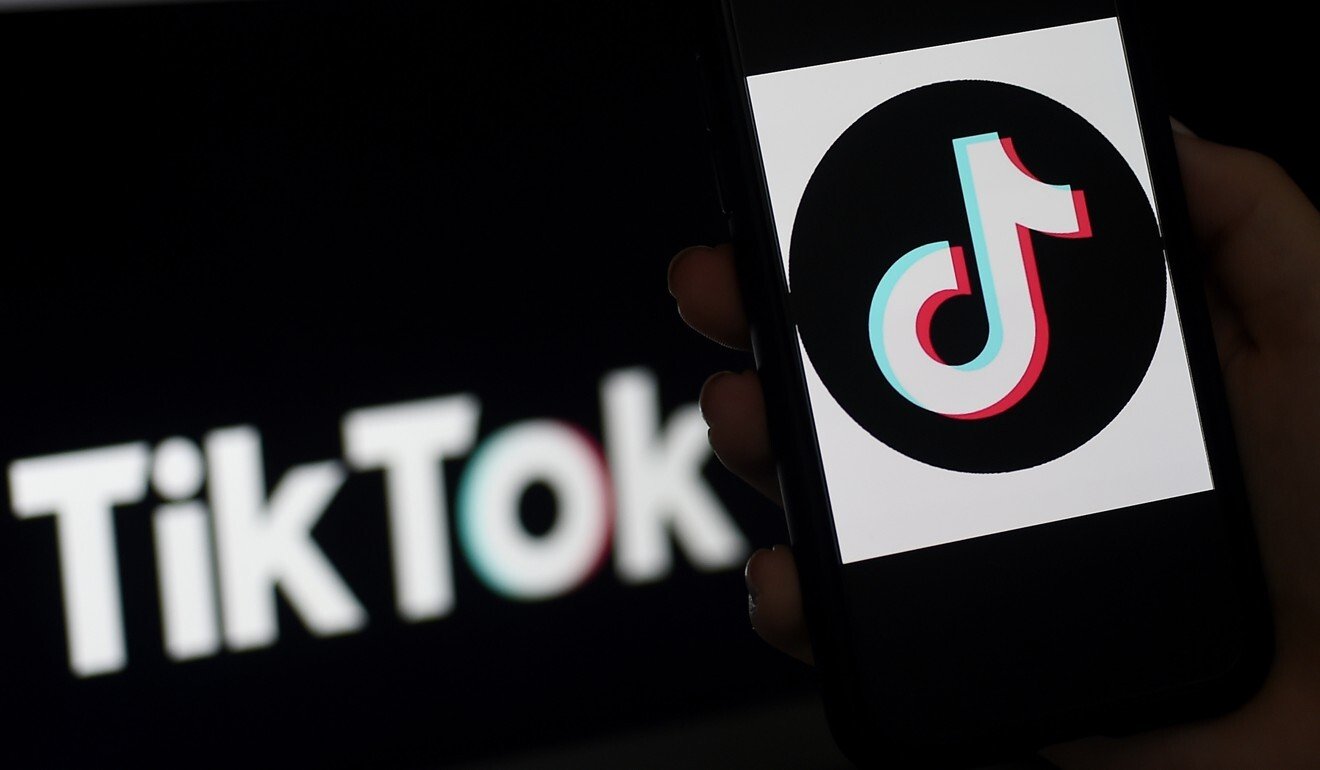 "When the law took effect, we paused production on any new data requests from Hong Kong authorities, and we'll continue to review the details of the new law," Google replied in a statement that did not address questions regarding the potential for a Hong Kong exit.
Facebook also offered no new comment on Tuesday when asked if they might move their office out of the city.
In response to the tech giants' latest moves, a Hong Kong government spokesman on Tuesday said many other jurisdictions in the world have laws of a similar nature that regulate online messages for national security or the public interest in general.
"The new requirement in Hong Kong is comparable in nature and indeed not unique," he said.
Asked about the social media giants' declaration they would not assist police for the time being, Zhao Lijian, the Chinese foreign ministry spokesman, stressed on Tuesday that the fundamental interests of Hongkongers would be better protected thanks to the security law.
"When the time comes, the horse will run more joyfully, the stock market will be more dynamic, and the dance will be better. We are full of confidence in the future of Hong Kong. Regarding the specific questions you mentioned, I think time will bring us the final answer," he said from Beijing.
Hong Kong national security law official English-language version
But Hong Kong IT-sector lawmaker Charles Mok said he believed representatives of overseas internet firms would start weighing whether it was even safe to enter Hong Kong.
"They will be worried and start asking themselves if they will be arrested, even if they are just in transit through Hong Kong," he said.
Firms that have offices in the city may assess whether it is safe to keep a presence here, he said, now that "there is a knife hanging over their heads".
In the worst-case scenario, the government could request "geo-blocking" so that certain content or sites cannot be accessed in Hong Kong, Mok said, though whether this was technically possible was a different matter.
"If that happens, Hong Kong will become like Shenzhen," he added.
Alex Capri, a Singapore-based research fellow at the Hinrich Foundation, said because tech companies such as Facebook and Google are already not operating in mainland China, quitting Hong Kong would not be a big loss for them.
"Facebook and Twitter have such huge markets worldwide. They can afford to lose Hong Kong as a market. It's a small market," he said. "But it's a really important statement that they're making here [that they value privacy]."
Francis Fong Po-kiu, honorary president of the Information Technology Federation, said he believed the government would only ask local internet service providers to block access to certain sites if it were an extreme situation.
"I don't think we've come to that stage just yet," he said
Earlier this week, US Secretary of State Mike Pompeo said the US was considering taking action against Chinese social media apps such as TikTok over privacy issues and potential national security risks.
Additional reporting by Chris Lau
This article appeared in the South China Morning Post print edition as: hard choice for Social media firms