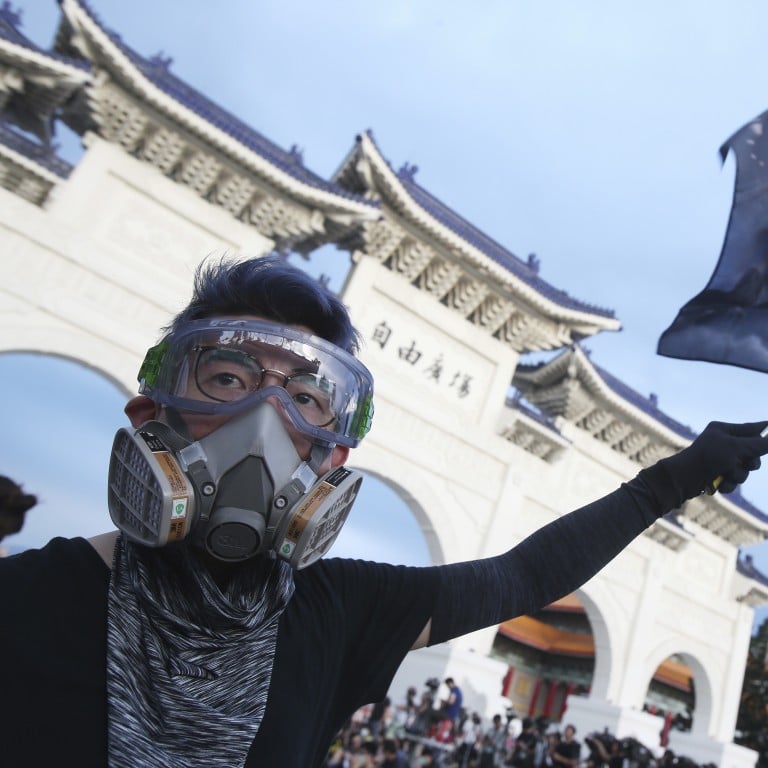 National security law: Taipei says Hong Kong police powers under legislation 'create fear' on self-ruled island
New rules allowing officers to demand information from political groups in Taiwan and elsewhere slammed by Taipei
Its Mainland Affairs Council says legislation will sabotage Taiwan's relations with city
Taipei has condemned new regulations under the Hong Kong national security law
empowering its police
 to demand information from groups outside its jurisdiction as a violation of Taiwanese freedoms which will sabotage relations with the city.
As some Taiwan and overseas political groups made clear they would snub any attempts from Hong Kong police to get them to provide details about organisations operating in the city, legal experts said it was unrealistic the force would be able to extend its reach and enforce such demands in other parts of the world.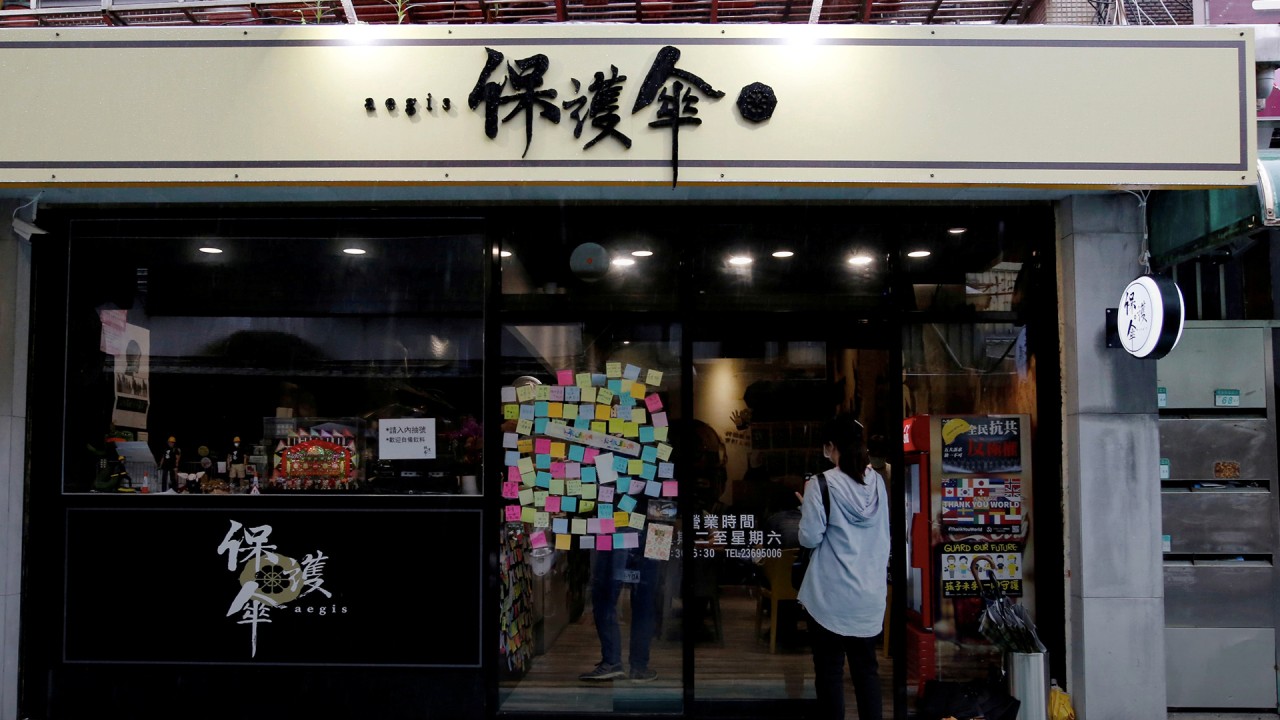 02:22
Restaurant in Taiwan offers solace to Hong Kong protester seeking sanctuary
Restaurant in Taiwan offers solace to Hong Kong protester seeking sanctuary
The self-ruled island's Mainland Affairs Council on Tuesday slammed the Hong Kong government over the implementation rules it introduced under the national security legislation, which Beijing imposed on the city on June 30 targeting acts of secession, subversion, terrorism and collusion with foreign forces to endanger national security.
The regulations grant Hong Kong police sweeping powers and allows the city's security chief to order political groups in Taiwan and elsewhere to provide information on the activities, personal details, assets, income and spending of an organisation in Hong Kong "in a prescribed manner within the specified period".
Failure to comply could result in a HK$100,000 (US$12,900) fine and six months in jail. It is also an offence to give false, inaccurate or incomplete information, which itself carries a HK$100,000 fine and a two-year prison sentence.
"This not only creates fear among Taiwanese in Hong Kong, but also stifles the normal interaction between Taiwan and Hong Kong," the Mainland Affairs Council said in a statement condemning the regulations.
"This is tantamount to a dictatorial regime's unlimited expansion of its rights to censor even the thoughts of [our people]."
Taiwanese Premier Su Tseng-chang called the new law draconian, saying it was absurd for Beijing to try to use the legislation to penalise everyone in the world. "We will not help [mainland] China as its accomplice."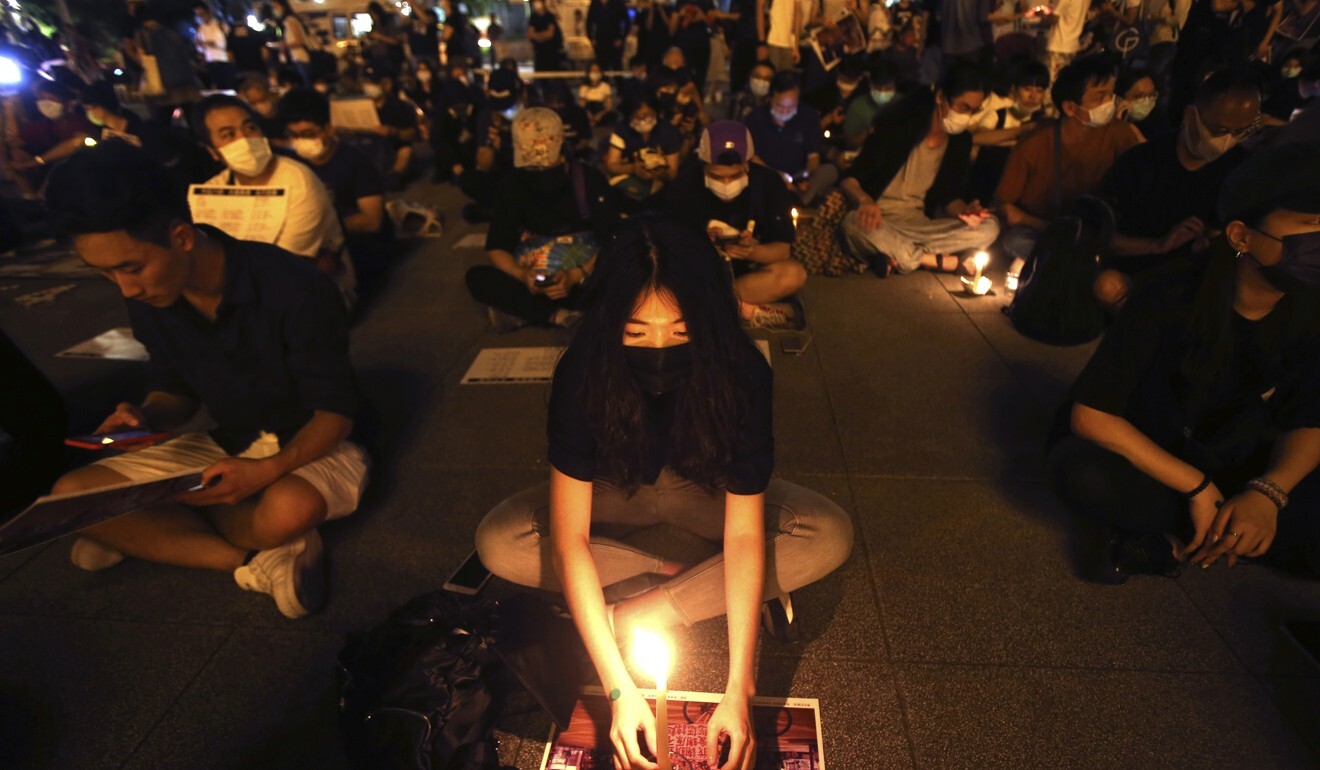 Su added that the Taiwanese public should not entertain Beijing's "one country, two systems" as a model for the island, saying it had betrayed its promise of 50 years of autonomy for Hong Kong after the city returned to Chinese rule in 1997.
Taiwanese pro-independence New Power Party said it would not comply with the "extremely ridiculous" requirements as it lambasted the "draconian" national security law.
It urged the Taipei government to explain how its agency in Hong Kong would respond to any such requests from police there.
The Taiwan division of the Hong Kong National Front, the pro-independence group led by Hong Kong activists which shut down its city operations hours before the national security law took effect, even challenged police to take action.
"There are no members in Hong Kong now, how can we provide police information? We will ignore any such requests," a spokesman told the Post.
"Even the law is asserting extraterritorial jurisdiction, I don't think police have the ability to enforce it … They may try to arrest our members in Taiwan."
According to Article 38, the national security law also applies to people who are not permanent residents of Hong Kong and commit offences specified in the legislation from outside the city.
Away from Taiwan, the Hong Kong Democracy Council, an organisation set up in the United States which has supported the lobbying of politicians there on the
Hong Kong Human Rights and Democracy Act
, called the implementation rules "alarming but certainly something many expected would come".
Samuel Chu, one of the council's co-founders, said they were carefully reviewing the legal ramifications for the organisation, noting also the extraterritorial jurisdiction.
"Our staff and board are citizens and residents of the US working to inform and advocate US policies toward Hong Kong," Chu said.
"To say that our work in the US is violating China's national security is as absurd as trying to arrest Speaker [Nancy] Pelosi or Senator [Marco] Rubio for making US foreign policies."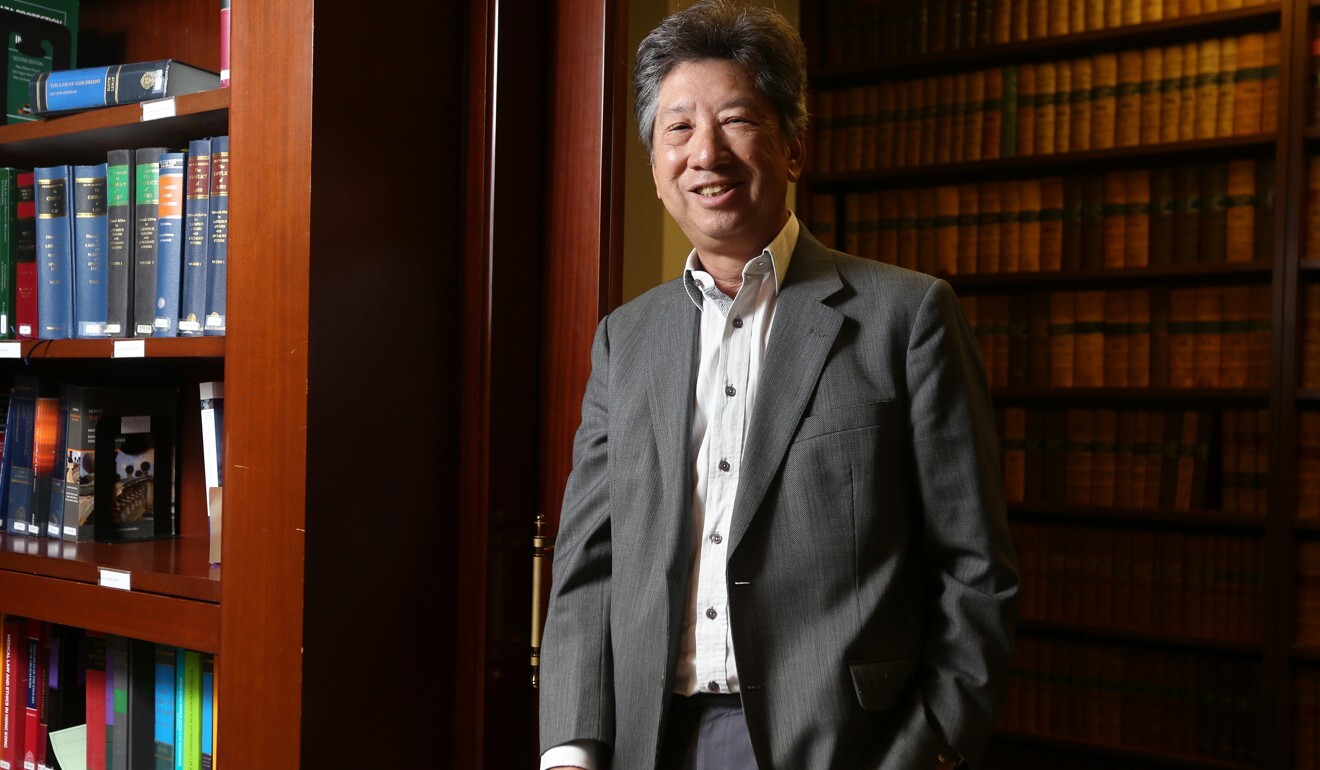 Former Hong Kong Bar Association chairman Ronny Tong Ka-wah, an executive councillor, admitted police would find it hard to enforce the regulations against political organisations in Taiwan or elsewhere, especially for groups with no base in the city.
"It is a question if police can enforce the regulation, but I think it could have deterrent effect in some sense," Tong said, adding that the regulation targeted foreign agents working for political organisations in the city.
He said politically motivated charges were excluded from international extradition treaties, and he did not believe any offenders under the law would be sent to Hong Kong, even if they had travelled somewhere that had extradition ties with the city.
This article appeared in the South China Morning Post print edition as: Taipei says new powers of HK police 'create fear'