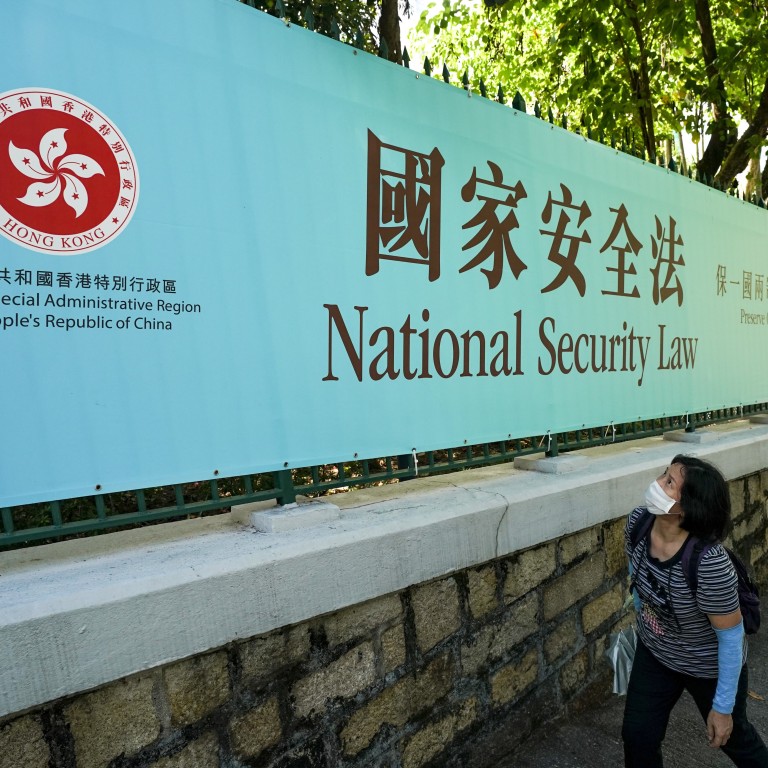 Hong Kong national security law: lawyers warn of loss of checks and balances on police power as rules remove traditional judicial safeguards
Former public prosecutors among those to express concern about lack of oversight
Law also leaves those mistakenly caught up in investigations little room for redress, lawyers say
Key points:
● Under the new powers, police can search premises without a warrant when "not reasonably practicable" to do so, intercept communications with the chief executive's permission, ask foreign and Taiwan political organisations to hand over details, and take down online messages deemed threatening to national security
● Hong Kong officials have dismissed concerns, arguing the additional powers are similar to other powers already granted to law enforcement under existing local statues
● Lawyers and the city's officials are still locked in a debate on whether the new powers can be judicially reviewable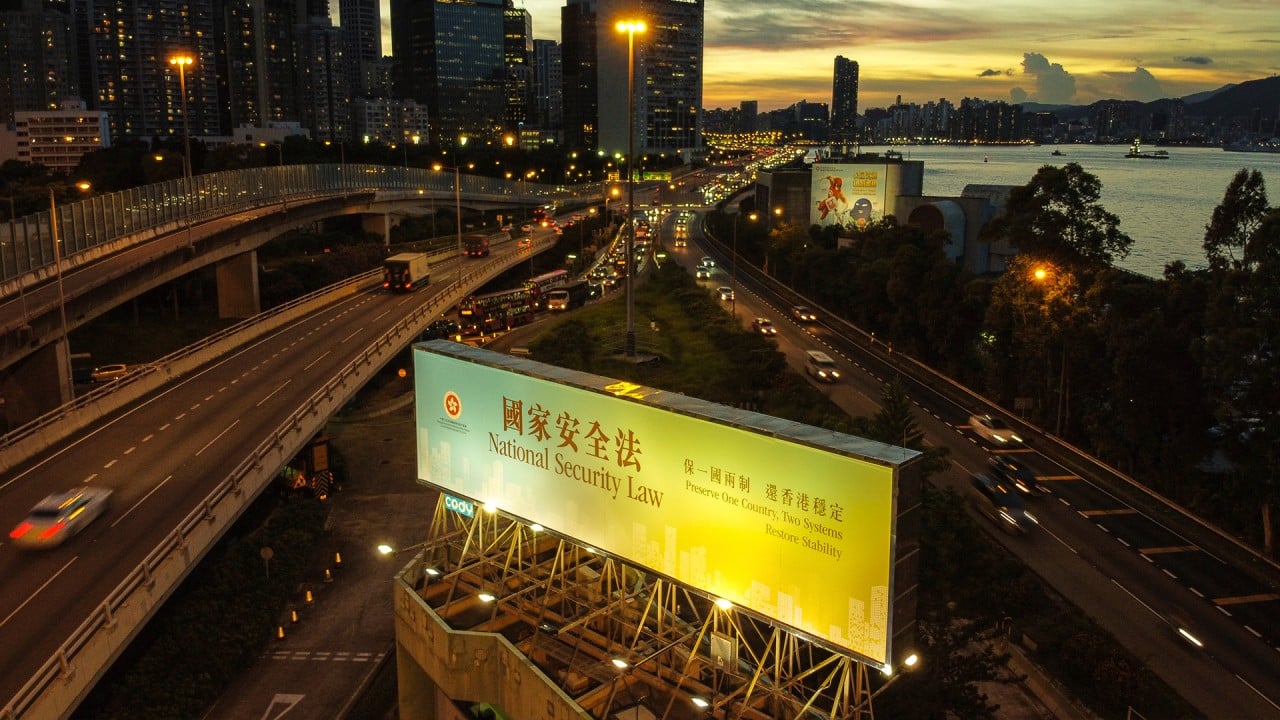 05:50
What you should know about China's new national security law for Hong Kong
What you should know about China's new national security law for Hong Kong
Senior Hong Kong lawyers have warned of fewer judicial safeguards and limited channels to seek redress, a day after the sweeping powers given to the police unit charged with implementing the new
national security law
were made public.
Those mistakenly caught up in cases would have little room to sue for damages, they added, because litigation would be costly and the move could prompt Beijing to interpret the law, a move that would be considered by some as a blow to Hong Kong's legal system.
"The rules represent a backward step from the modern day trend for investigative powers, which require judicial authorisation and conditions to be observed before the powers can be used," Michael Blanchflower, a former assistant solicitor general, said.
The effect of that would be a loss of "checks and balances", he added.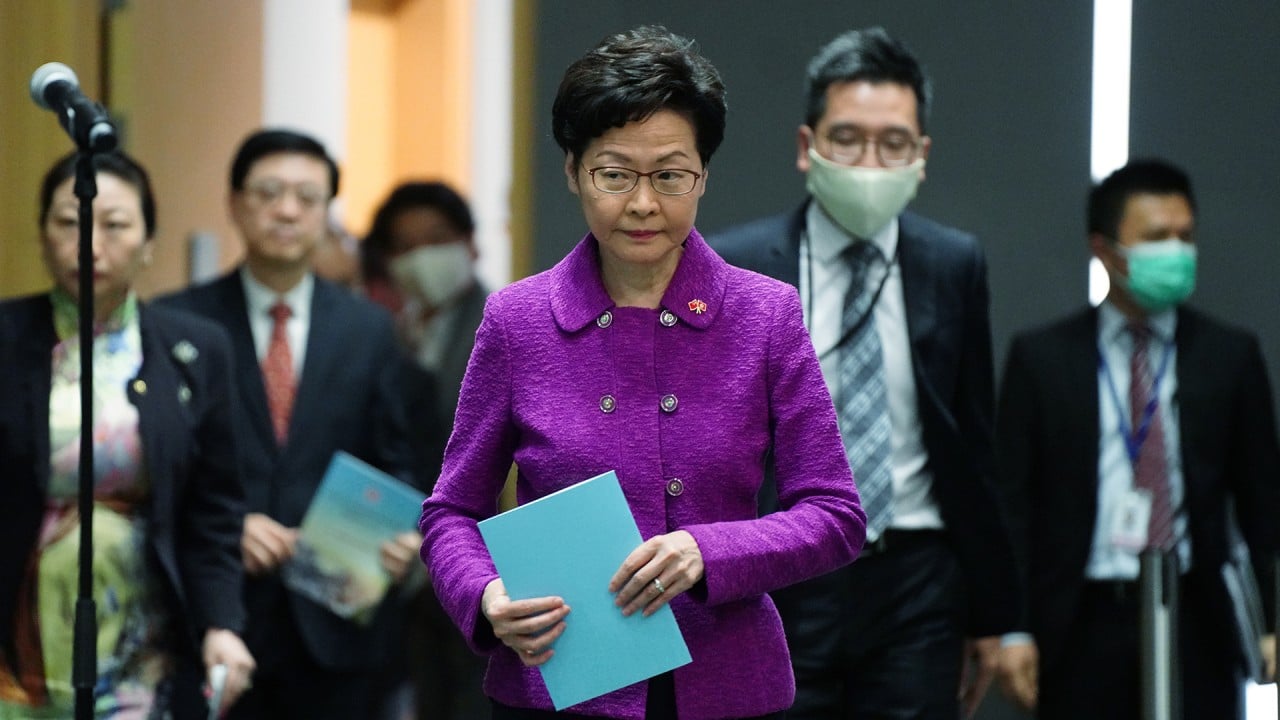 01:15
Carrie Lam says she would rather not 'arrest or prosecute anybody'
Carrie Lam says she would rather not 'arrest or prosecute anybody'
On Tuesday, Secretary for Security John Lee Ka-chiu dismissed those concerns and said some of these powers were either prescribed in existing laws or were common in Western jurisdictions.
Hong Kong police already have the power to search premises for weapons without a warrant, and the power to intercept communications and conduct covert surveillance was not "peculiar to Hong Kong", Lee said.
"In a lot of jurisdictions including Western countries, in matters relating to national security, there are practices that the government officials, such as prime ministers, can issue authorisations for interception or covert surveillance," Lee added.
The government gazetted the "implementation rules" on Monday night, laying out how police officers from the new bespoke regiment would exercise their new power under the legislation.
Hong Kong national security law official English version:
The law is aimed at targeting acts of secession, subversion, terrorism and collusion with foreign forces, but opponents have expressed concerns about its wide power, although Beijing and the local administration have repeatedly stressed it would safeguard human rights and be applied very sparingly.
Under the new rules, police could search any place, and electronic equipment, without a magistrate's warrant when it is not reasonably practicable to obtain a warrant, and when there is a reasonable ground for suspecting that evidence is in that place, and that the evidence is related to an investigation, its preservation or protecting the safety of others.
Police can also intercept communications with the approval of just the chief executive, or senior police officers they have authorised.
Both powers require judicial scrutiny in non-national security cases.
The police commissioner, with the secretary for security's permission, can also require foreign and Taiwan political organisations to provide details, ranging from information on staff in Hong Kong, to its activities, and to its source of income.
Senior Counsel John Reading, former deputy director of public prosecutions between 2000 and 2009, pointed out that police still had to meet certain criteria under the new law to proceed without a warrant.
But it would be preferable if all police action was subject to court oversight, he said.
Barrister Anson Wong Yat-yu said the reason the court had been the safeguard over the years was that police officers were considered "inherently biased" because of their interest in the investigation.
"The court acts as an impartial tribunal," he said.
The police commissioner can also make internet users and social media service providers delete online messages "likely to constitute an offence of endangering national security", or face a fine and jail term.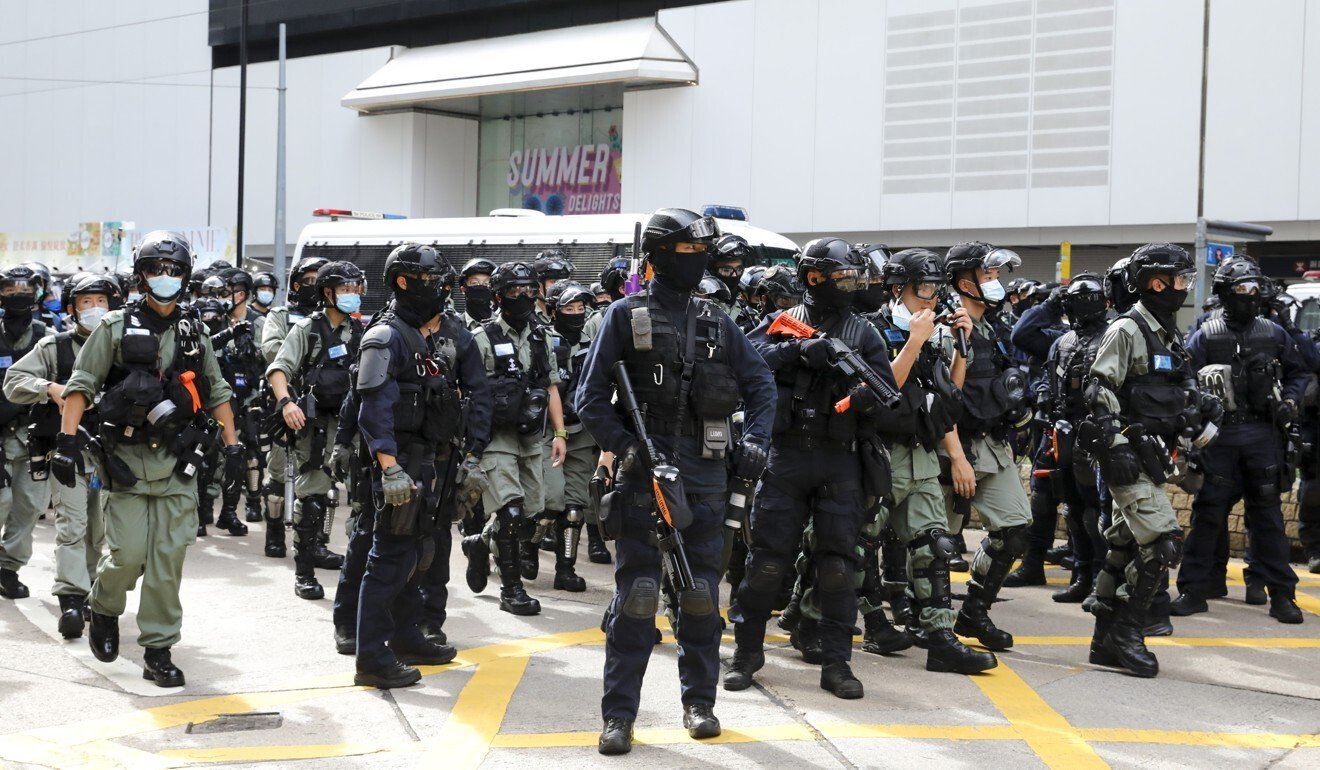 Service providers need to render decryption assistance and hand over a user's details under the law, which covers local and overseas firms.
"This is a very low threshold and does not require a court to be satisfied of this condition," Blanchflower said, adding it could amount to an infringement of freedom of expression.
Wong said for those who feel they have been wronged, it would be costly to launch a judicial challenge just to reinstate a message.
Launching a judicial review could also prompt Beijing to issue an interpretation on the legislation, which was an undesirable consequence, he said.
People who have their properties frozen or raided could also file court actions, including a compensation order, as set out in the legal document gazetted on Monday.
"But the reality is, your home has already been searched," Wong said.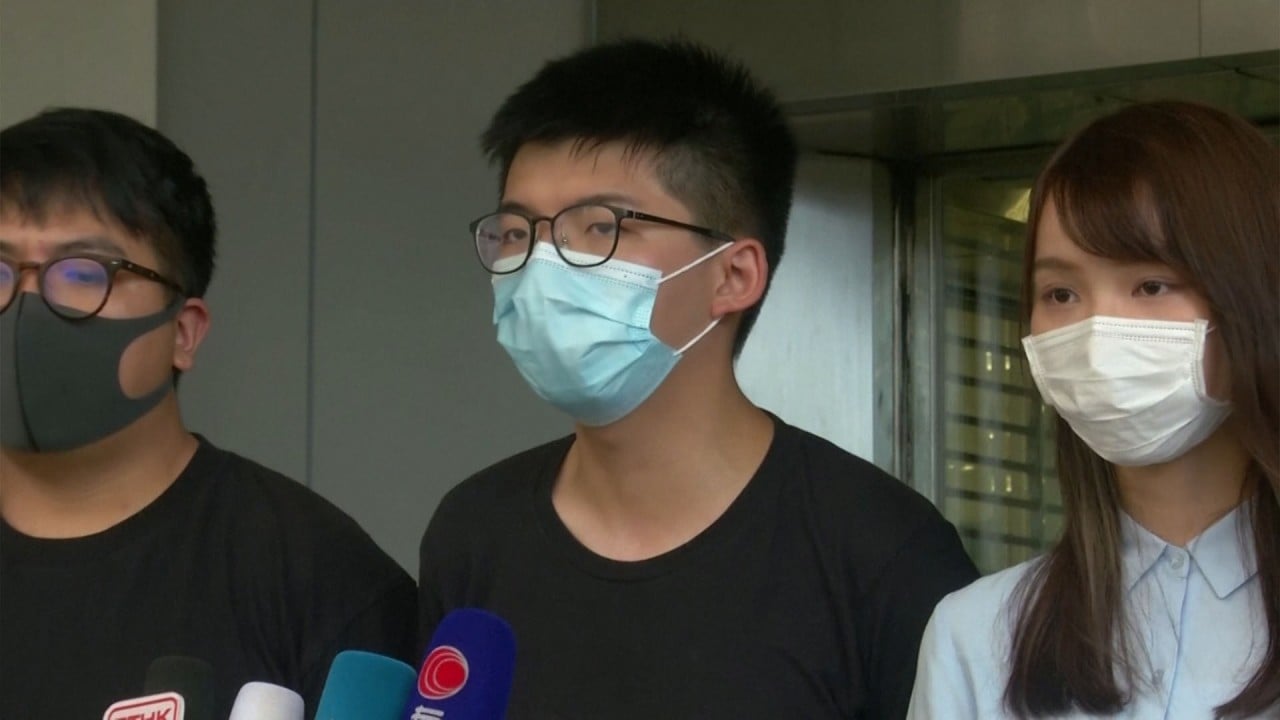 00:58
Security law 'affecting daily life of Hong Kongers', says activist Joshua Wong
Security law 'affecting daily life of Hong Kongers', says activist Joshua Wong
For those who have their phones tapped, they would not be aware their communications had been intercepted in the first place, he said.
But Ronny Tong Ka-wah, an executive councillor and senior counsel, said rules struck a balance between safeguarding national security and protecting human rights.
"For instance, such operations are necessary in considering the balance between the relevant factors and the intrusiveness of the interception or covert surveillance on any person who is to be the subject of the interceptions or covert surveillance," Tong said.
Philip Dykes, chairman of the city's Bar Association, said the rules left more questions than answers, as they were not clear on which searches and surveillance would warrant judicial oversight and which would not.
He said much depended on the authorities, but he was hopeful police "would exercise this power sparingly, and that warrants will be obtained in most instances". 
This article appeared in the South China Morning Post print edition as: Lawyers warn of lost checks and balances on police power