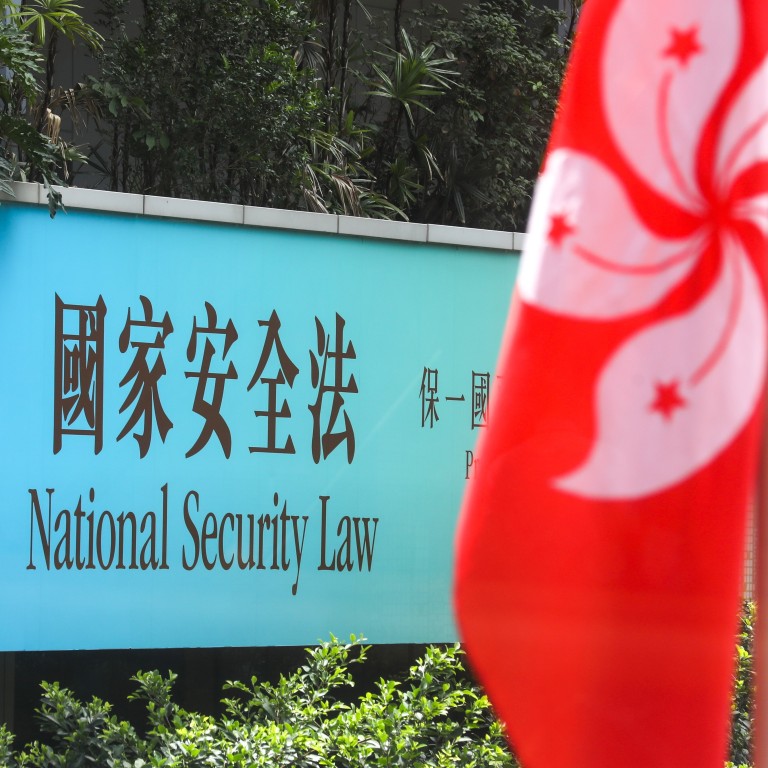 National security law: lawyers challenge arrests of former Studentlocalism members for Facebook post supporting independence
Detaining former members of Studentlocalism 'will not help protect China's national security and threatens to undermine the legislation'
Four suspects arrested on Wednesday for inciting secession by the new Hong Kong police unit enforcing the national security law
Arresting former members of a Hong Kong pro-independence group under the national security law does not help safeguard China and risks undermining confidence in legislation that is vulnerable to abuse, according to lawyers and legal scholars.
Four suspects aged 16 to 21 from the now-disbanded Studentlocalism were held on Wednesday for secession and inciting secession after another group they were said to be involved in declared its mission to turn the city into a republic.
Randy Shek, a member of the bar council of the Bar Association, said on Thursday the absence of a definition for a seditious act in the legislation imposed on Hong Kong a month ago left enforcement of the law ripe for misuse.
Pleading for the law to be used only as a last resort, Professor Fu Hualing, law dean of the University of Hong Kong, said: "Arresting teenagers for setting up a Facebook group does not help with protecting China's national security. Nor can it generate confidence in the law."
Their remarks came a day after Hong Kong's new police unit enforcing the national security law picked up Tony Chung Hon-lam, a former convenor of Studentlocalism, and another three student ex-members of that now-defunct group. All four are suspected of having links to another organisation, the Initiative Independence Party.
The arrests in Yuen Long, Sha Tin and Tuen Mun marked the first crackdown of its type on anti-government activists not at the scene of street protests.
Studentlocalism was a pro-independence group that disbanded itself on June 30, hours before the Beijing-imposed national security law took effect, banning acts of secession, subversion, terrorism, and collusion with a foreign country to endanger national security.
Senior Superintendent Steve Li Kwai-wah, of the national security department under the police force, said on Wednesday that the suspects' group had recently declared on Facebook the establishment of a body to promote pro-independence political ideals "using any means possible" and build a "Republic of Hong Kong". Li did not name the new group nor identify the suspects arrested.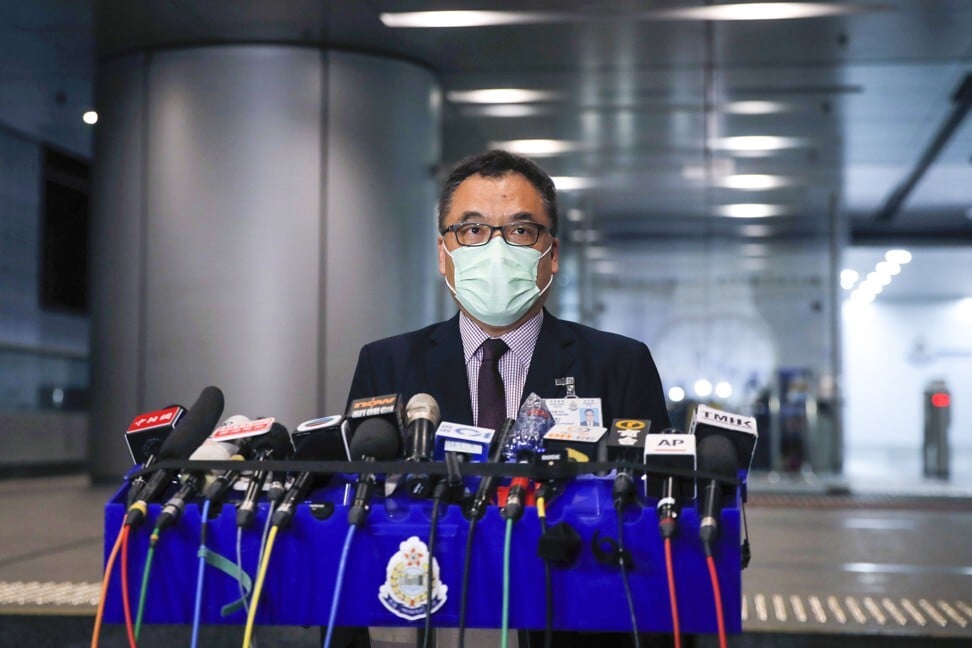 A police source said the four were suspected of being involved with the Initiative Independence Party which had as its mission the promotion of independence.
In a declaration posted on July 21, that group said it was founded by former Studentlocalism members who were all based overseas.
Li said their actions might have breached Articles 20 and 21 of the national security law, which prohibit acts of organising, planning, committing or participating in altering the legal status of the city.
Article 21 states that a person who incites, assists in, abets or provides pecuniary or other financial assistance or property for the commission by other persons of the offence under Article 20 would also be committing a crime.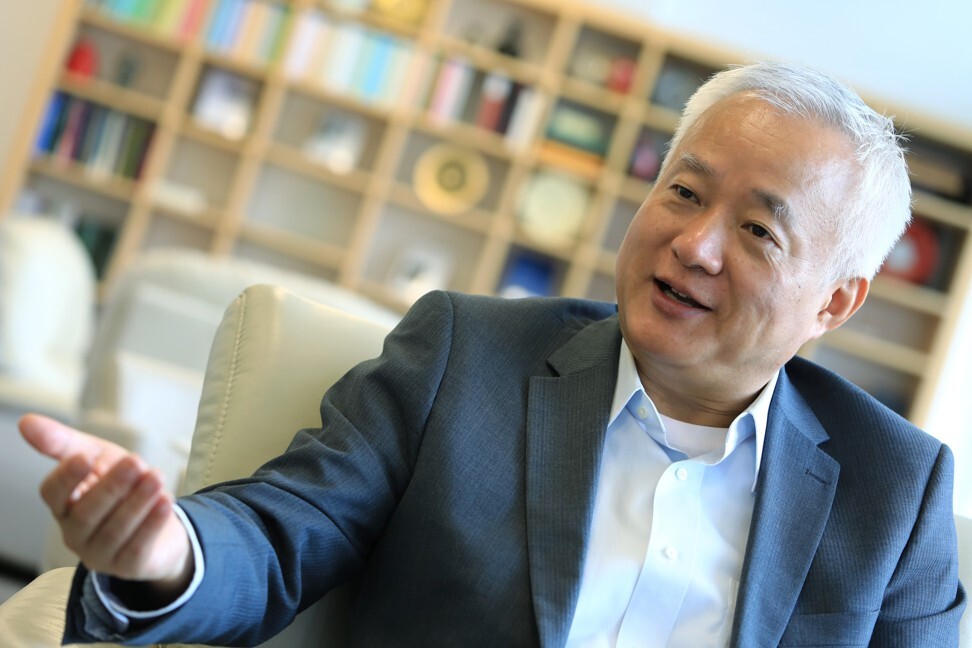 The police source refused to reveal whether the suspects were key players in the new organisation. "We are investigating their roles and gathering evidence on what they have done for the organisation," he said.
The source said further arrests were unlikely at this stage. He said police would seek legal advice from the Department of Justice to see if the suspects would be charged under the national security law or released on bail.
According to the latest post on the Initiative Independence Party, the four students arrested were former members of Studentlocalism. "They will undergo the statement-taking process and all four have been refused bail," it said.
When approached on Thursday, a spokesman for the group said they were unable to answer the Post's questions.
HKU dean Fu Hualing said the law should be used with great caution, as he observed that under its provisions there was no need to prove that other people had actually been incited.
"The law is a sharp instrument that should be used to punish the bad rather than the misguided or the naughty," he said.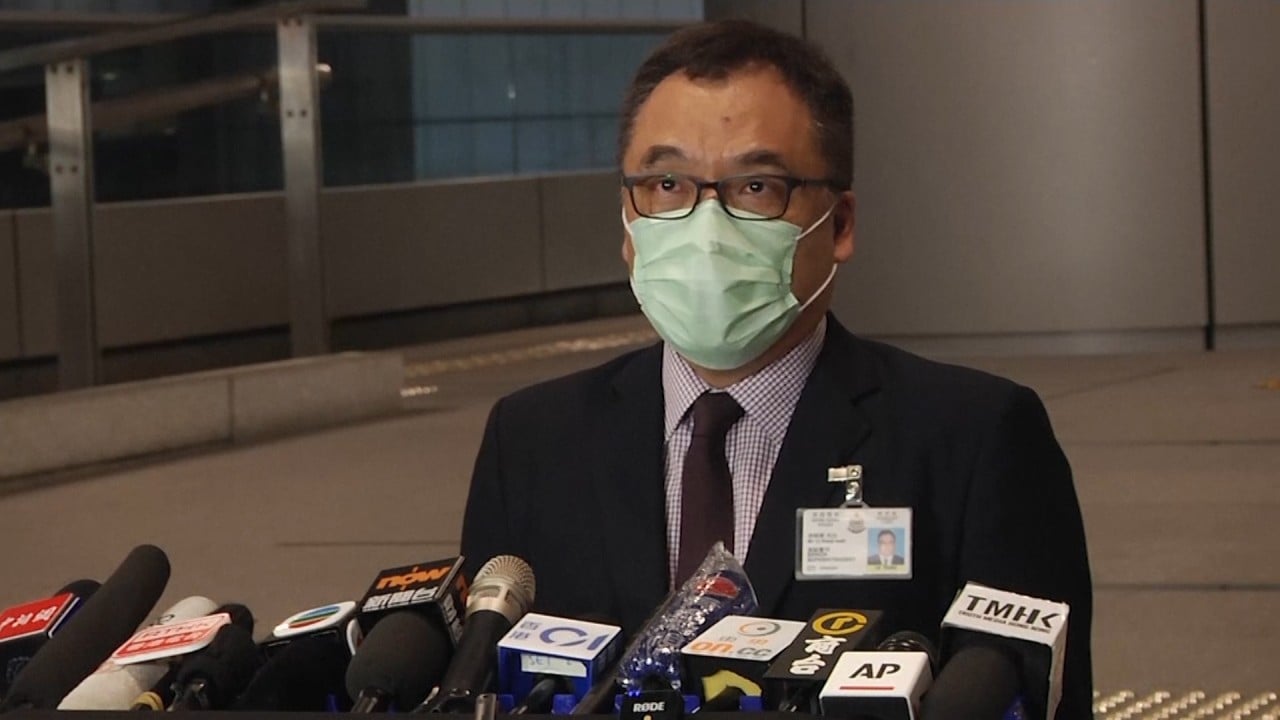 01:11
Four localist activists arrested by Hong Kong police officers from national security unit
Four localist activists arrested by Hong Kong police officers from national security unit
Shek, whose areas of practice cover criminal law and human rights, said: "The approach being adopted by police is to forbid talking about independence at all. This is thought control by way of aggressive law enforcement."
In a statement issued on Thursday, Amnesty International's Asia-Pacific regional director Nicholas Bequelin said this first coordinated police operation to enforce the national security law was an alarming moment for the right to freedom of expression in the city.
"According to police statements, all those detained have been targeted solely for peacefully expressing their views," he said.
"That four young people could potentially face life imprisonment on the basis of some social media posts lays bare the draconian nature of the national security law."
Lau Hong, a member of StudentLocalism, said on his Facebook page on Thursday that he had moved to Britain at the end of June to seek political asylum, fearing political persecution under the national security law in Hong Kong.
In August last year, Hong Kong prosecutors who sought a retrial of a pro-independence activist in part over his political beliefs had their bid rejected after an appeal court earlier cleared the teenager of an air pistol charge.
This article appeared in the South China Morning Post print edition as: Arrests for posting on Facebook 'won't help protect China'